The Amazon has seen the worst start of fire season in a decade, with 10,136 fires spotted in the first 10 days of August and more than 40 000 recorded fires in the July.
July and August every year, are considered for the start of fire season. Dry season in South America comes from July to October every year.
This year, the number of wildfires in the early season is the largest in the past 10 years in Brazil. Extremely affected is mainly Amazonian part in borders with Bolivia.
Over 95% of the Brazilian blazes were illegal. These blazes are occurring despite the advance deployment of the Brazilian Army to the Amazon in May to prevent fires being set. Many man-made fires are spreading and clearing land for agricultural use.
The Amazon wildfire spread is intense, sending smoke across the Southern Hemisphere, to South Africa and over Australia, too. This smoke contains a dangerous gases, mainly CO (Carbon Monoxide).
The main problem is that many of the wildfires in the Amazon rainforest are started artificially by locals, with the intention to burn down the forests to create open land for agriculture.
It´s a question, if a abnormal coldwave during the next week /https://mkweather.com/2020/08/13/brasil-is-waiting-a-historic-coldwave-temperatures-will-drop-30c-below-average-around-20-august-2020// will help to stop larger part of wildfires, or winds linked with Antarctic air will help to expand them.
Over southern Brasil, Antarctic air with temperature in 850hPa below -5°C will move mainly between Wednesday and Saturday 19.-22. August, with snowing and frost in densely populated areas. Argentina is expecting the next strong coldwave, below -15°C in 850 hPa during late August, with possible temperatures below -20°C /https://mkweather.com/2020/08/12/patagonia-with-one-of-the-cruelest-winter-for-last-20-years//.
In mountainous regions of Brasil could be measured absolute minimum temperature record for Brasil (currently valid record from 11. June 1952 : Caçador, Santa Catarina state is -14,0°C) during next week. We will monitor the situation and will bring fresh news about the topic.
Documentation of Amazon rainforest fires /The Guardian, Greenpeace, news.mongabay.com, Severe Weahter Europe/: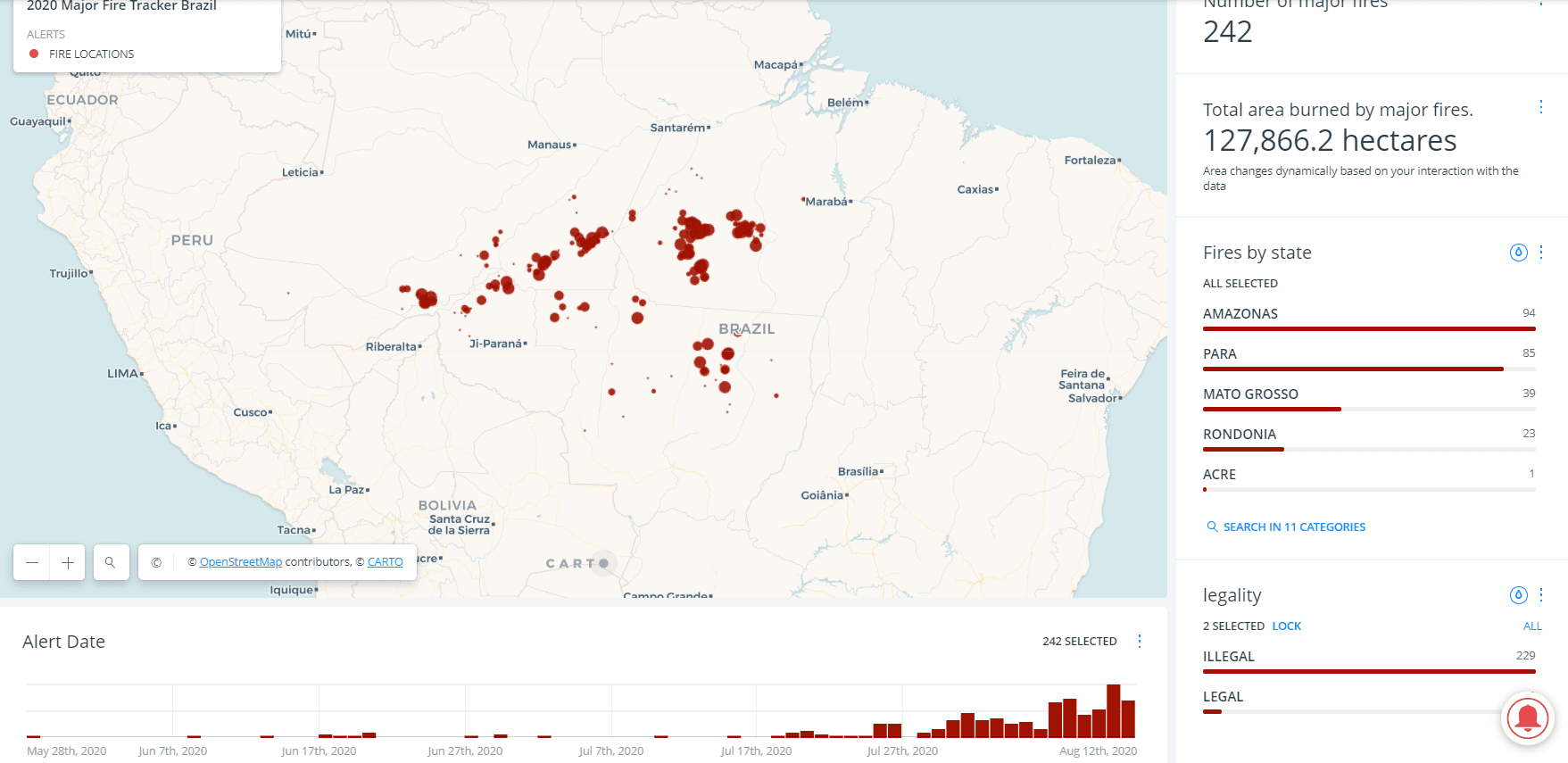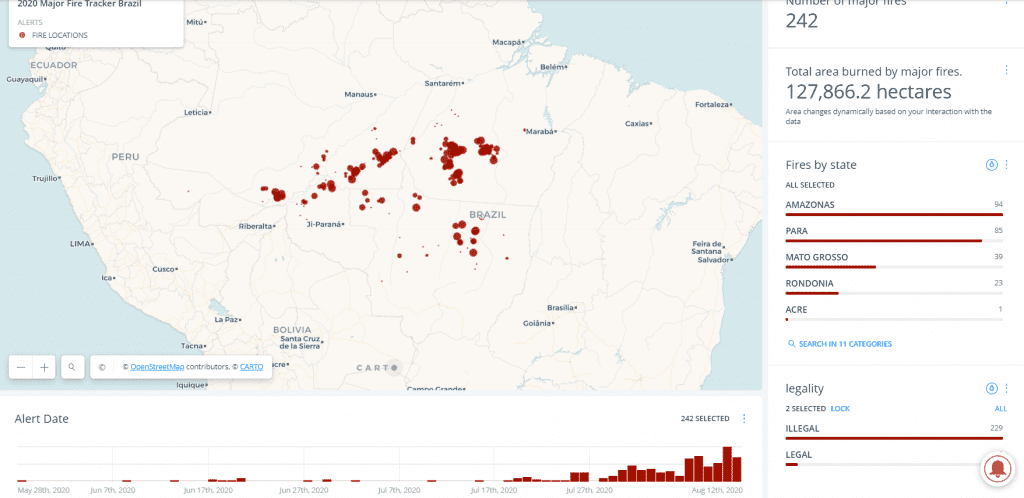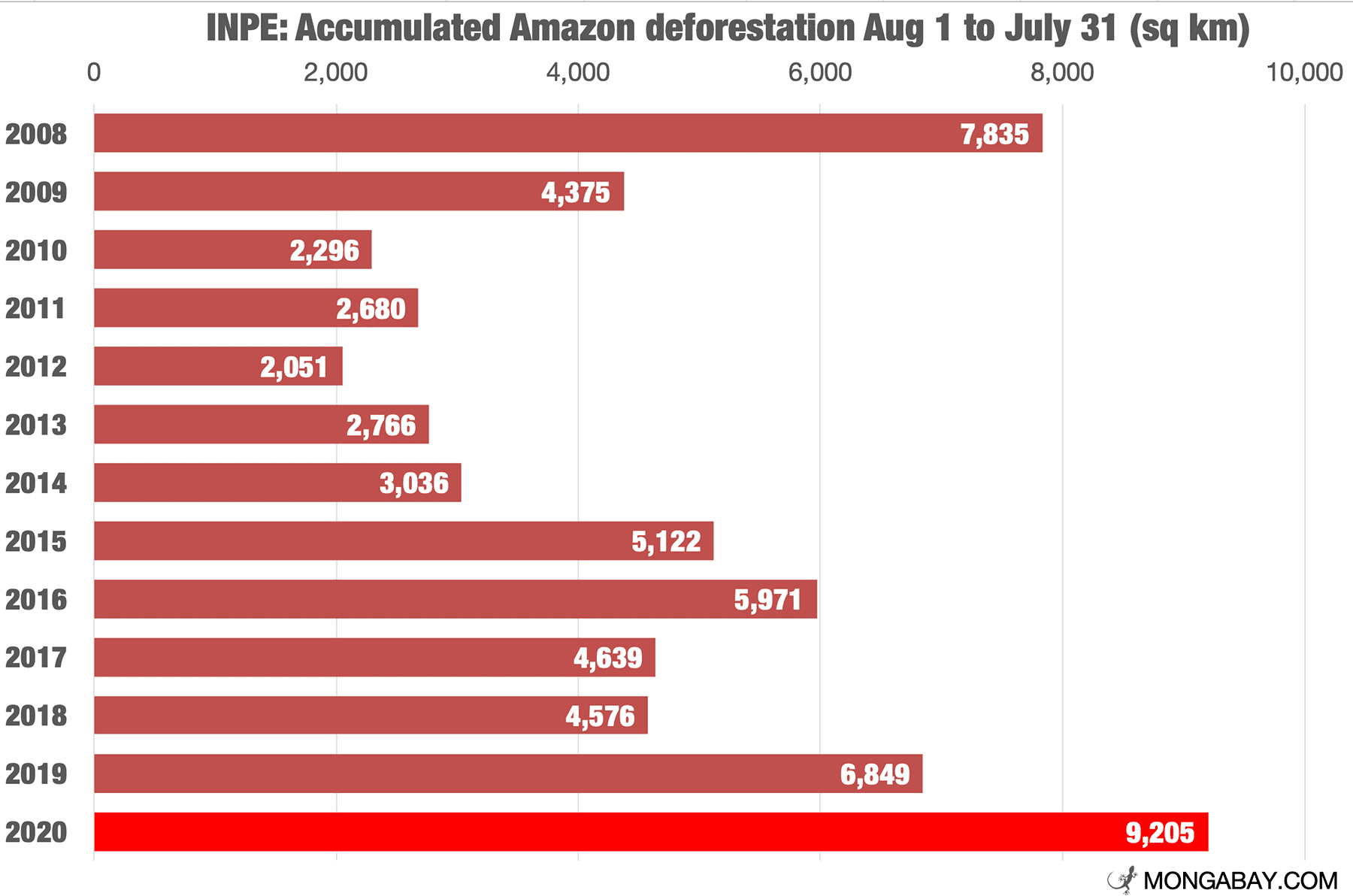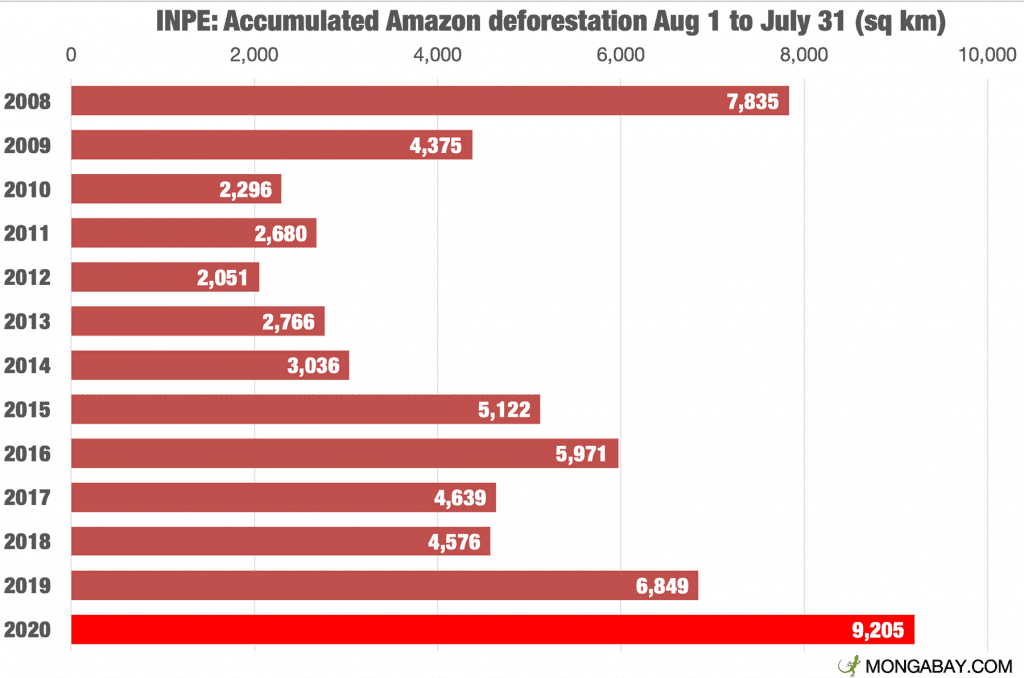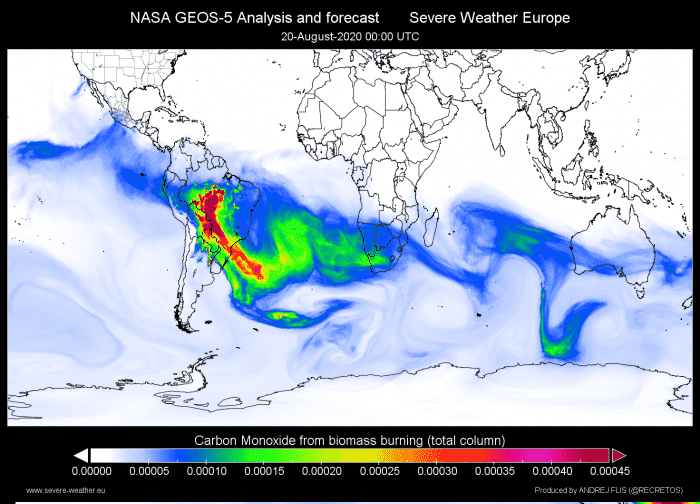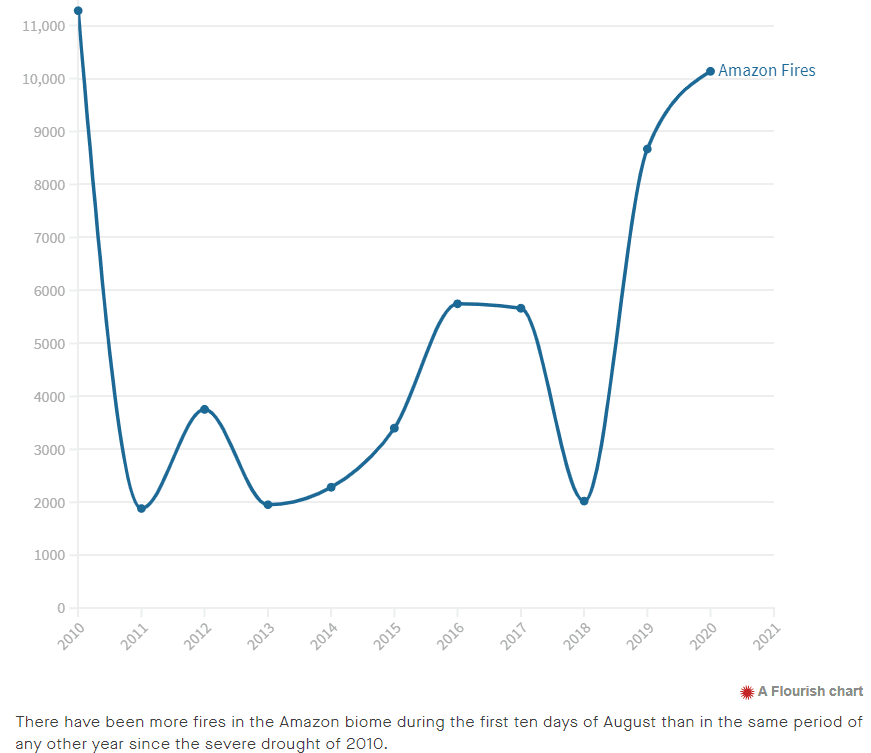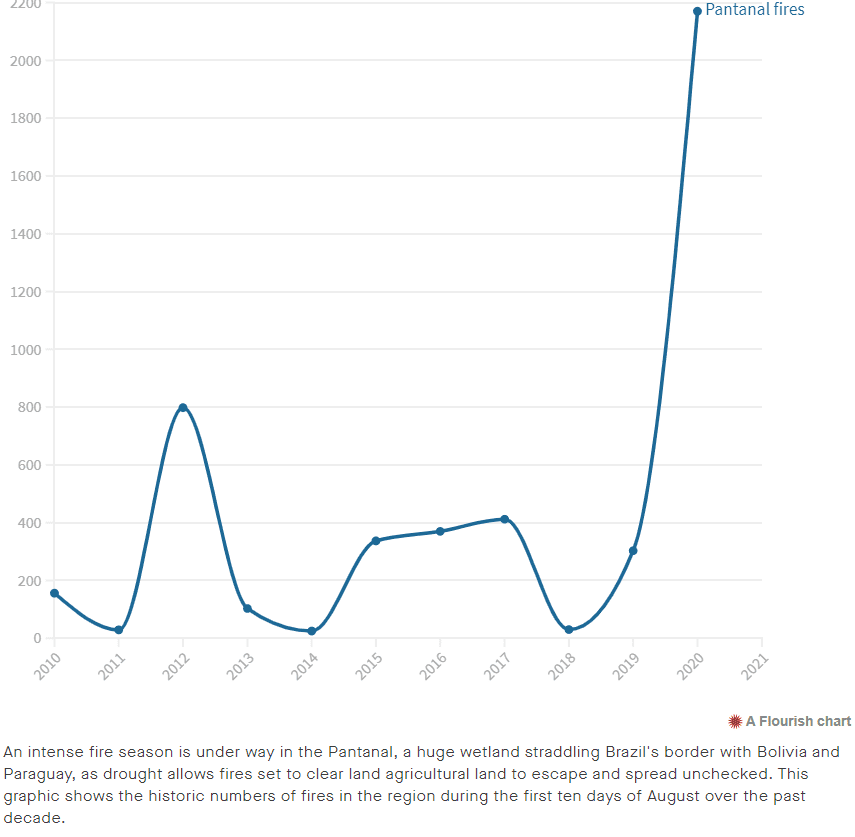 Forecast T850 hPa and 2m temperature anomaly to next week (Monday 17.-Monday 24.8., Wednesday 19.-Monday 24.8., respectively), wxcharts.com: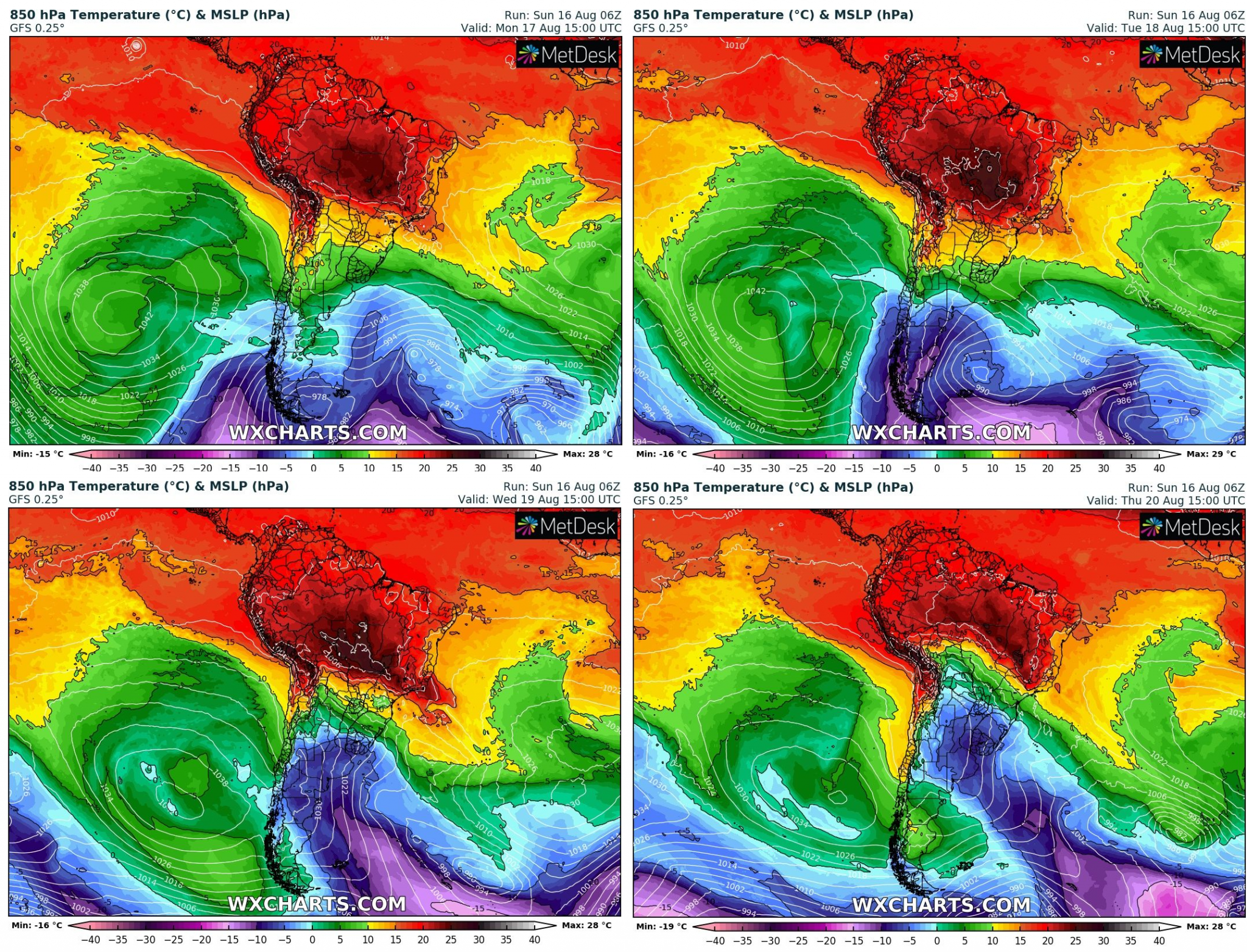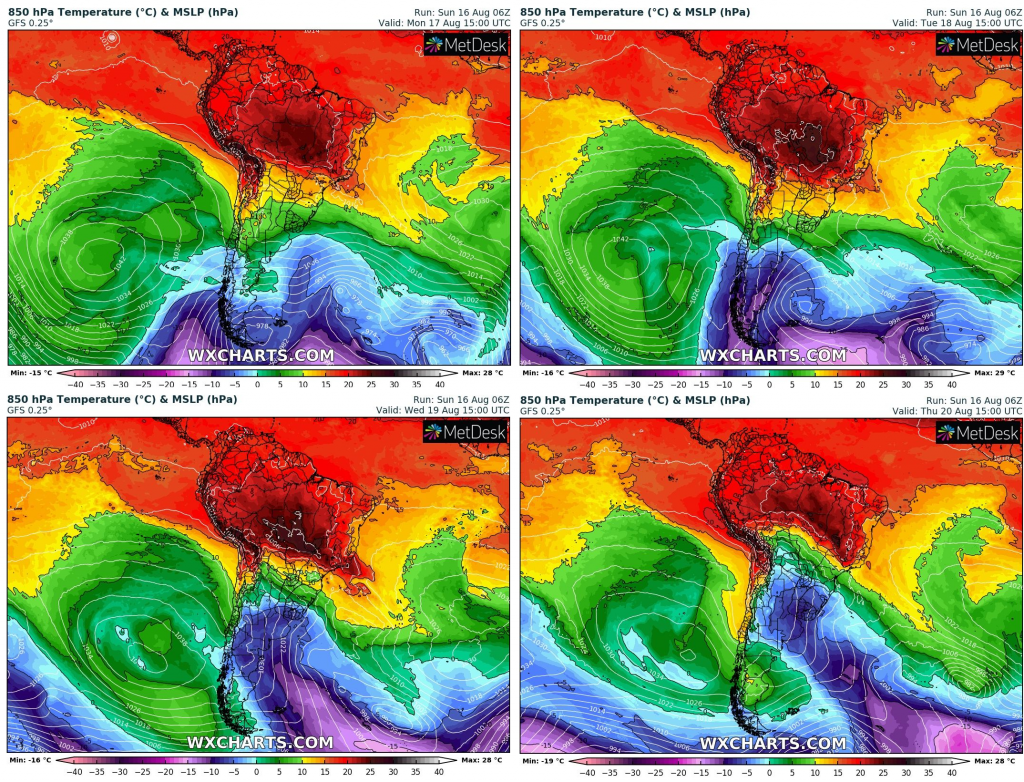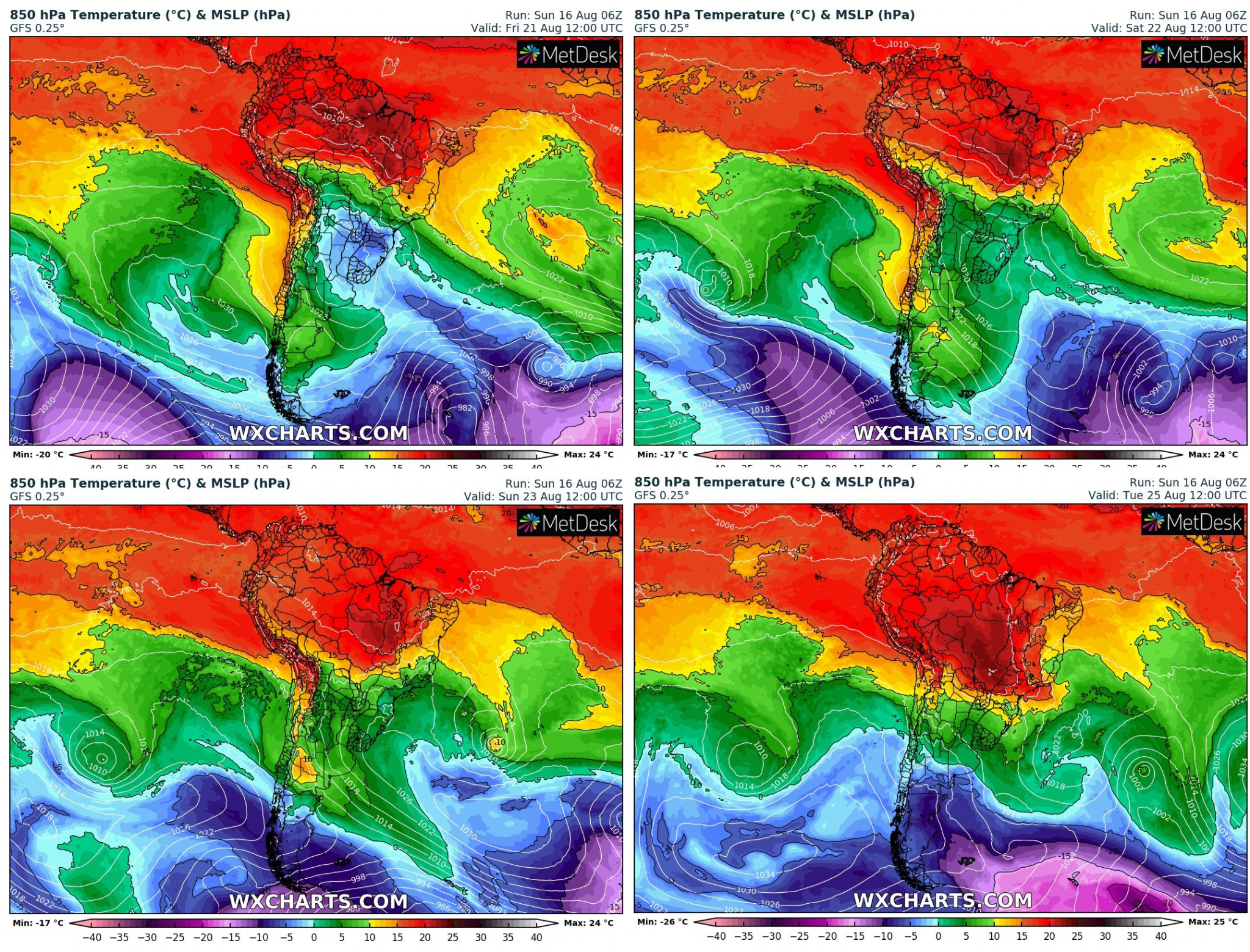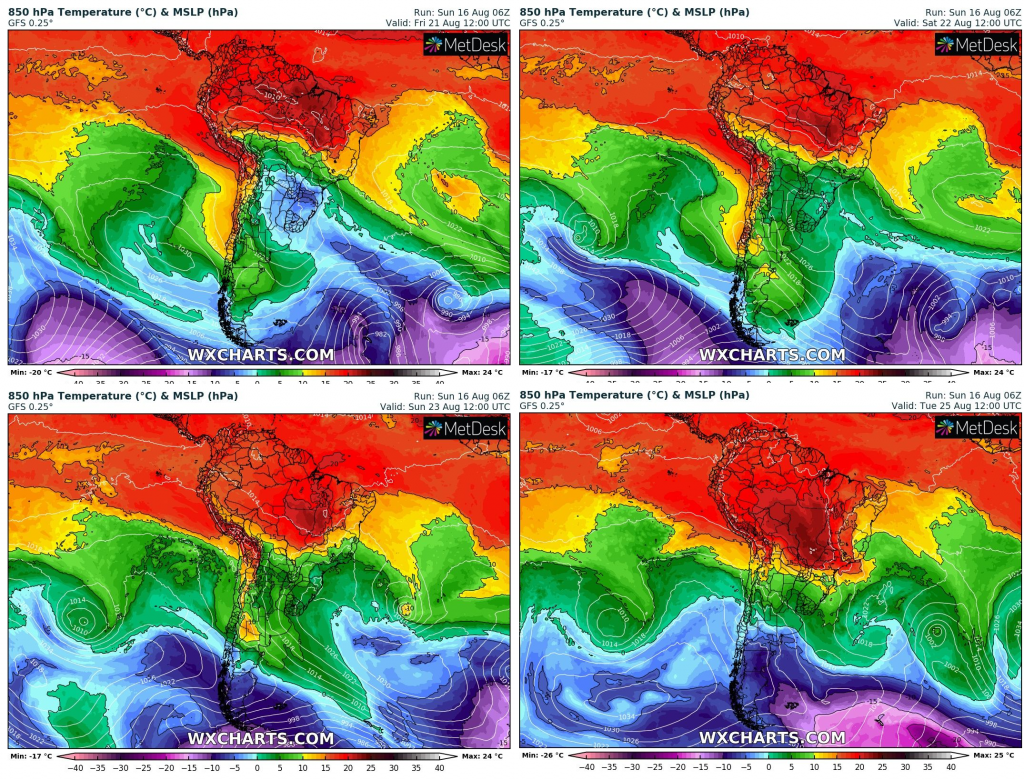 Sources:
https://www.theguardian.com/environment/2020/aug/13/brazil-experiences-worst-start-to-amazon-fire-season-for-10-years
Read more:
(Visited 43 times, 1 visits today)