Before next coldwave, warm almost in all USA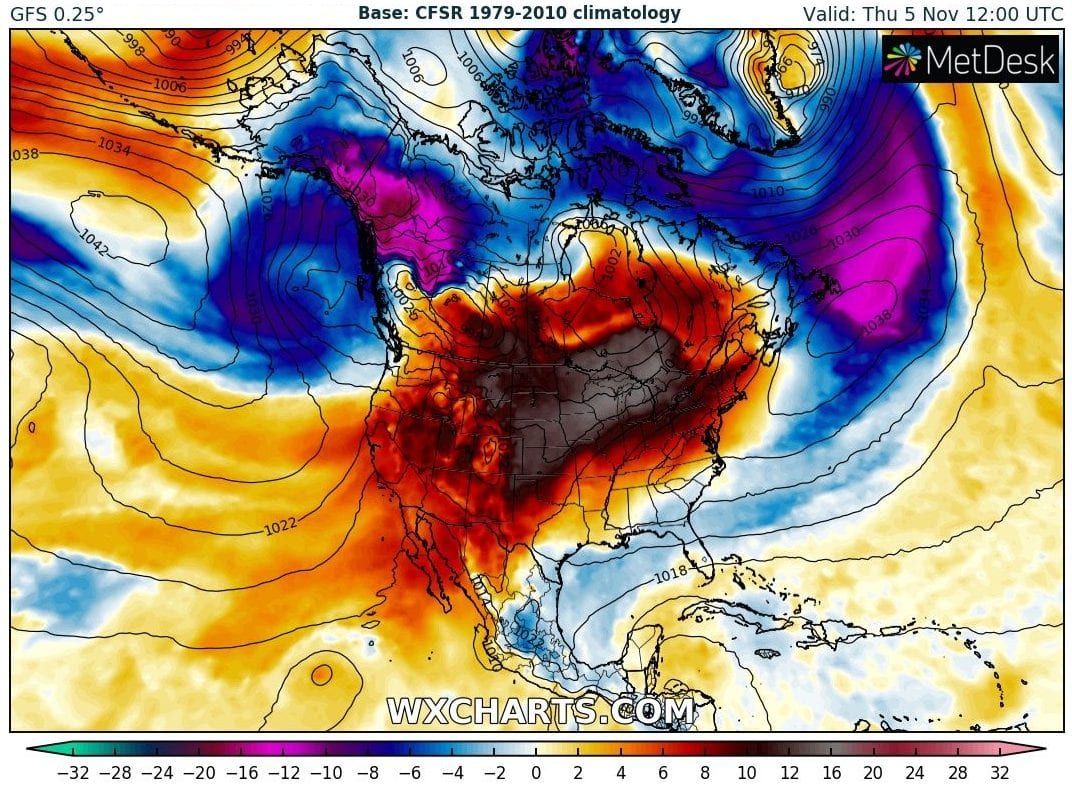 In Northeast, still cold and snowy weather is reported in early November /https://mkweather.com/2020/11/01/wisconsin-with-30-inches-3-4-m-missouri-with-20-inches-1-2-m-snowfall-around-10-november-joke-or-serious-winter-blizzard//, but from the west, very warm air is shifting above whole territory of the USA, with expected late Indian summer conditions.
Until 5. November, very, in northern parts of the USA and southern Canada, extremely warm brings really nice autumn weather with sun rays, high temperatures and calm conditions.
In Northeast, this late Indian summer period should persist until 12. November, but from the west, new extreme coldwave will begin soon, since 6. November 2020.
This coldwave should bring significant worsening of weather above western and central parts of the USA, with regional blizzard conditions and strong frosts, but for more exact predictions we should wait few days, yet.
If you like sunny autumn weather, next days will be very good chance for outdoor activities.
Don´t forget dress warm, because mornings should be thanks o clear skies colder. In dry and colder conditions, probability of spreading of COVID-19 is higher.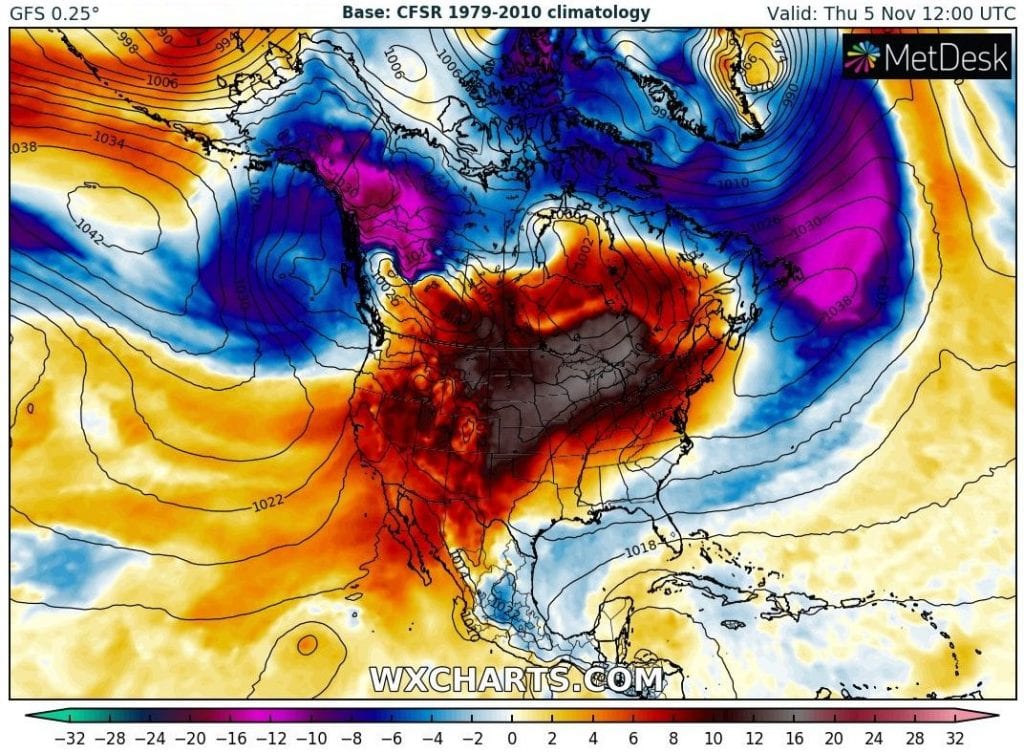 T850 hPa anomaly in North America – next 5 days /wxcharts.com: