Belgrade +43°C, Budapest +41°C, and Vienna +40°C already in the next 48 hours?!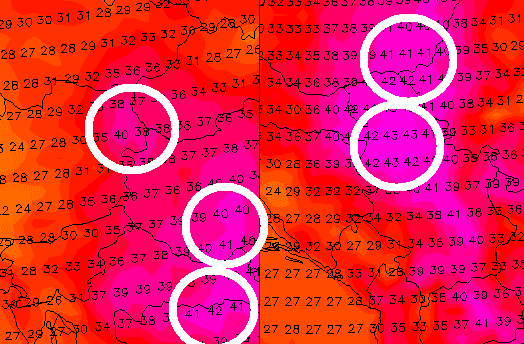 The 4th peak of heatwaves in Europe in Summer 2021 will come into Balkan and East-Central Europe earlier than was expected.
Extremely hot air mass hits a traditional path of heatwaves in Summer 2021 again – western Balkan and Danube basins will be again attacked with near all-time temperature records heatwave already on Tuesday and Wednesday, 13.-14. July 2021.
In the Belgrade region, temperatures up to +43°C are on Wednesday, 14. July according to GFS forecasted. All-time Serbian record from 24. July 2007 has value +44,9°C – only 2°C lesser than is currently forecasted.
In Budapest, on Tuesday and Wednesday, 13.-14. July should surprise maximum temperatures up to +41°C. All-time Hungarian record from 20. July 2007 has a value of +41,9°C – only around 1°C below expected values!
GFS sees extremely hot temperatures for the Vienna region too – already on Tuesday, 13. July, maximum temperature +40°C is forecasted. All-time Austrian record has value only +40,5°C from 8. August 2013 and expected temperature is only 0,5°C below the all-time national record!
Extremely hot weather, with temperatures up to +39°C should surprise Slovakia, +38°C should be measured in southern Poland, +40/+43°C is possible in Bosnia and Herzegovina, Croatia, Romania, Montenegro, Albania, North Macedonia, Greece, Italy, and Bulgaria.
Mkweather will furthermore watch anomalous heatwaves of Summer 2021 and be bringing fresh news. If you live in the region, watch current forecasts, warnings, and advisories – after a heatwave should again appear severe storms, mainly in the northern half of the area.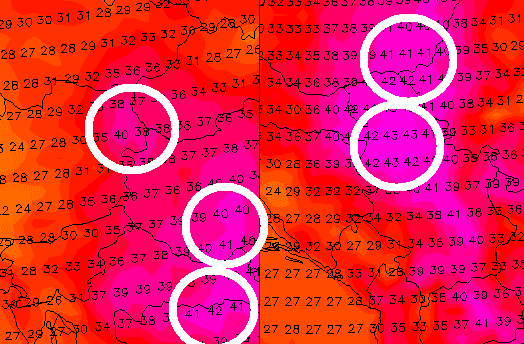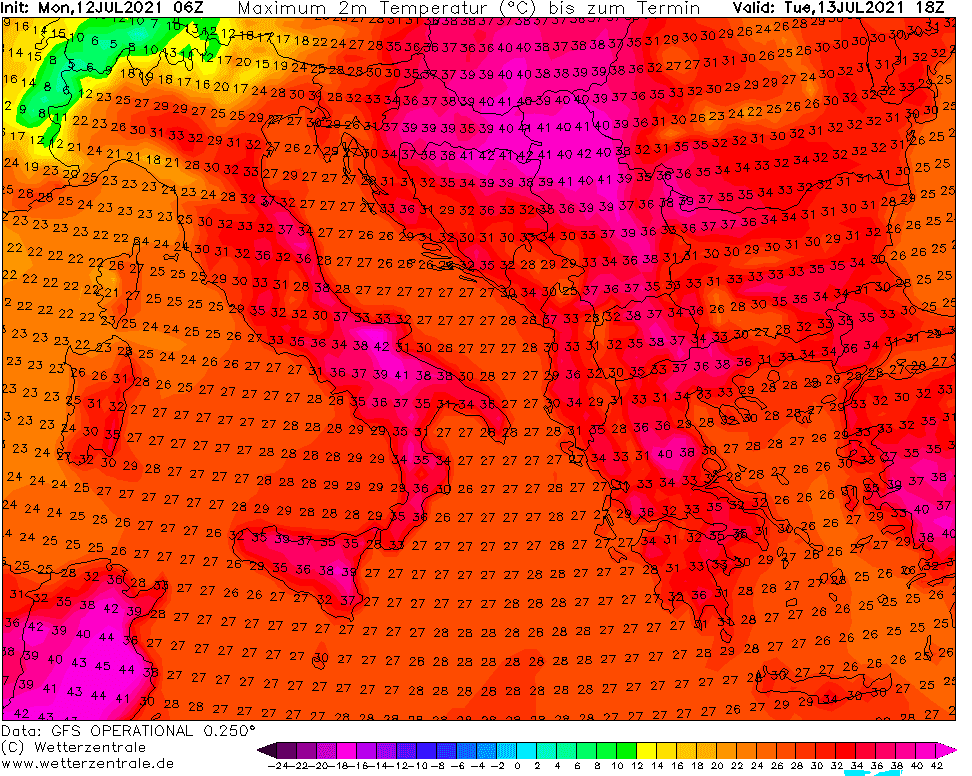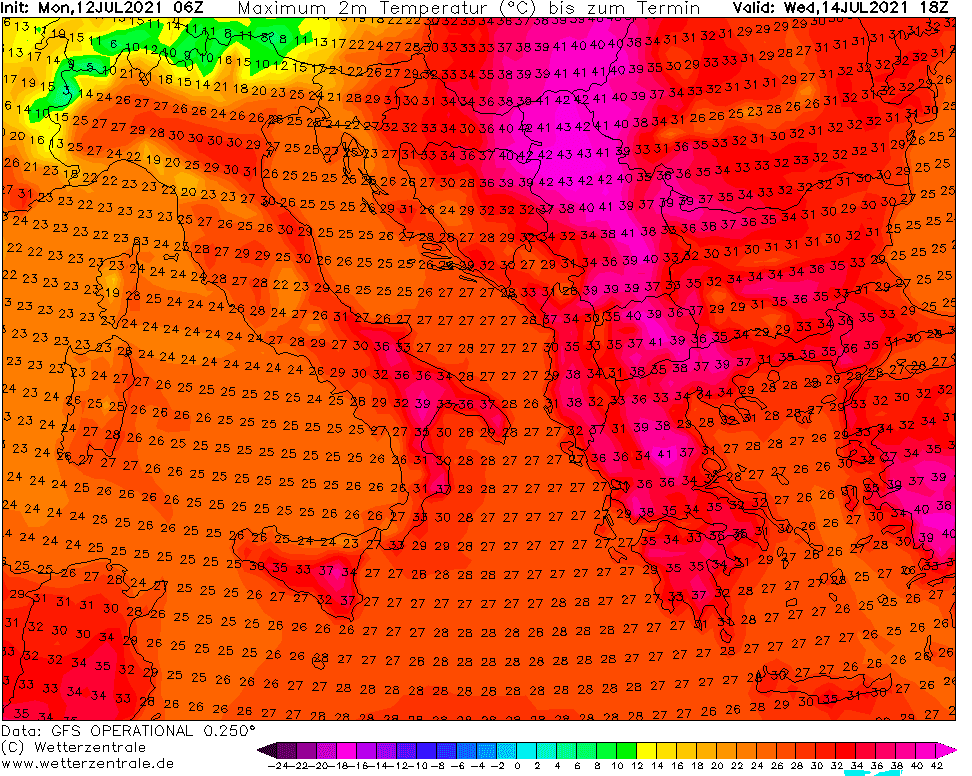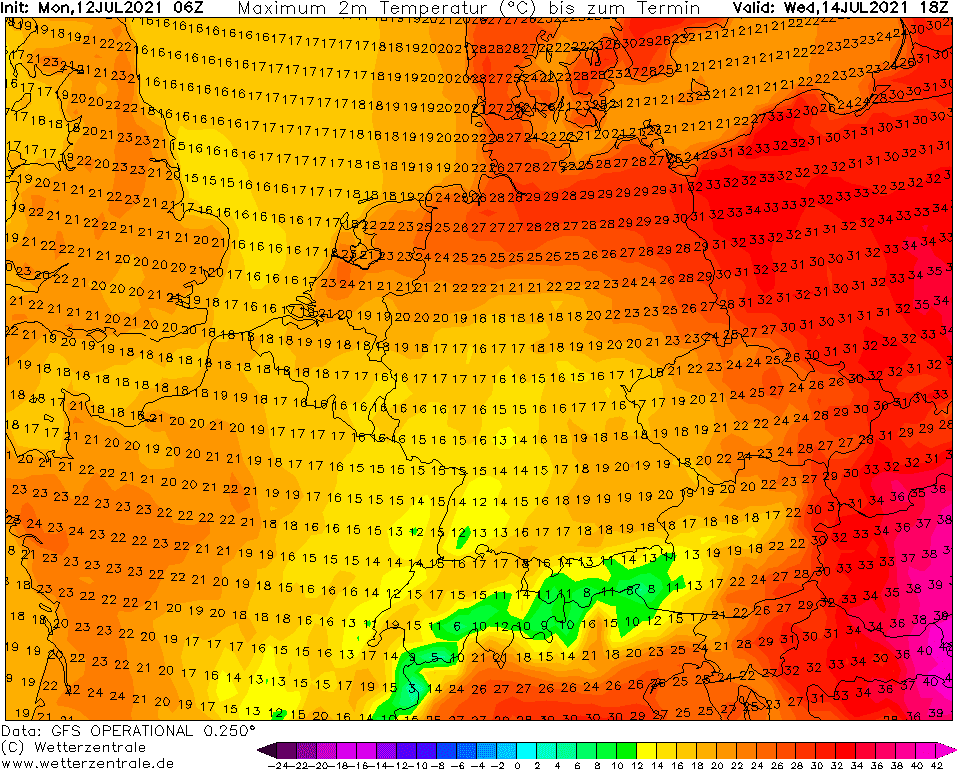 Source: wetterzentrale.de