T-storms in Alpine region and NW Balkan are more severe than was expected. Cold front moved last hours more southeastward and in Austria, Italy Germany, Slovenia and Croatia caused damages on property and more people have ruined vacation.
In the Monday, really severe storms arrived from northwest over Croatia, with reached wind gusts up to 140 km/h in Umag, maybe for now unconfirmed 150 km/h. Storms are accompanied by extremely large hail up to 8 cm. Hails up to 7 cm were during Monday reported from Italy too. From Croatia we uploaded a video in our documentation.
Severe storms brings to Alpine region, northern Italy and NW Balkan large precipitation amounts, the most in St. Poelten, Austria, 129 mm, Brescia, Italy, 95 mm and Salzburg, Austria, 80 mm. Extreme rainfall is linked with regional flash floods in region.
Severe Weather Europe and Extofex brings the next storm forecast for Tuesday, warnings you can watch too in our main page or /https://mkweather.com/warnings//.
It appears, that after Alpine region, West Balkan countries have difficult times ahead of them, therefore, during your vacation in Dalmatia, will be careful and watch, if bora winds of severe gusty storms aren´t expected. Many people were blown from the coast during severe winds in Croatia in the past – these situation can end tragically, occasionally.
Umag, Croatia, Monday, 3. August 2020 (+ storm forecasts from Severe Weather Europe and Estofex)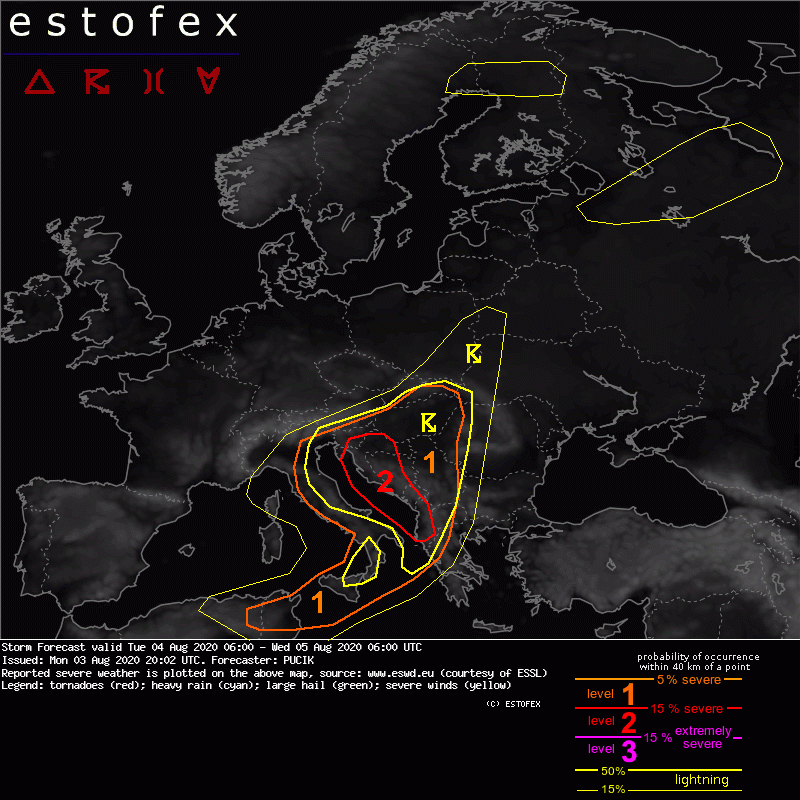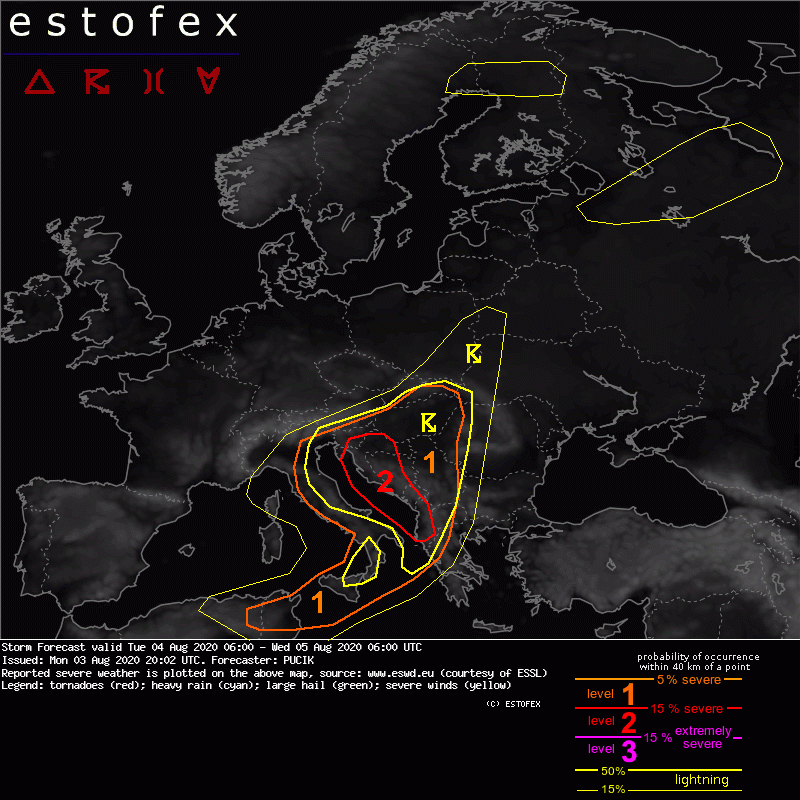 Reported downpour in Switzerland, hails from Croatia and Italy on current cold front and damaged roof in Italy after hailstorm /Severe Weather Europe; ESWD database/
(Visited 97 times, 1 visits today)