Extreme late summer heatwave in E/SE Europe and Eastern Mediterranean has peaked in Cyprus on Friday with reaching a new national high of maximum temperature for the whole territory of Cyprus.
Only 24 hours after anomalous temperatures in Turkey on Thursday (up to +48,4°C / 119°F) /https://mkweather.com/2020/09/04/turkey-hits-abnormal-heatwave-484c-119f-only-06c-from-absolute-national-record-from-27-august-1961/ Cypriot capital, Nicosia on Friday at the visitor centre of the forestry department at Athalassa, Nicosia, was measured +46,2°C, the highest ever recorded temperature in Cyprus.
The previous record for Cyprus was August 1, 2010 when it hit 45,6°C at the Athalassa radiosonde station. //https://daily-cyprus.com/2020/09/04/extreme-temperature-recorded-46-2c-clocked-at-athalassa-eac-consumption-also-hits-all-time-high//
"Electricity consumption also hit an all-time high with air conditioners working at full capacity. According to a spokesman for the Cyprus' electricity transmission system operator told Omega TV that record consumption of 1160 megawatts was recorded at around 2pm. The previous record was 1148 in 2010."
In other cities in Cyprus was too extremely hot, Atheniou reported +46,0°C, Gecitkale +45,8°C, Tymbu +45,7°C, Lefkoniko +44,3°C, Iskele +42,5°C or Famagusta +40,4°C.
These temperatures were 13°C above September maximum temperature long-term average.
Extremely hot weather in region will be persist minimally till 15. September over Eastern Mediterranean, Balkan and Eastern Europe. Then, around 20. September, extremely hot air will shift over Eastern Europe, while rest of the continent will be bothered by windstorms, ex-tropical storms or ex-hurricanes thanks to extremely strong Atlantic hurricane season 2020.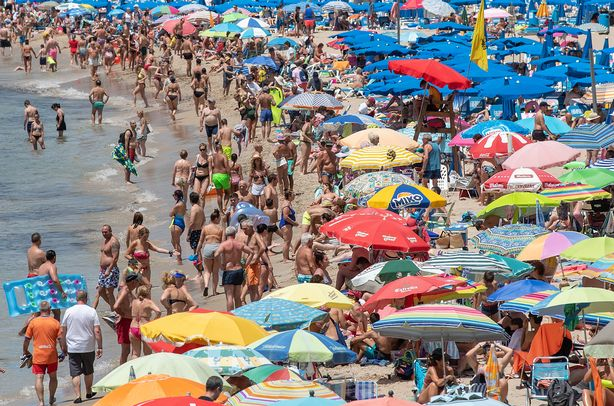 Infographics: TOP 20 measured maximum temperatures in Europe on Friday, 4. September 2020 (ogimet.com) and climate data for Cyprus / Nicosia (wikipedia.com):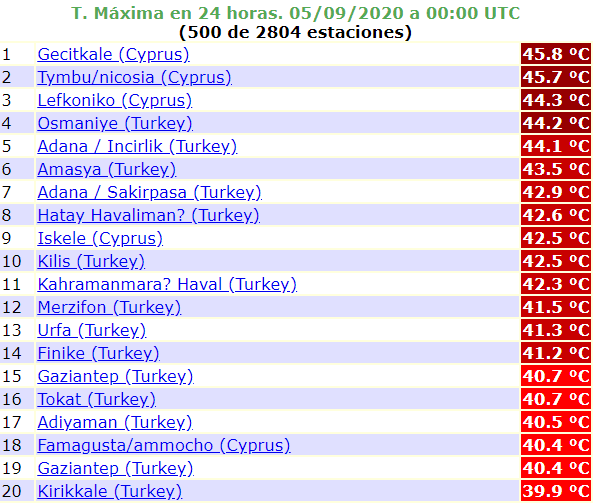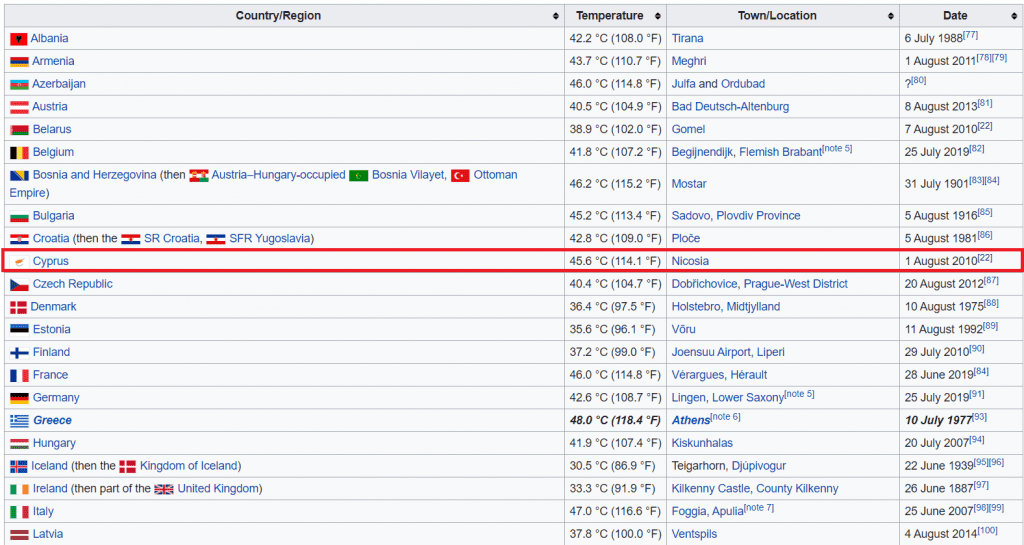 Read more:
Illustration photo: https://www.manchestereveningnews.co.uk/news/uk-news/how-spain-turkey-greece-cyprus-18185219
(Visited 69 times, 1 visits today)