As we pointed in the Saturday´s article /https://mkweather.com/2020/07/18/uk-with-the-coldest-place-in-europe-in-saturday-38c-next-night-can-be-even-colder-heatwaves-will-expand-from-spain-424c-to-southern-france-italy-alps-and-adriatic-region-till//, UK really alived even more colder nights such a night from Friday to Saturday. In Saturday, Scotland (Aboyne) with +3,8°C, was the coldest place in Europe. During 2 days, the coldest air shifted more to the south and the coldest place in Europe within low-laying regions occured in Wales and west England, with peak +2,6°C in Sennybridge, Wales and +2,8°C, Shobdon, England. Very cold was too in the Ireland - only +3,7°C in Claremorris and +5,2°C in Dublin. The average minimum temperature for July in Sennybridge is +12,3°C, so last night was here, and possibly across larger region in Wales, West England and Ireland up to 10°C below long-term average.
Bad news is, that British Isles and Scandinavia won´t expect any big heatwaves during next 2 weeks. It will be warmer, but extremely hot days will be rather the exception. In southern England could be crossed the border +30°C slightly at the end of July.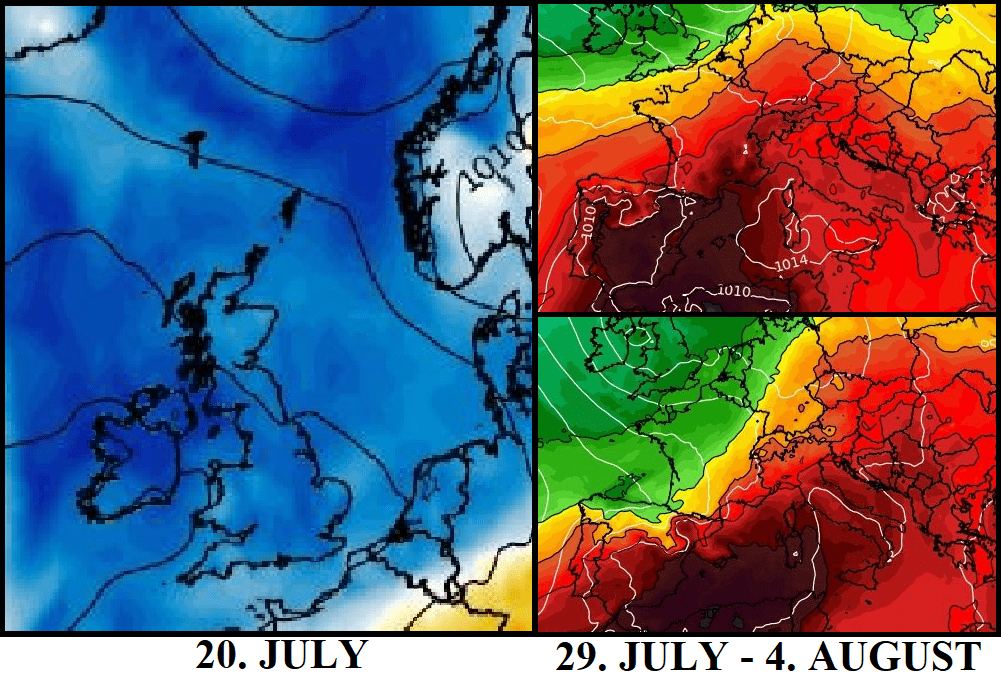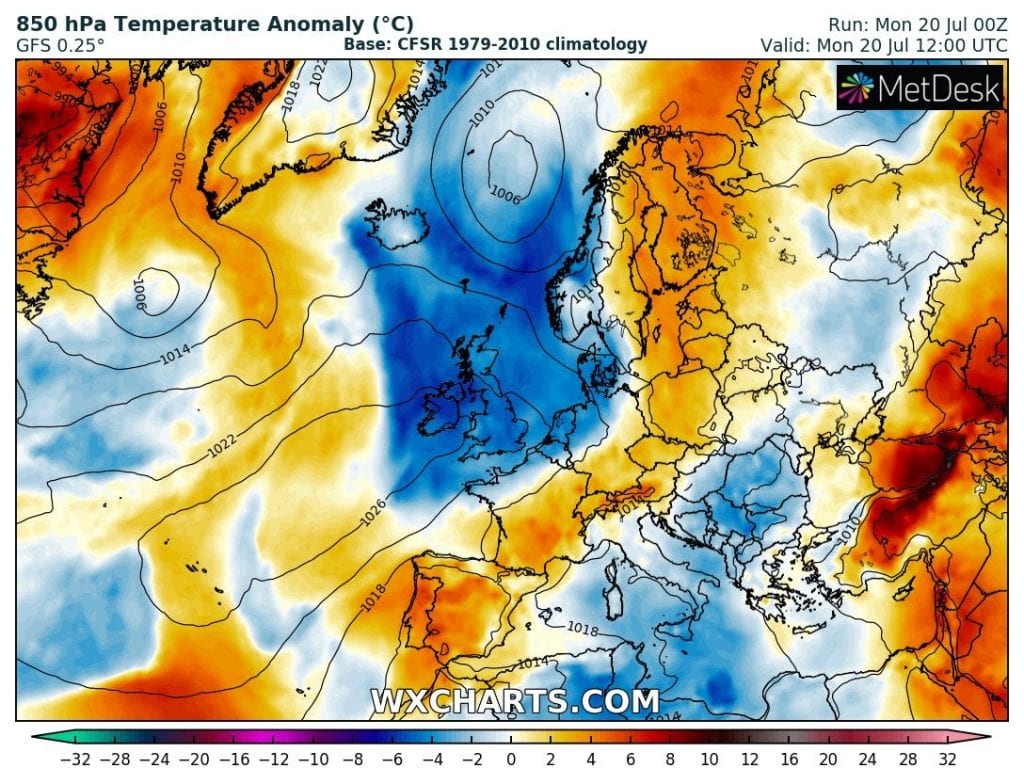 Next heatwave in Europe will be stronger, we are waiting big heatwave between 29. July and 4. August
The hot air will be situated in the most northern area during Tuesday, 21. July /https://mkweather.com/2020/07/19/heatwaves-in-europe-will-have-peak-in-tuesday-21-7-southern-parts-of-central-europe-will-be-hot-for-short-time-in-the-north-coldwave-rain-and-wind//, but in many parts of southern Central Europe and Carpathian region they will be returning up to end of the week (including Switzerland, Austria, Hungary, Slovakia and Romania).
Northern countries such as Germany, Poland or Czech republic don´t enjoy lot of warm weather and sun and weather became cold, windy and rainy from N-NW quickly.
But we have a good news for almost the whole territory of France and Central Europe - at the end of July and at the beginning of August meteorological models (mainly GFS) are waiting next, this time more robust and intensive heatwave above region, with not only tropical, but too supertropical days, with maximum temperatures +35/+39°C, maybe in the southern parts (Switzerland, Hungary...) up to +40°C.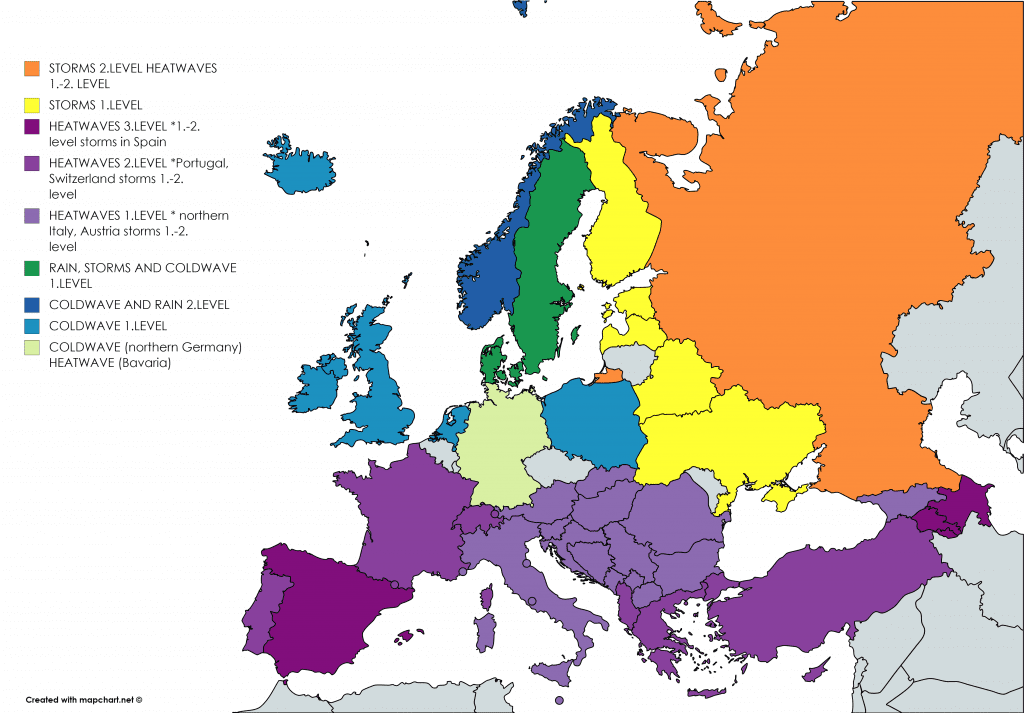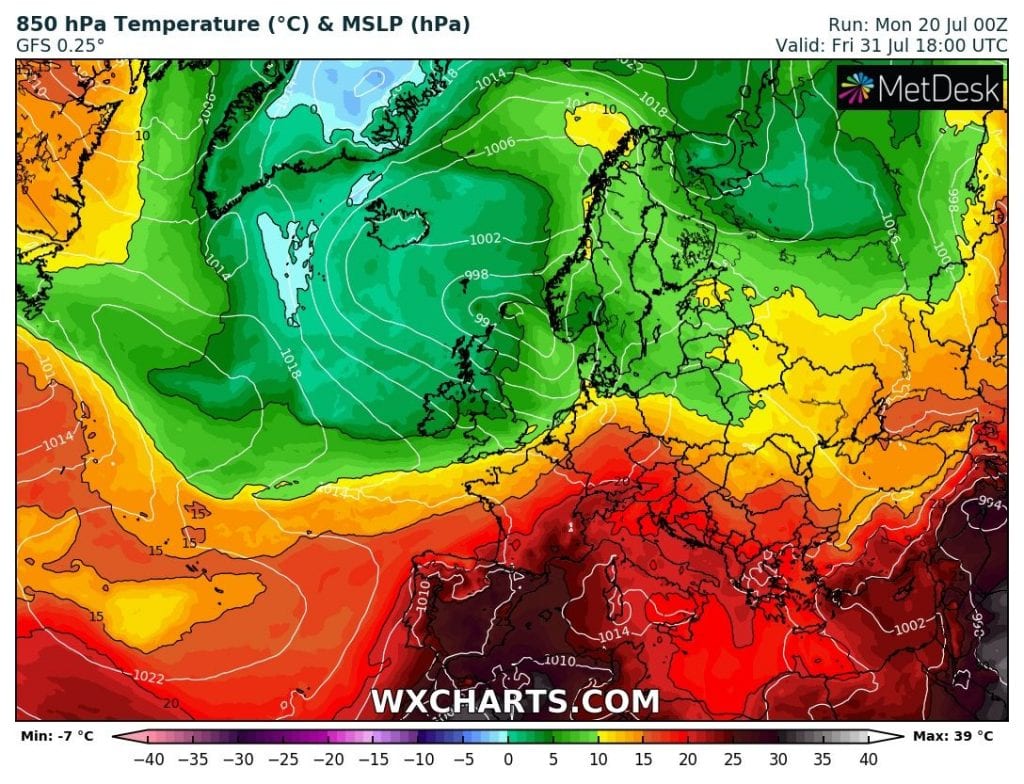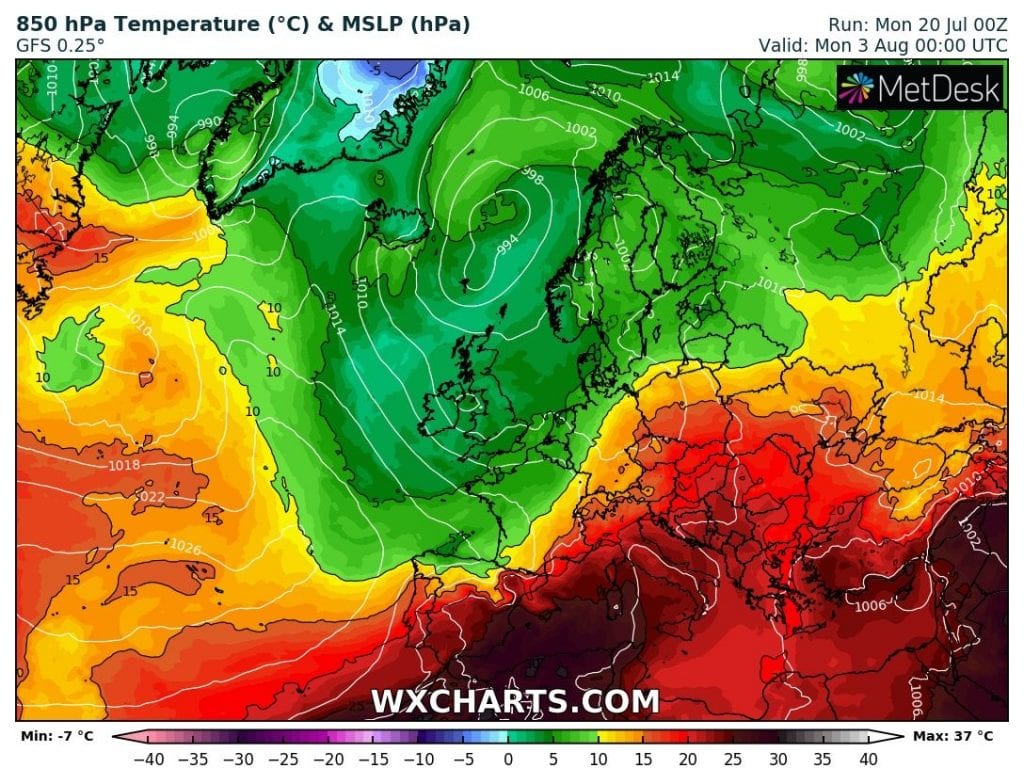 (Visited 8 times, 1 visits today)