Already longer time Mkweather is preparing readers for powerful Arctic blast, which hits Europe according to the newest materials already in 7 days – since 20. November 2020 and will persisting over Europe all 3rd November decade /https://mkweather.com/2020/11/12/europe-winter-comes-from-the-atlantic-in-scandinavia-30-35c-possible/; https://mkweather.com/2020/11/09/winter-is-coming-snow-and-frosts-in-europe-already-around-20-november/; https://mkweather.com/2020/11/07/monthly-forecast-for-europe-between-10-november-and-10-december-arrival-of-cold-winter-is-expected/; https://mkweather.com/2020/11/04/siberian-winter-in-europe-is-confirming-arctic-days-and-20-degree-frosts-in-outlook//.
Outputs of meteorological models are day after day different, but one thing is certain – long and powerful cold blast, associated with transition of robust part of polar vortex above Euro-Atlantic region.
Cyclonic area will cause between 20.-30. November 2020, that on its back side will be shifting extremely cold Arctic air far to the south, even – above British Islands, to Europe.
First doses of Arctic air with Greenland´s origin will come directly from the Atlantic, from west and northwest directions above British Islands, then Arctic air will be flowing above continental Europe from Scandinavia and northern European part of Arctic and finally, linkage with Siberian high and extreme cold Air masses from Siberia, are probable.
Air mass with temperature in 850 hPa between -5/-10°C will flood Ireland, the UK, France, Germany, Alpine region, East Central Europe, Balkan, Scandinavia, Baltic states and Eastern Europe for a time, with the lowest temperatures since last winter, 2019/2020.
In air mass -5/-10°C should appear rare frosts up to -10°C in the UK in lower areas. According to tropicaltidbits.com, more than half are of the UK will end under the snow until the end of November 2020.
Snow cover is expected in almost whole territory of Central Europe, Baltic states and Eastern Europe and half of territory in Balkan.
In basins and valleys with snow cover in 400 – 800 MASL should appear heavy frosts -15/-20°C until the end of the month in November, in Scandinavia should hit frosts below -30°C.
Extreme frosts are expected too in Eastern Europe – GFS outputs expect numeric values up to -16°C but forecasting practice tells, that during Arctic and Siberian blasts, if is above the land dry air and slow wind, it is needed decrease expected values for 4 to 8°C, rarely (e.g. near more than 50 cm snow cover, or long persisting situation) more.
If models again will be changing and guest where Siberian winter shoud hit, frosts like this should appear in parts of Central Europe or Balkan too in some of next forecasting materials in their runs.
Mkweather will update forecasts and brings fresh news until 20. November, and evaluations of Arctic coldwave during the 3rd November decade.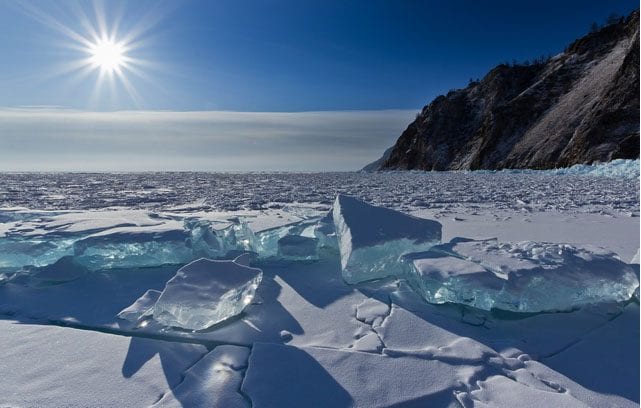 Infographics: wxcharts.com, wetterzentrale.de, tropicaltidbits.com: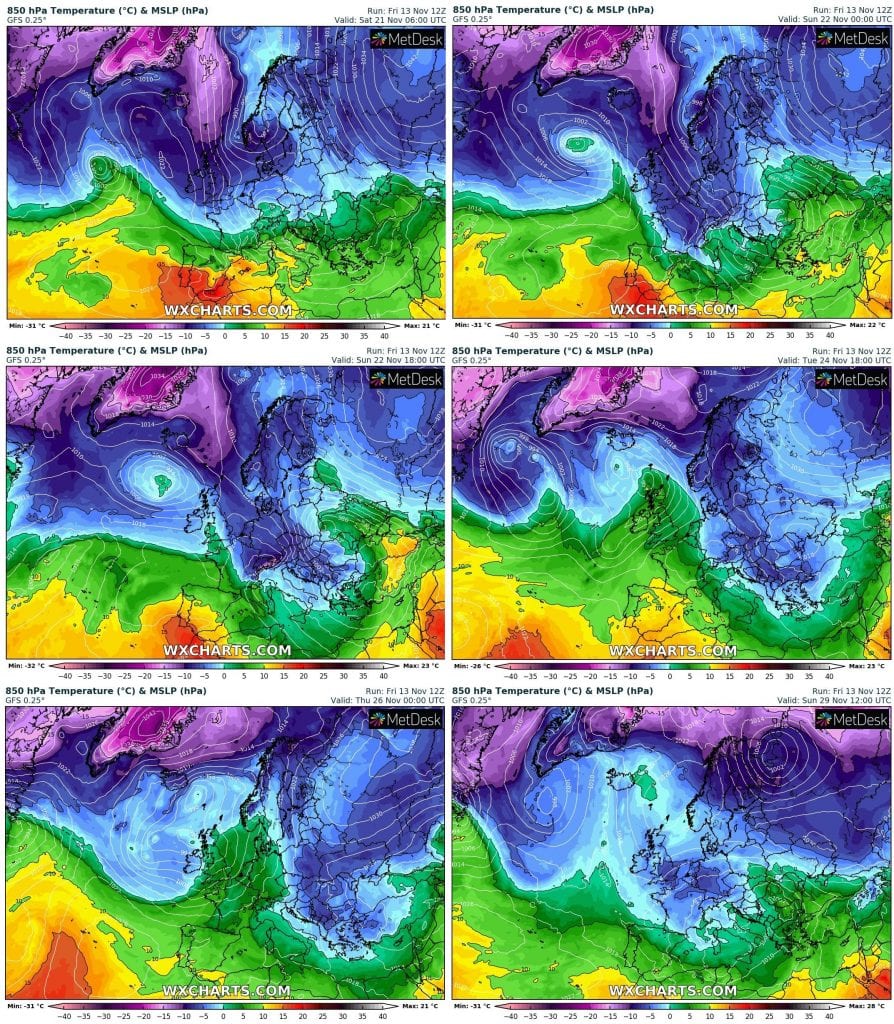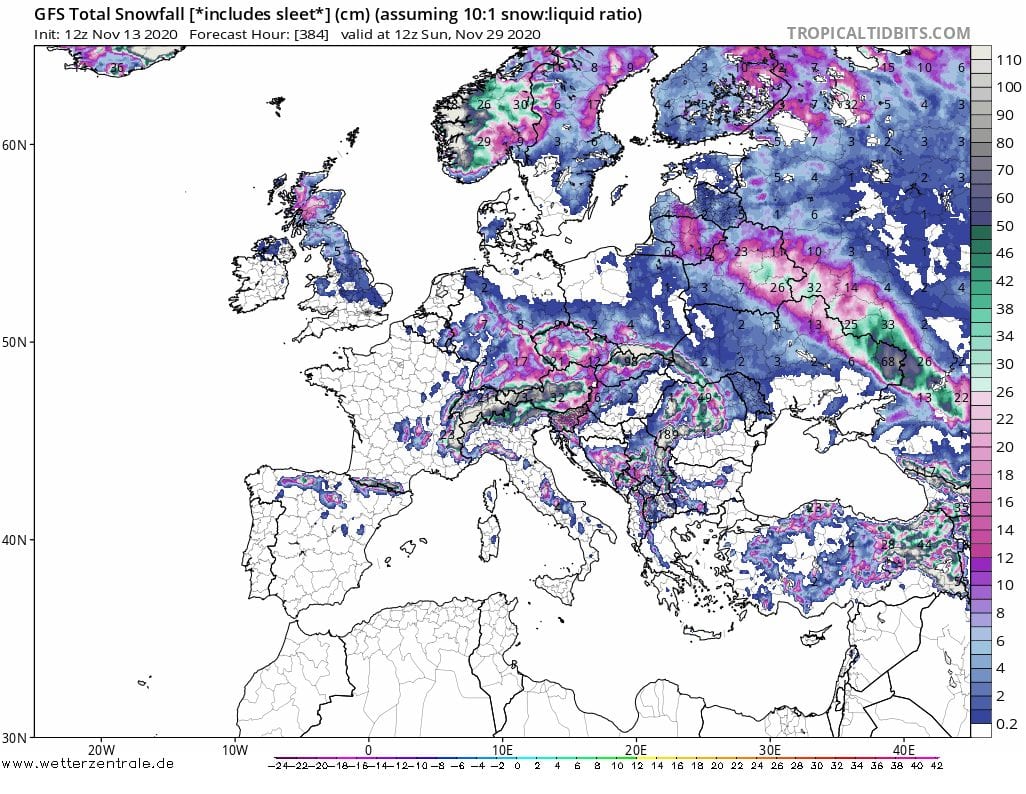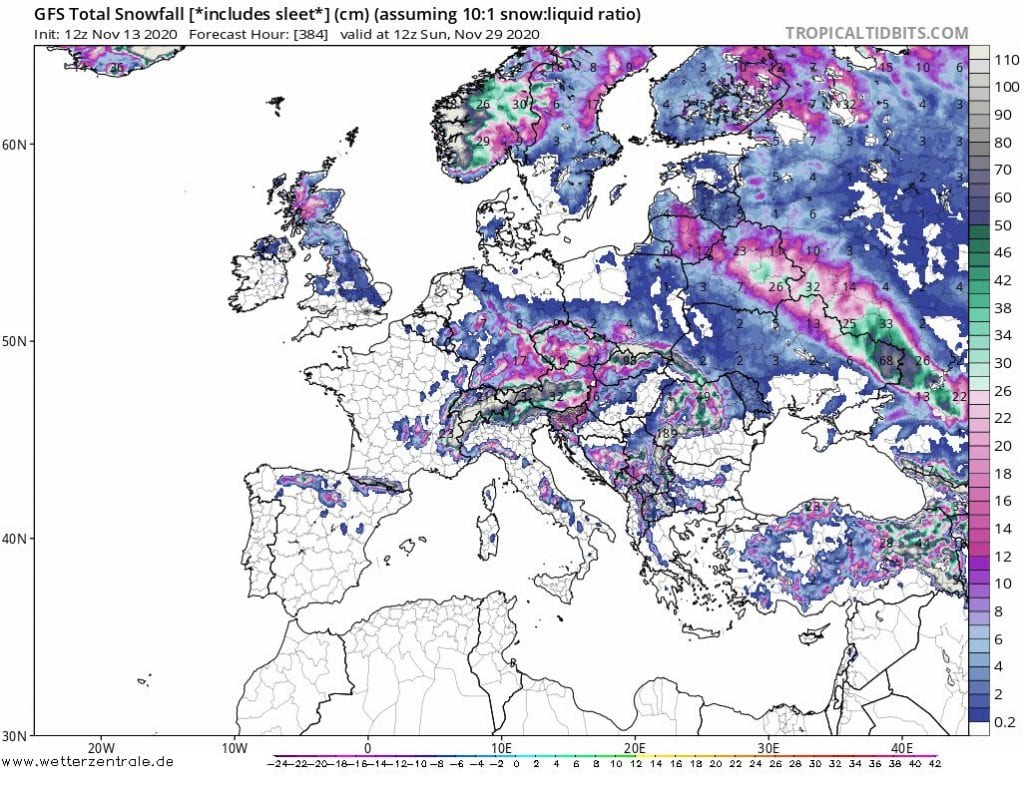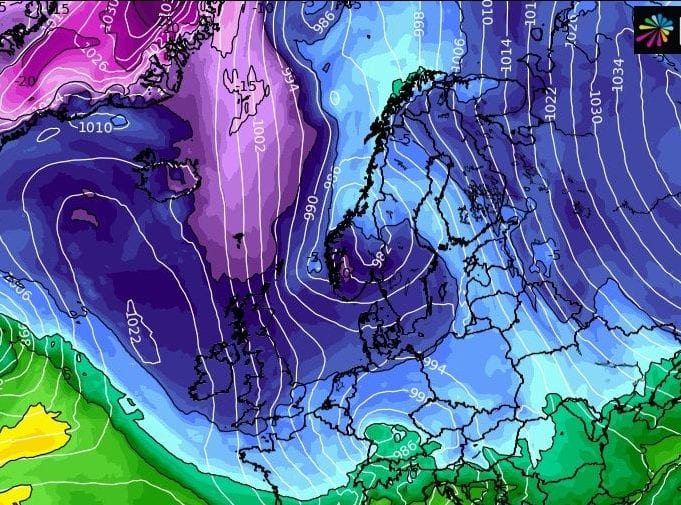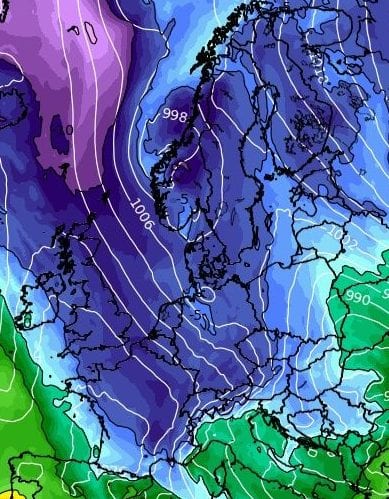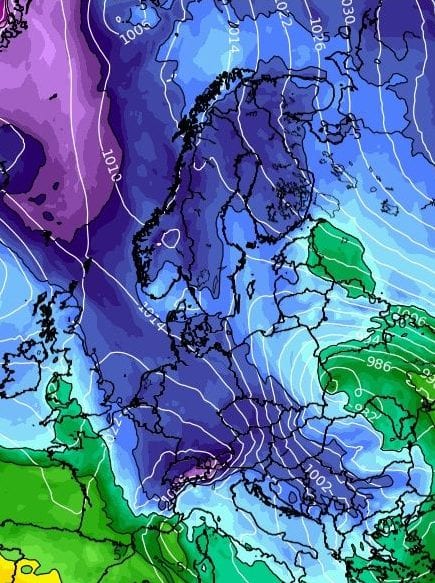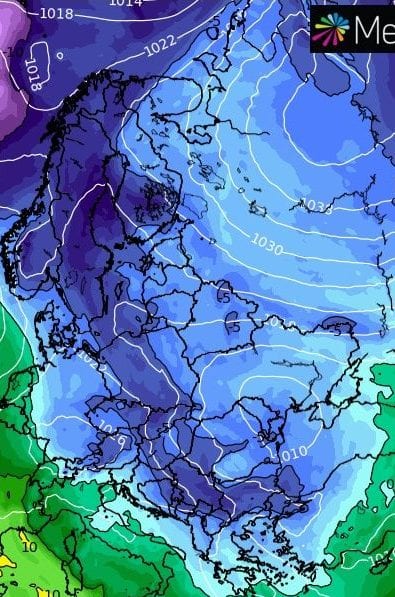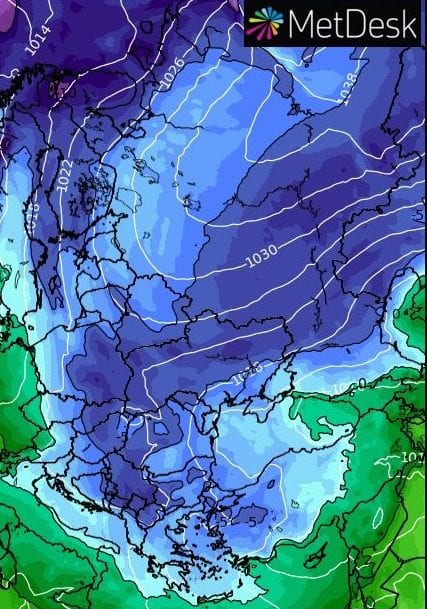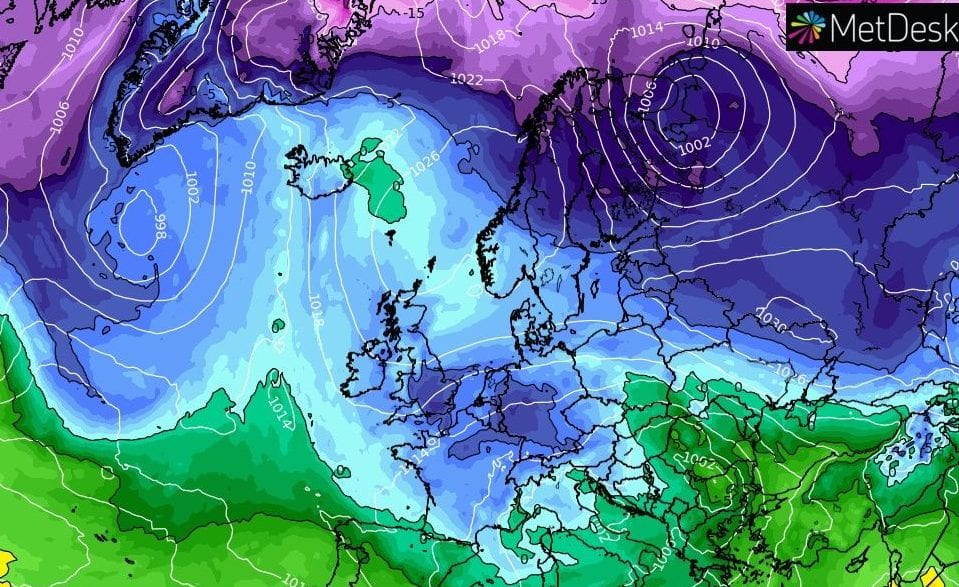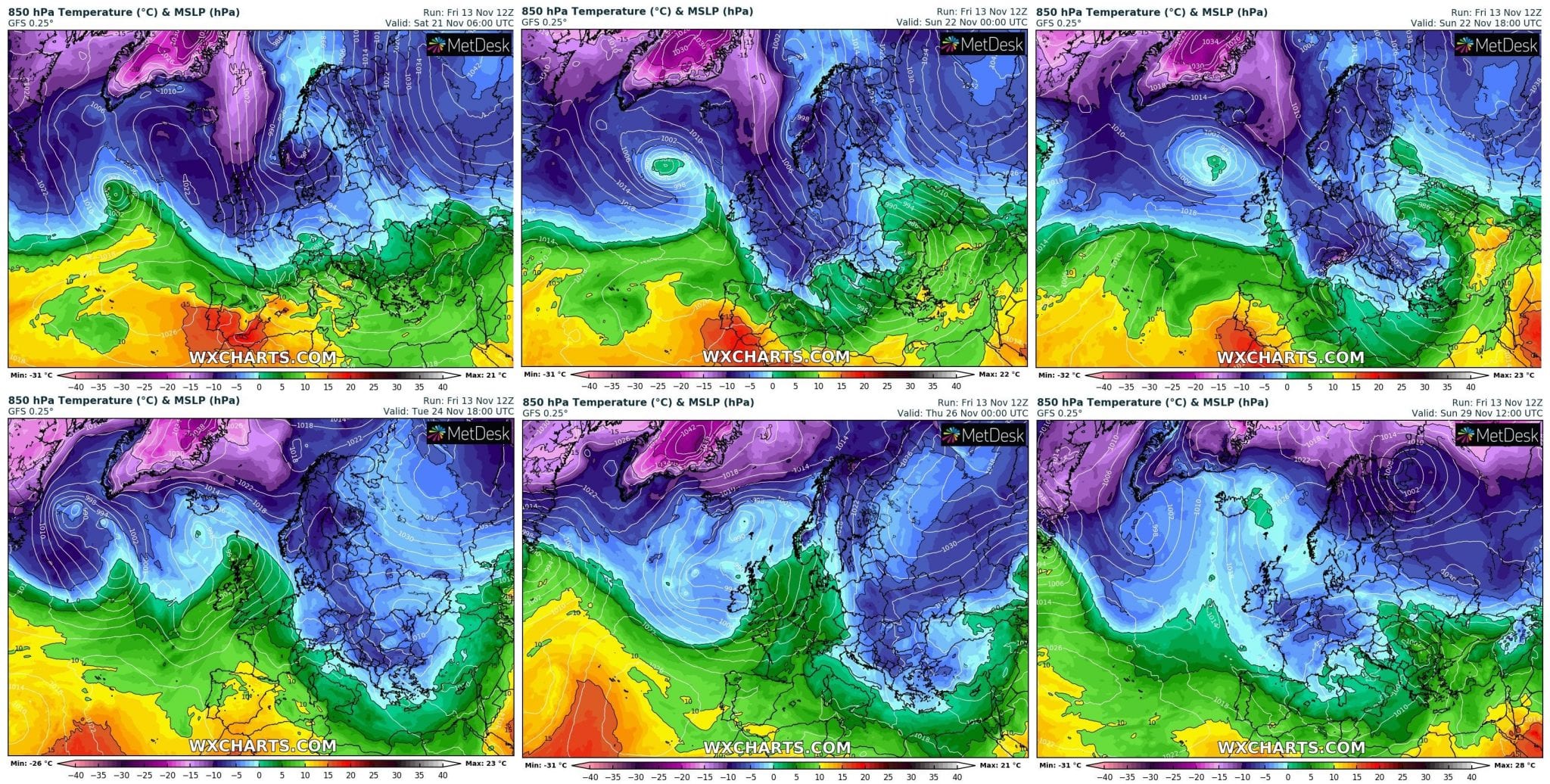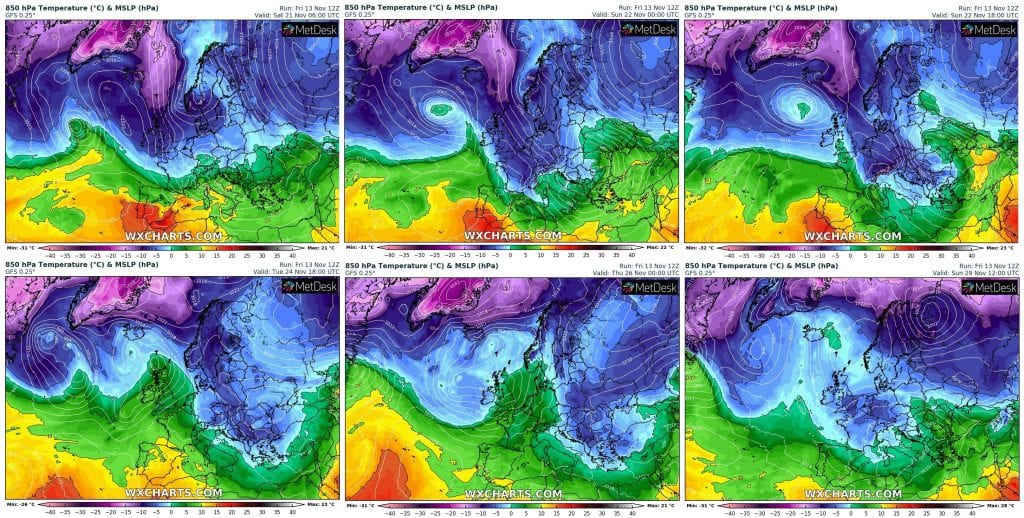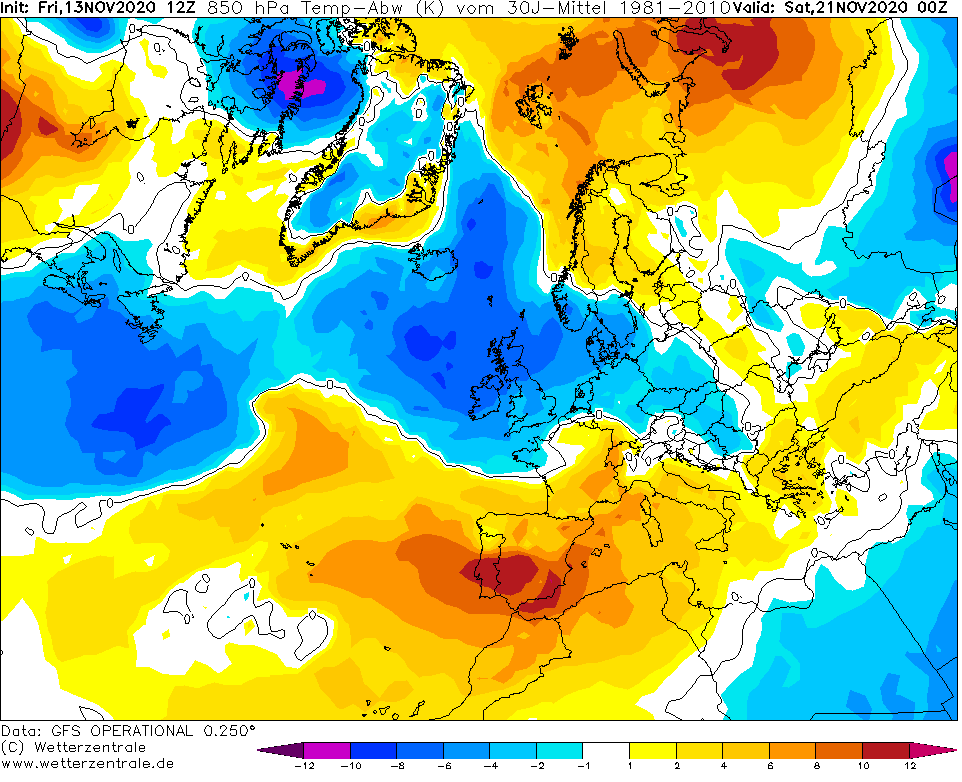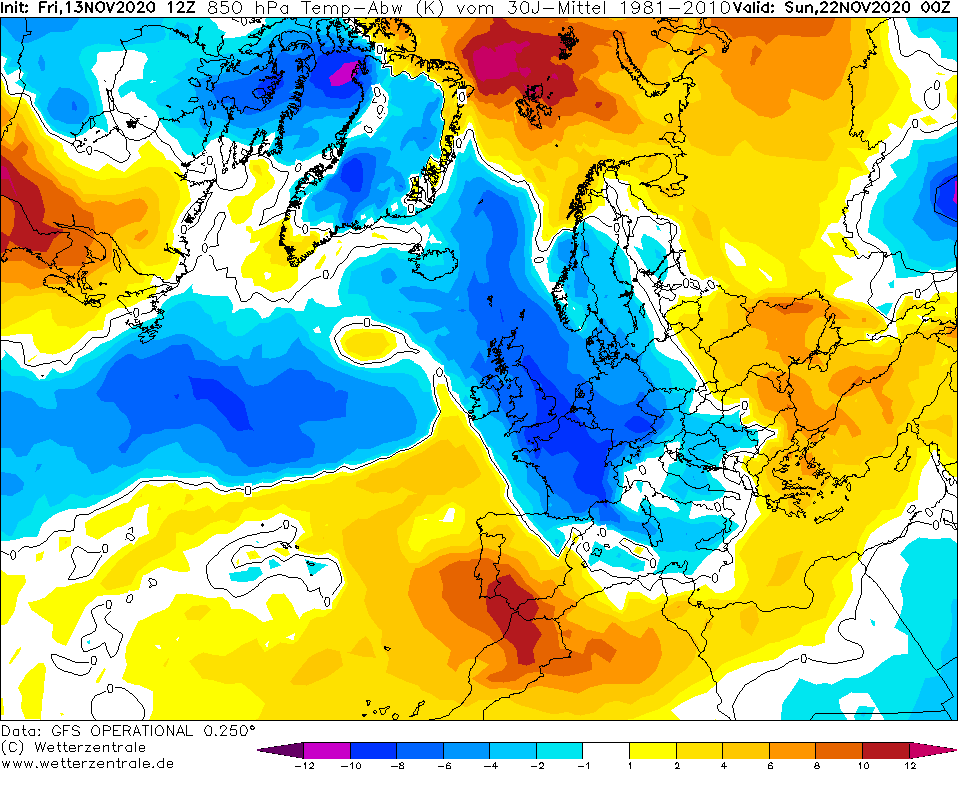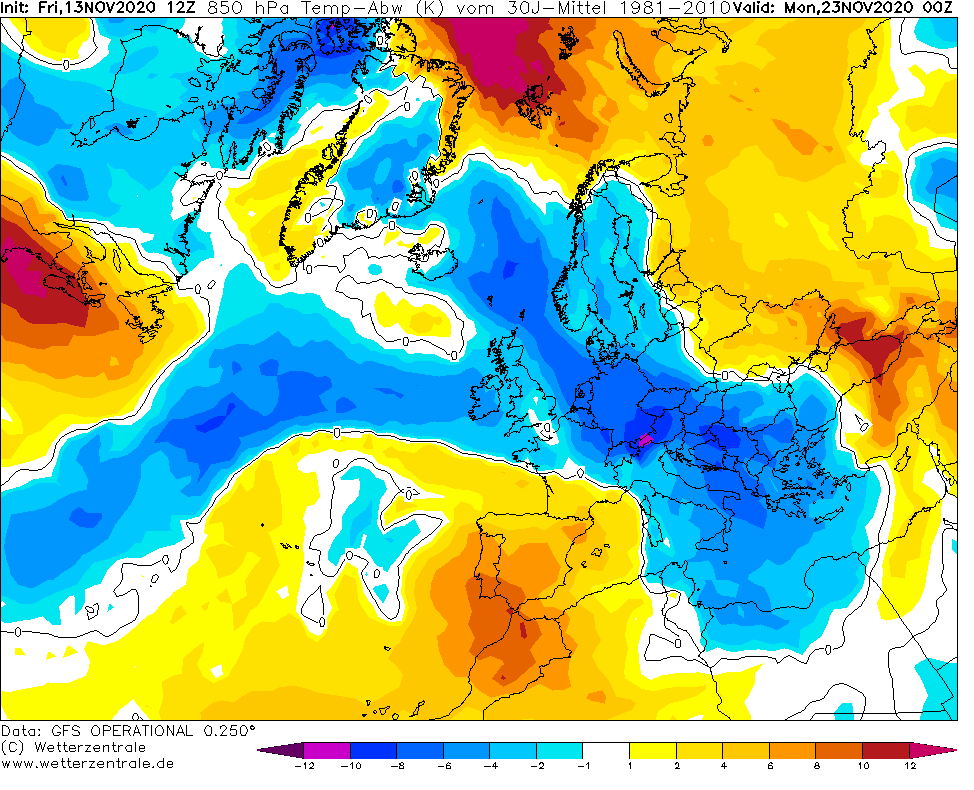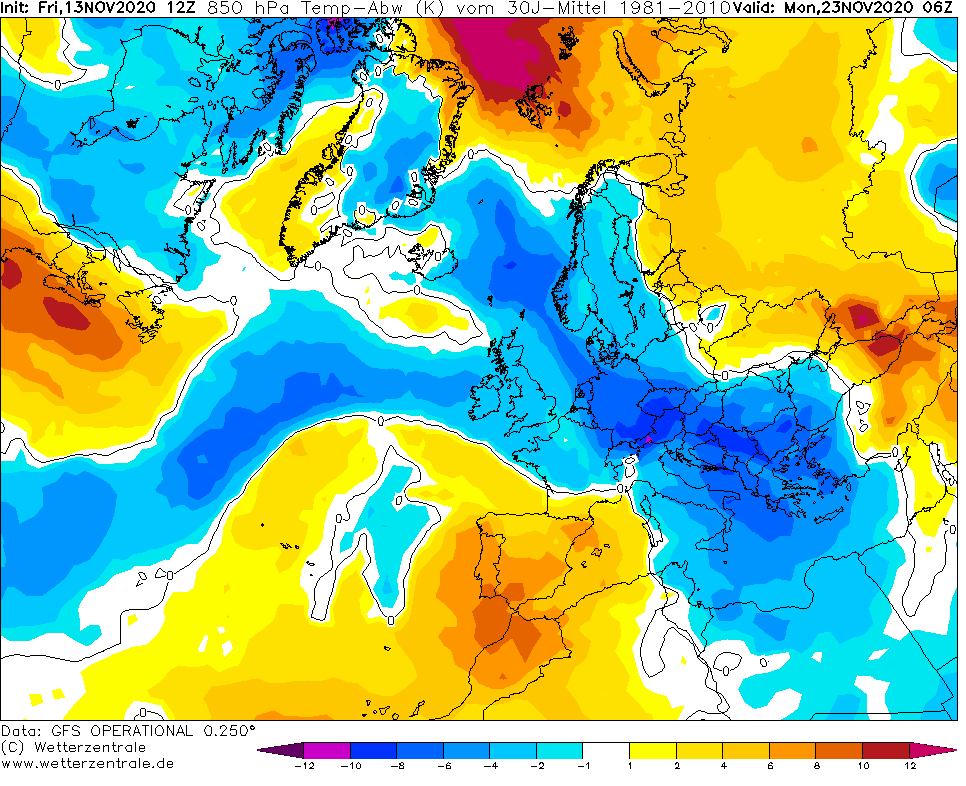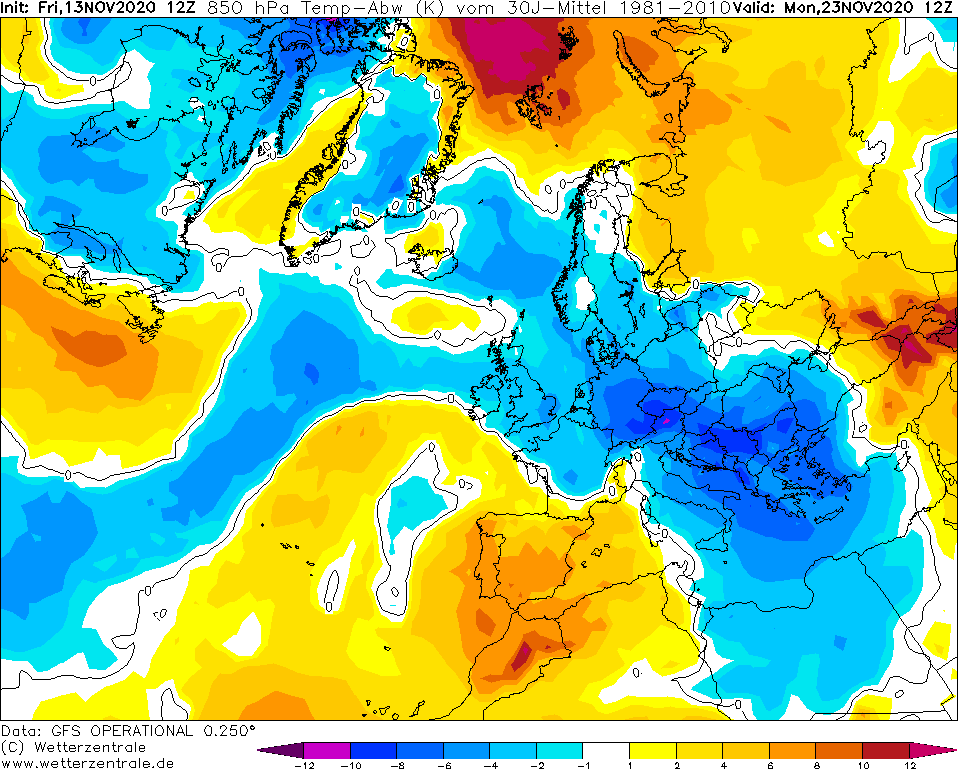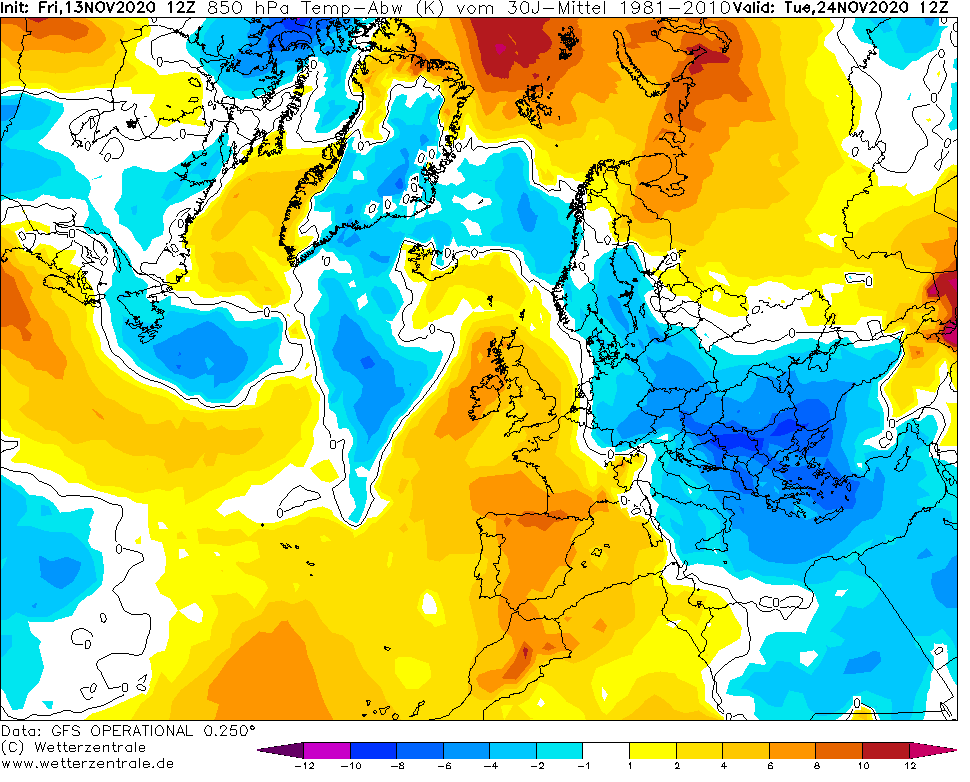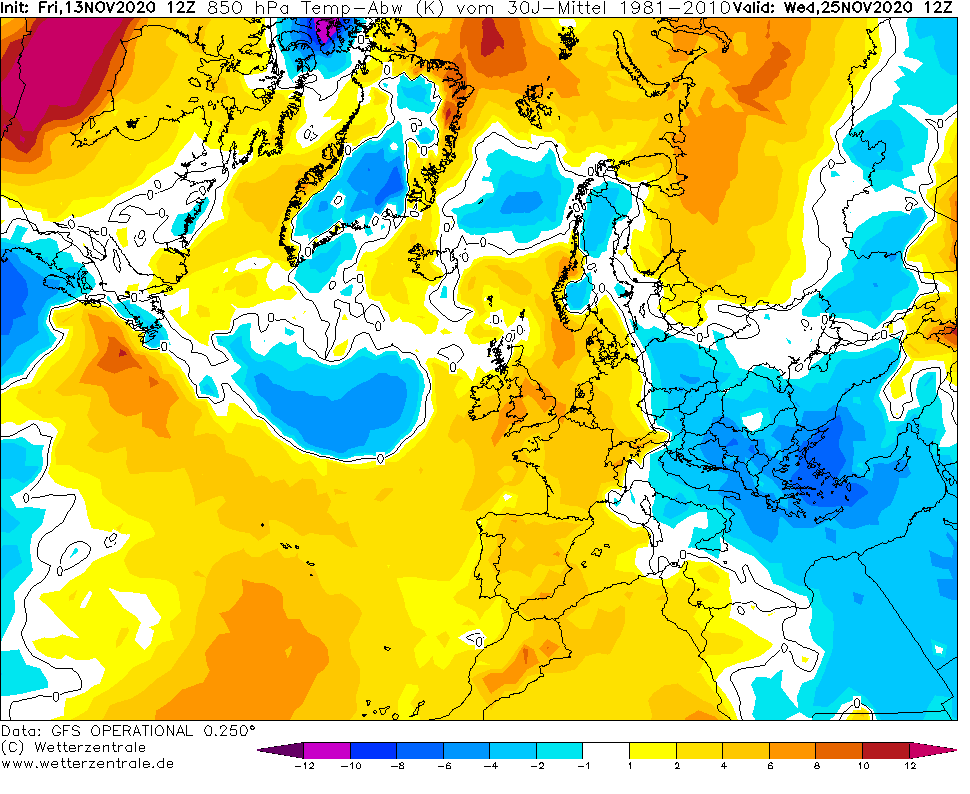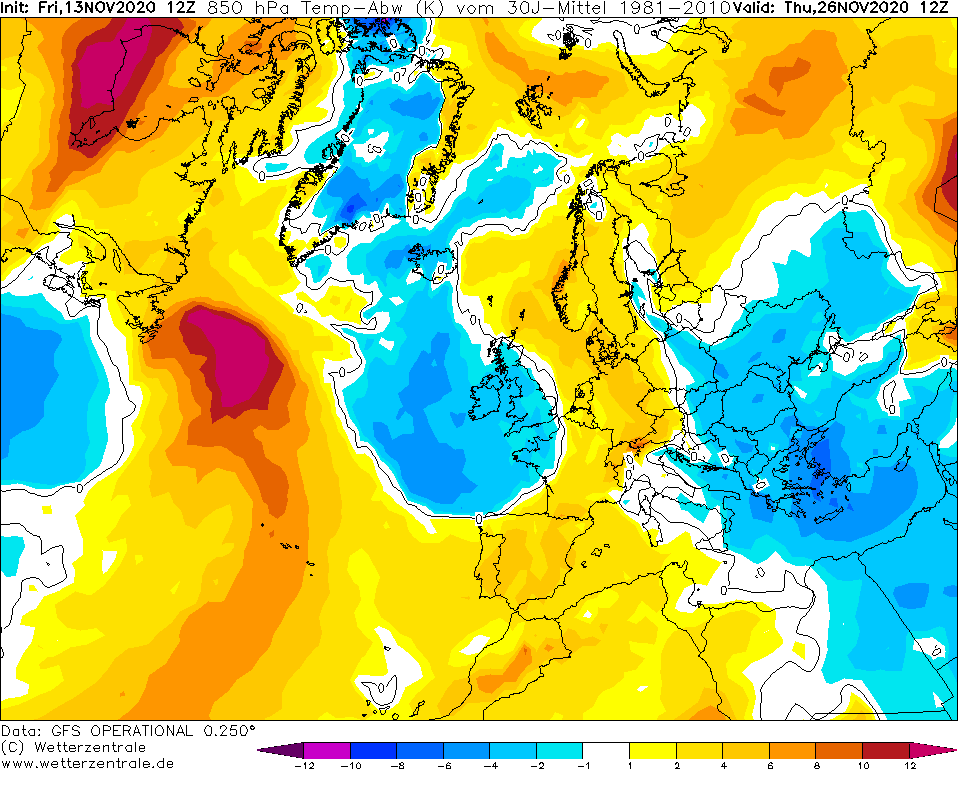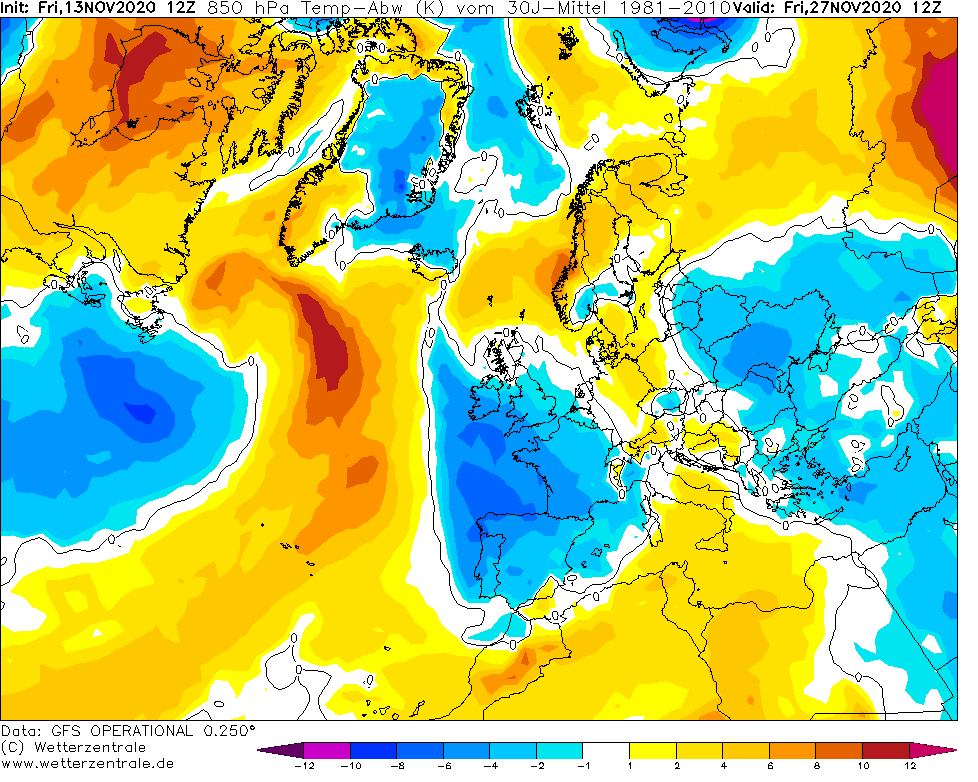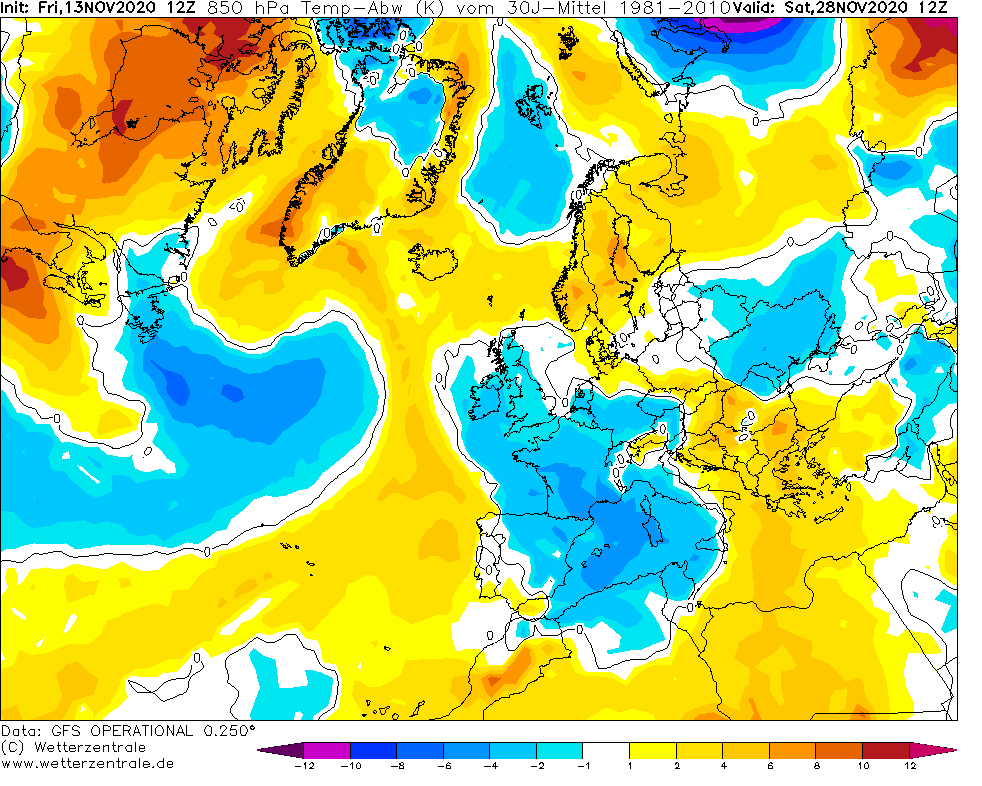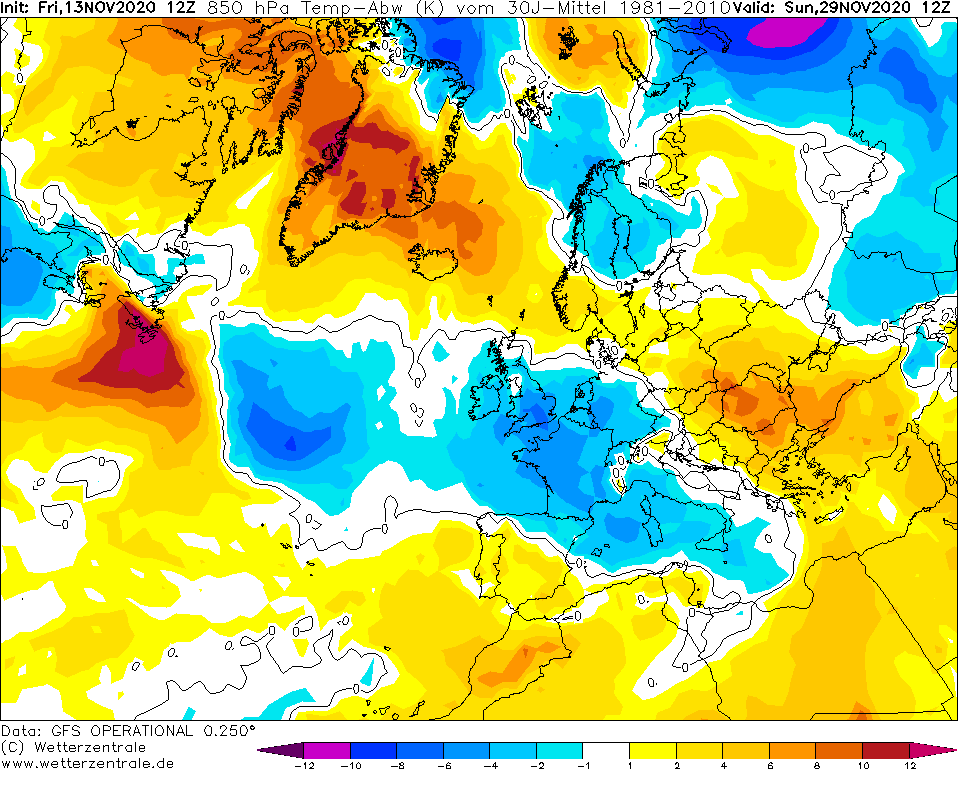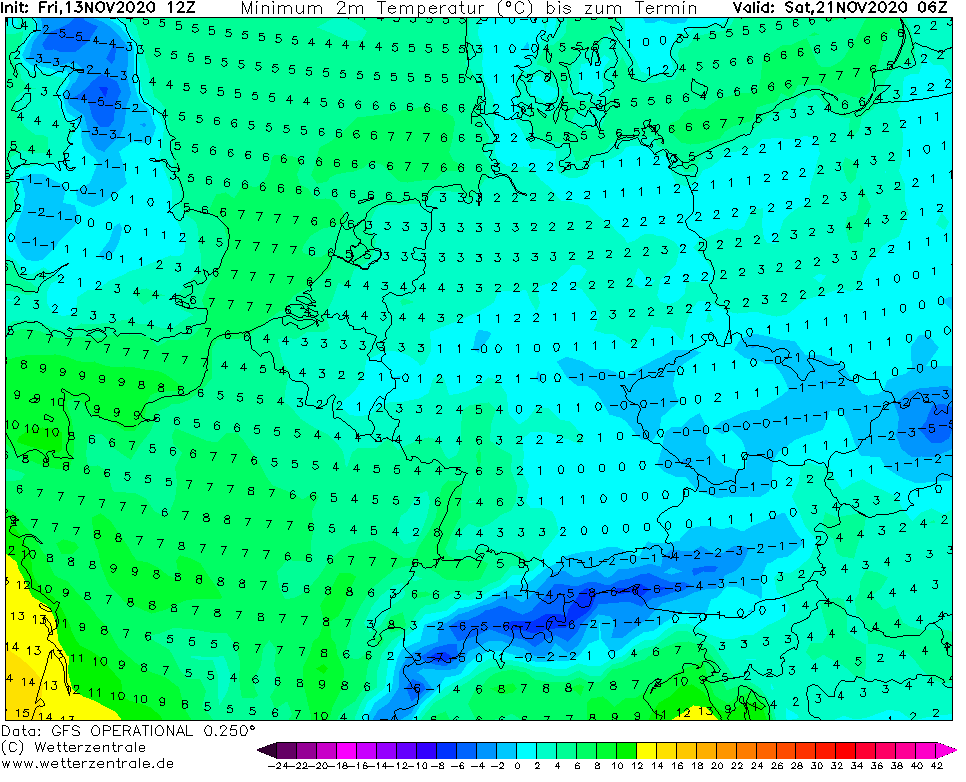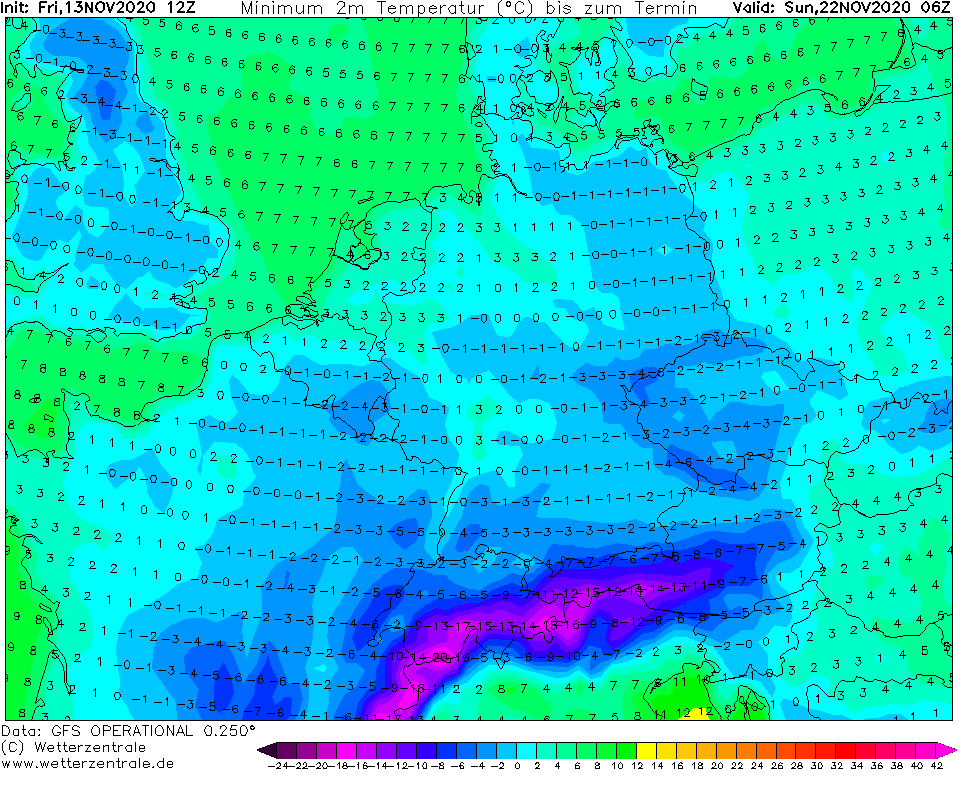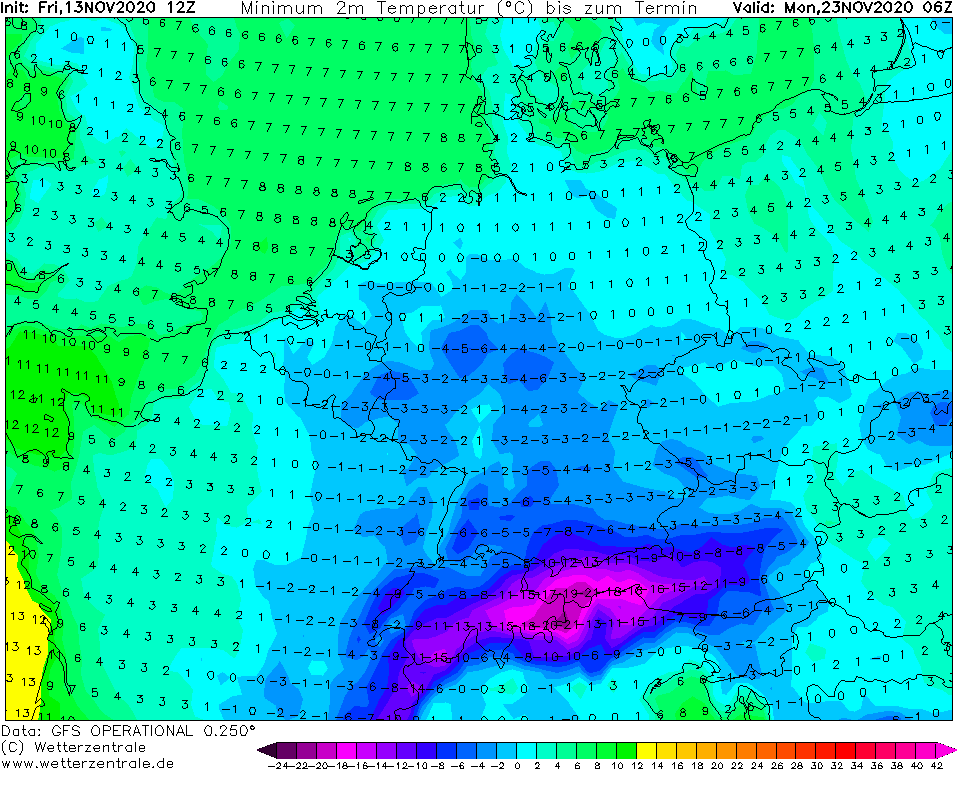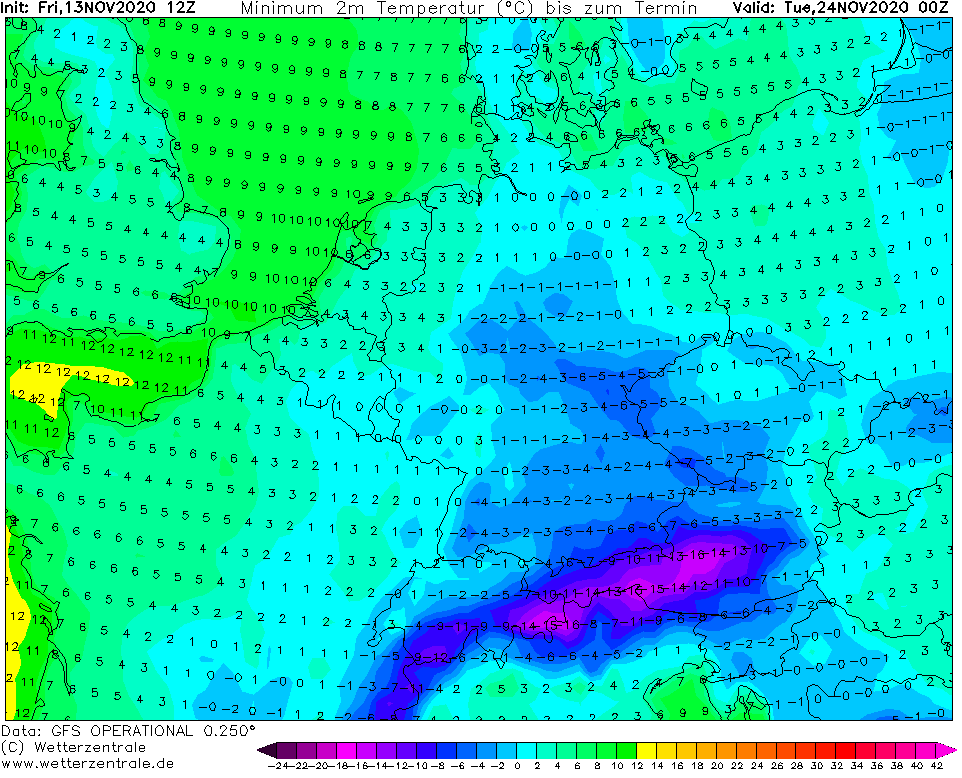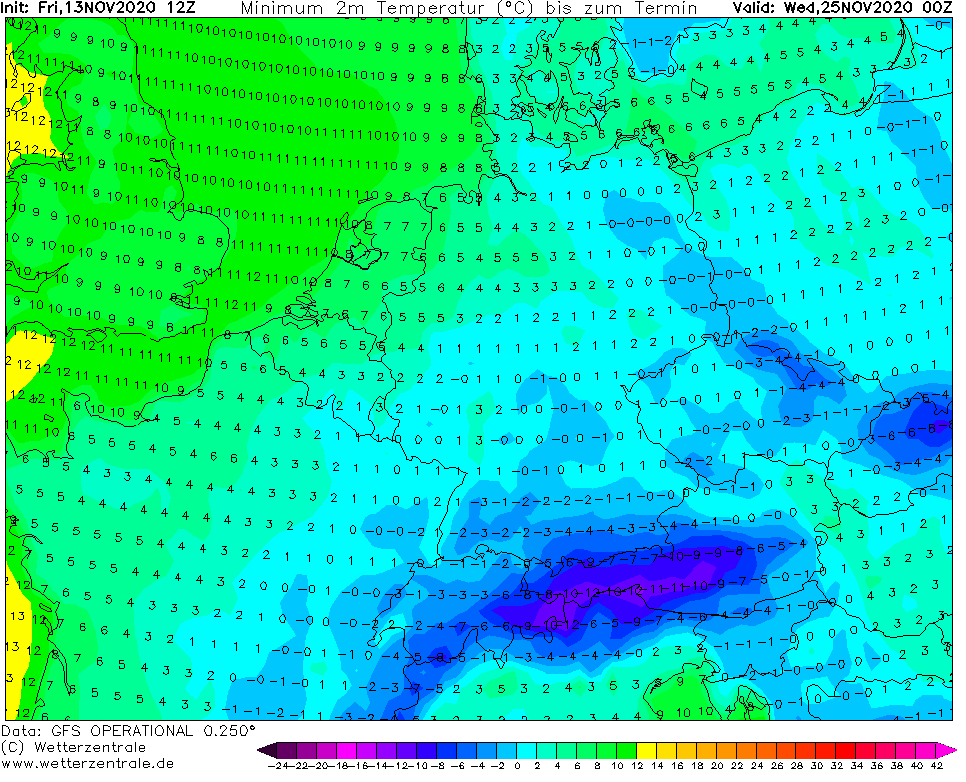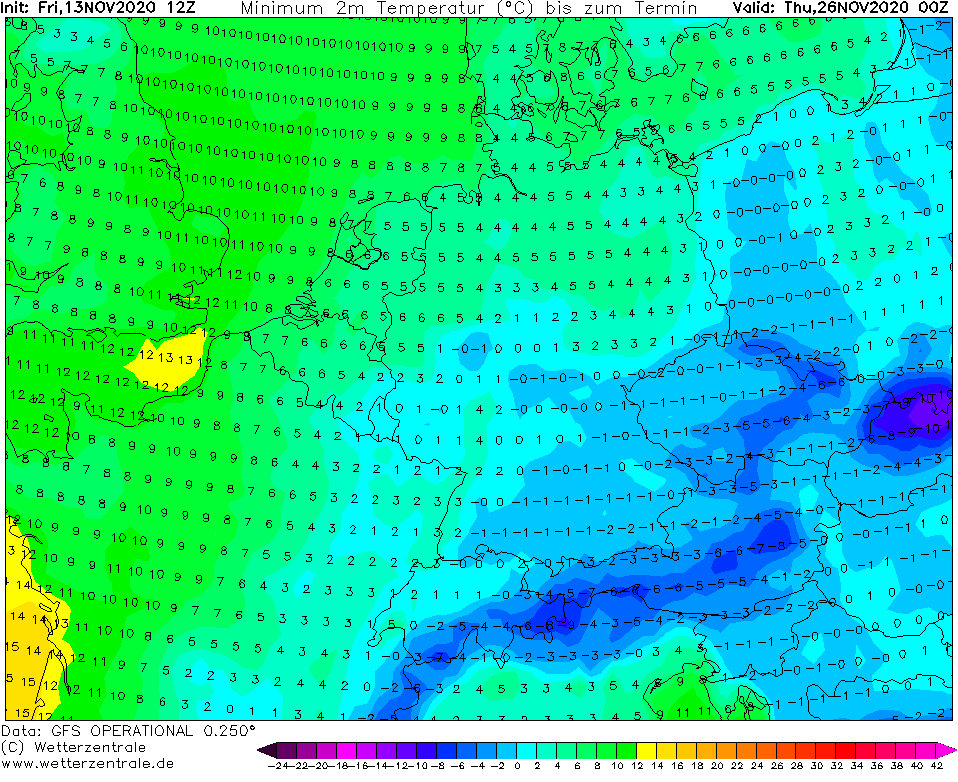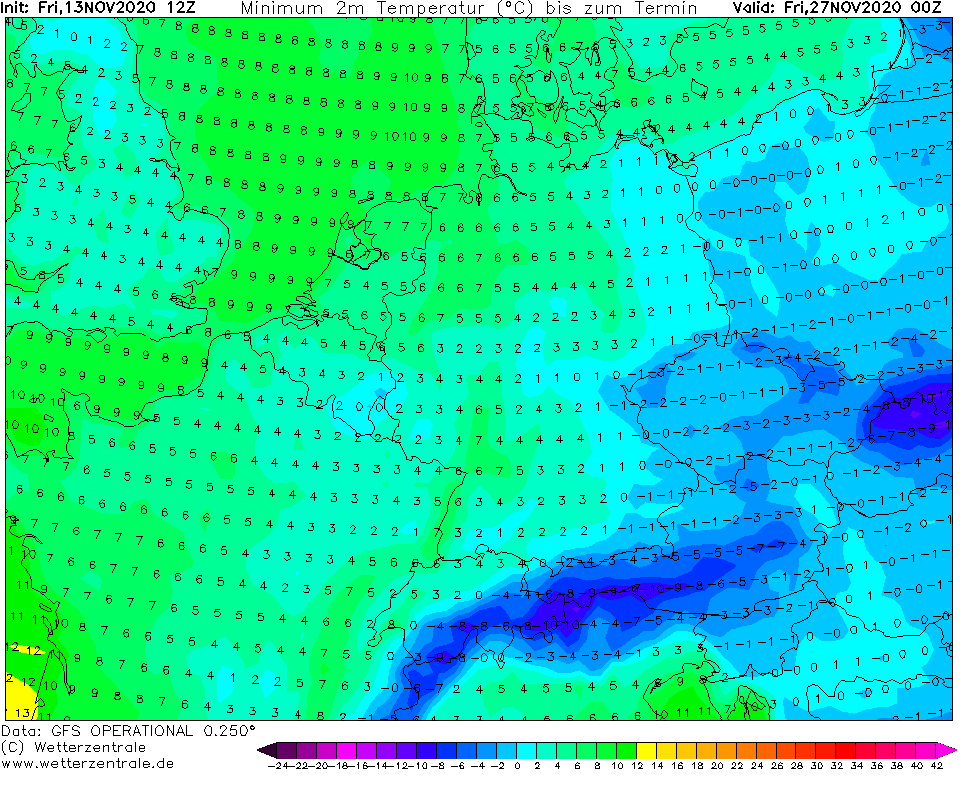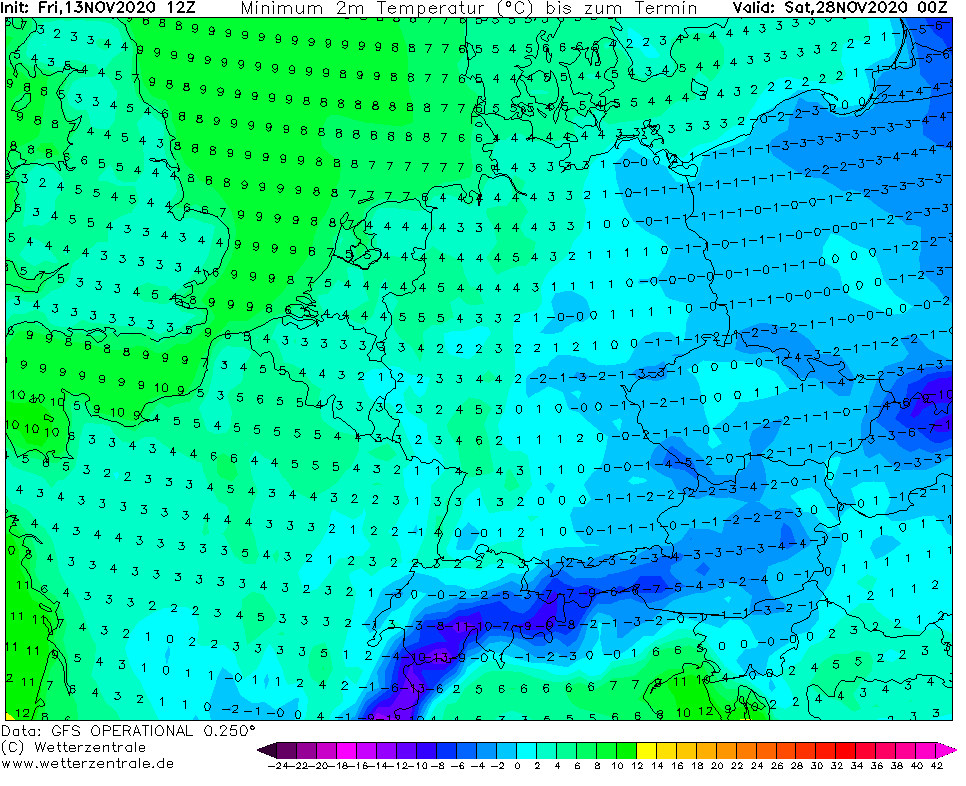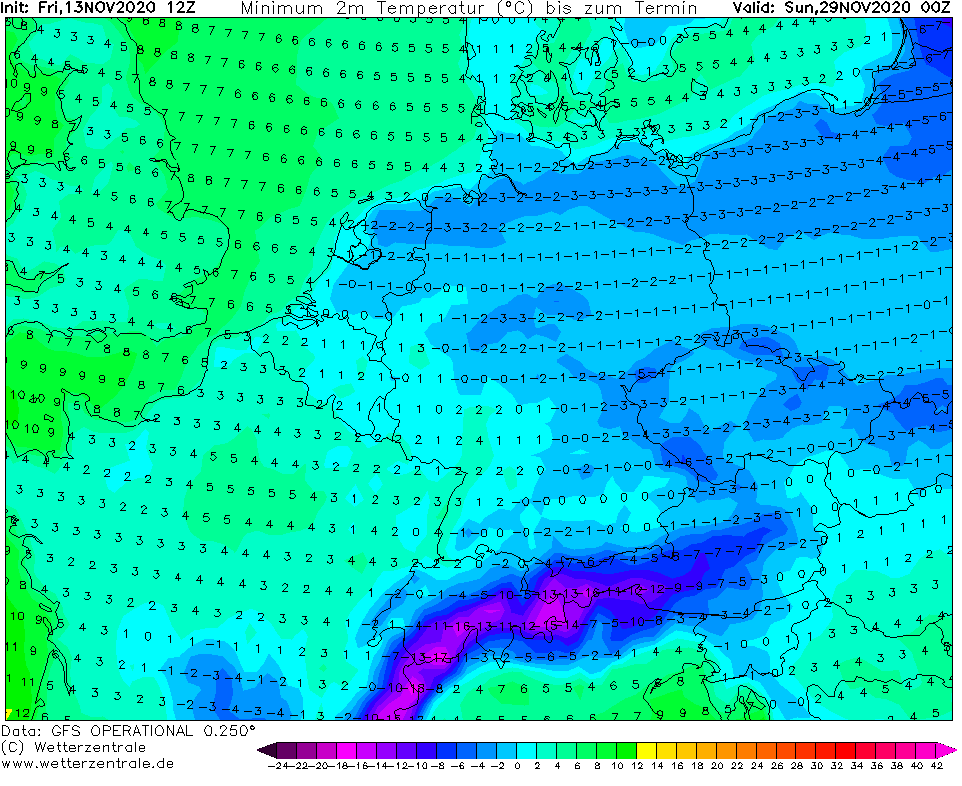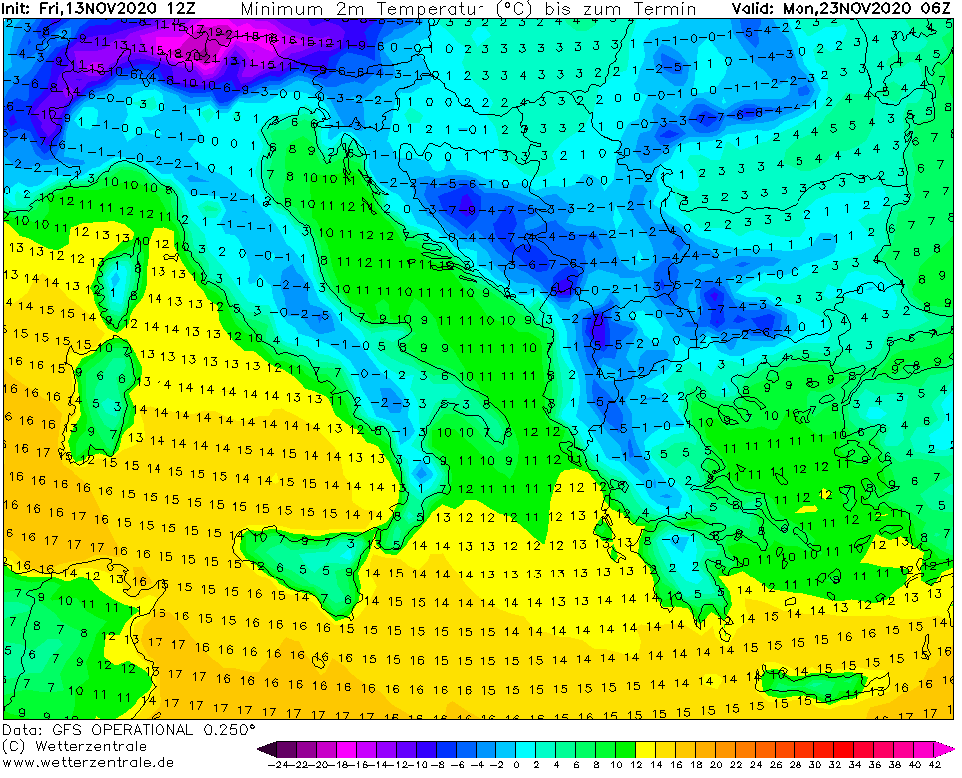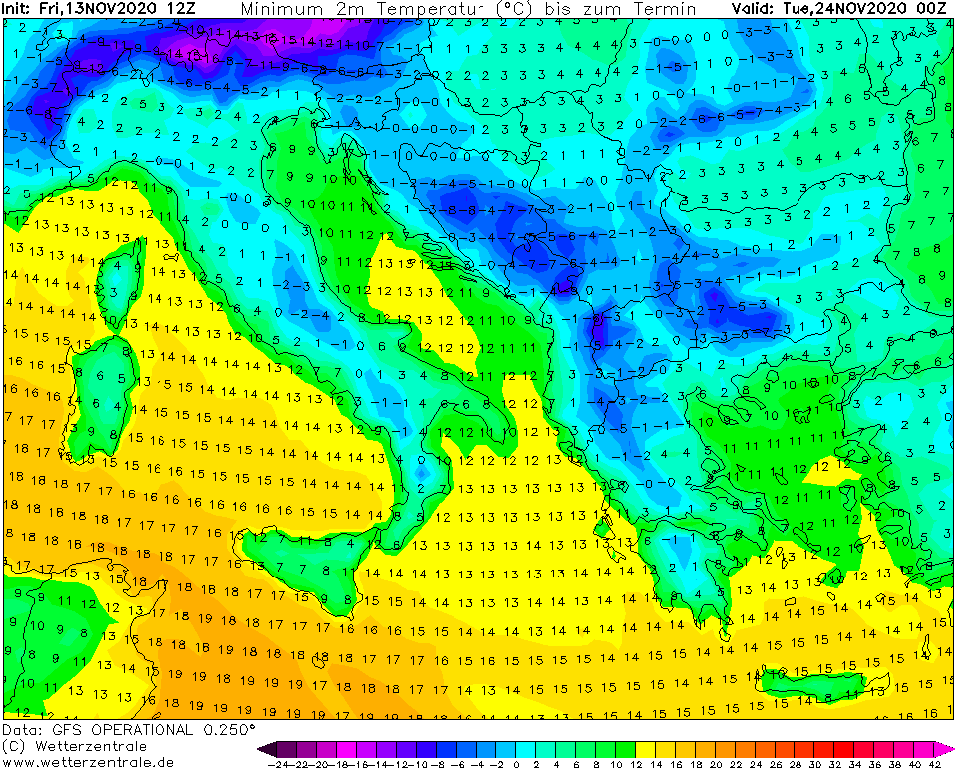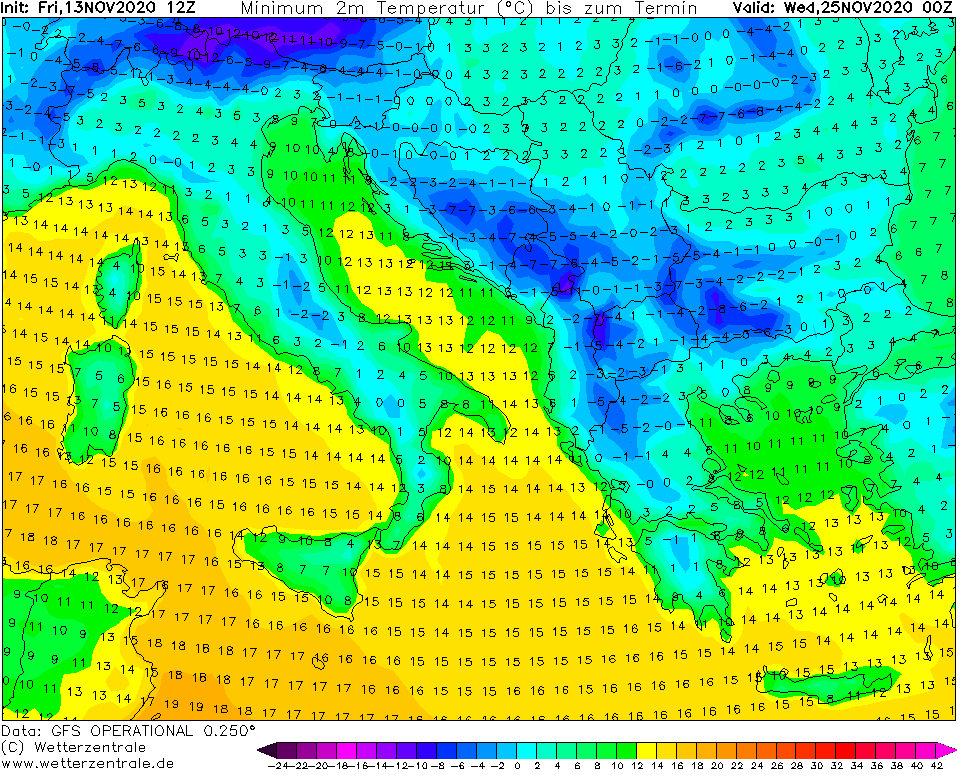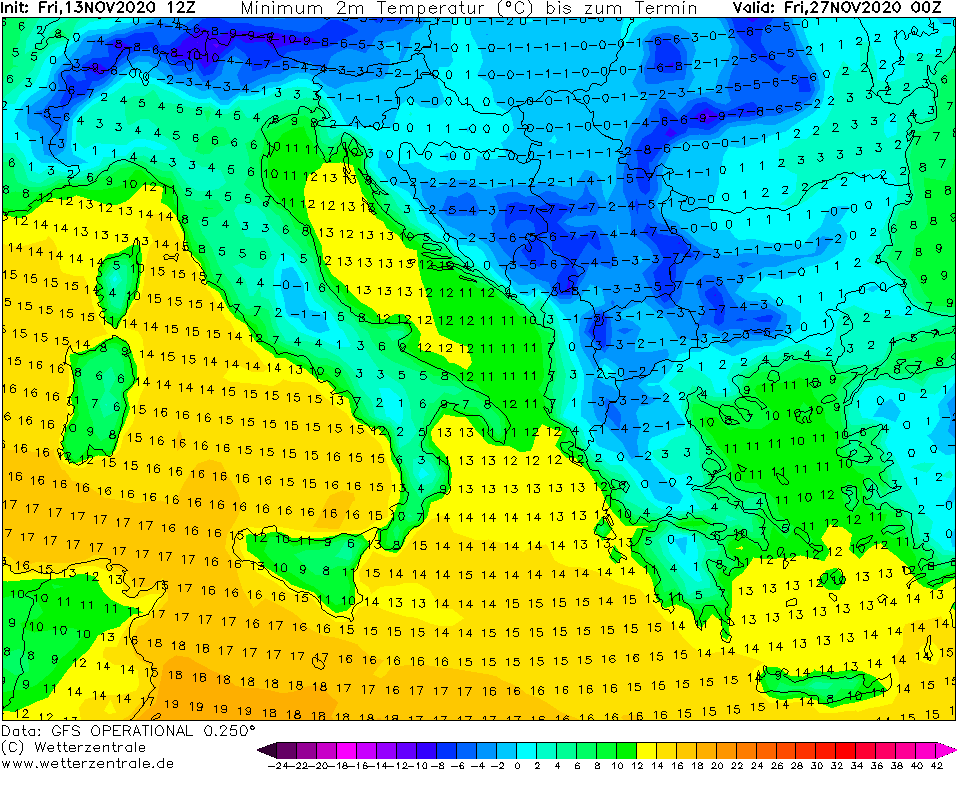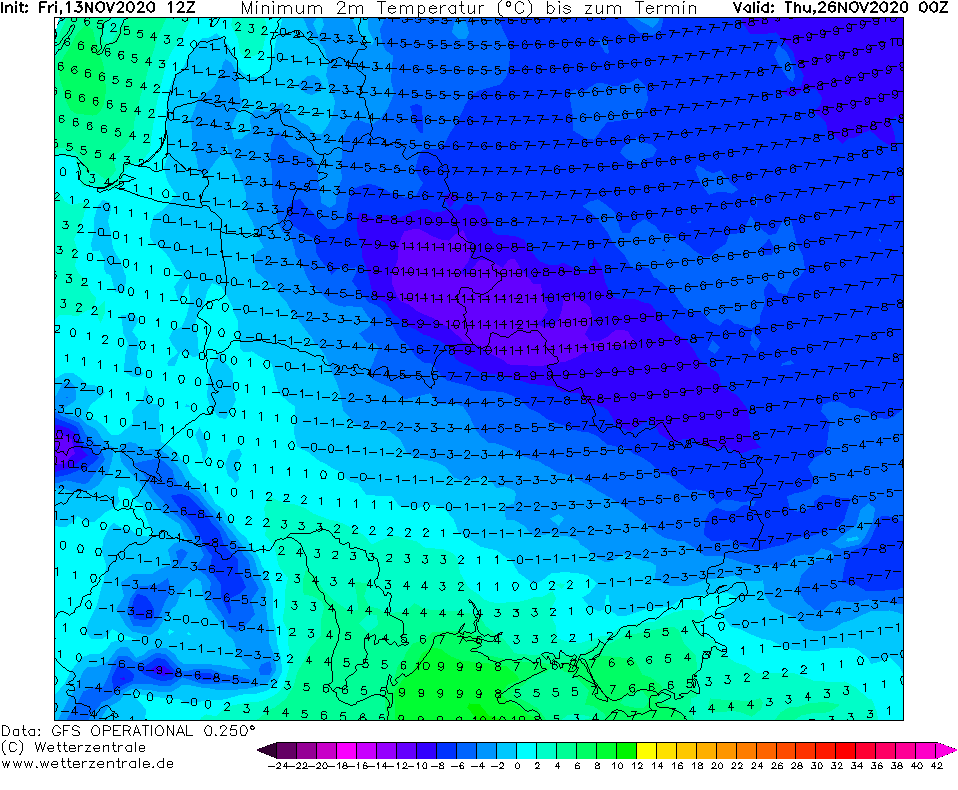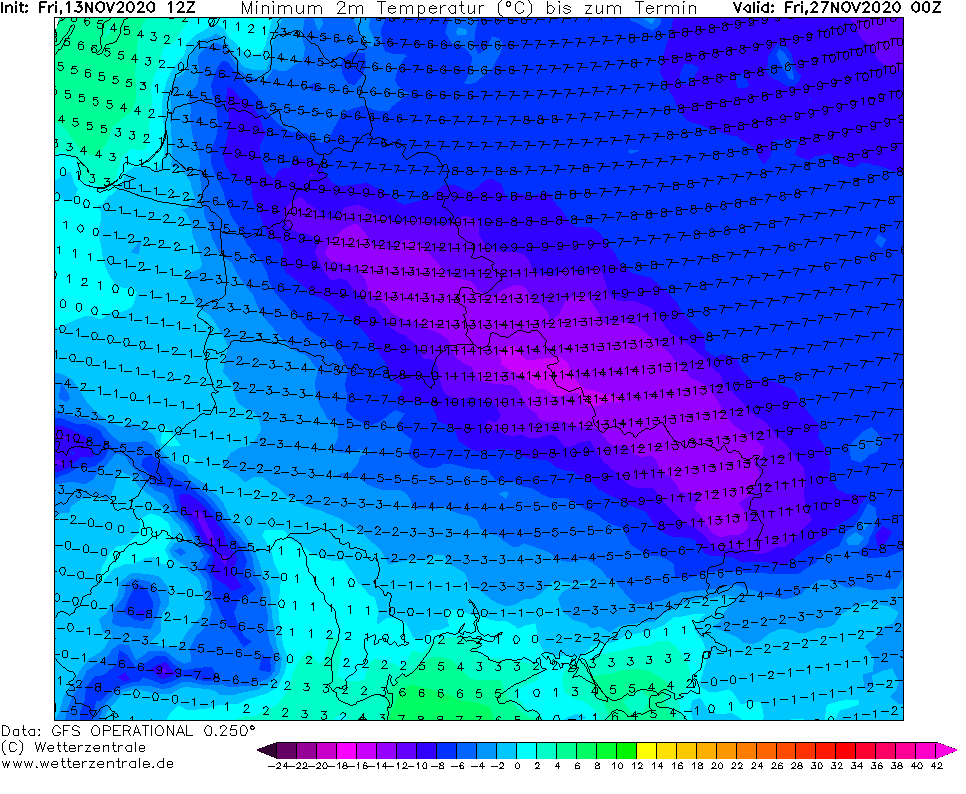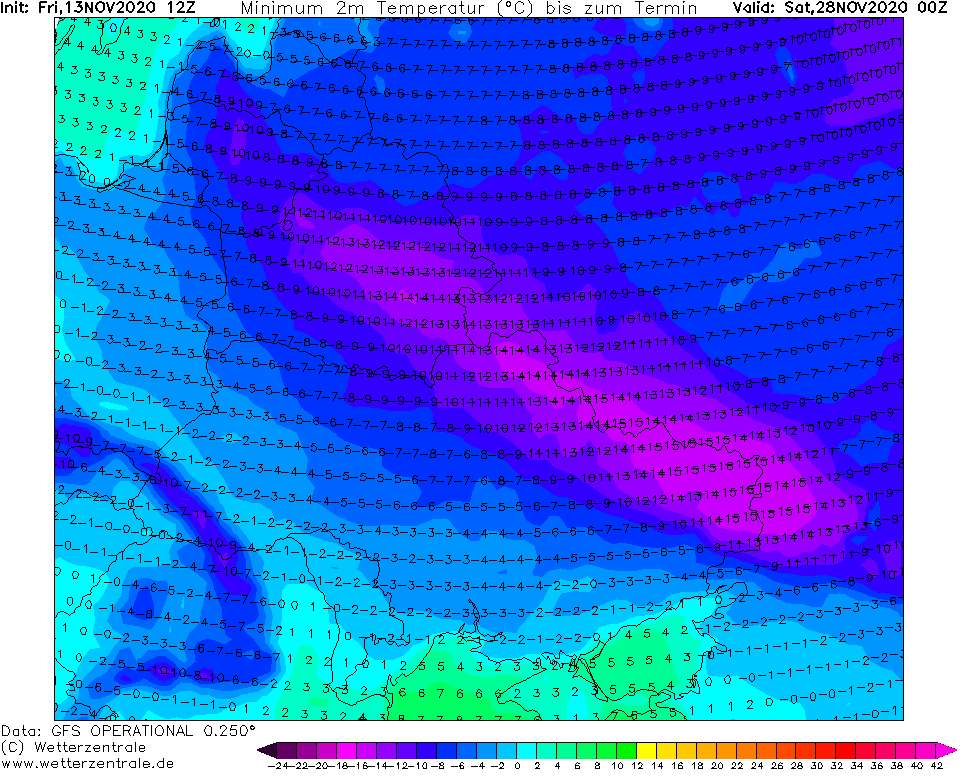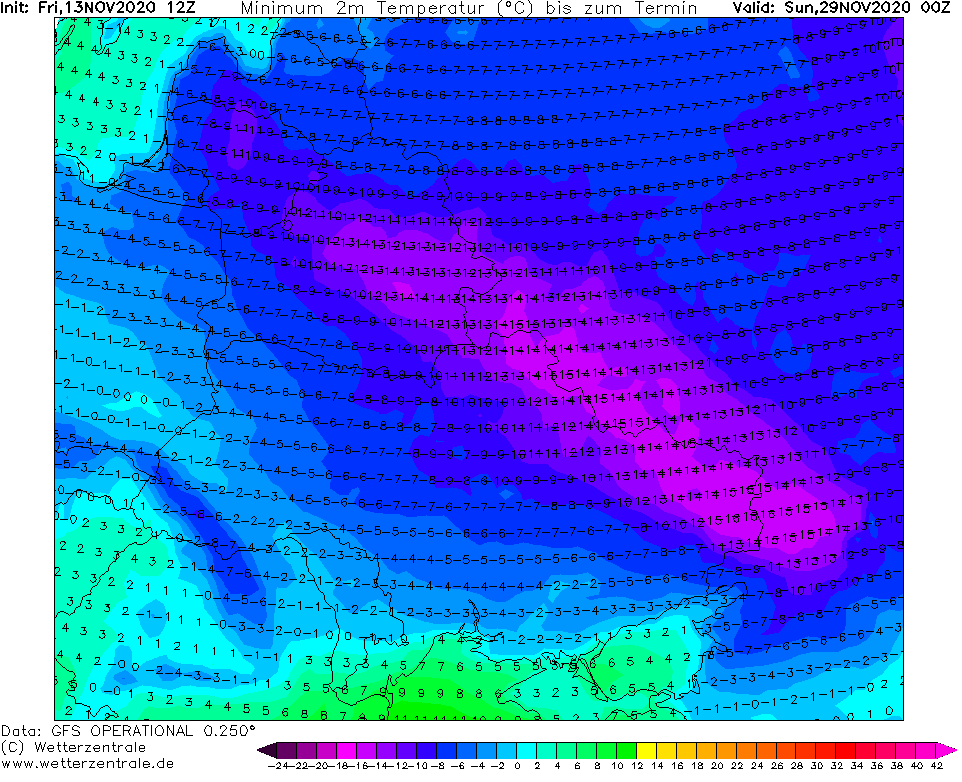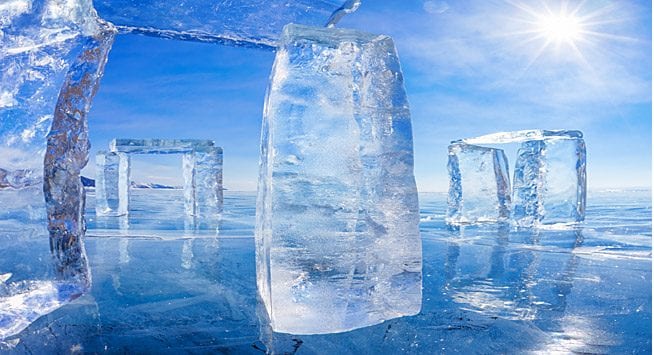 Read more:
(Visited 33 times, 1 visits today)