Ex-hurricane Laura such a tropical storm, later tropical depression and the last its remnants is bringing stormy and humid weather across Midwest, Mid-Atlantic and southern Northeast.
After a hurricane, hot and humid air floods southern US too, with expected severe storms. Storm activity is currently very strong above all eastern-half of US and on the West, isolated T-storms are observed.
After ex-hurricane Laura comes above Atlantic during next hours, it catch second breathe and regenerates to a tropical storm again.
Then will be continuing across Atlantic right towards European coast! It brings severe winds and precipitation to southern Greenland and later, it hits northwestern Europe.
Forecast models are expecting, that to Ireland and UK Laura comes on Wednesday, with possible wind gusts above 100 km/h / almost 65 mph. Forecasted strength of the system and its track can be during the next days changed, but for now, it appears, that possible windstorm hit mainly Ireland, Scotland, Wales, eastern coast of England, and even more Faroe Islands, Shetland Islands or maybe Iceland.
Maybe more significant such as expected wind is, that next possible windstorm brings the next Arctic air masses to parts Europe. It is possible, that cold weather hits mainly British Isles, Scandinavia, Northern Sea and Baltic Sea regions shortly after arrival of the system (more northern of stormtrack).
Everything is going in correspondence with our forecast for Autumn 2020 /https://mkweather.com/2020/08/22/europe-autumn-2020-forecast-mkweather-accuweather-maps-and-analysis//, so far. It needs to hope that strong hurricane season 2020 won´t cause even bigger damages and lives losts during peak of season in North America and Europe in September or October.
Infographics: Expected storm track of ex-hurricane Laura during the next 5 days (tropicaltidbits.com) and expected wind gusts over Euro-Atlantic area from Monday to Thursday (wxcharts.com)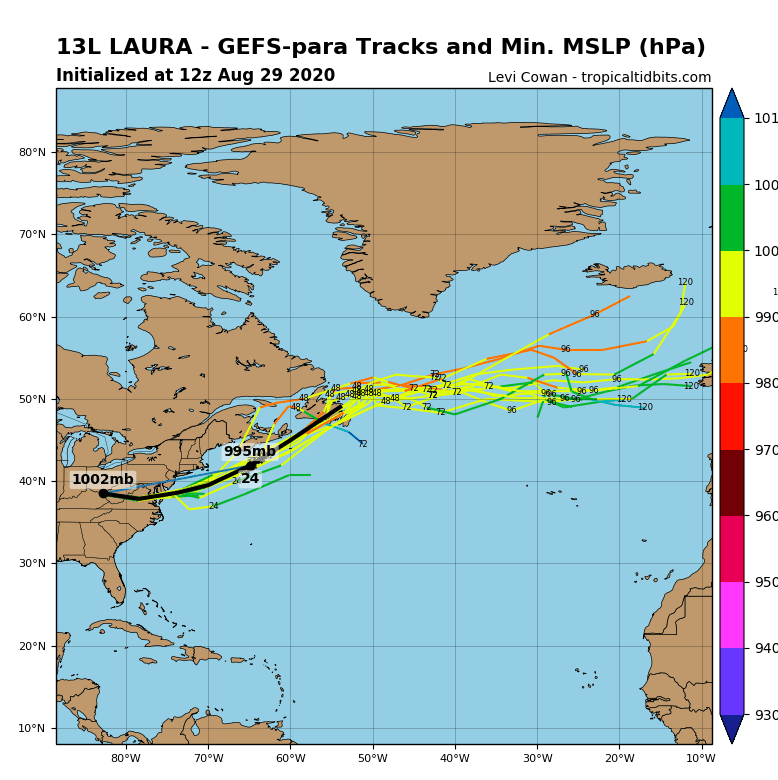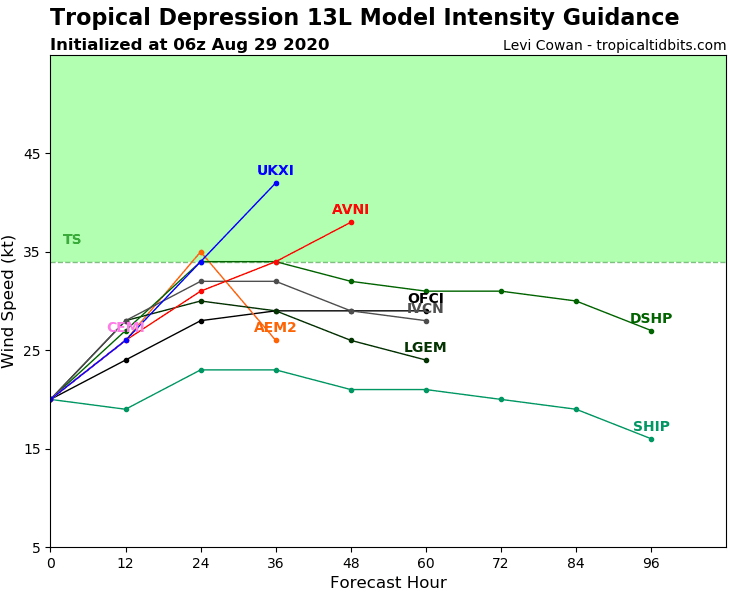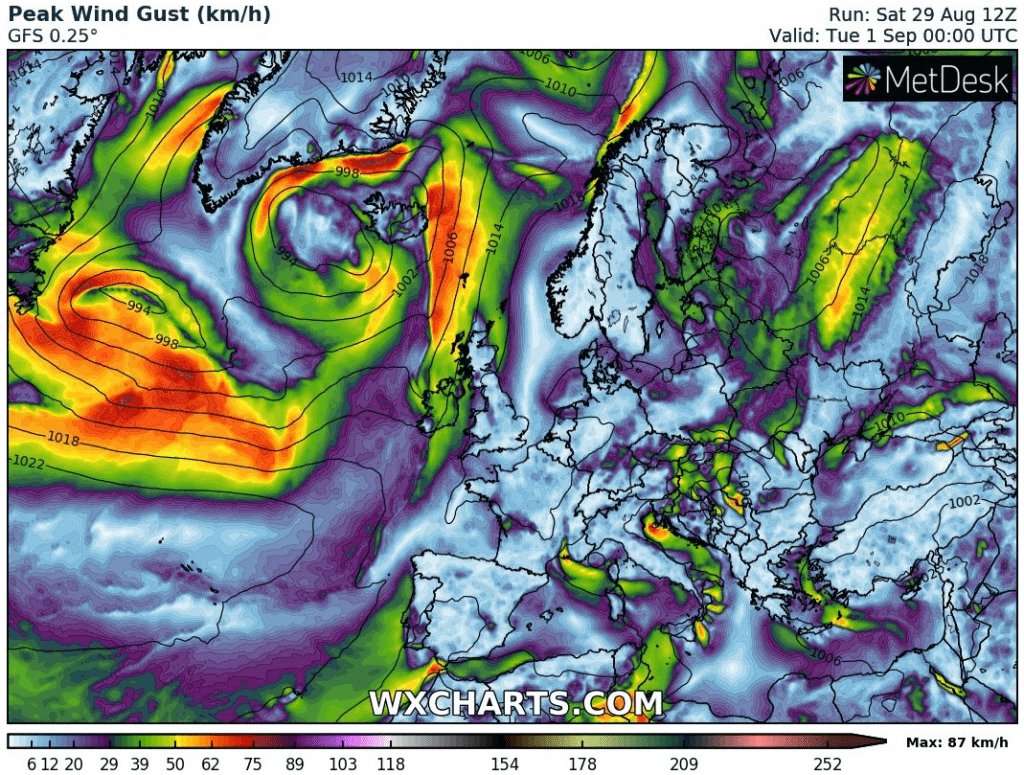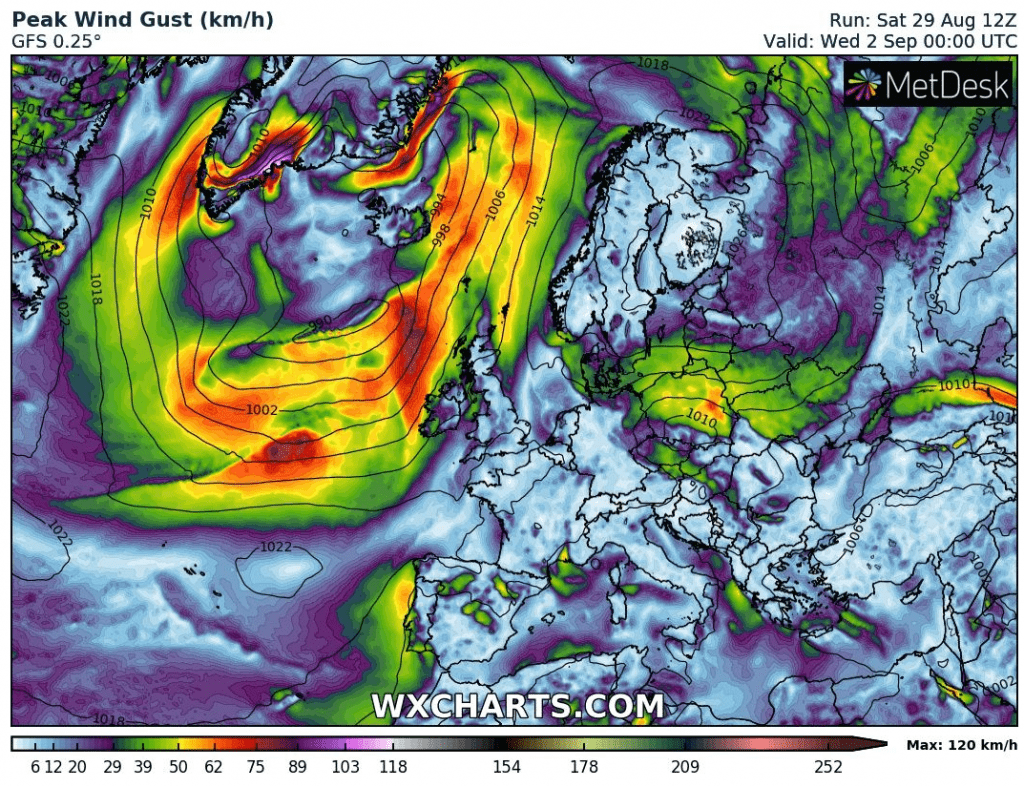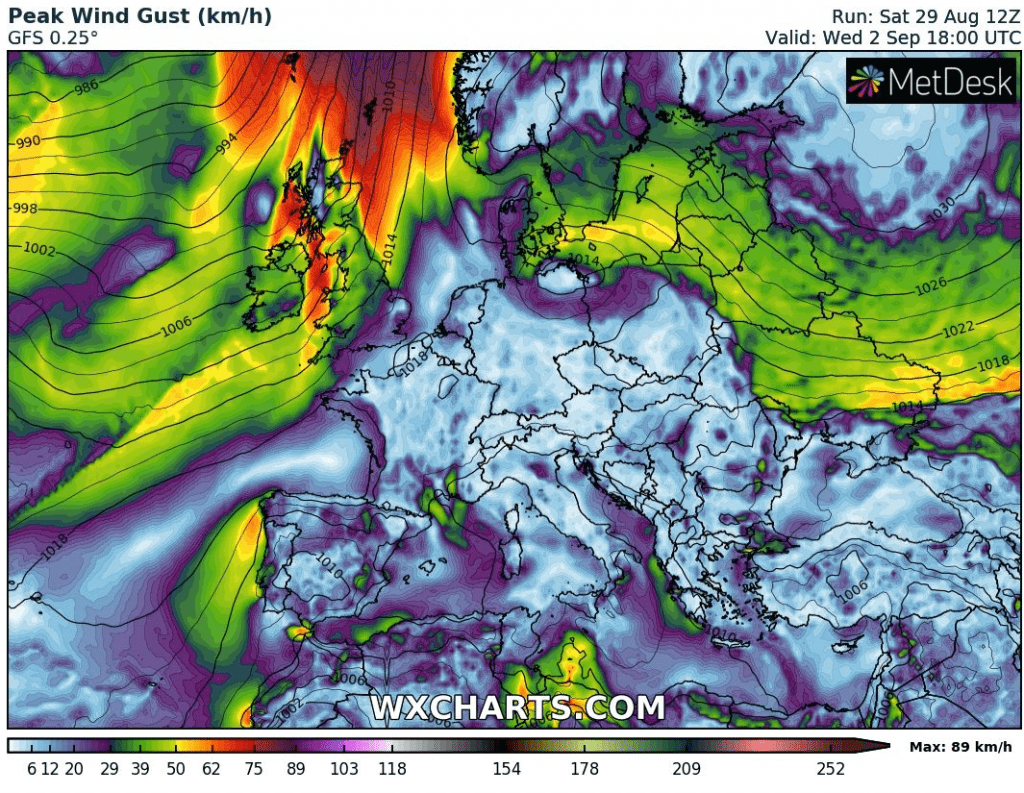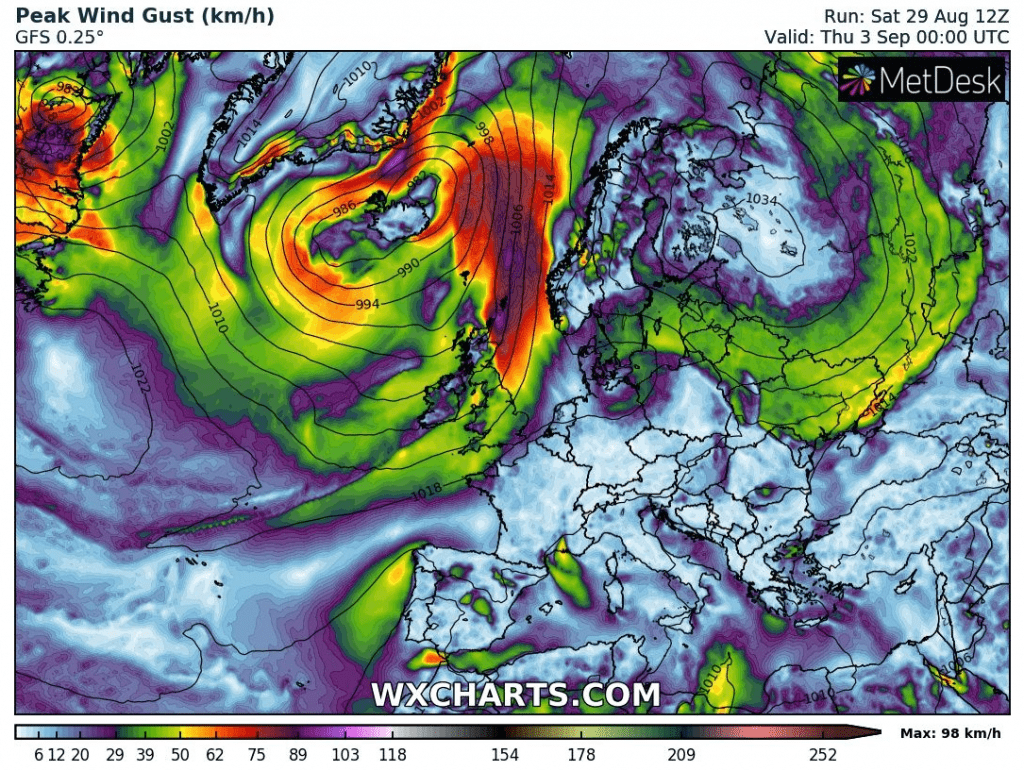 (Visited 107 times, 1 visits today)