After longer pause during current coldwave over eastern half of US, tropical activity over Atlantic according to recent materials will send over US during the next period 2 next potential hurricanes!
First, potential tropical storm and hurricane Laura, will be moving above Carribean sea an Gulf of Mexico to the W-NW-N over Mid-US on parabolic stormtrack and hit Gulf coast around Sunday – Monday 23.-24. August 2020 as tropical storm or hurricane Category 1 or 2.
Second, potential tropical storm and hurricane Marco, will be stronger, and will be moving above Florida, East coast or Northeast, respectively, during the next period according to current forecasts. As a tropical storm or a hurricane Category 1,2 or even 3 will hit Florida on Monday, 24. August 2020 and will continue after traditional track.
97L/ TC or possibly hurricane Laura:
The first system, dubbed Invest 97L, is tracking currently through the eastern Caribbean Sea. Its fast movement should prevent tropical development in the near-term future.
This system will be watched a bit more closely once it reaches the western Caribbean during the second half of this week. A slower movement and more favorable upper-level winds might give it a chance to slowly organize into a tropical depression by that time.
Laura brings heavy rainfal to Yucatan, Mexico during this week and will be continue northward, over US.
98 L / TC or hurricane Marco:
This system has been given a high chance to form into a tropical depression or storm during the next couple of days. The second tropical wave is still over the eastern Atlantic and is forecast to interact with another disturbance.
Rainfall and gusty winds from this system could reach parts of the eastern Caribbean, including Puerto Rico and the Virgin Islands, by Friday or this weekend.
This system eventually will impact Florida and East Coast until sometime next week.
According Accuweather, stormy weather during current week above Southeast of US can be predictor a tropical storms or hurricanes over area: "As a southward dip in the jet stream directs Gulf of Mexico moisture northward across the Southeastern states from Thursday to Sunday, spotty downpours will tend to become more widespread and repeat in nature.".
Documentation of next potential hurricanes from Tropicaltidbits.com, Accuweather.com and Weathernation.tv: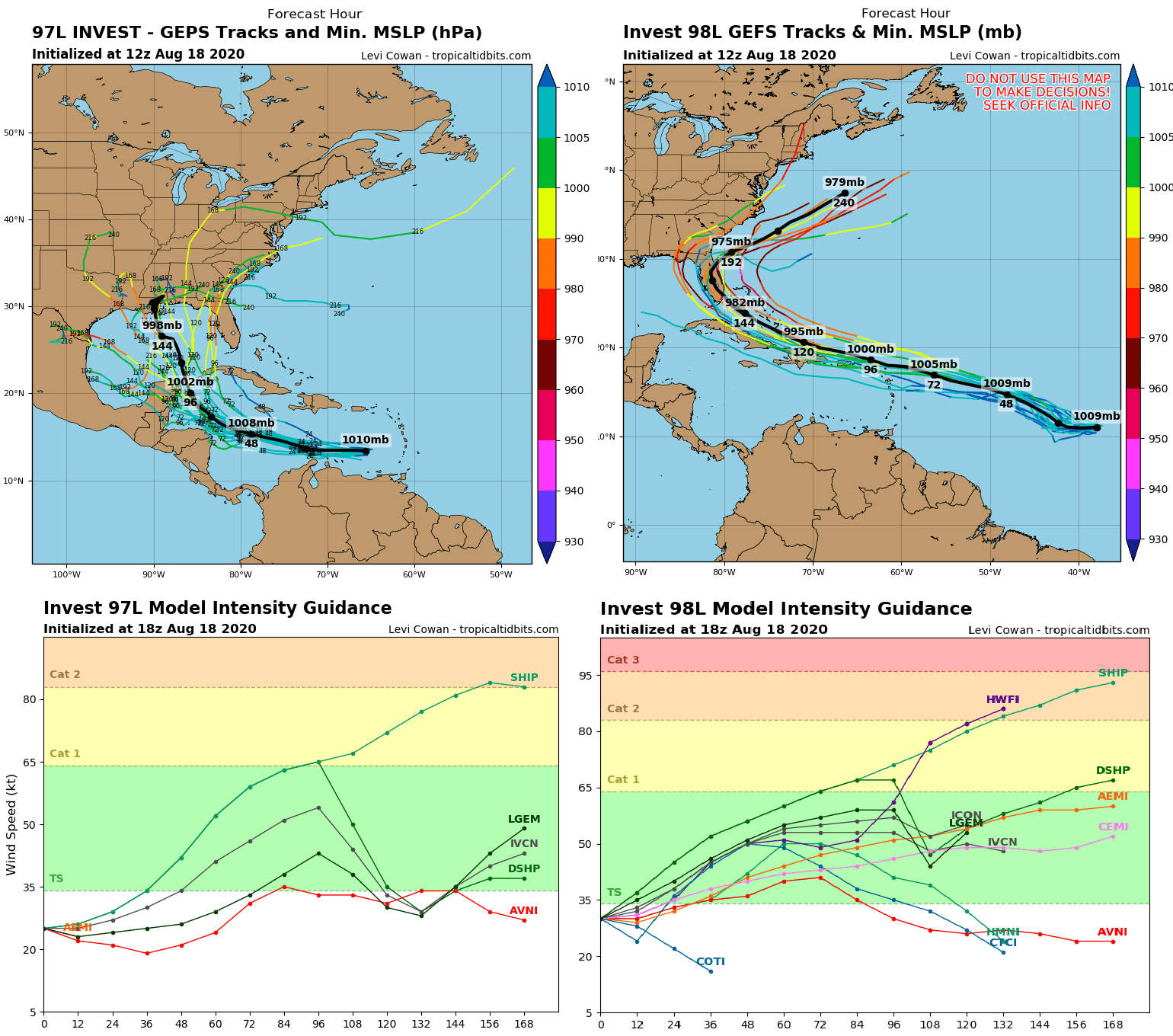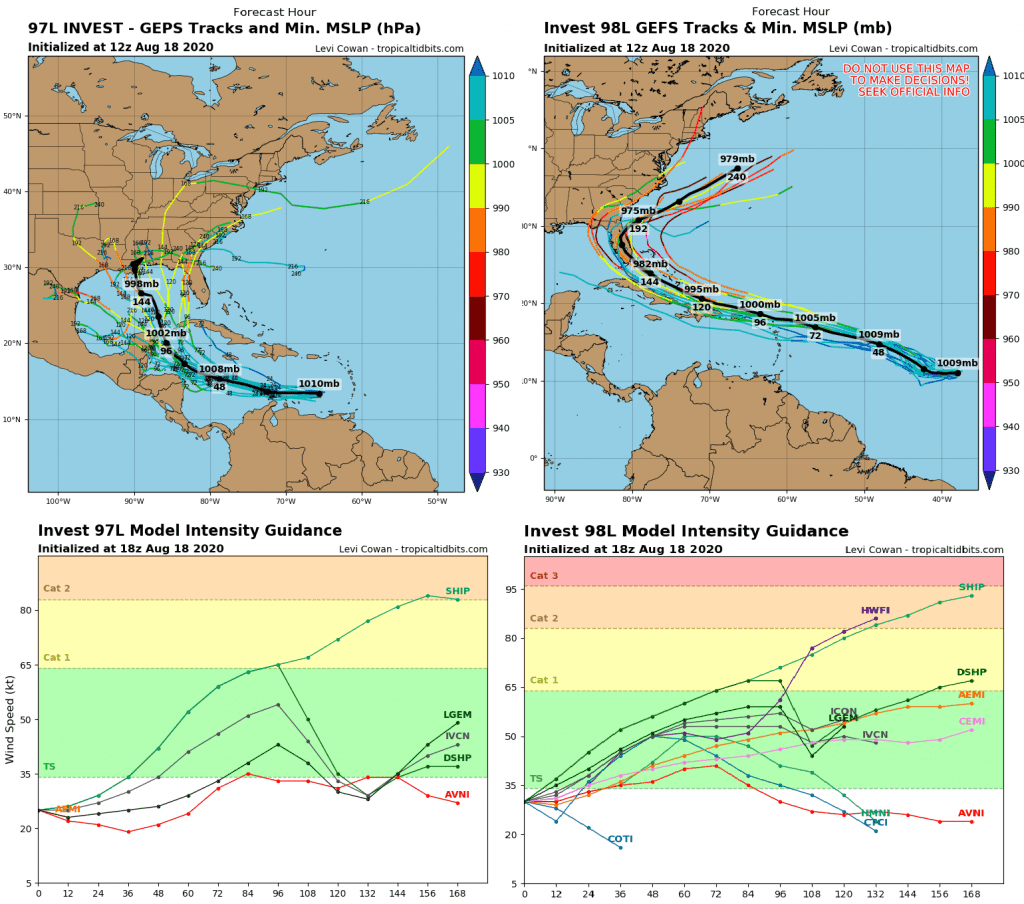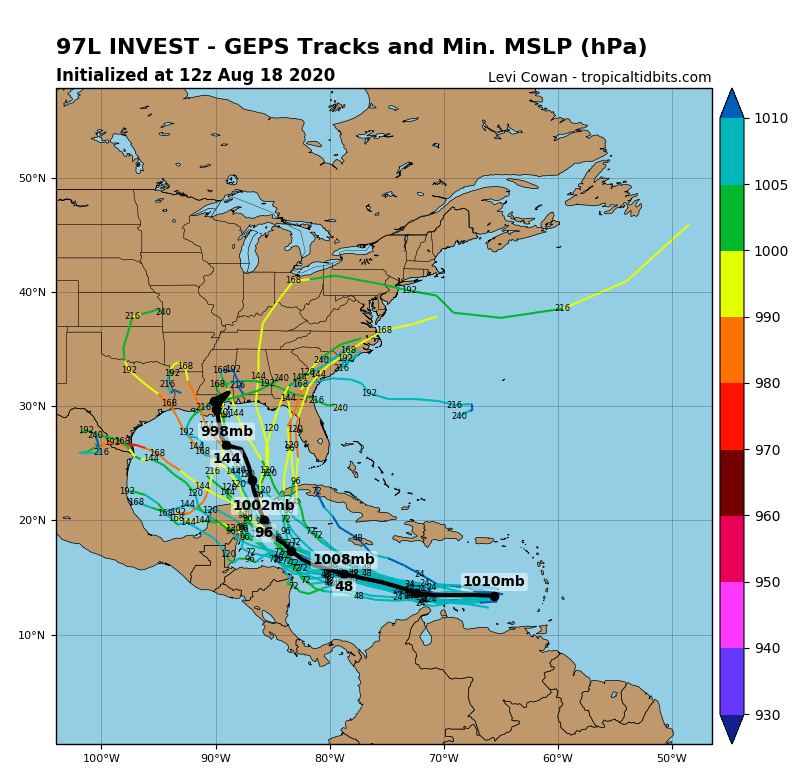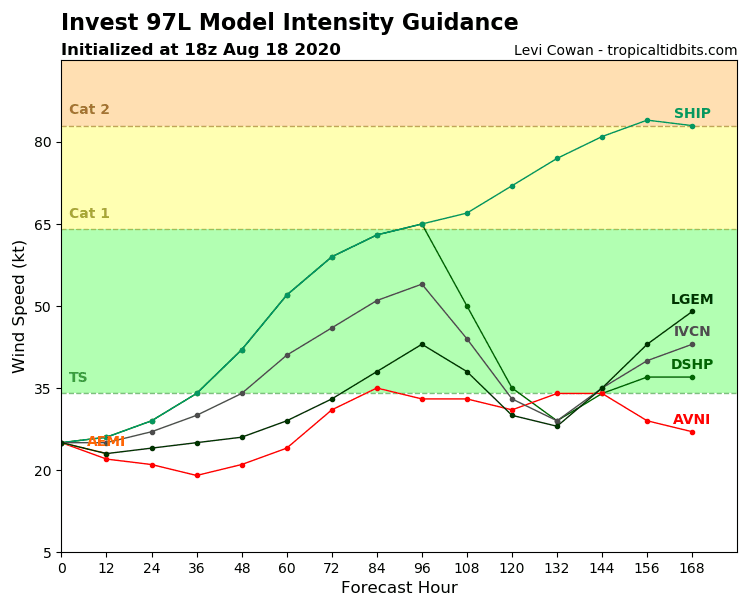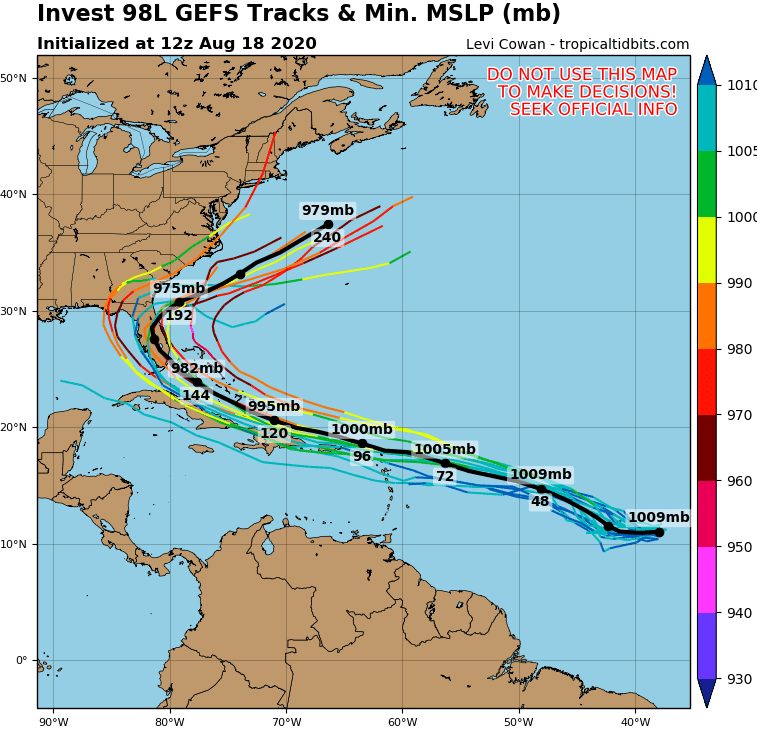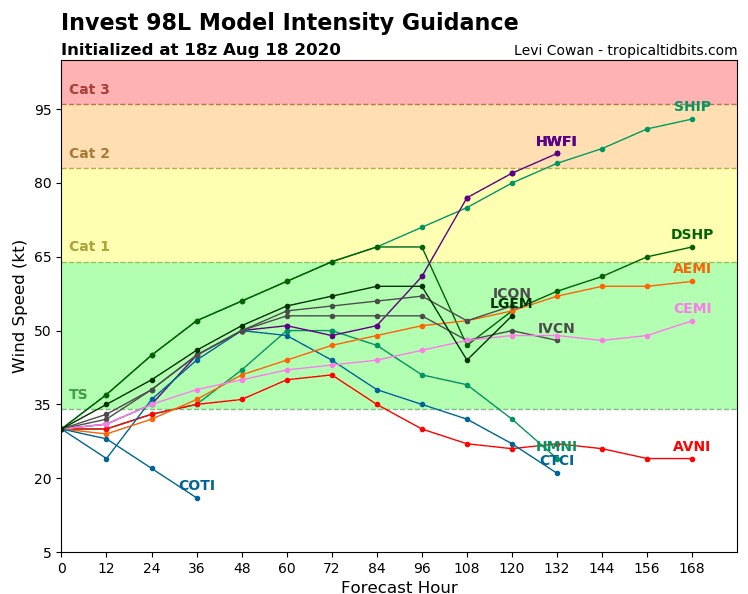 Sources:
https://www.accuweather.com/en/hurricane/atlantic-may-soon-generate-two-more-tropical-storms/796783
https://www.accuweather.com/en/severe-weather/southern-downpours-may-precede-arrival-of-one-or-more-tropical-systems/796895
https://www.tropicaltidbits.com/storminfo/
https://weather.com/storms/hurricane/news/2020-08-16-atlantic-hurricane-season-what-to-watch-late-august?cm_ven=hp-slot-1
Read more:
(Visited 71 times, 1 visits today)