In 2021, spring will come earlier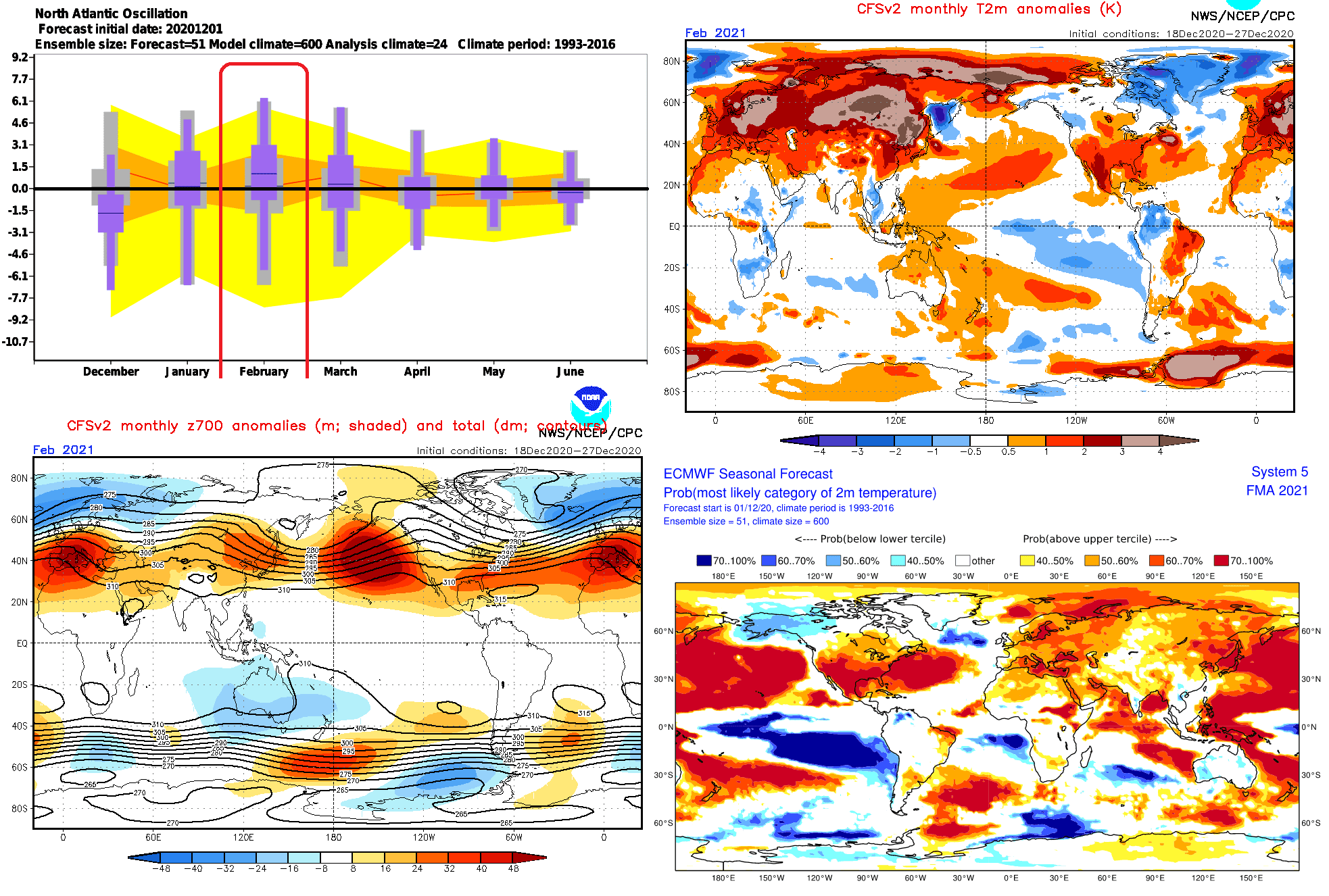 Already in 3 Mkweather winter outlooks from July, September and November 2020 /WINTER FORECAST JULY 2020; WINTER FORECAST SEPTEMBER 2020; WINTER FORECAST NOVEMBER 2020/, we have noticed, that first half of Winter 2020/21 should be quite different such its second half.
This forecast was firstly derived from CFSv2 outputs and main circulation parameters, then from ECMWF and mainly Arctic Oscillation and North Atlantic Oscillation forecasts for Winter 2020/2021, which agreed on one – while the first half of Winter 2020/21 will bring early coldwaves thanks to AO and NAO negative phases, during late January and February pattern will dramatically change into positive AO and NAO phase with early spring conditions across Northern Hemisphere, with exception – parts of Canada, where AO+ and NAO+ phases are often extremely cold and snowy.
Forecast of early arrival of Spring 2021 conditions already on February, in southern and western Europe maybe already in late January is still valid, least according to the latest December ECMWF and CFSv2 forecasts.
From the first half-year 2021, the highest NAO index (NAO+ phase) is in February 2021 forecasted, what will mean anomalously position of Azores high over Europe with predominant sunny weather pattern in continental Europe and Mediterranean, with morning frosts, but maximum temperatures in lowlands +10/+15°C, in late February up to +20°C in moderate climate zone and +15/+20°C, in late February up to +25°C in parts of Mediterranean.
However, during NAO+/AO+ phase, Icelandic cyclone is anomalously strong, and stormtrack is bringing warm, but very unfavorable weather in British Islands and Scandinavia, with heavy rains, in Scandinavia too snow, strong winds and windstorms and low comfort for outdoor activities. Although this is not fully early spring conditions such in lower latitudes, it will be very warm, too, without extreme frosts such in December and January 2020/2021 according to current forecasts.
Only one region which will profit from this circulation will be Canada – its generally known, that AO+/NAO+ phases are bringing extreme frosts to opposite coast of northern North Atlantic – thanks to deep Icelandic cyclone, on its back side, is here flowing extremely cold Arctic air, sometimes up to Great Lake region, Upper Midwest and Northern Plains.
If you consider outlined circulation patterns – peak of winter in the middle of winter (in January) /https://mkweather.com/2020/12/29/updated-ecmwf-6-week-forecast-for-the-world-absolute-peak-of-the-winter-2020-21-in-continental-europe-around-15-january-after-decline-of-naoi-below-2-aoi-below-4/; https://mkweather.com/2020/12/29/siberian-blocking-extreme-cold-air-in-norway-433c-finland-411c-only-week-after-all-time-december-scandinavian-record-18c/; https://mkweather.com/2020/12/28/oymyakon-lowest-temperature-since-2002-572c-in-monstrous-pressure-high-1076-hpa// and mentioned early spring in February for favorable scenario for your activities, you will be in this winter probably very happy.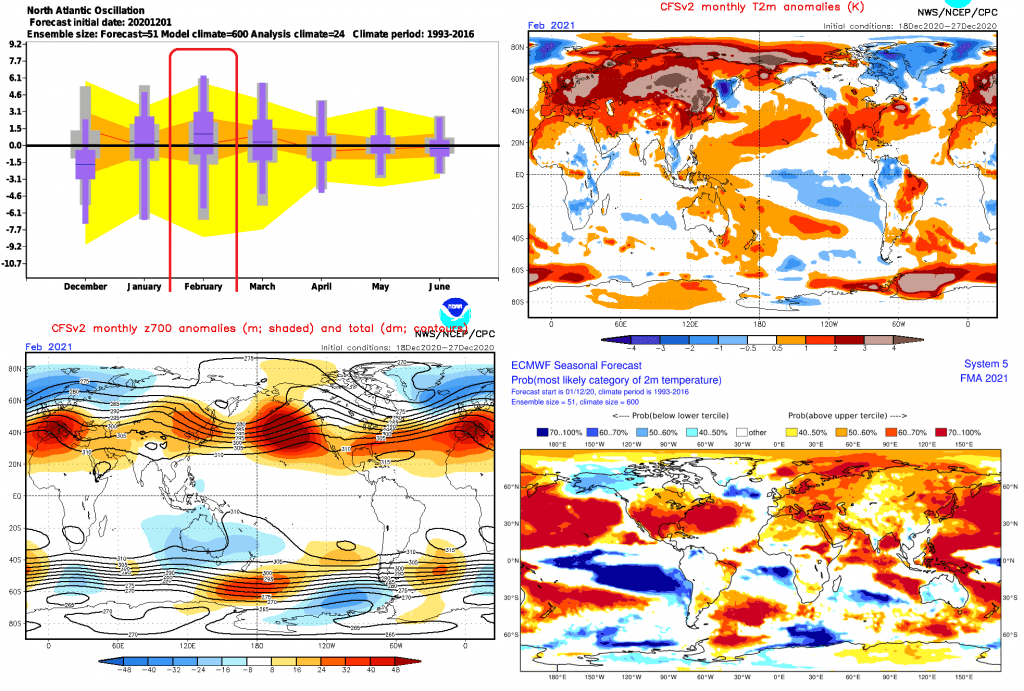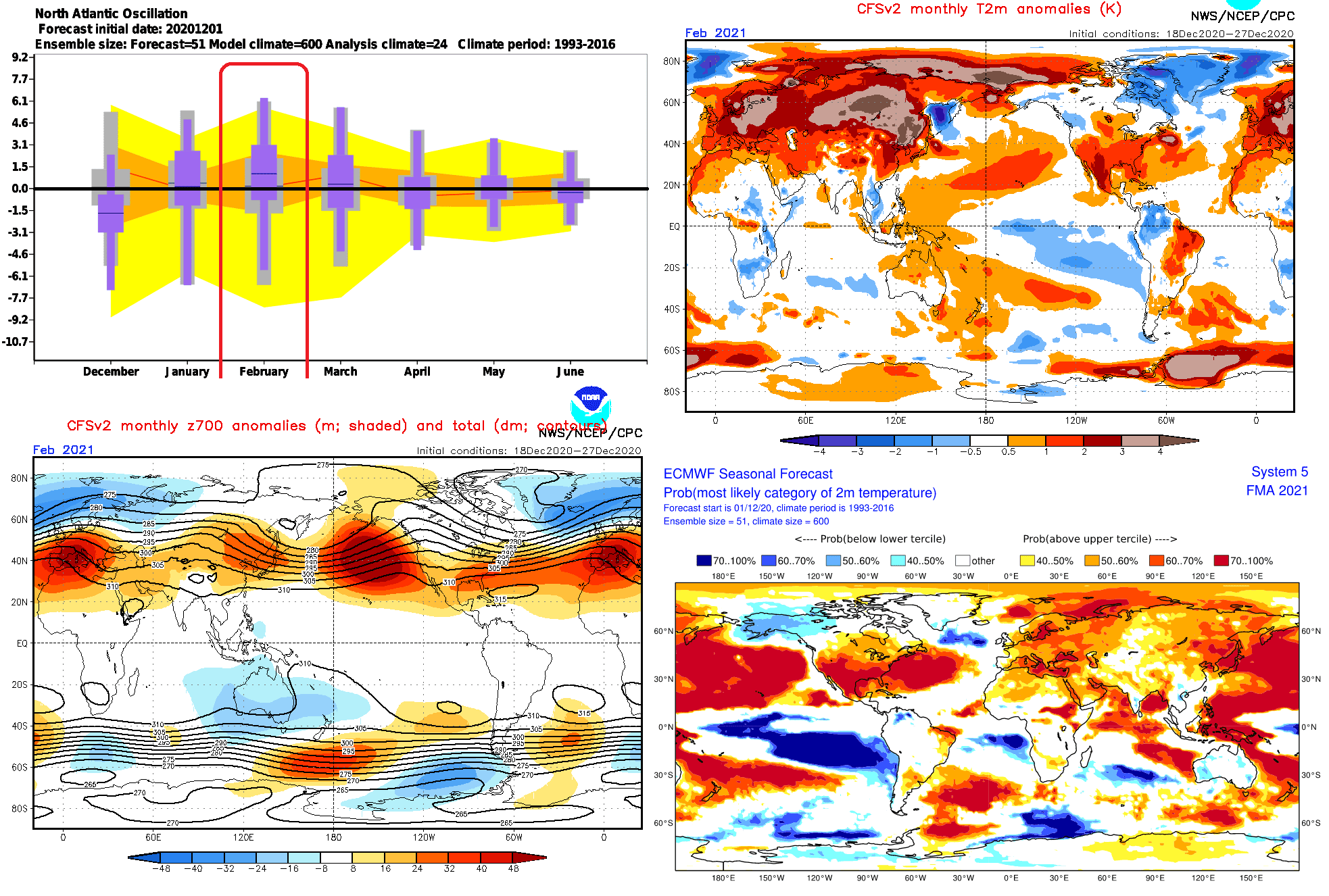 Infographics: Sources – https://www.cpc.ncep.noaa.gov/products/CFSv2/htmls/glbPrece3Mon.html; https://www.ecmwf.int/en/forecasts/charts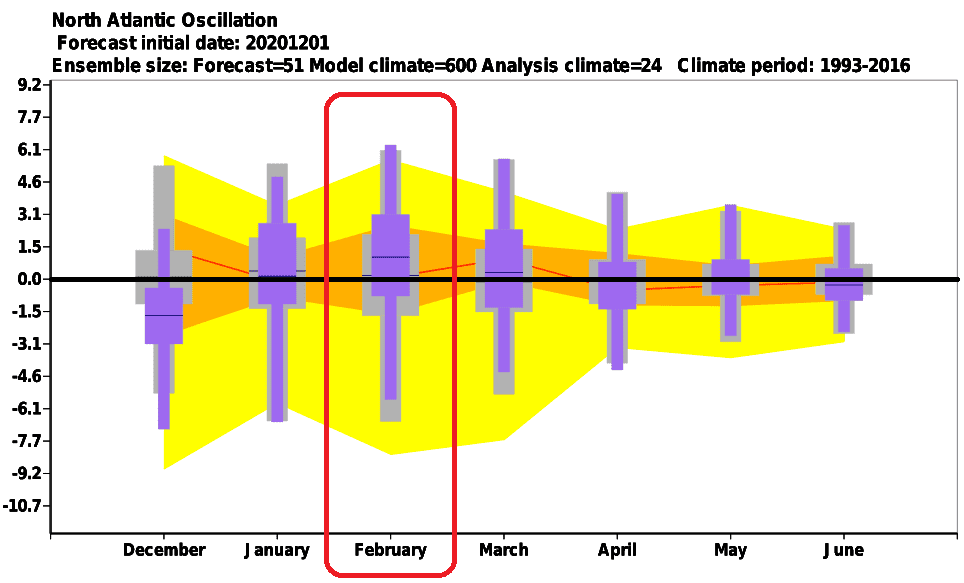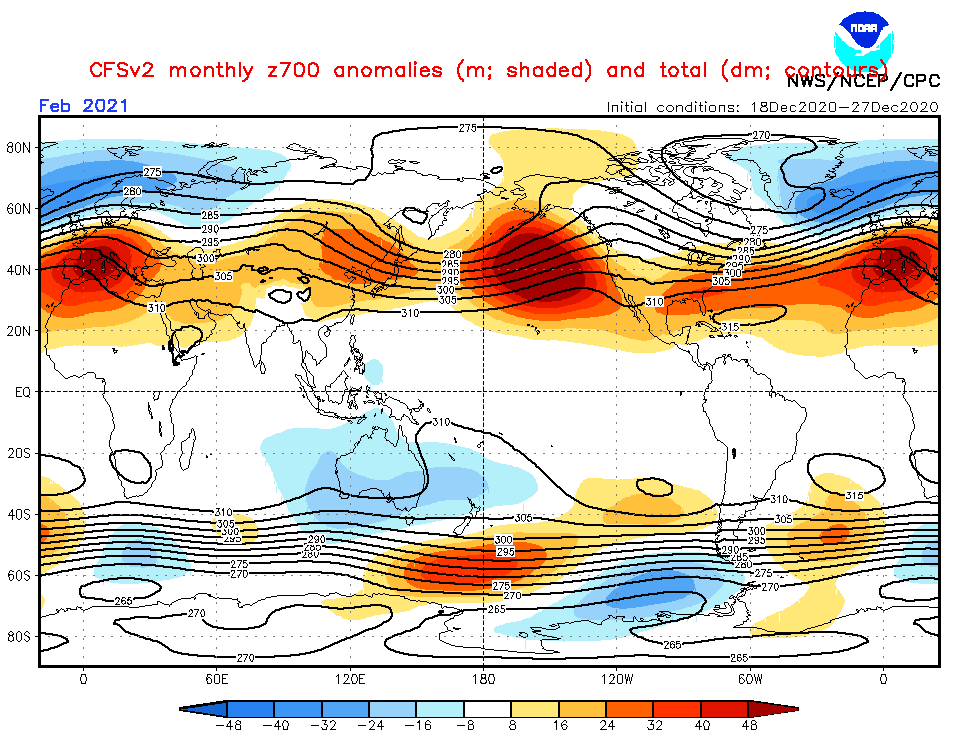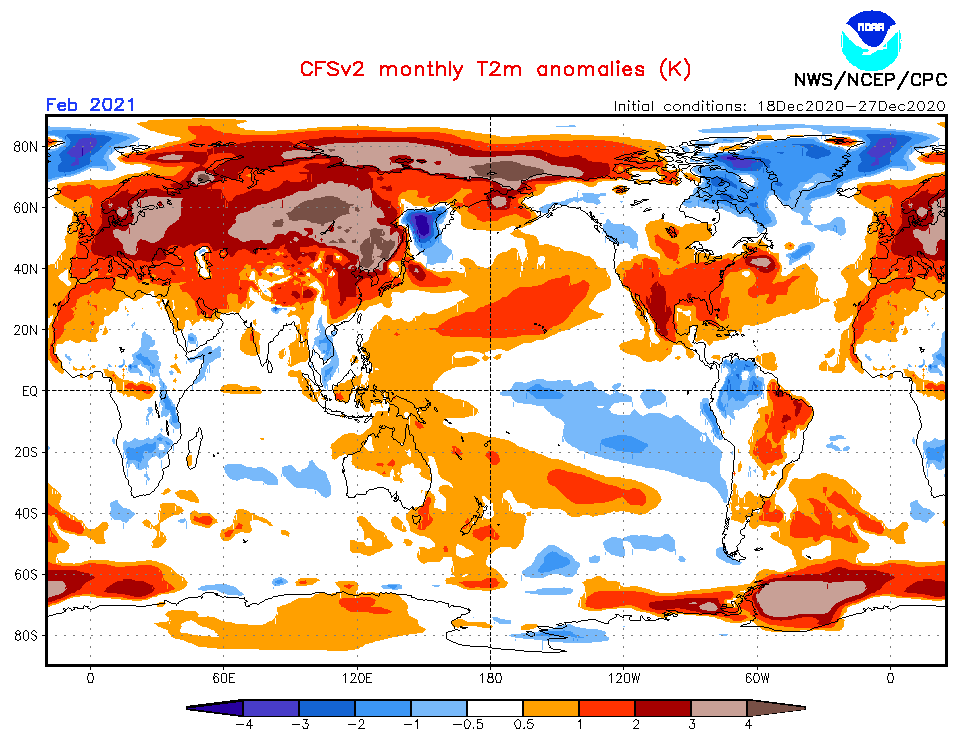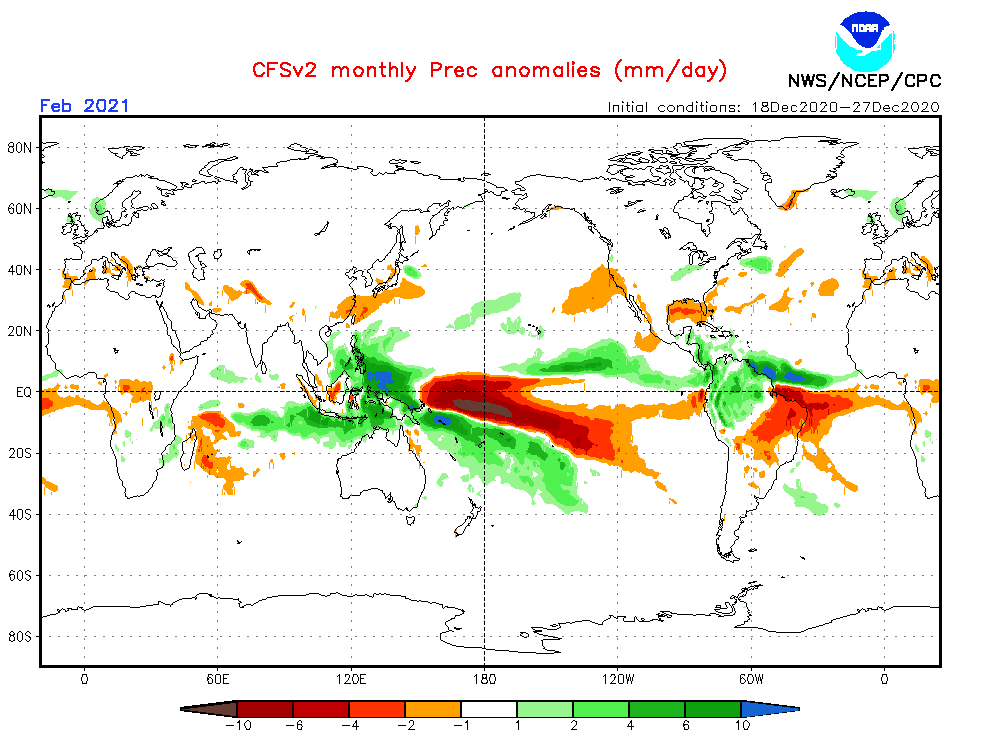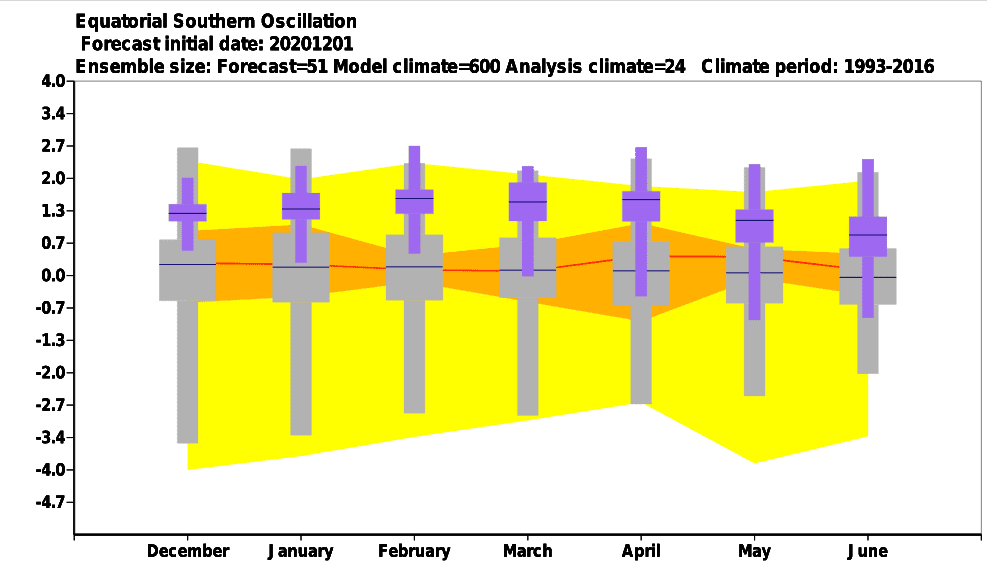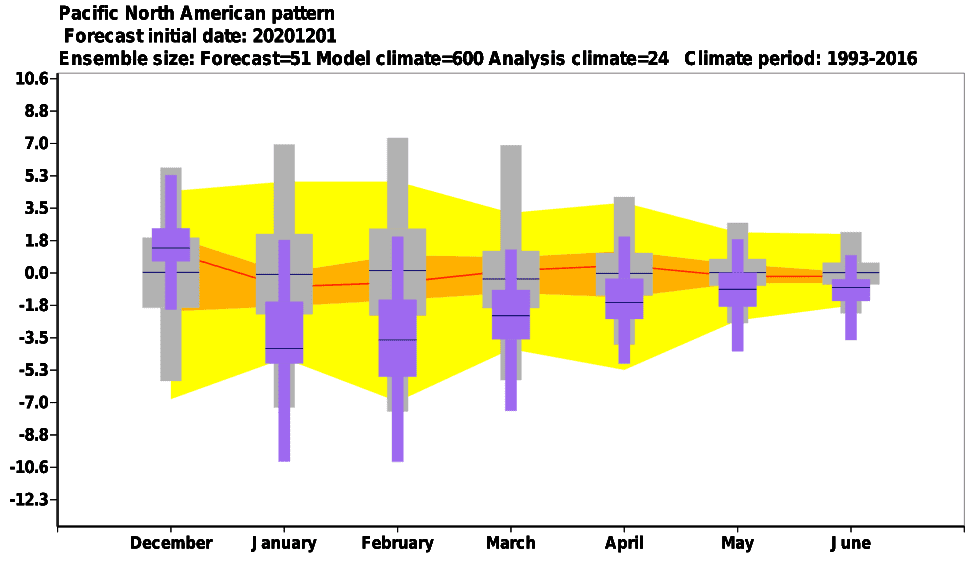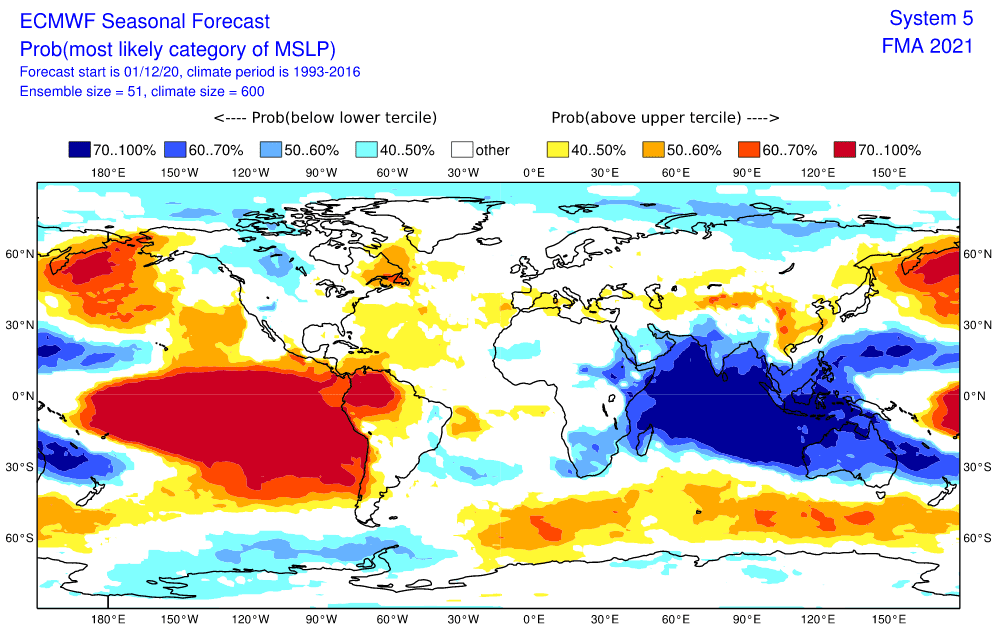 Read more: