Severe Weather Europe is writing about rare, unusual and historic moment for Trieste, northeastern Italy and neighboring parts of Slovenia /https://www.severe-weather.eu/global-weather/storm-tornado-trieste-italy-winter-mk//.
It´s a winter and region in the south of Central Europe hit supercell storm with giant tornado, which on its way continued along Slovenian coast accompanied by hailstorms.
Event was documented on Monday, 7. December, when across Italy was moving severe storm line with lighting, heavy rain or hails and strong winds.
At the same time, Alpine region was experiencing with extreme snowfall /https://mkweather.com/2020/12/08/historic-snowfall-in-alps-a-big-photogallery// – it haven´t fall only 4, but very rarely up to 8 meters of fresh snow according to estimates from 770 mm precipitation totals appeared in weather news.
Severe floods during rare synoptic situation hit parts of Italy /https://www.google.com/search?q=river&oq=river&aqs=chrome..69i57j46i67j0j46j69i60l4.3741j0j7&sourceid=chrome&ie=UTF-8/ and on Wednesday, 9. December, it will shift over Slovenia and Croatia, too.
From the Atlantic, next polar vortex-like robust cyclonic system is already prepared for Europe, which comes during next workweek, with next severe rain and snow in wide Alpine region.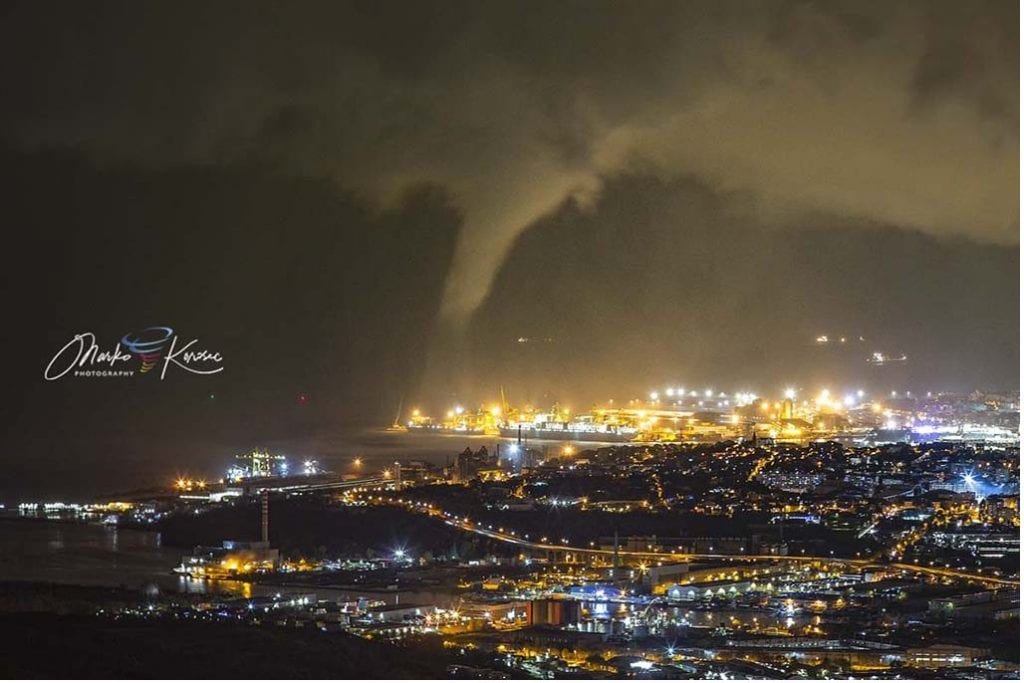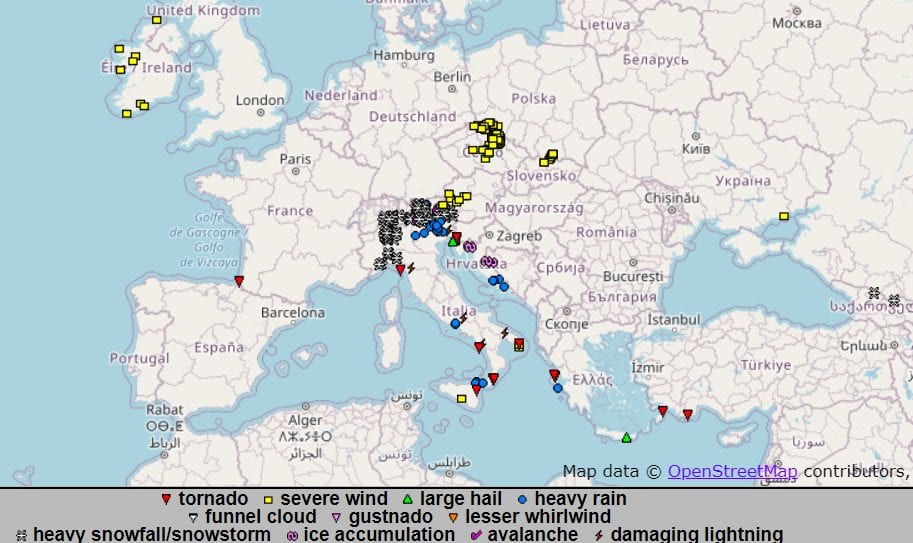 Read more:
(Visited 71 times, 1 visits today)