India hits a tropical wave – system 91B Invest, Mumbai with rarely waterspout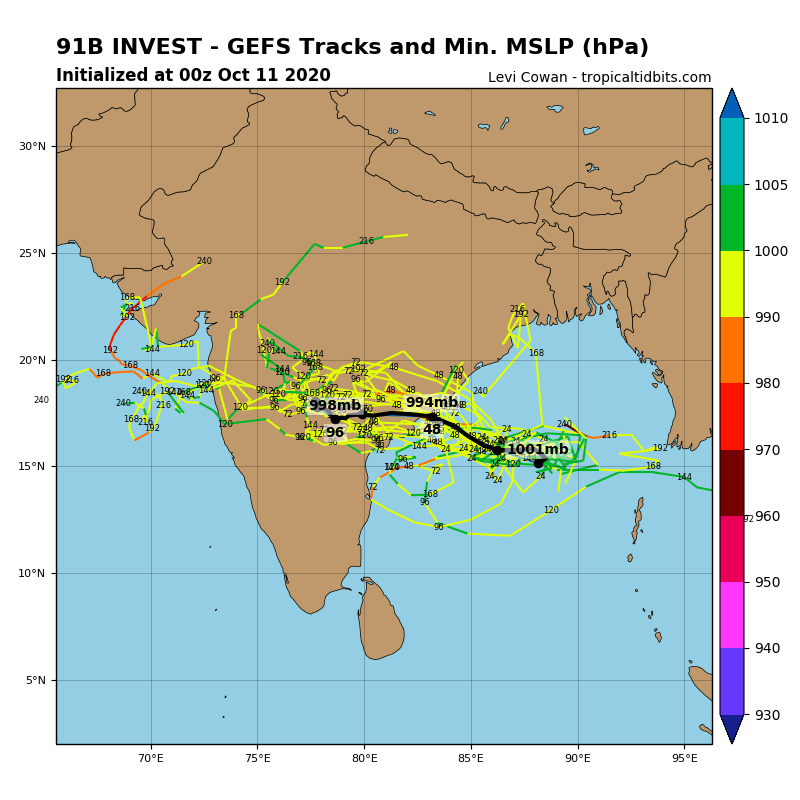 Next tropical wave is coming from Southeastern Asia and Bengal Bay. Tropical depression 91A Invest has brought severe storms and deadly floods in Southeastern Asia, mainly Vietnam, this week /https://mkweather.com/2020/10/07/next-tropical-threat-in-vietnam-cambodia-laos-thailand-myanmar-and-india// and eastward from Vietnam has appeared next 2 tropical depression and 1 tropical storm (Linfa) during last hours according to tropicaltidbits.com (Linfa, 93W Invest and 94W Invest).
About next tropical threats in Vietnam we have informed during previous workweek /https://mkweather.com/2020/10/08/1500-mm-expected-in-vietnam-during-next-days-situation-is-very-dangerous-according-to-local-authorities//. It is possible, that these next tropical threats aims over Bengal Bay too, with next continuing above India.
Already 91B Invest will be in central parts of India very strong system with potential rainfall up to 500 mm and widespread floods. Tropical wave will moving across the subcontinent during next 120 hours and intensive rainfall is possible in Mumbai area or in region southward from Mumbai, too.
In Mumbai, before a few days, appeared a rarely waterspout – in southern latitudes are tornadoes and waterspouts relatively rare, because there are Arctic blasts weaker than in moderate or subtropical climate zone.
If you live in central parts of west, continental or east India, we recommend you to watch current weather news, forecasts and warnings. It is possible, that after current tropical threat will arrive next threats during the rest of October 2020.
Infographics: tropicaltidbits.com, wxcharts.com, watchers.news: