The Met Office and UK media generally refer to these storms as severe gales. The current definition of severe gales (which warrants the issue of a weather warning) are repeated gusts of 70 mph (110 km/h) or more over inland areas.
Arrival of ex-hurricane Laura from Wednesday to Friday will be associated with strong winds, possibly with wind gusts up to 117 km/h in northwestern Scotland and 111 km/h in southwestern Norway according to ECMWF model. It will be over threeshold 110 km/h of classification for European windstorms.
Ex-hurricane Laura above Atlantic will link with other extratropical cyclones and gradually hits northwestern Europe during 3 days from Wednesday.
StormMAX precipitation in Scotland will be very moderate, around 50 mm, but in southwestern Norway can fall up to 150 mm of rain from the event (6 inches) with possible floods.
Windstorm causes powerful coldwave from Norway to Portugal and Azores at the weekend and around next Monday, while Southeastern and part of Central Europe will be persisting in extreme hot air /https://mkweather.com/2020/08/30/supertropical-heatwave-35-47c-95-116f-from-slovakia-up-to-israel-israel-465c-cyprus-438c-hungary-382c//.
Between two different masses, unseasonably strong storms can appear during the the next September 2020 week.
Infographics: forecast maps from wxcharts.com (wind gusts, temperature anomaly and accumulated precipitaion over British Isles and Norway):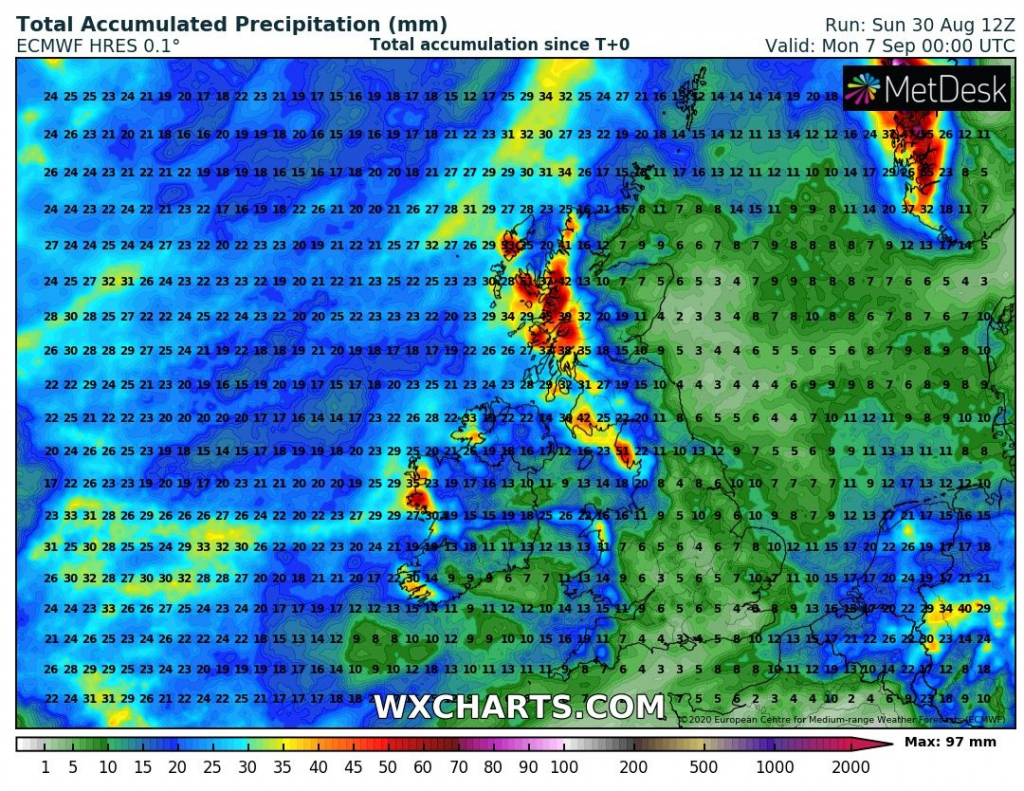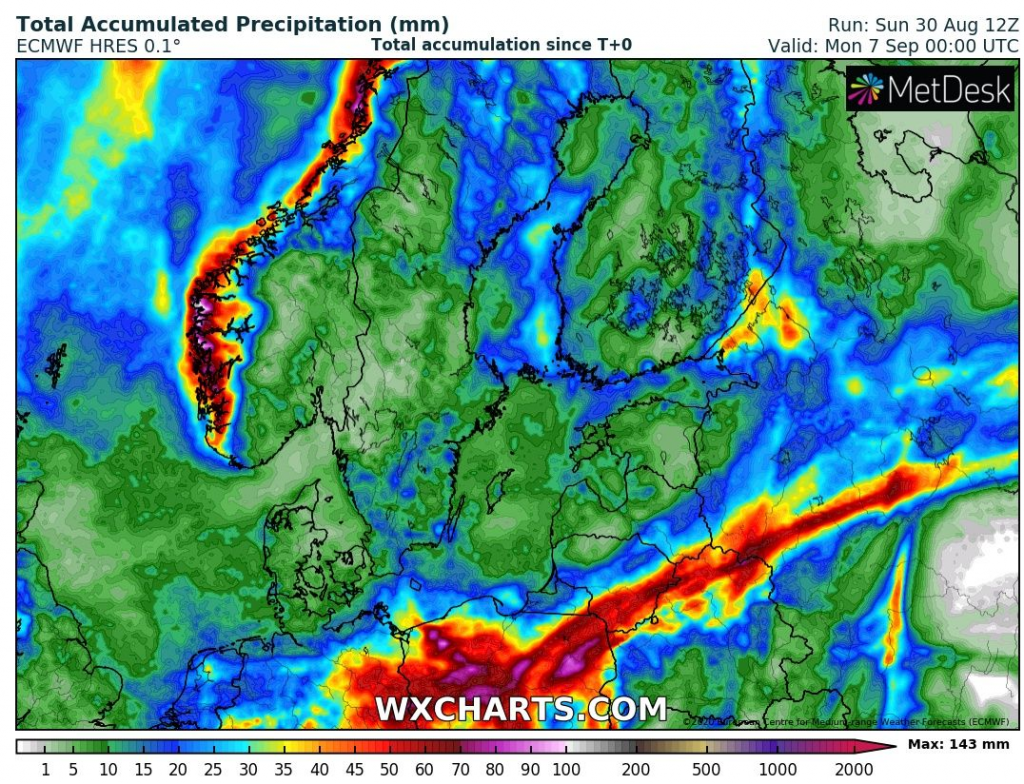 (Visited 42 times, 1 visits today)