It´s after all – Olympic Games are ended and above Japan, miraculously has replaced a +40°C-heatwave airflow of Arctic air, with almost historic temperature national records.
However, while Hokkaido is more clearly and extremely cold, in southern parts of Japan, heavy rains with floods occurred in the last few days.
Floods are reported from Thailand, too – mainly region of Surat Thani.
Moreover, above Eastern Asia, the next tropical storm – Tropical storm Sixteen, for now, is moving.
The coldest temperature in Japan was measured on 12. August 2021 in Numakawa, only +2,6°C, which is only 1,2°C above the all-time August national record from Japanese lower situated regions.
Heavy rain pummels western and southwestern Japan, leaving 1 dead and at least 2 others missing in a mudslide. Japanese weather agency issuing warnings covering wide areas of the country.
Evacuations due to heavy and prolonged rains have been announced for nearly 3 million people in Kumamoto and Hiroshima prefectures.
In Unzen-dake, in the southernmost part of Japan, 724 mm / 29 inches of rain fell in 48 hours in the last period and Amakusa reported 504 mm / 20 inches / 48 hours, with severe floods.
10-day mean temperature anomalies were lower than normal in West Japan due to prolonged rainy days with cold airmass in the last period.
In Thailand, raging currents of flood swept away the roof of a shop at Surat Thani province. Due to heavy rain, water from the Nuea Khlong waterfall flowed down the mountain.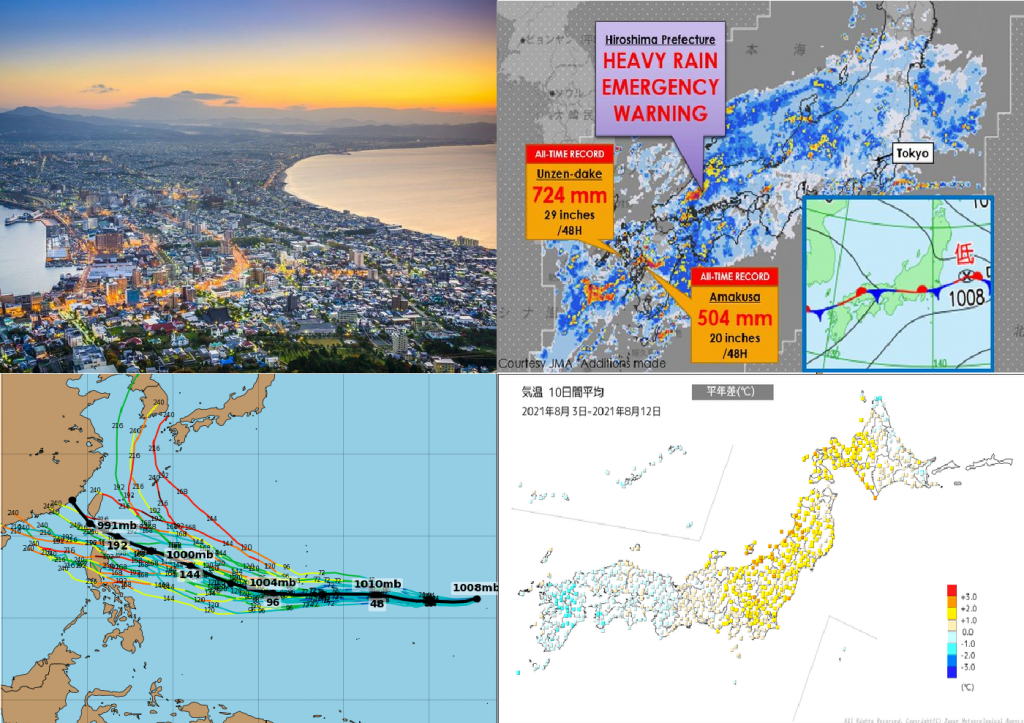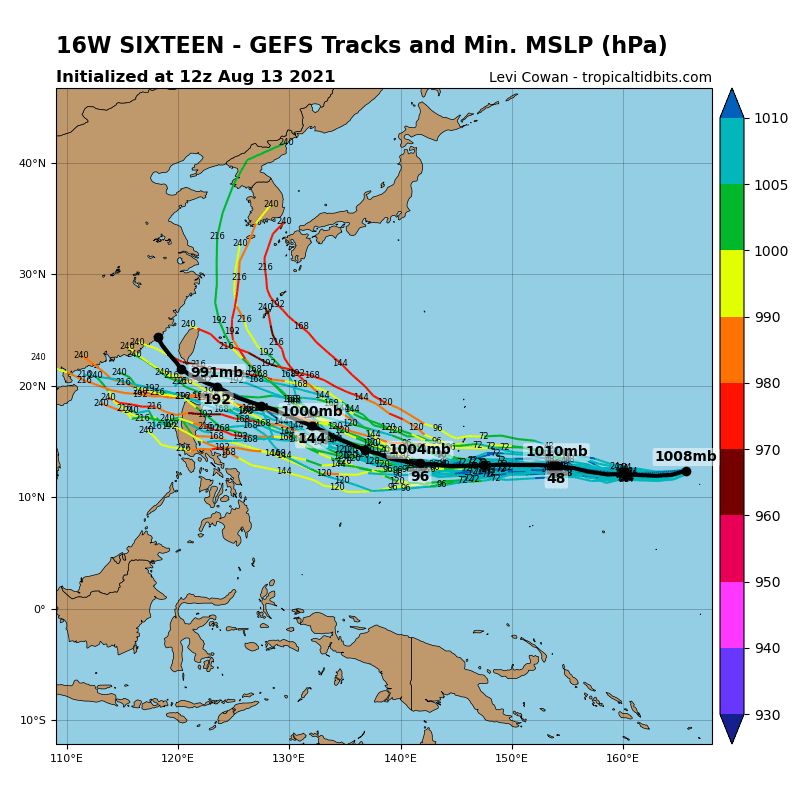 (Visited 7 times, 1 visits today)