Tornadoes mostly occurred after transition of first European August windstorm - ex-Kyle or Ellen, above northern half of Europe between Sunday - Tuesday, 23.-25. August 2020.
Good conditions for creation of tornadoes of waterspouts were in cold air above warm seas and land during last 3 days.
Tornadoes were reported from Sunday in Poland, Finland, Lithuania, Latvia and Germany. They have mostly narrow funnels, not such as near typical southern outbreaks with wider base.
Over Baltic a North sea region has flown very cold Arctic air during last days, on the back of windstorm. Temperatures in Sweden in Tuesday morning dropped up to -3,9°C in lower areas
Latnivaara, 453 MASL).
After next windstorm, Francis, probably won´t be so many tornado events, because area is already cold now and gradient between lower and upper air levels won´t be so large. But, over warm seas, next waterspout outbreak is soon possible.
ESWD reports from last week: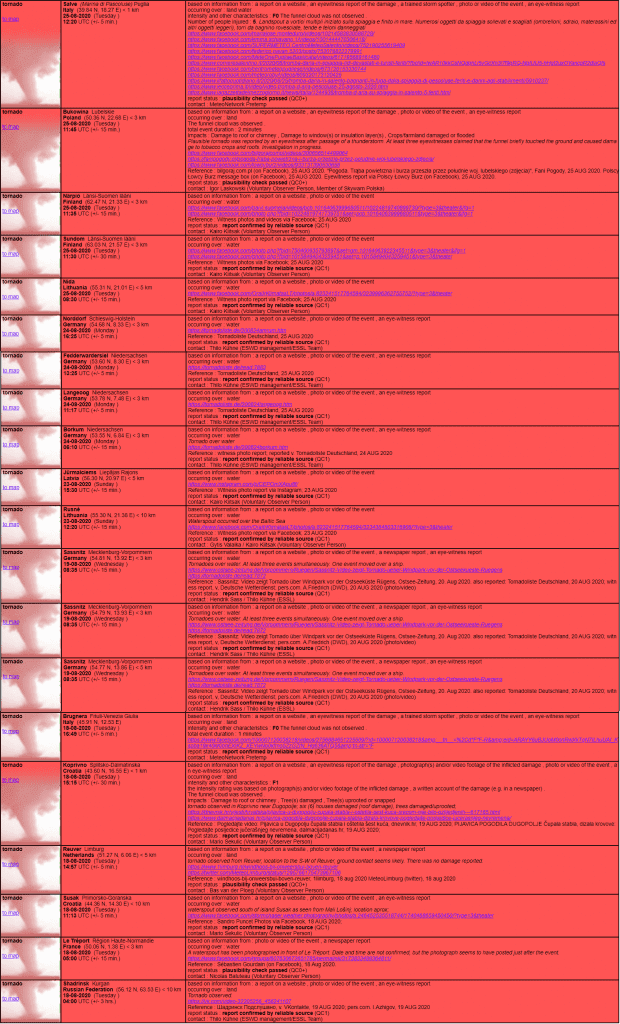 Photogallery of tornadoes in Europe, 18.-25.8.2020:
Poland, Bukowina, 25.8.2020:
Finland, Närpiö, 25.8.2020:
Finland, Sundom, 25.8.2020:
Lithuania, Nida, 25.8.2020: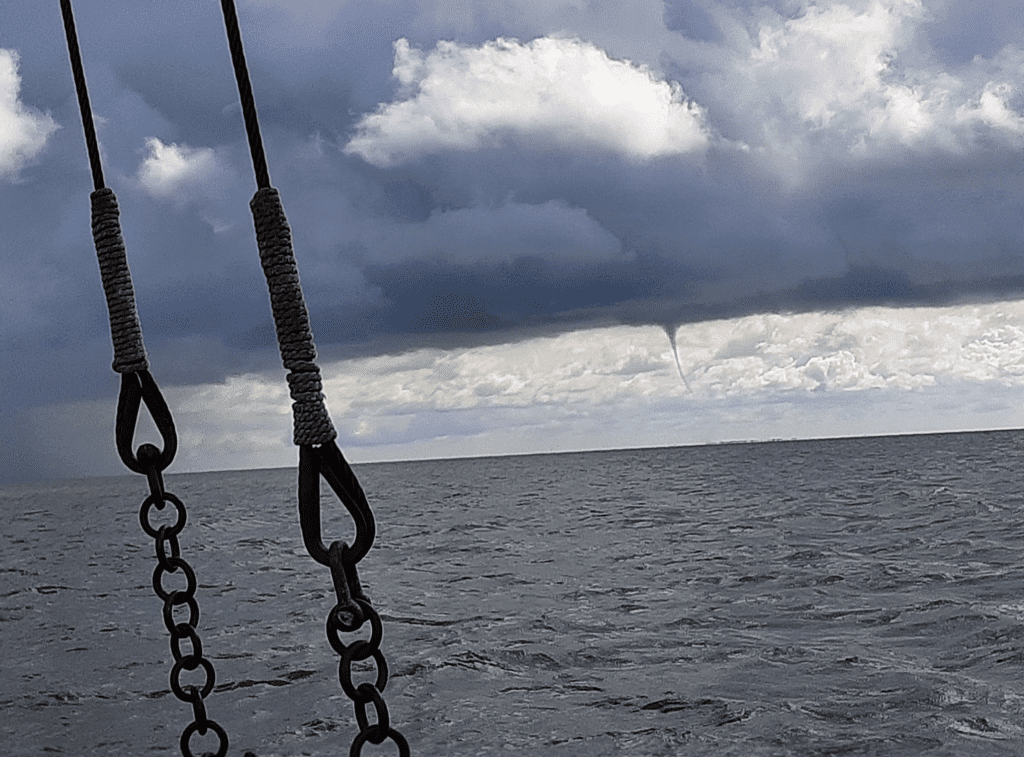 Germany, Nordorf, 24.8.2020:
Germany, Fedderwardersiel, 24.8.2020:
Germany, Lanegoog, 24.8.2020:
Germany, Borkum, 24.8.2020:
Latvia, Jūrmalciems, 23.8.2020:
Lithuania, Rusné, 23.8.2020:
Germany, Sassnitz, 19.8.2020:
Netherlands, Reuver, 18.8.2020:
France, Le Tréport, 18.7.2020: