Orange San Francisco and 3,1 mil. acres in fire in 2020: Fire-weather conditions in California persist into November-December
The worst fires in Californian history now burned over 3,1 million acres in 2020. During the fires 12 people has died and over 3,900 structures have been destroyed. Record-breaking season has brought 6/20 TOP largest wildfires in California history /https://www.fire.ca.gov/daily-wildfire-report/.
Bad news is, that La-niňa pattern according to NOAA will be during rest of September, October, November and possibly even in December linked with extremely dry and hot conditions over California – mainly in its southern and central parts /https://www.sfgate.com/news/article/La-Nina-is-here-threatening-even-bigger-blazes-15556516.php/.
Recently, viral has become photos and videos from San Francisco, California. Wildfires from forests in the region has brought orange skies to the city. Except for very bad air quality, people are going out with respirators and making photos of untraditional day in the bay.
Orange skies has appeared in parts of Oregon, too. Snowstorm in West-Central states is gone and West is expecting next heatwave, minimally until 18. September 2020.
The worst wildfire season in history will continue and burned area during the autumn will be according to prognoses larger and larger. Situation is really disturbing and during next weeks, next hundreds of thousands acres could be burned. Previous record 1,894 millions of acres could be exceeded twice in 2020 very soon.
Photogallery: Orange San Francisco in smoke: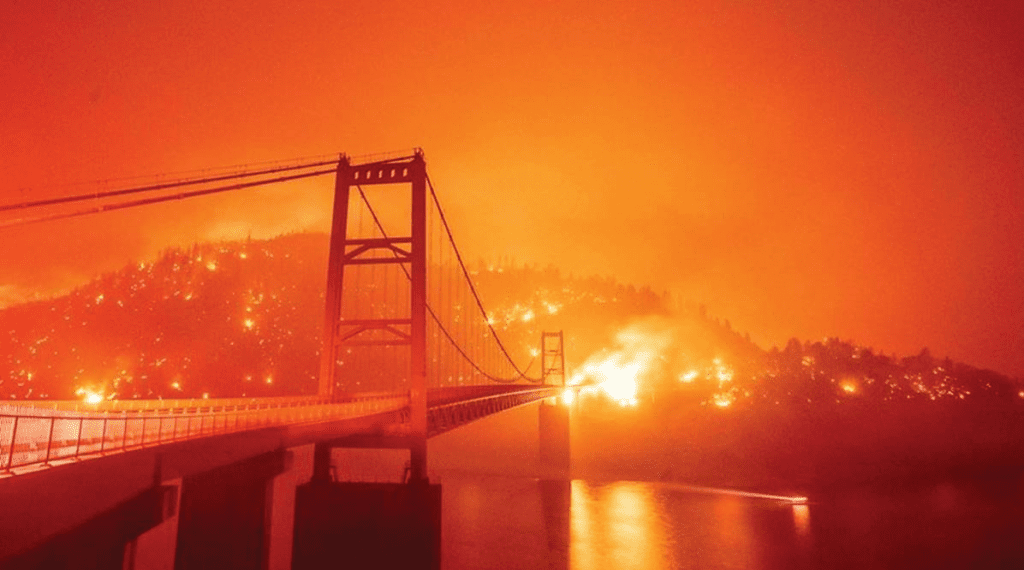 Photogallery from FB page Jurnal de Vreme:
Read more: