Had to be only weaker cold front with regionally stronger expressions over Italy and Alps region. Reality was little worse, cause cold front in front of robust cyclonic system over Europe brought severe local floods in southern Italy and southern Germany too. The worst were storms in Sicily, southern Italy, where 125 millimeters of percipitation fell and caused deadly floods in Palermo. Problems had a Bavaria, Germany, too, with 2. level of 3-degree warnings on meteoalarm.eu. Area-extensive thunderstorms hit too rest of central Europe, Italy and Balkan, but without severe damages. These regions now are waiting cooling effect after cold front transition, but in southwest Europe calmly starting big heatwaves - Spain and Portugal are expecting up to +45°C during rest of this week. In the US, storms still worries Great lakes area, but he strongest T-storms shifted to SE Canada.
T-storms hit large parts of Europe, in cold air temperatures regionally drop under +5°C/40°F
Expect of Palermo, where dropped 125 mm of precipitation (2 deaths reported), bigger precipitation amounts occured in Germany (Hohenpeissenberg, 43,5 mm), Austria (Klagenfurt, 39,5mm), Switzerland (Saentis, 37,0 mm), but too Iceland (41 mm) and Russia (31 mm). In other countries occured only weaker storms with precipitation totals under 15 mm, but with warnings of 1st level on meteoalarm.eu.
In northwestsern and soutwestern parts of Europe intensified wind - in the UK mountains meteorologists measured 98 km/h, in the Spain (hot air) 86 km/h. Near Moscow occured next tornado and storms shifted to Asian parts of Russia and Central Asia.
After southeastern shift of robust cyclonic system, could very cold mornings occur - in parts with dry air, with Greenland´s origin /https://mkweather.com/2020/07/14/greenlands-air-hit-europe-coldwave-in-the-middle-of-summer-next-3-days-temperatures-5-10c-below-average-hot-summer-then-will-return-slowly-from-the-southwest//, with possible temperatures in greater cities in lowlands rarely below +5°C/40°F, very rarely in basins in mountain areas up up to 0°C/32°F with possible ground frosts till end of the week.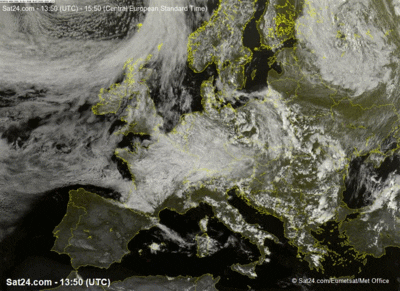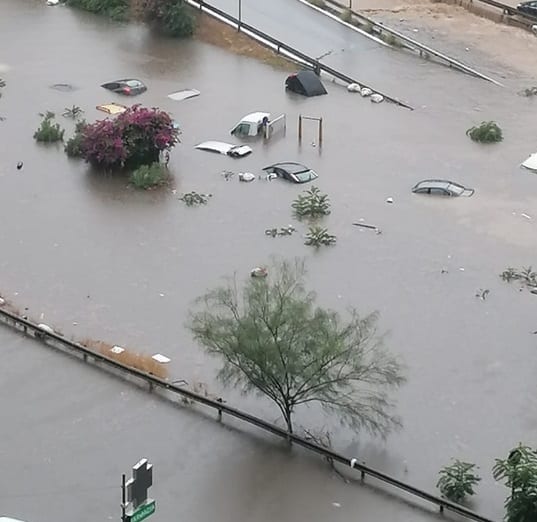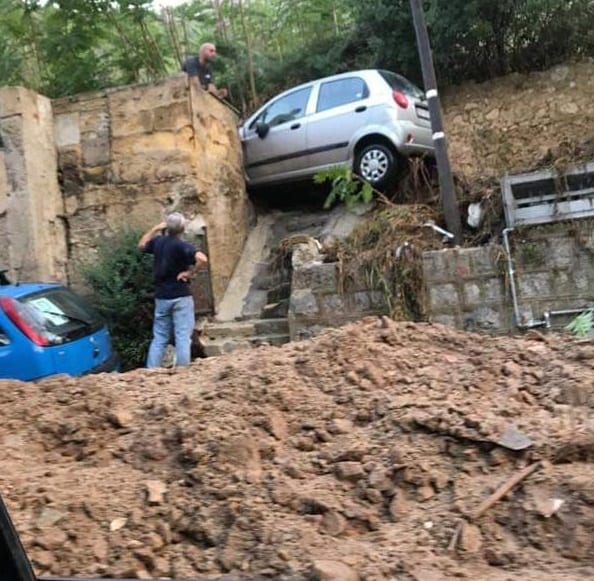 Heatwaves are starting in Spain, Portugal and France, +45°C is during the rest of week expected
Promised heatwaves started in Spain and Portugal in big style, with maximum temperatures in southwest of Iberian peninsula up to +45°C during Thursday afternoon. Hot air had to cross Pyrenees during next days and heatwave hit southern France too, with possible temperatures +32/+40°C. For now, outputs of meteorological models are cautious, with temperatures during the next week with the peak +30/+36°C in southern parts of central Europe - Bavaria, Switzerland, Austria, southern Czechia, Slovakia and Hungary and colder conditions in northern half of central Europe. Outputs however will be changing during rest of July and is very possible that hot air will find a way to northern regions too in selected days.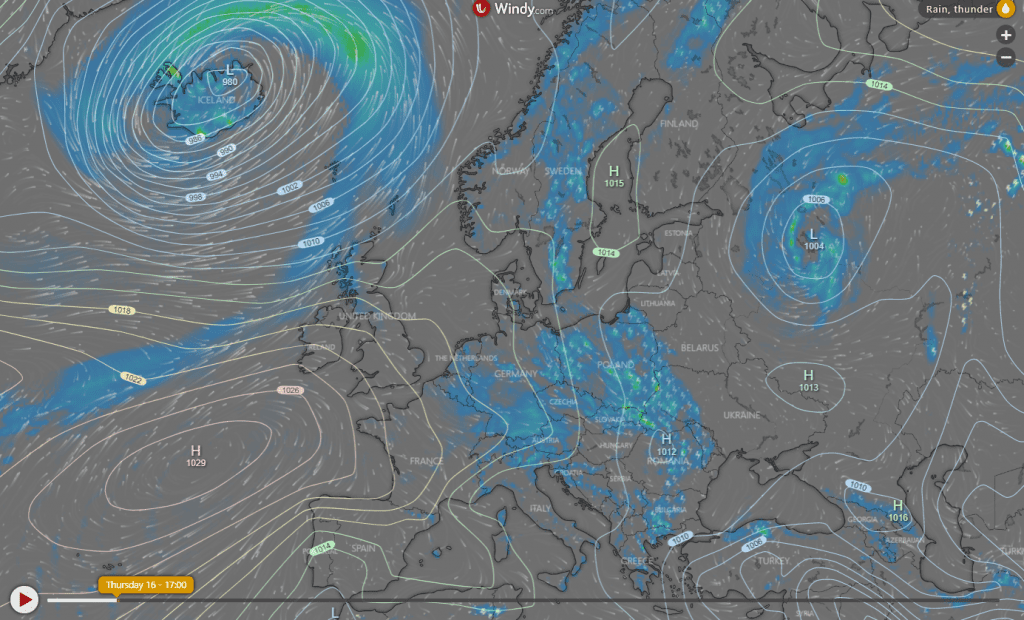 (Visited 9 times, 1 visits today)