The first Hurricane season 2022 forecast: A busy season (AMO+), weaker than 2020, 2021 (upcoming El Nino)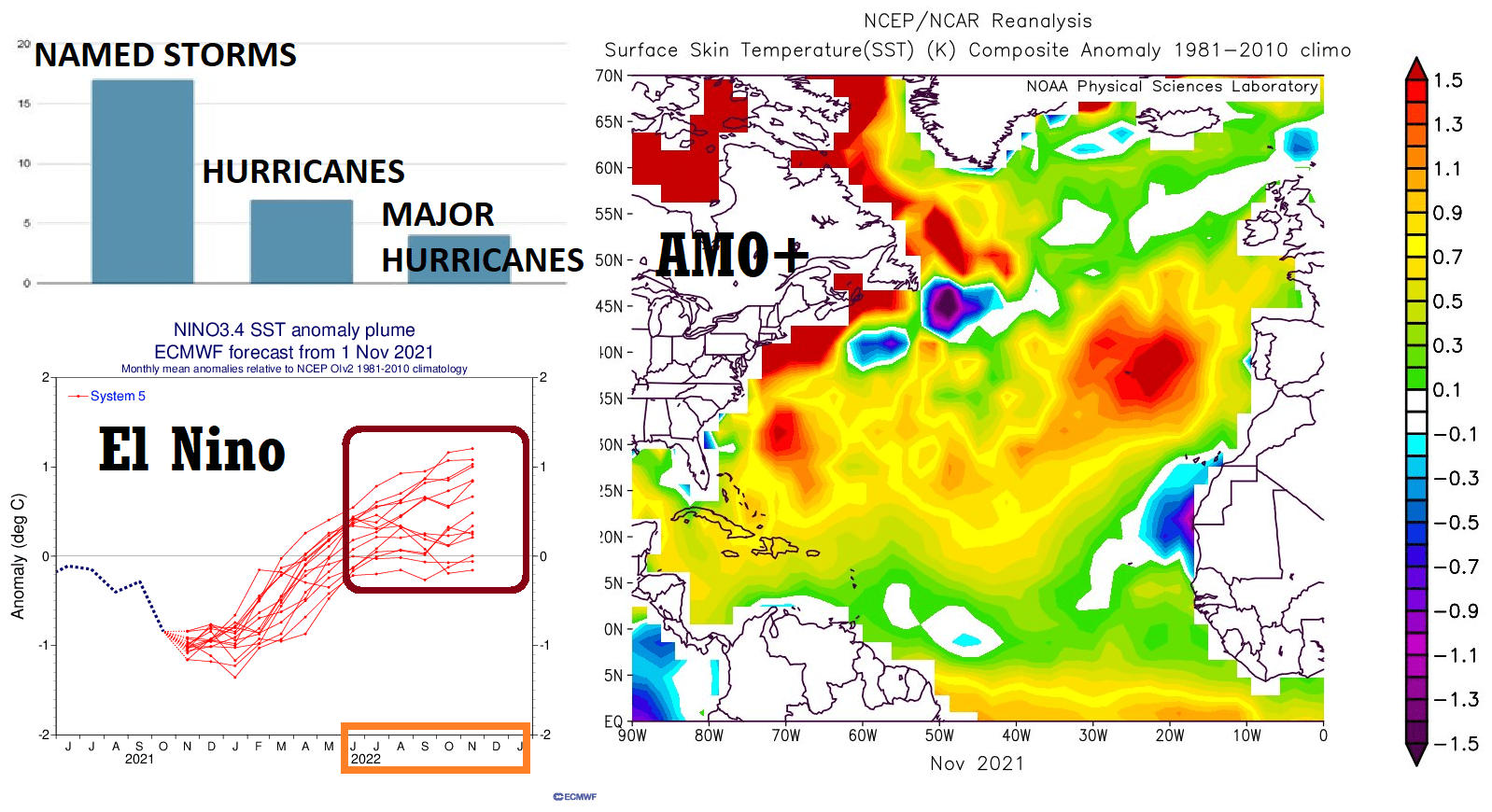 Forecasters at Colorado State say another busy hurricane season is in the outlook in 2022.
2 main driver circulation patterns will be leading effects of oceans and atmosphere into the strength of tropical storms and hurricanes in Summer 2022 and Autumn 2022:
1.) Shift from La Nina in Spring 2022 to neutral ENSO in Summer 2022 and finally El Nino in Autumn 2022: While La Nina is bringing mostly very active hurricane seasons, while hurricanes during El Nino are weaker.
2.) Still AMO+ phase (warm AMO): Important factor for the development of tropical systems. Higher SST (Sea Surface Temperature) is near a formation of tropical storms and hurricanes a key factor and AMO+ means warmer Atlantic basin.
Important factors, however, should be MJO (wet MJO as favorable for the occurrence of disturbances) or AMO+ is a driver for AO+/NAO+ (and strong Solar Activity for AMO+). IOD+ (correlates with NAO+, AO+), warmer Arctic, or blocking patterns (slower winds in the Atlantic should mean more storms), therefore, are more favorable, too.
"A positive phase of the AMO typically leads to 3-5 times more major Atlantic Basin hurricane activity than does a negative phase," said professionals from Colorado State University /https://weather.com/storms/hurricane/news/2021-12-09-atlantic-hurricane-outlook/.
According to Atlantic_WX, 17 tropical storms, 7 hurricanes, and 4 major hurricanes (Category 3+) are a very possible scenario for the year 2022.
For comparison: 3 strongest hurricane seasons in history had:
A) 2005 – 28 storms and 15 hurricanes
B) 2020 – 30 storms and 14 hurricanes
C) 2021 – 21 storms and 7 hurricanes
There is a 25% chance for an extremely active season, 40% near-average season, 25% near average, and 10% below average season according to CSU (weather.com).
Risk, therefore, shouldn't be so high such as during the previous 2 seasons, but 7 hurricanes with uncommon stormtrack and many tropical storms with heavy flooding potential are still enough for inhabitants of southern and eastern USA, Mexico, Caribbean, and easternmost Canada, such as for Europe, to watch current development of the season, interest for weather news, forecasts, and warnings.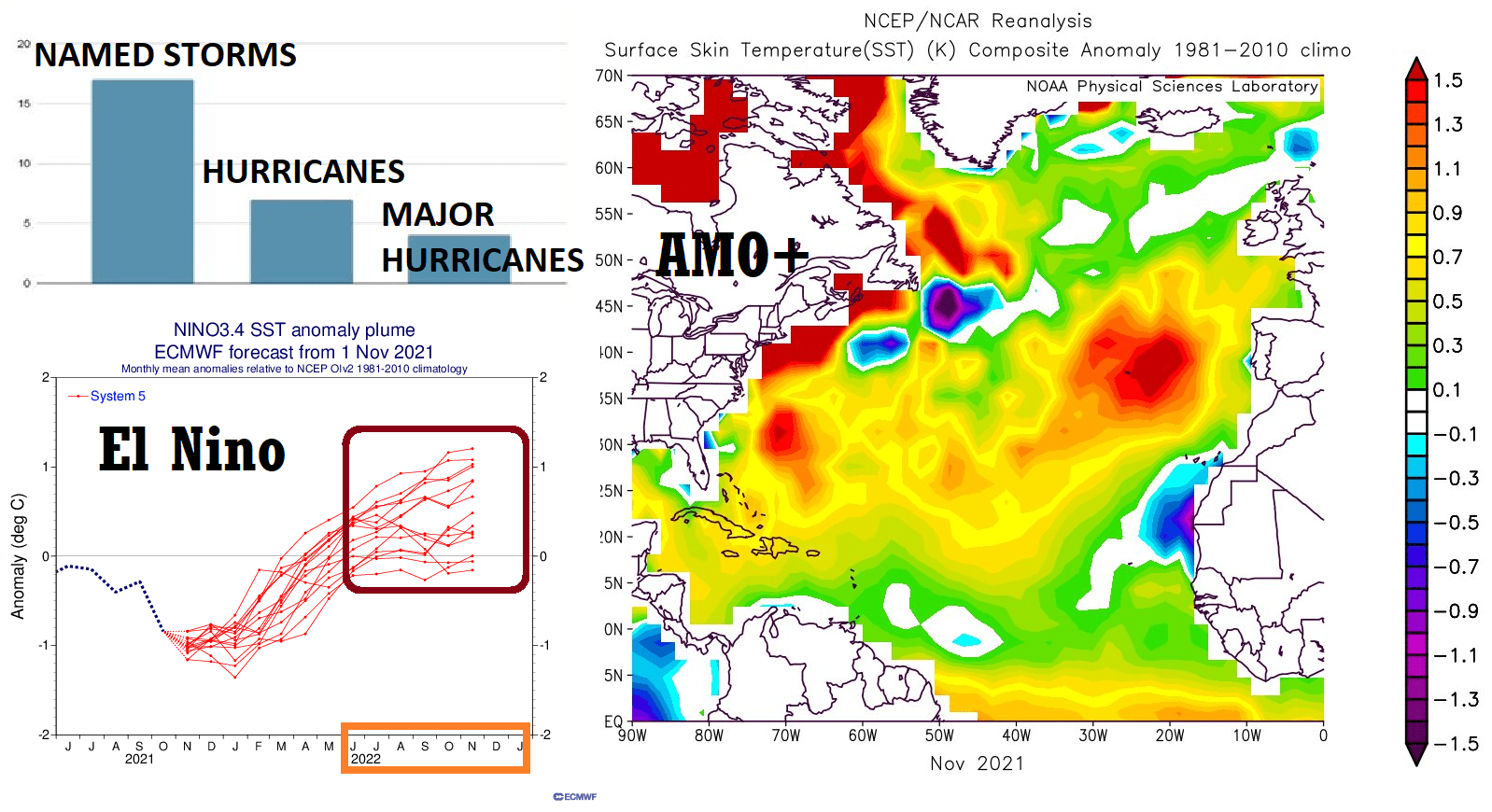 Illustration picture: Sources – Philip Klotzbach Twitter, Atlantic_wx Twitter