The first significant ex-hurricane in Europe! Possible Hurricane Category 4 Larry should bring danger to America, then should aim towards the UK, France, Ireland, Benelux, Norway, Spain, or Portugal!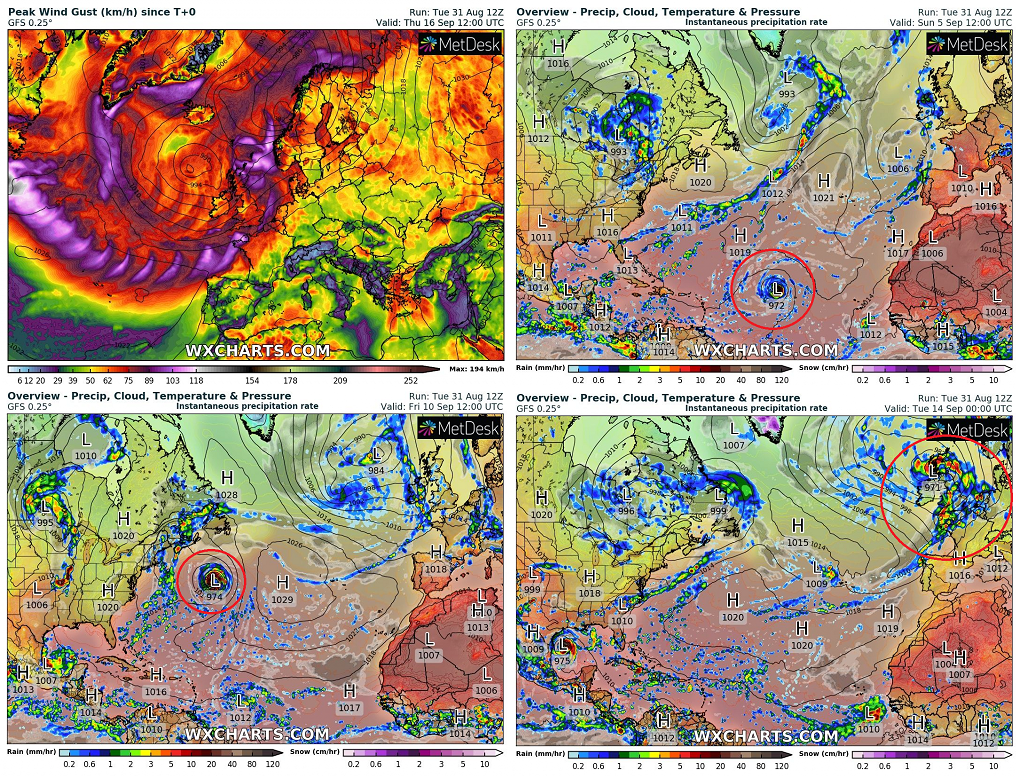 While Tropical storm Julian has downgraded and its remnants are shifting towards Greenland, the next two ex-tropical systems should aim in the next 2 weeks towards Europe!
The first of these systems, ex-tropical storm Kate, should bring worsening of weather in Northwestern Europe already early next week (around 7. September 2021) – its projected stormtrack is somewhere between Ireland, Scotland, Iceland and Norway, so far.
What is however more disturbing is the possibility of the next developing hurricane above the Atlantic, currently located westward from Africa only such a tropical depression.
According to forecasts, this system is predicted to strengthen up to Category 4 hurricane – a possible Hurricane Larry, before it hits Northeast, the USA, Nova Scotia, and Newfoundland and on its parabolic stormtrack then aims directly towards Europe!
Currently projected storm outputs are breathtaking and the storm should hit the UK, Ireland, France, Benelux, Norway, Spain, or Portugal already in 12 days – between 12.-15. September 2021.
It´s possible, that the forecasted stormtrack will be developing, yet and ex-hurricane effects on Europe should be shifted in the wide regions from Scandinavia thought British Islands, Iceland, France, Benelux, or Iberia.
For now, however, is very probable, that remnants of the system hits Europe because its stormtrack is predicted into the region in the middle of a typical ex-hurricanes trajectory – above the UK, Ireland, Brittany, northern France, and Benelux.
It will be very interesting to watch forecasts associated with this tropical system, because as the first significant ex-hurricane, it should bring into Europe in the second half of September 2021 the first significant cooldown of Autumn 2021 on the backside its remnants.
Mkweather will update forecasts as soon as possible.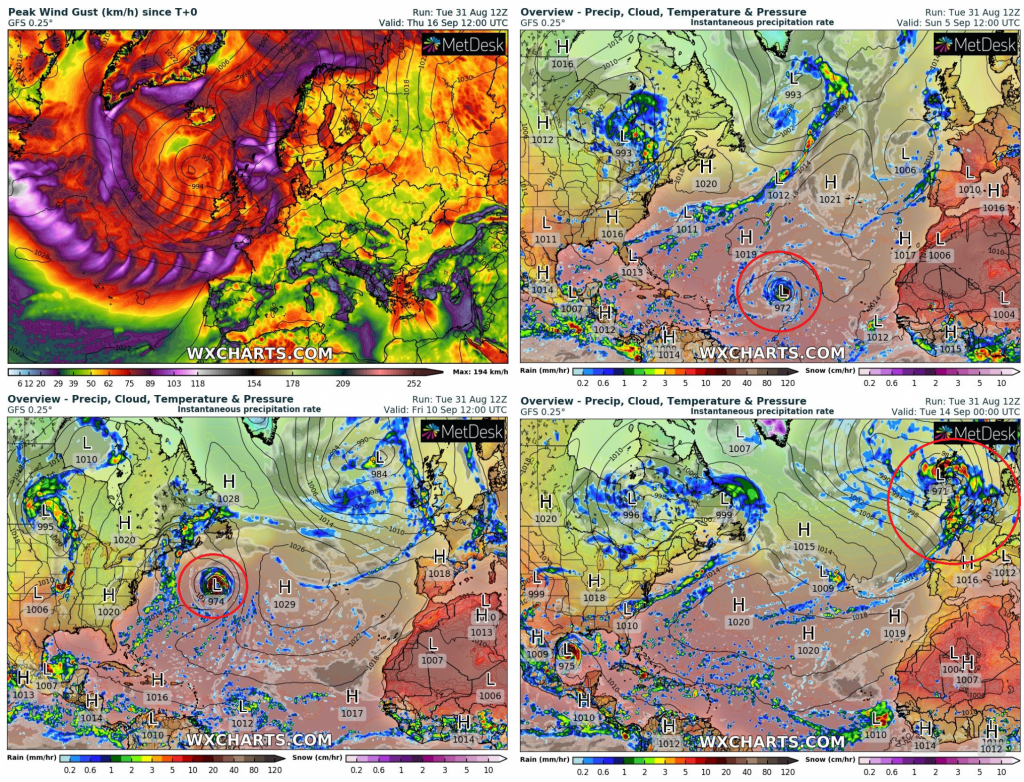 FORECASTED HURRICANE (LARRY):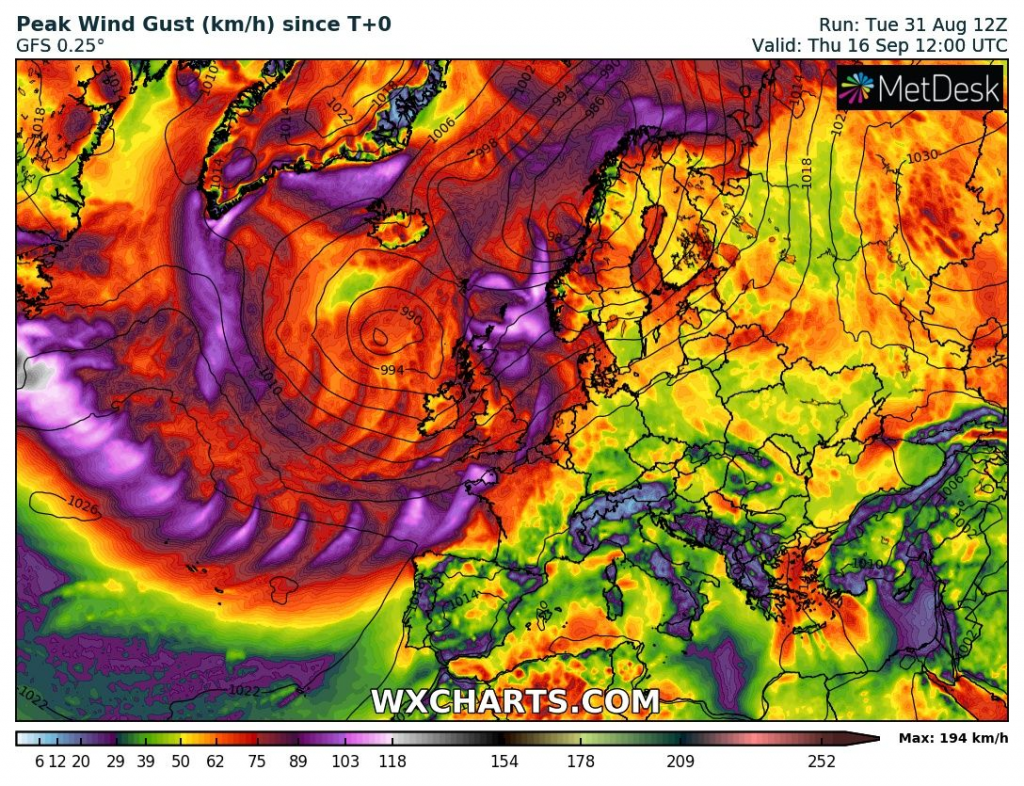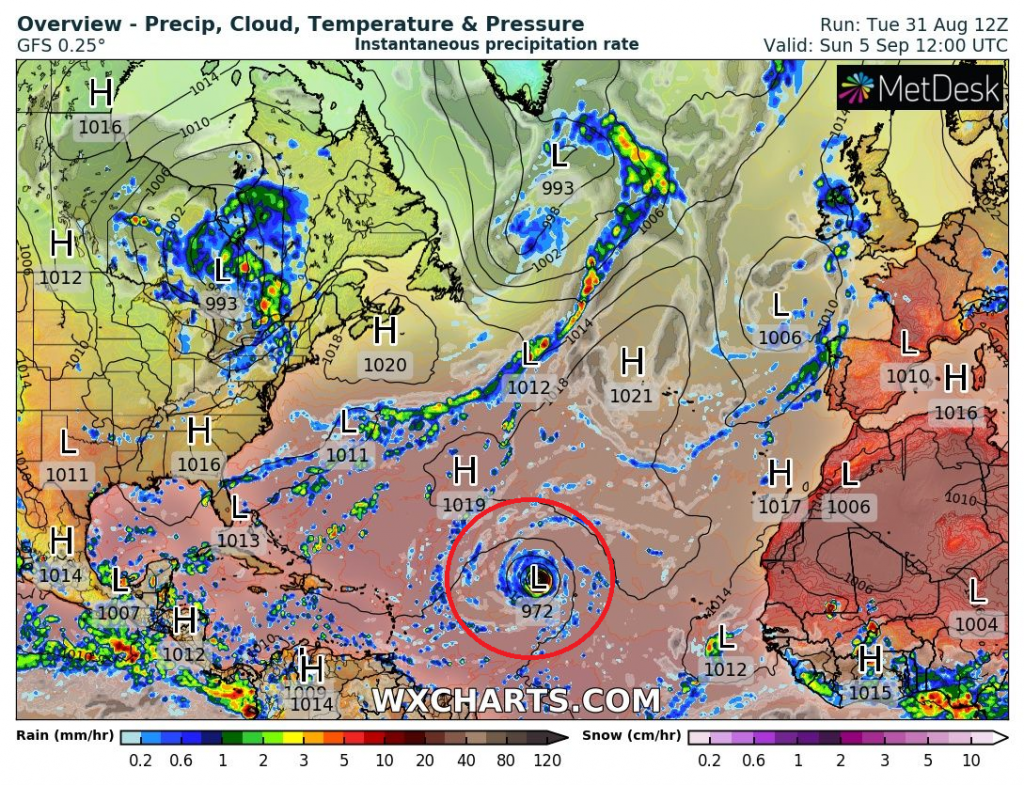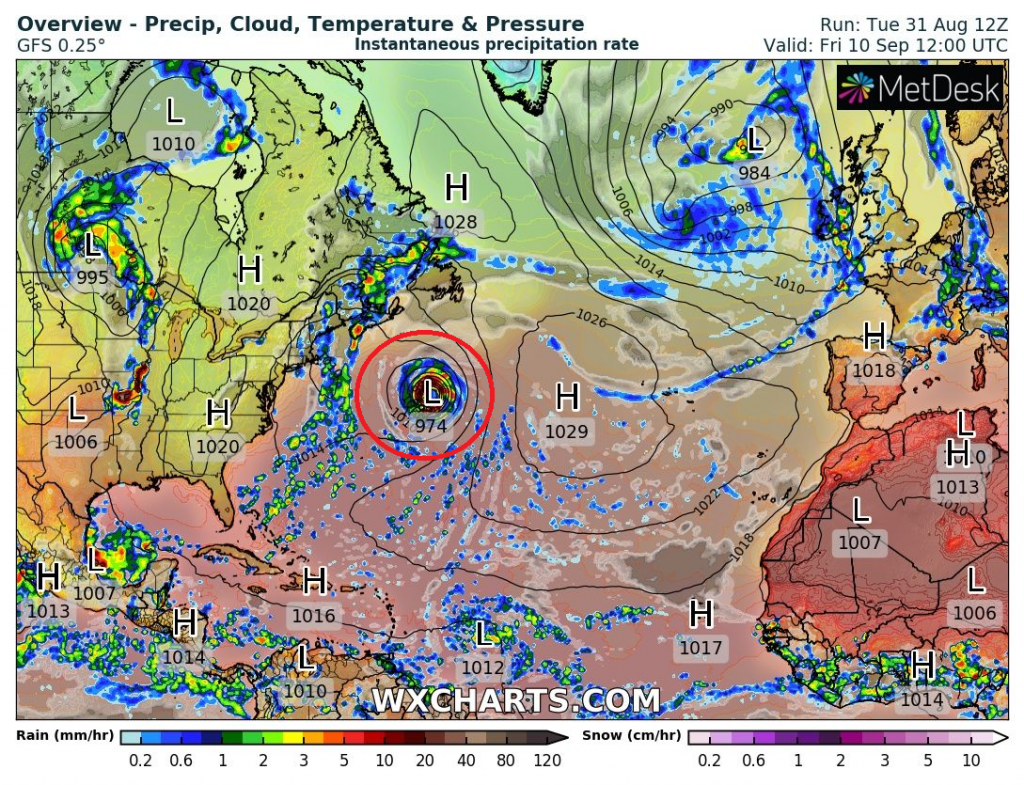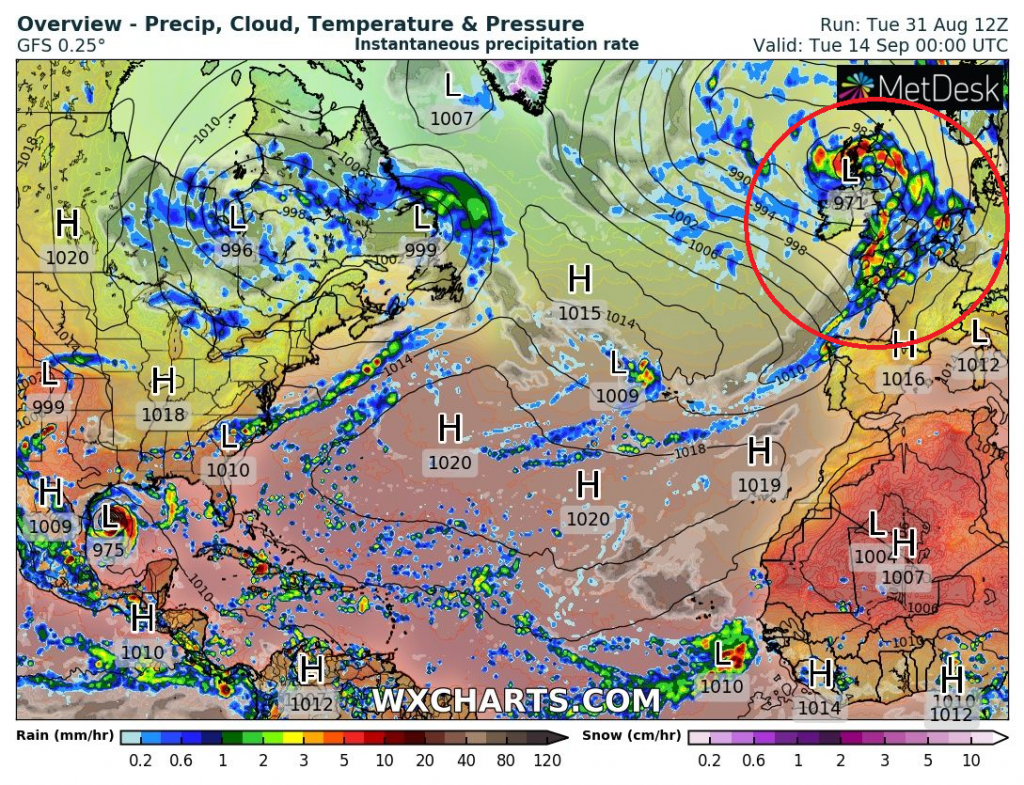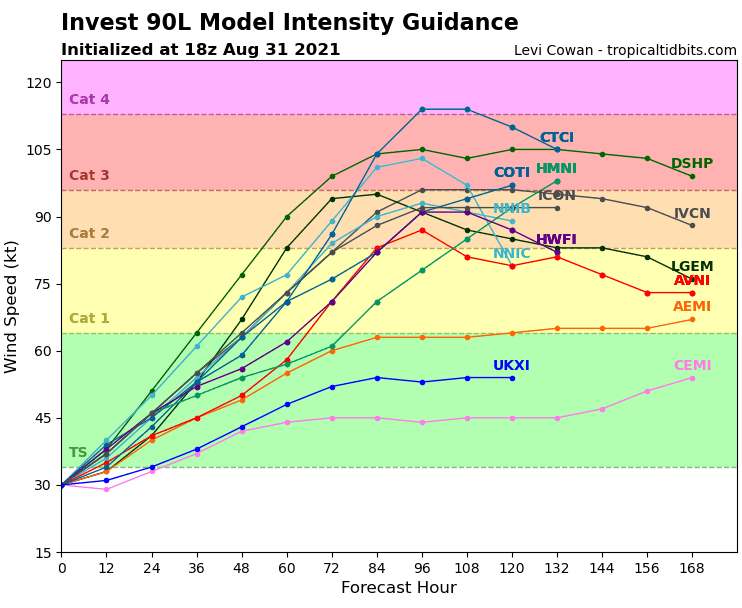 Source: wxcharts.com, tropicaltidbits.com
REMNANTS OF TROPICAL STORM KATE:
Source: Tweet below