The first Somalian hurricane? Gati (Category 4) is bringing 2-year rainfall for 48 hours!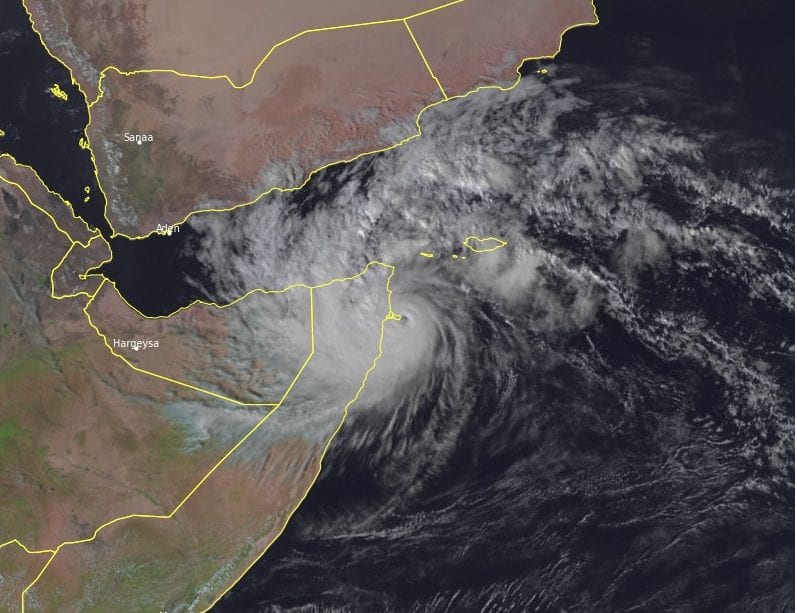 About first tropical threats of Indian Ocean cyclone season we have informed during last days /https://mkweather.com/2020/11/17/tropical-threat-in-somalia-and-yemen-94a-invest-should-hit-region-next-week/; https://mkweather.com/2020/11/20/southern-india-and-sri-lanka-with-possible-cyclones-next-16-days//.
Currently, extremely dangerous cyclone Gati, hit Somalia in full power such as equivalent of Category 4 hurricane at the weekend, 21.-22. November 2020. Partly has been hit Yemen, too.
According to the newest news, Gati is the strongest tropical storm ever in Somalia and there are expected its deadly effects during the night from Sunday to Monday and on Monday, 22.-23 November 2020.
Cyclone is continuing on its way above continent, where is bringing above desert historic landfall around 200 mm (this precipitation amount here fall for 2 year in average!) , with possible deadly flash floods and severe winds.
Videos from Somalia are not available on the Internet, yet, but Yemeni island Socotra reports floods, although it was hit only marginally.
Gati closely to Somalian land has started a process of rapid intensification, what was for local authorities extremely dangerous, because they had only little time to preparedness.
It's the first recorded instance of a hurricane-strength system hitting the country. At one point before landfall, Gati's sustained winds were measured at 115 mph / 185 km/h (Category 3 hurricane equivalent) accroding to https://www.npr.org/2020/11/22/937790467/somalias-strongest-tropical-cyclone-ever-recorded-could-drop-2-years-rain-in-2-d.
"Its intensification from about 40 mph to 115 mph was "the largest 12-hour increase on record for a tropical cyclone in the Indian Ocean" according to server.
Infographics: NOAA, tropicaltidbits.com, watchers.news: