After the strongest hurricane of Atlantic hurricane season 2020, Hurricane Iota, Category 5, next tropical downpours have been forecasted by many American meteorological services in Caribbean and northwestern Atlantic, but any from these threats until now haven´t brought development of hurricane, tropical storm or least tropical depression.
/https://mkweather.com/2020/11/16/breaking-hurricanegeddon-in-central-america-iota-category-5-315-km-h-winds-hit-central-america-as-the-2nd-november-cat5-hurricane-since-1932/; https://mkweather.com/2020/11/15/more-expensive-coffee-half-of-banana-production-destroyed-effects-of-hurricane-eta-and-iota-in-central-america/; https://mkweather.com/2020/11/17/first-extreme-videos-of-hurricane-iota-%e2%9a%a0%ef%b8%8f%e2%9a%a0%ef%b8%8f%e2%9a%a0%ef%b8%8f//
Tropical downpours however hit Caribbean islands and e.g. in Santo Domingo, Dominican Republic have brought regional floods /video below/.
It is a question if some system will be in Caribbean in late November or early December formed – conditions are relatively good for tropical depression or tropical storm development still.
If yes, we should see the next tropical storm of the year, possible Tropical storm Kappa, soon, the first Kappa in all-time history ever.
MJO conditions will be the best mainly between 27. November and 2. December 2020, therefore, chances of tropical development probably only will come, yet.
According to forecast tools, heavy downpours are waiting mainly southern USA and eastern coast of Mexico and Central America during next 16 days and possible tropical threats are not detectable within forecasted wind gusts, yet.
Infographics: tropicaltidbits.com, wxcharts.com: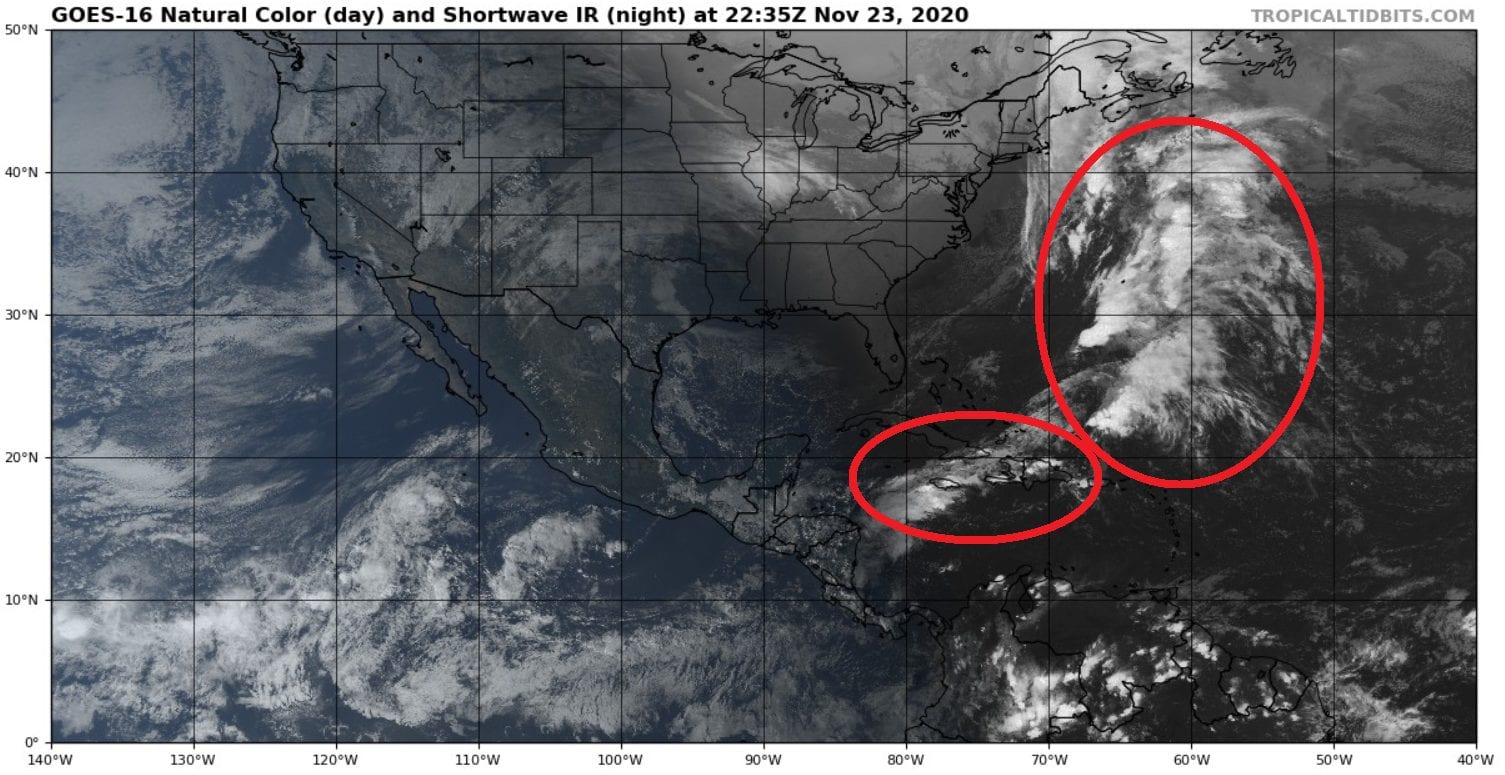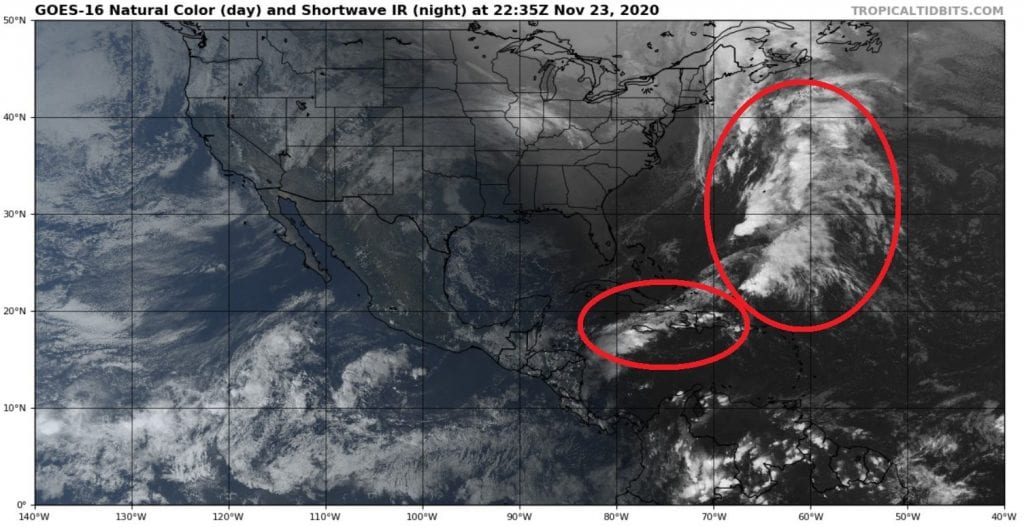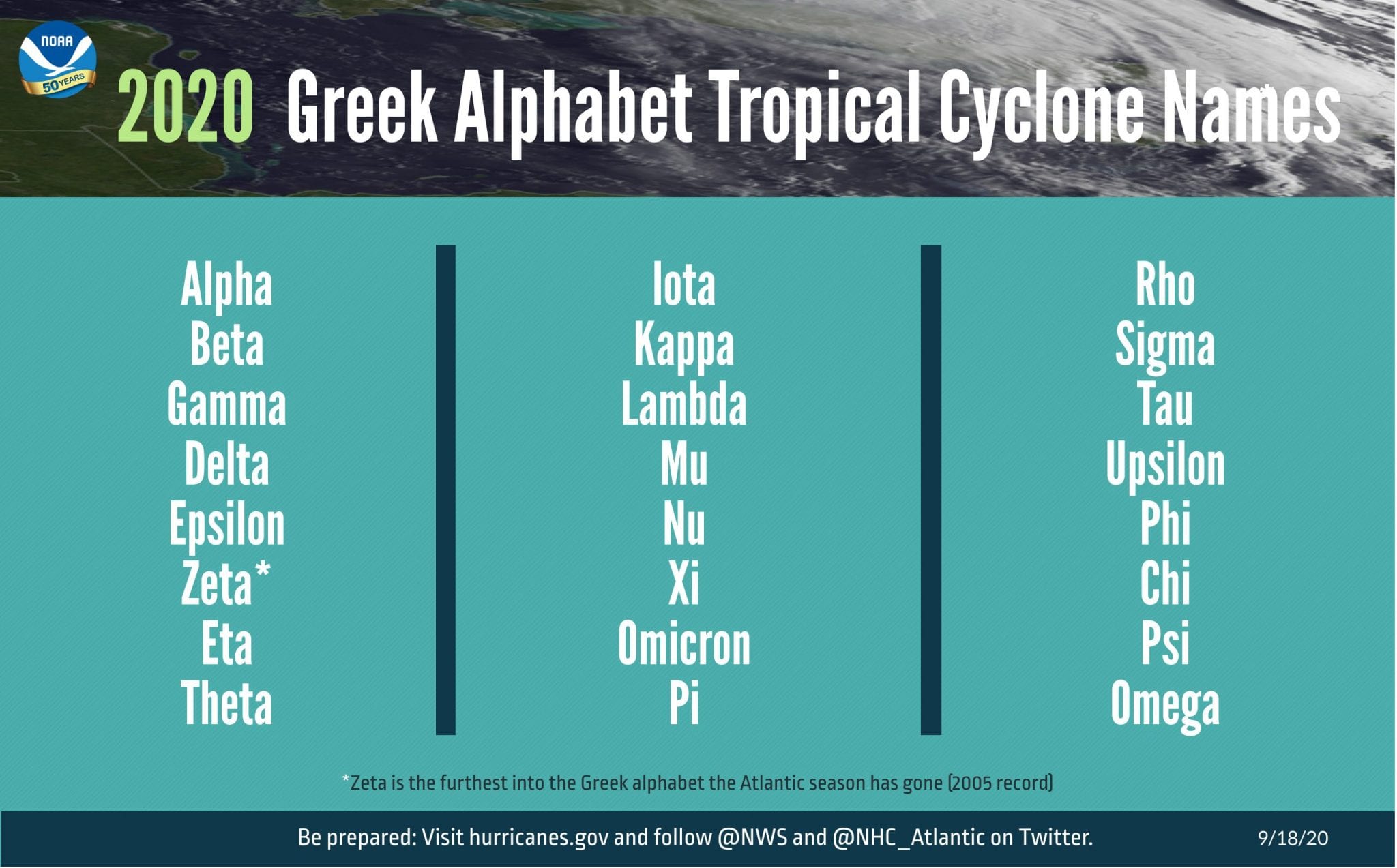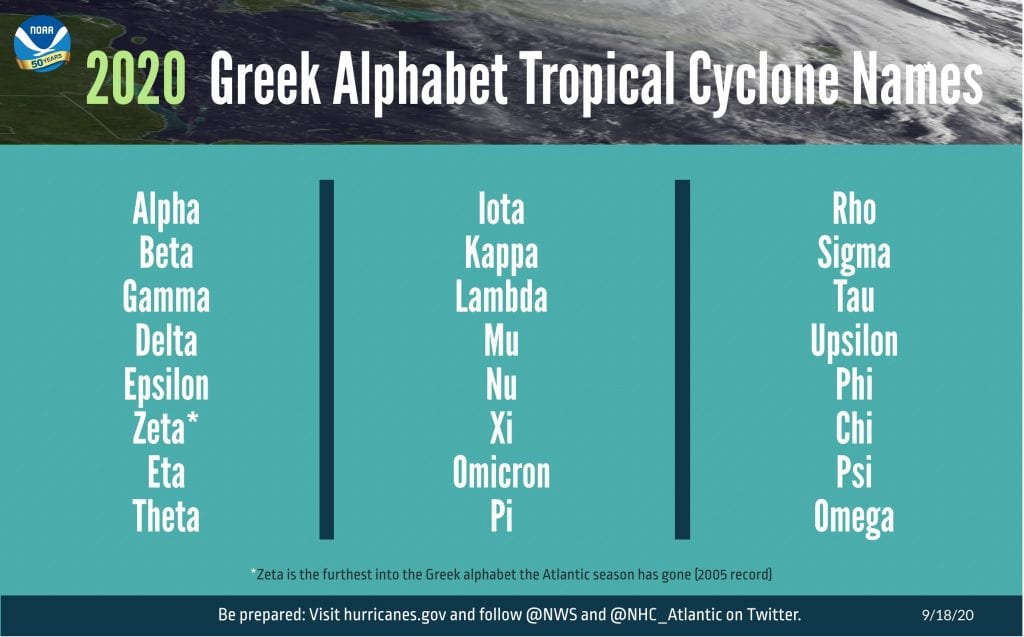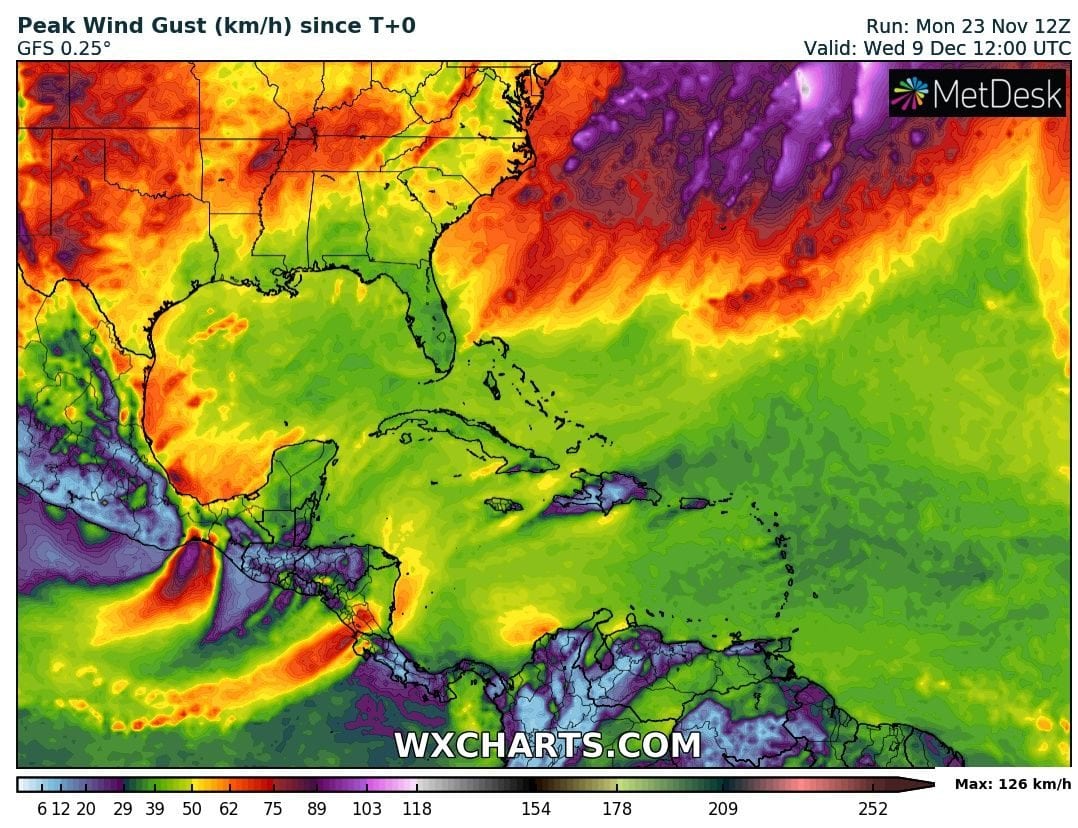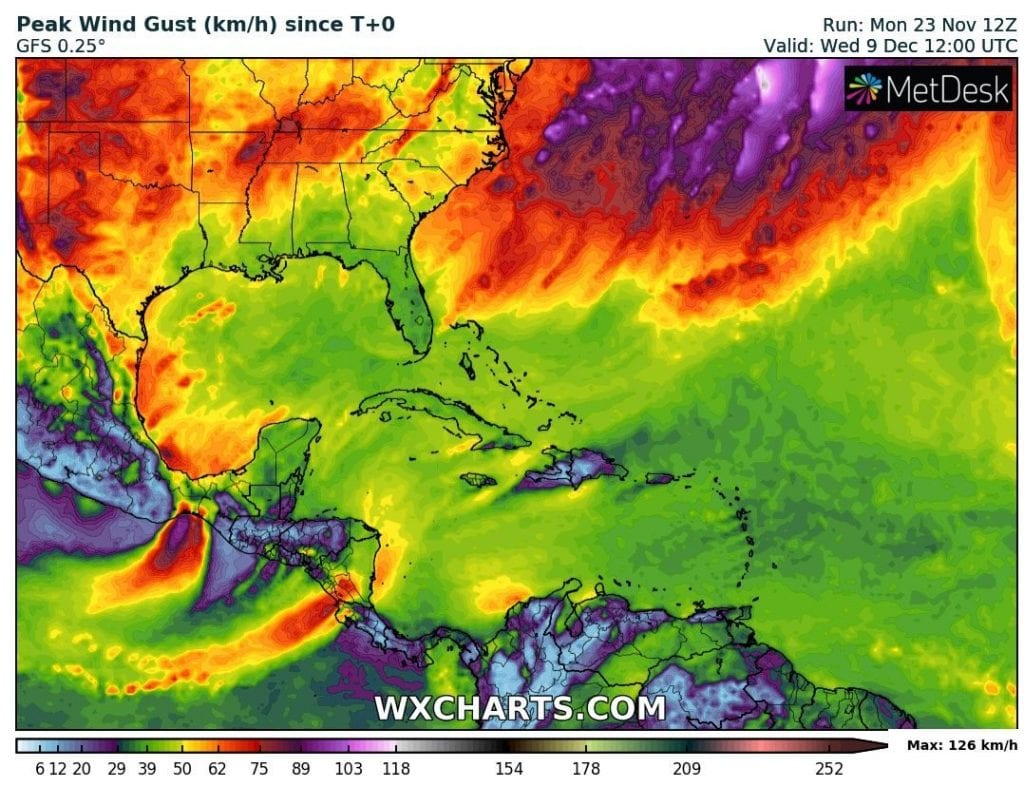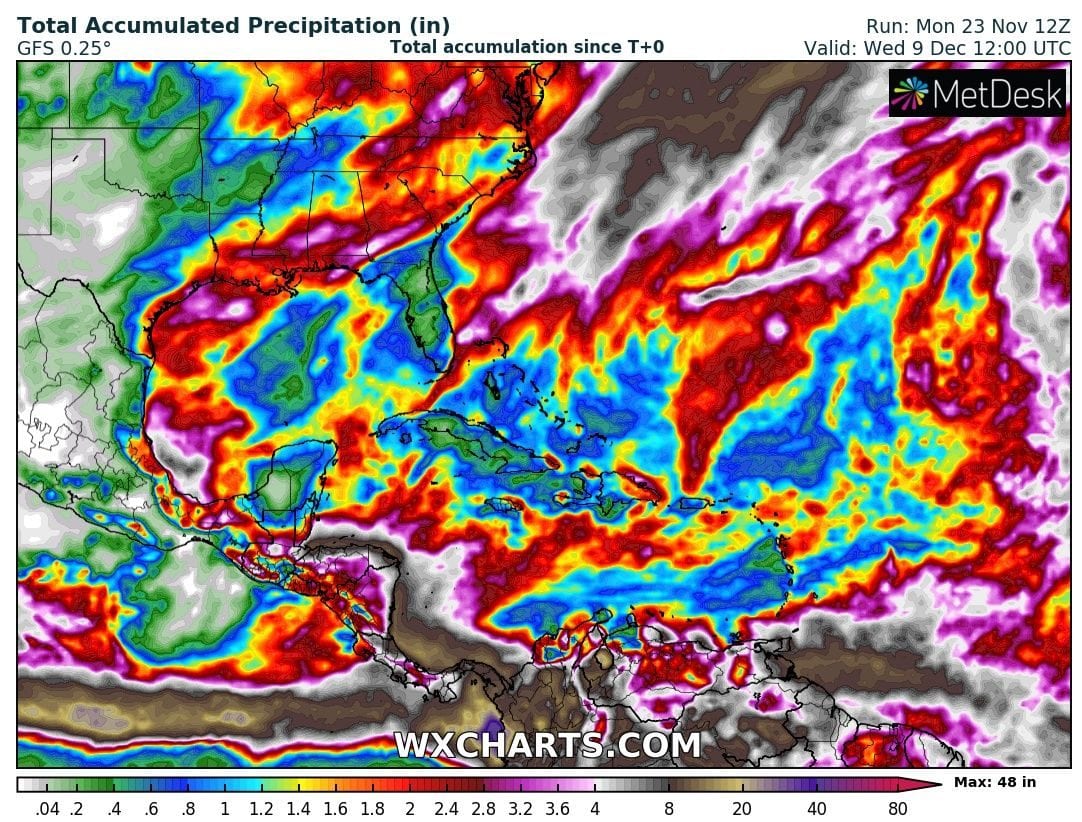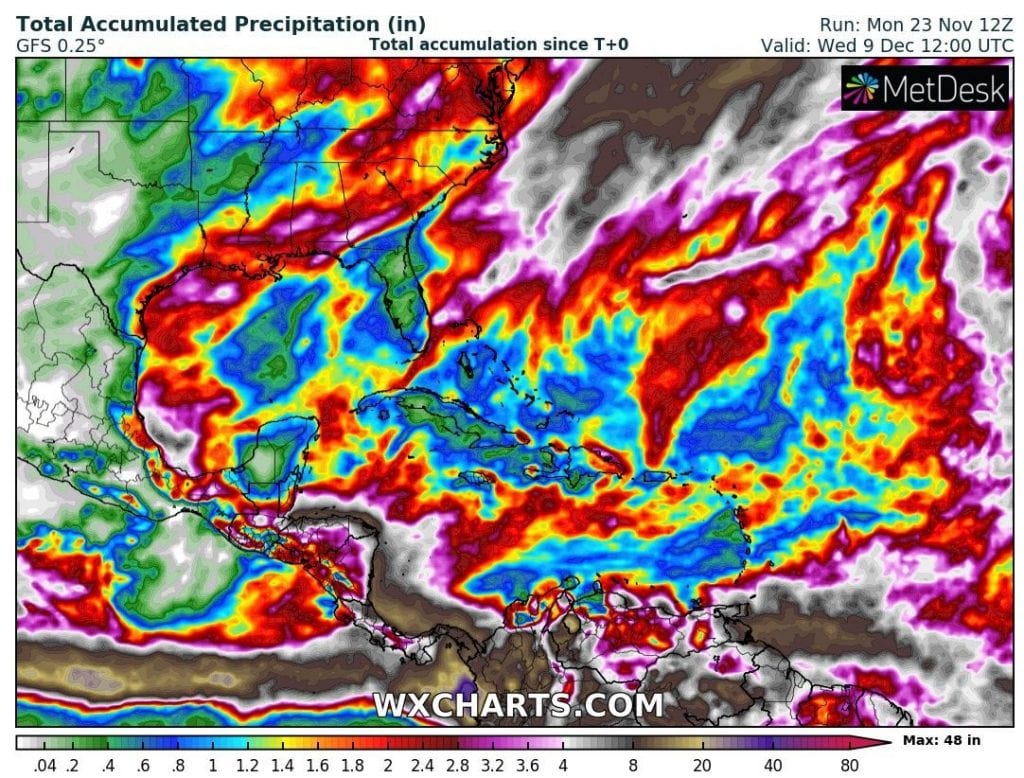 Read more:
(Visited 27 times, 1 visits today)