Near shores of Mexico, 2 potential tropical systems are developing at the weekend.
One is situated near southwestern, while second one near southeastern coast of Mexico.
From disturbance in Caribbean, during the next week, the second tropical storm of the Atlantic hurricane season 2021 should develop.
System firstly hits Mexico, mainly Yucatan peninsula in full power, with heavy rains and possible floods and landslides, then will be intensifying above waters of the Gulf of Mexico until the weekend 19.-20. June 2021.
While in Yucatan, the strongest rains are forecasted in the middle of the next week, Gulf Coast in the USA – all states from Florida to Texas, should be hit by effects of the storm already around the weekend, 19.-20. June.
Tropical storm-force winds and heavy rains, along the coast of the USA up to 10 inches (250 mm), in Yucatan up to 22 inches (560 mm) should appear according to current GFS forecasts in the region, what should mean coastal floods for some residents in southern USA.
The first tropical storm of the season – Ana, hit partially Bermuda between 22.-24. May 2021.
The next systems will carry names Claudette, Danny and Elsa.
It is possible, that 2021 will be the third year, when Greek alphabet for names of tropical storms and hurricanes in the Atlantic will be used again – thanks to La nina, another highly-above average Hurricane season 2021 is forecasted.
The first impacts of hurricane season therefore should southern coast USA see already in next week – 250 mm of rain mean relatively decent floods, with the highest risk along shores of Louisiana or Mississippi, according to current outputs.
Forecasted stormtrack of the system should during the next workweek little change, yet, therefore we recommend to watch current warnings, news and forecasts.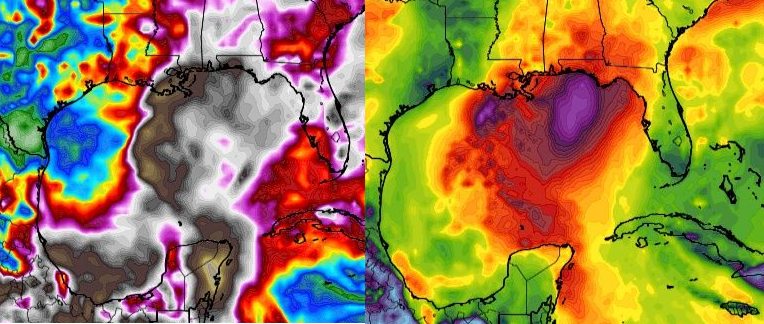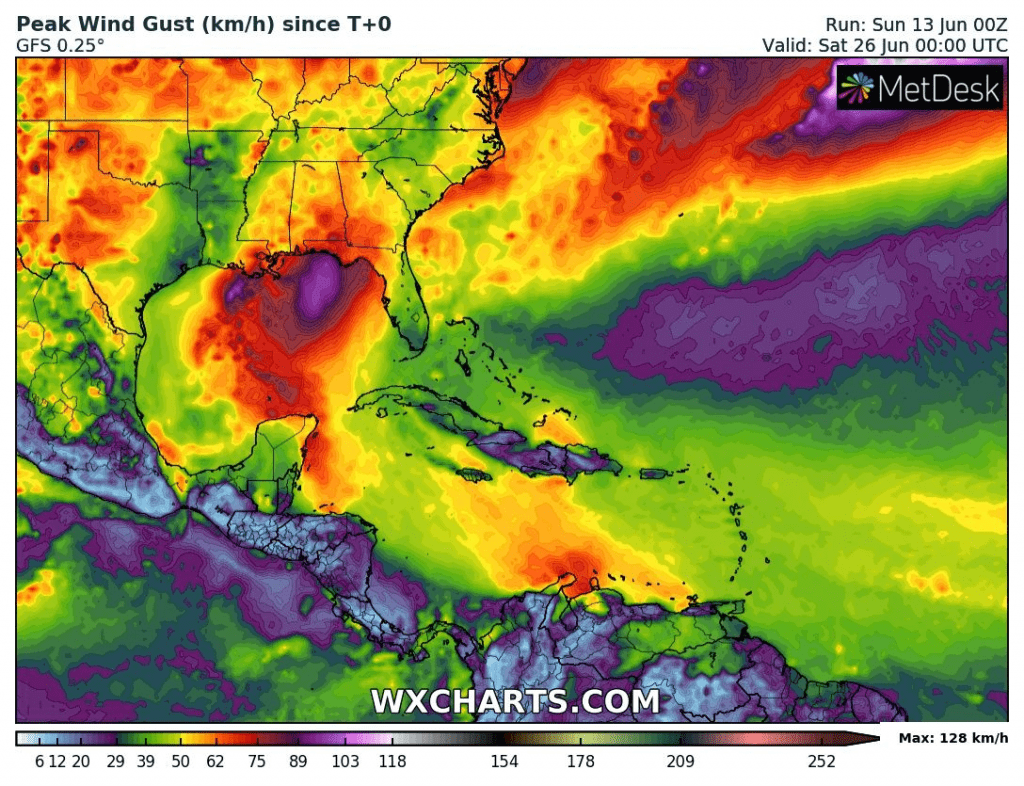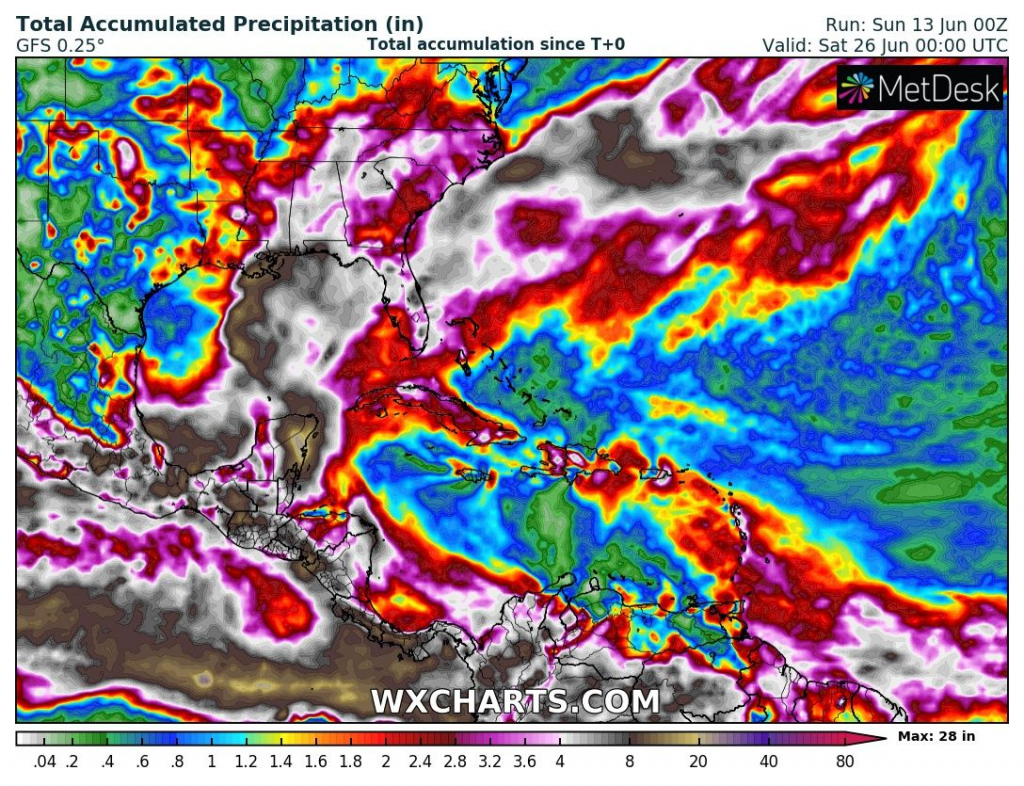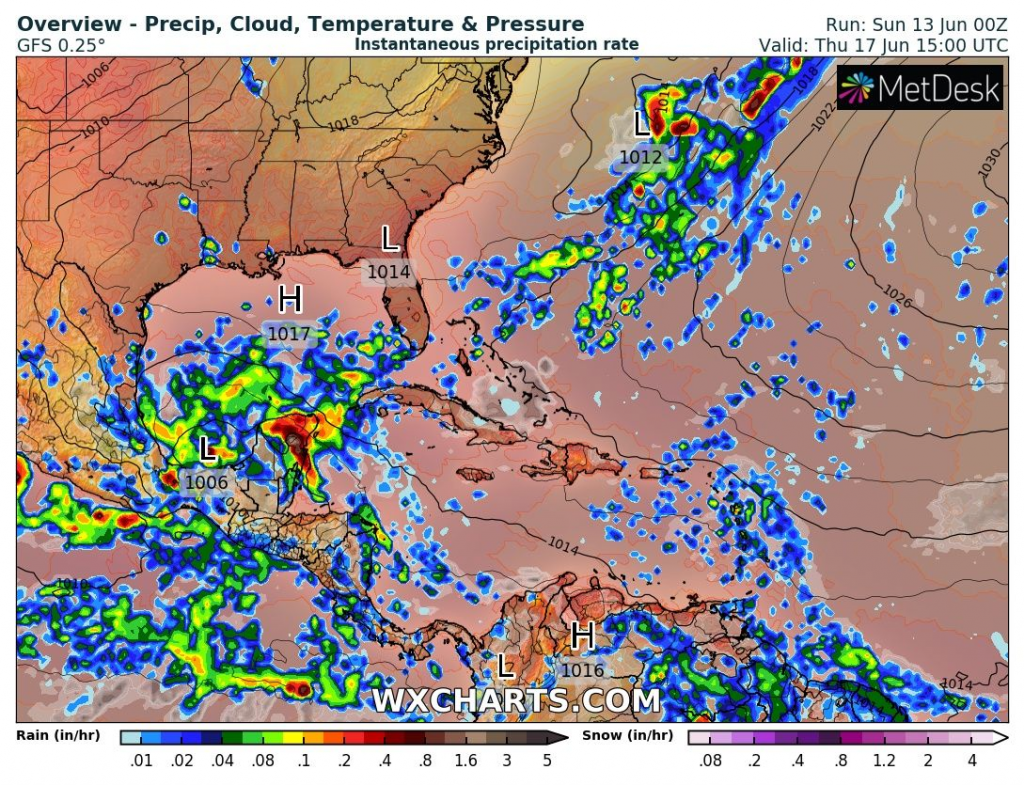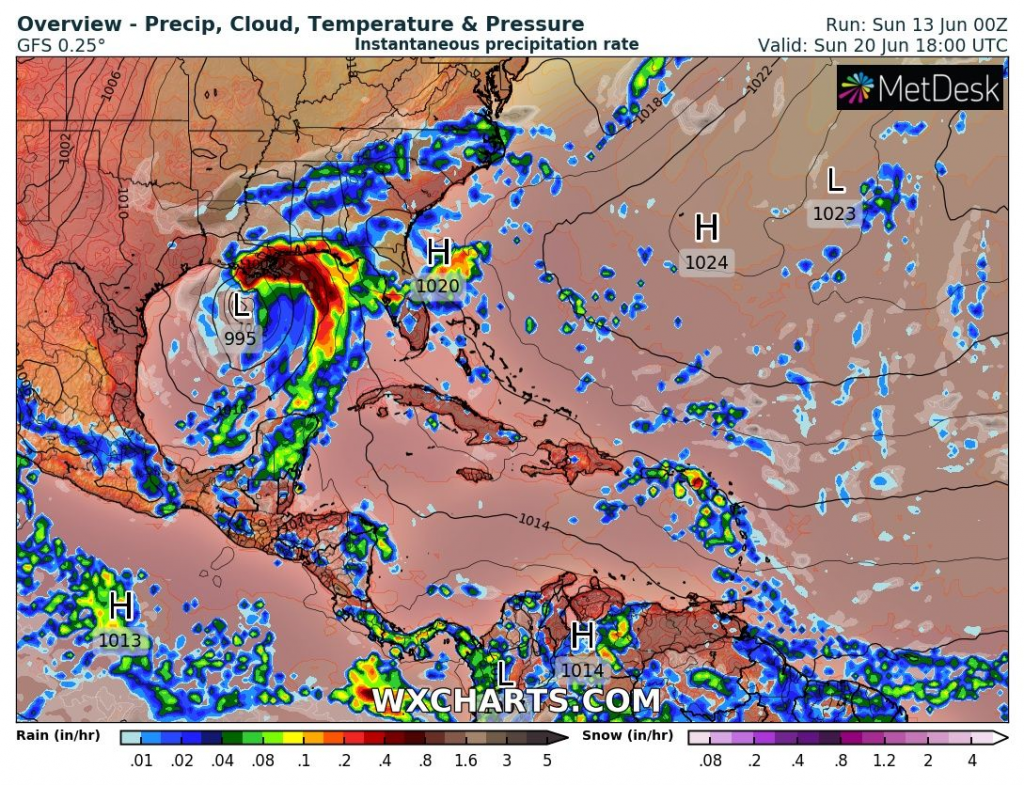 Source: wxcharts.com
(Visited 28 times, 1 visits today)