Potential tropical storm Josephine
A disturbance in the Atlantic is being watched for possible formation into a tropical depression and later tropical storm Josephine. Conditions are favorable for tropical development in the next few days. Late in the week, however, atmospheric conditions are forecasted to be less favorable for development.
This latest disturbance was evolved in the far eastern Atlantic Ocean n Cabo Verde Islands. Dry air in the vicinity of this system is the main hindrance to possible development right now.
If Invest 95L (Josephine is only the name of the next tropical storm during season 2020) or another future system gains this name before Aug. 22, then the Atlantic would have its earliest-forming "J" storm on record.
Potential hurricane 2. category Elida
After more than 10 days since Douglas dissipated northwest of Hawaii, the East Pacific has come alive with the formation of a new tropical storm. "For a variety of reasons, conditions have not been favorable in the eastern Pacific Ocean for nearly two weeks," according to Accuweather.
Elida formed 315 miles (510 km) south-southeast of Manzanillo, Mexico, such a tropical depression on Saturday evening, strengthened to tropical storm in Sunday morning. "Ocean water temperatures are 86 to 88 degrees F (near 31°C), which combined with low wind shear, has made for a favorable environment for the tropical system to strengthen," explained Accuweather.
"Usually, during the time that the Atlantic Ocean is very active with several storms, the East Pacific will be quieter, and visa versa,". Large-scale weather patterns like El Nino, and La Niña are some of the factors that contribute to which basin is active when.
Documentation of evolving potential tropical storm and potential hurricane 2. category from Tropicaltidbits.com / Accuweather / Wunderground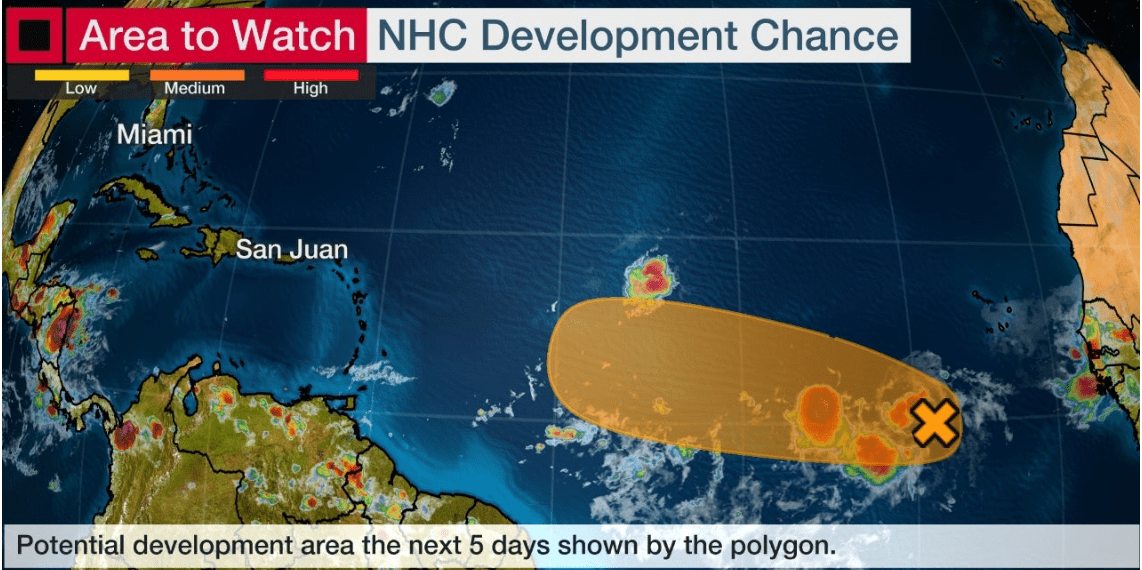 Sources:
https://weather.com/storms/hurricane/news/2020-08-09-tropical-depression-storm-atlantic-possible-josephine?cm_ven=hp-slot-2
https://www.accuweather.com/en/hurricane/tropical-storm-elida-forms-in-east-pacific/791720
https://www.tropicaltidbits.com/storminfo/
(Visited 17 times, 1 visits today)