Some predictions are expecting, that till Bavi hit southern parts of Korean peninsula and Japan, it will strengthen up to 4. category /https://www.youtube.com/watch?v=fcVK_u7o-_U/. It is the strongest category of typhoons at 4 level scale.
Typhoons of 4th category are called "supertyphoons" and if really Korea hit supertyphoon this week, it can be the worst weather event in the region for last years.
South Korea, Japan and China already have valid warnings before a superstorm and North Korea too prepare population to hit of strong tropical system /https://www.nknews.org/2020/08/north-korea-issues-warnings-ahead-of-typhoon-bavis-touchdown-on-pyongyang//.
Typhoon will have track along west coast of Corean Peninsula and it can hit North Korea in full power. Except of west coast of South Korea, western parts of North Korea are in most danger, according to the newest forecasts.
As is seen on Peak wind gust map, system will have "eye" of storm, when will be entering above North Korean territory, with possible wind gust on the west coast of country, not so far from Pyongyang, almost 200 km/h. In South Korea, wind gusts won´t be so severe, but on South Korean islands southerly from peninsula would have to fall more precipitation as in parts of North Korea.
Furthermore, from the south, the next possible typhoon can arrive during the next week.
Comparison of Bavi with 2019 the most powerful typhoon, Lingling, in region and excpeted winds more than 25 m/s over North Korea /https://www.nknews.org:
Forecasted accumulated precipitation and peak wind gust in the region during next days /wxcharts.com: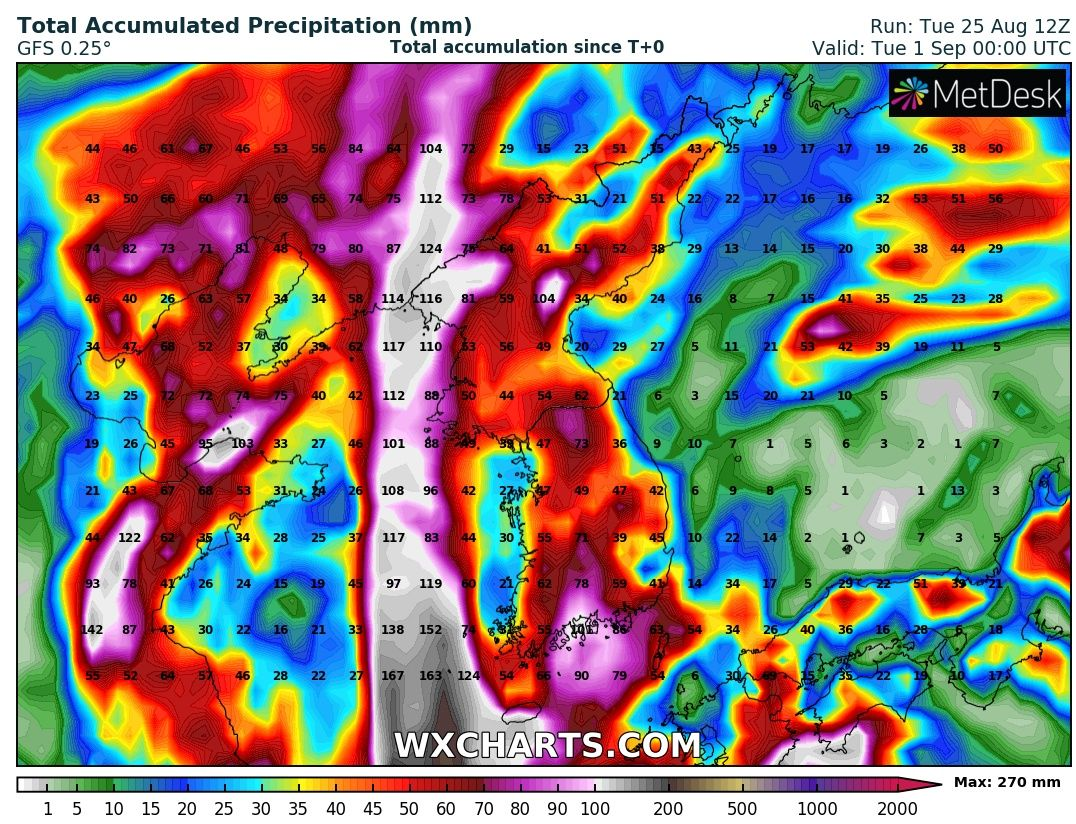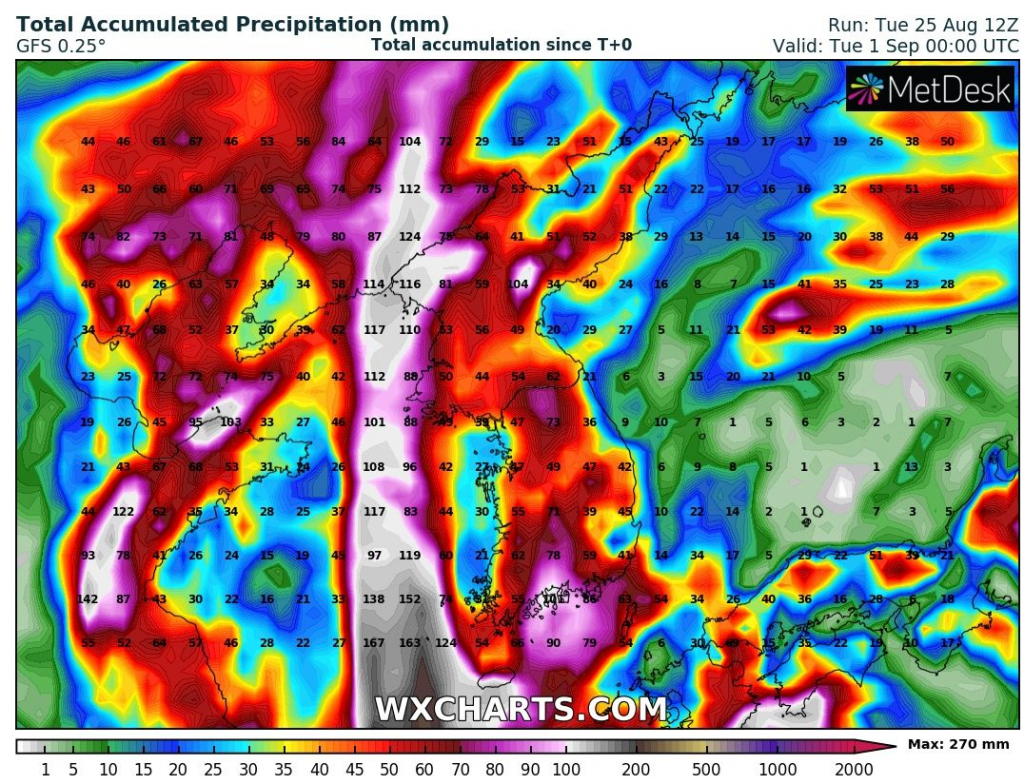 The next possible typhoon in region according to tropicaltidbits.com: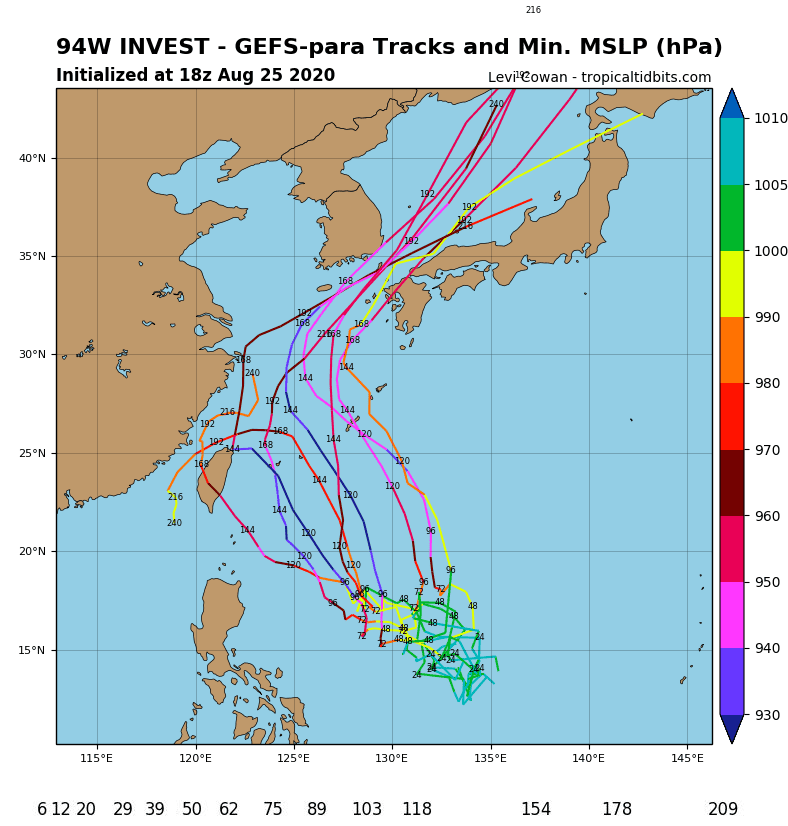 (Visited 62 times, 1 visits today)