Extreme cold air has shifted above continental Europe on the back side of robust Mediterranean system, which brings worsening of weather to Italy and Balkan.
Some parts of Central Europe are anomalously cold, with maximum daily temperatures on Monday, 12. October only +7/+9°C in European metropolitan areas, e.g. Warsaw is reporting maximum temperature only +9,2°C, Zagreb +9,0°C, Munich and Brno +8,8°C, Wien +8,4°C and Bratislava only +7,0°C.
Extremely cold is in valleys and mountainous basins under 1000 MASL - Hohe Wend in Austria is reporting winter maximum temperature only +2,4°C, Lisca in Slovenia +4,1°C, Parg in Croatia +5,1°C, Cewice in Poland +5,3°C, Liesek in Slovakia +6,8°C, Namest nad Oslavou, Czechia, +7,4°C, Mt. Rigi, Belgium +7,5°C, Mende, France +7,8°C or Lachen, Netherlands +8,3°C.
Extremely cold was Monday´s morning too, mainly in regions after transition of cold front with clear skies - in Villardeciervos, Spain, was measured -1,9°C, in Nuernberg, Germany and Karlovy Vary, Czechia -0,8°C, Cewice, Poland and Parg, Croatia -0,7°C, Torino, Italy -0,5°C or Billund, Denmark -0,4°C.
The highest precipitation amounts has dropped in Italy and Balkan near Mediterranean storm, Alpine region in East-Central Europe on the cold front, parts of southern Scandinavia, Benelux and northeastern Spain.
Mediterranean storm has brought wind gusts up to 126 km/h in Cap Bear, Corsica from Sunday to Monday, 11.-12. October, 2020.
The newest forecasts for Europe are bad and cold period is minimally until 20. October expected. Between 20.-24. October should arrive warmer weather, but after 25. October, next coldwaves are projected.
Mkweather will bringing fresh news about observed weather and forecasted outputs during the next period and watch current situation.
Infographics: wxcharts.com, meteologix.com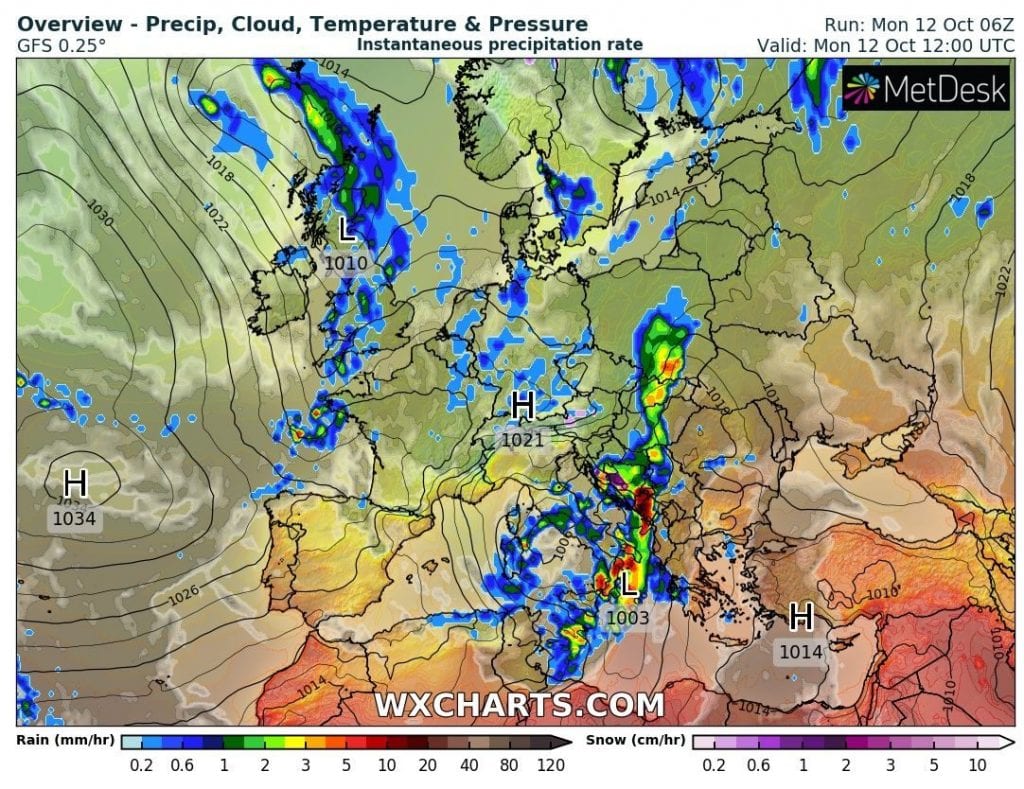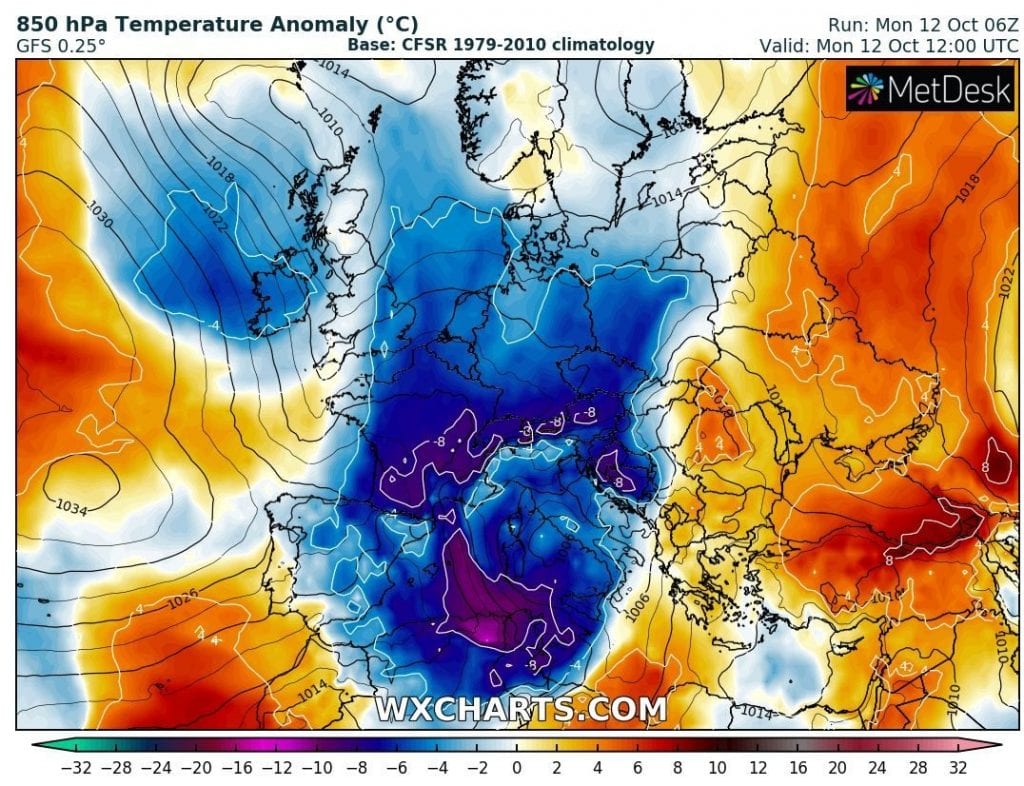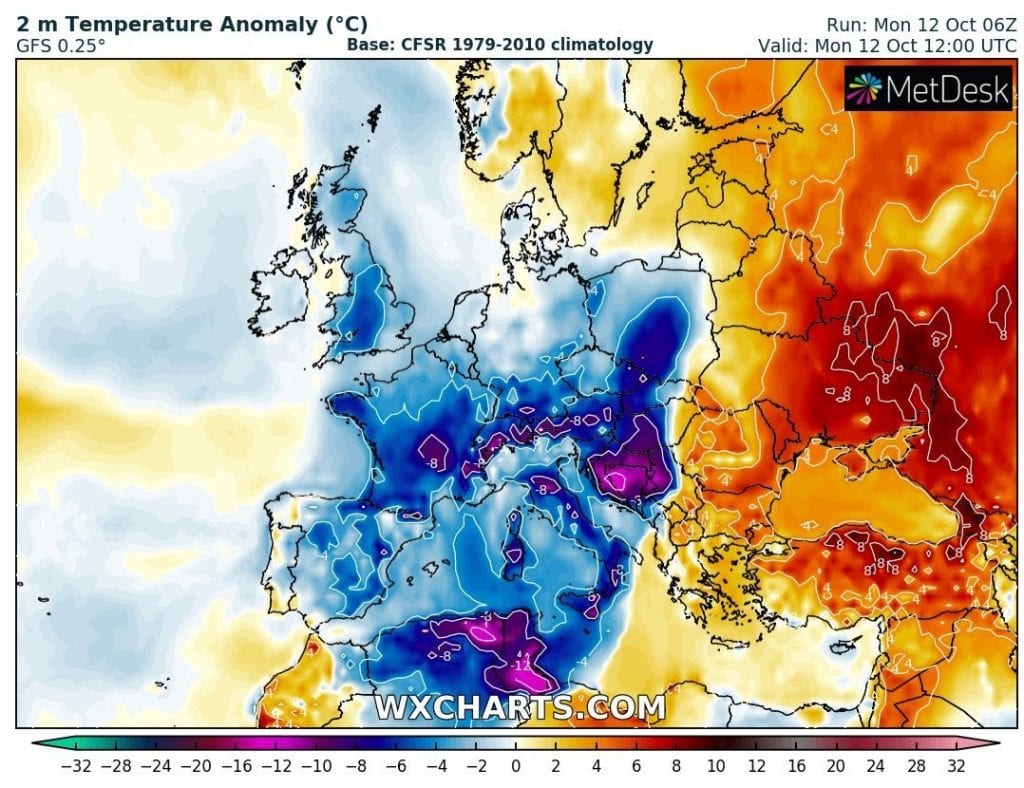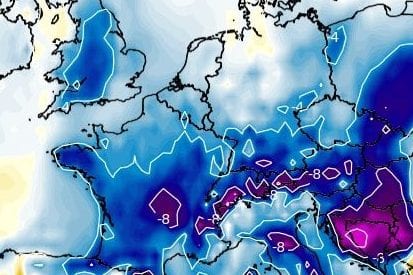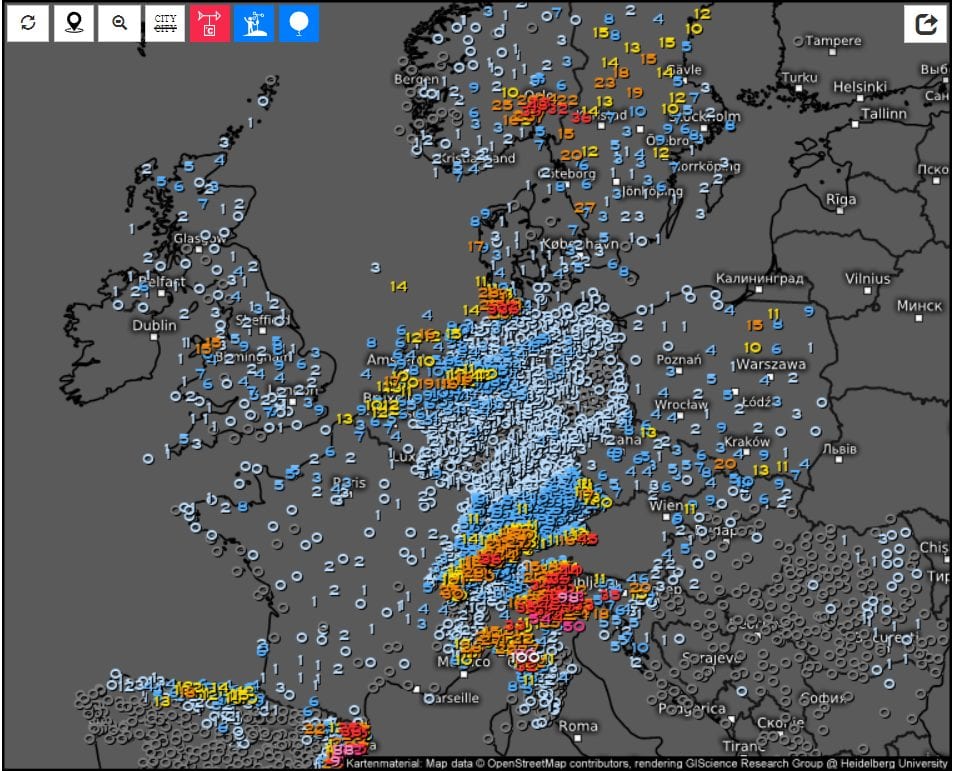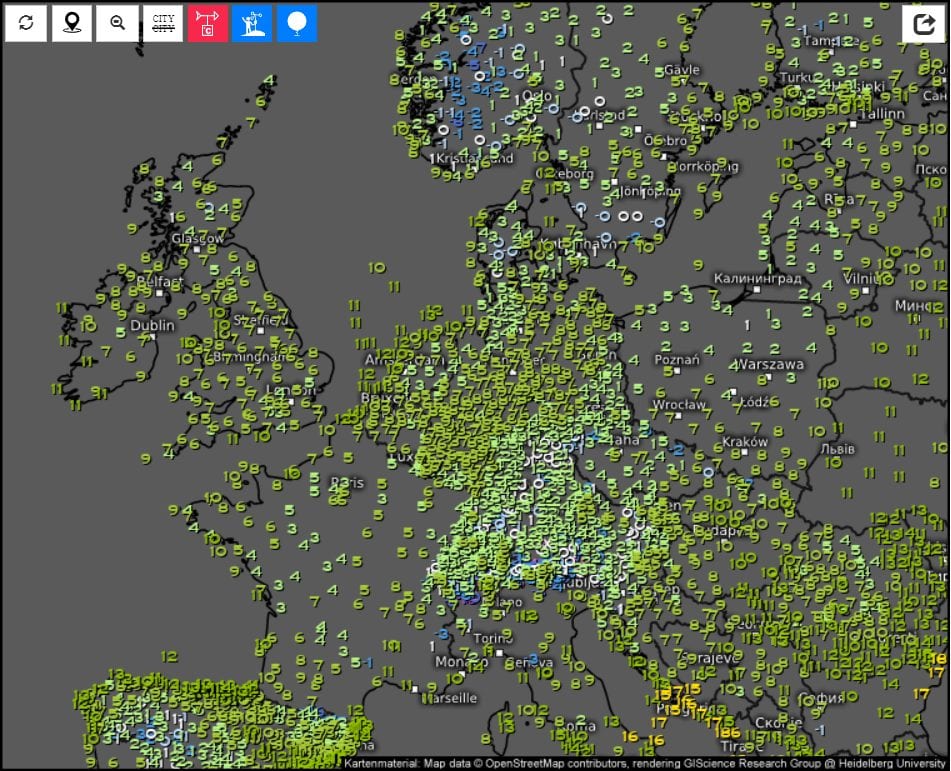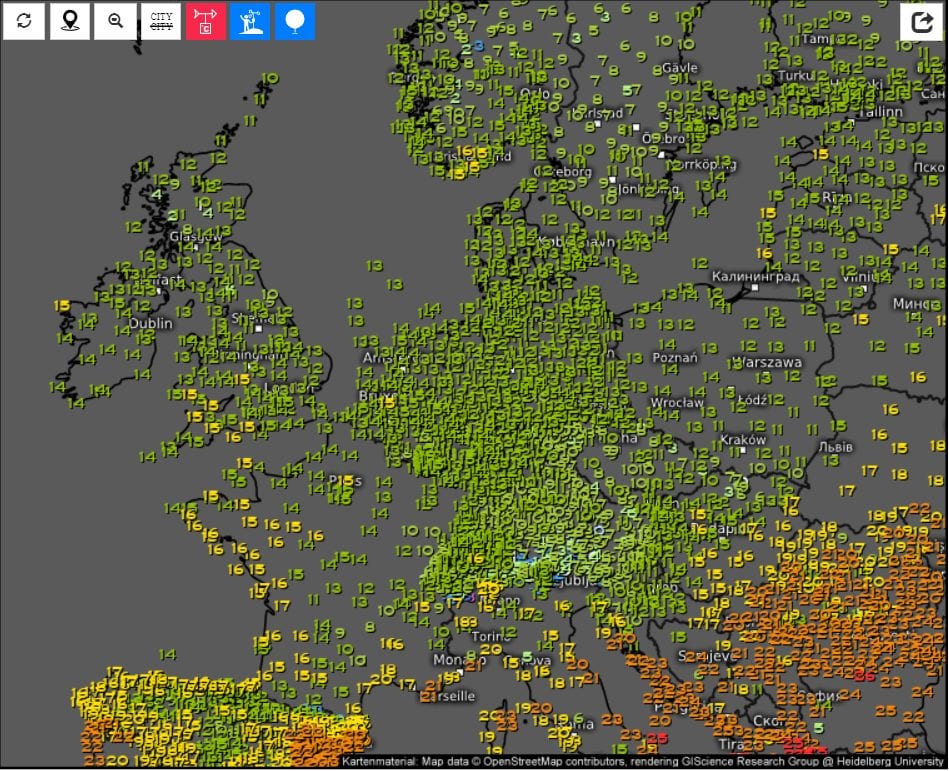 (Visited 67 times, 1 visits today)