Flood situation
Despite relatively calm summer season 2021 in British Islands, there are still appearing regional flood risks, associated with occasional storm systems, moving farther above Europe.
Only on Friday, 9. July 2021 were hit by flash floods in parts of Eastern England, mainly the city of Peterborough in Cambridgeshire, where nearly 2 months´ rain fell in only 2 hours.
Currently, floods risk is shifting above Southern England, including the London region, when on Monday and Tuesday, 12.-13. July 2021, powerful downpours are forecasted, with local precipitation amounts above 50 mm.
Risk of intense slow-moving thundery downpours across SE England on Monday bringing flash flooding according to watchers on Twitter. Large CAPE forecast early on with a moist airmass, convergence zone drifting N could be the trigger for these downpours.
A 12-day period of hot weather for the British Islands
After the stormy start of the week, the 12-day period of summer, gradually tropical weather is forecasted for parts of the UK and even, Ireland!
The first warm day, with a possibility of maximum temperatures above +25°C is forecasted on Thursday, 15. July 2021 and already on Saturday, 17. July, the first tropical day of the year should appear in England.
Tropical threshold +30,0°C should be broken in continental Ireland, too, according to GFS outputs.
The Tropical, later summer period will continue minimally until 27. July 2021, maybe until early August 2021, therefore plan your vacations and holidays carefully, because it appears such a peak of Summer 2021 not only in British Islands, but too in all Europe.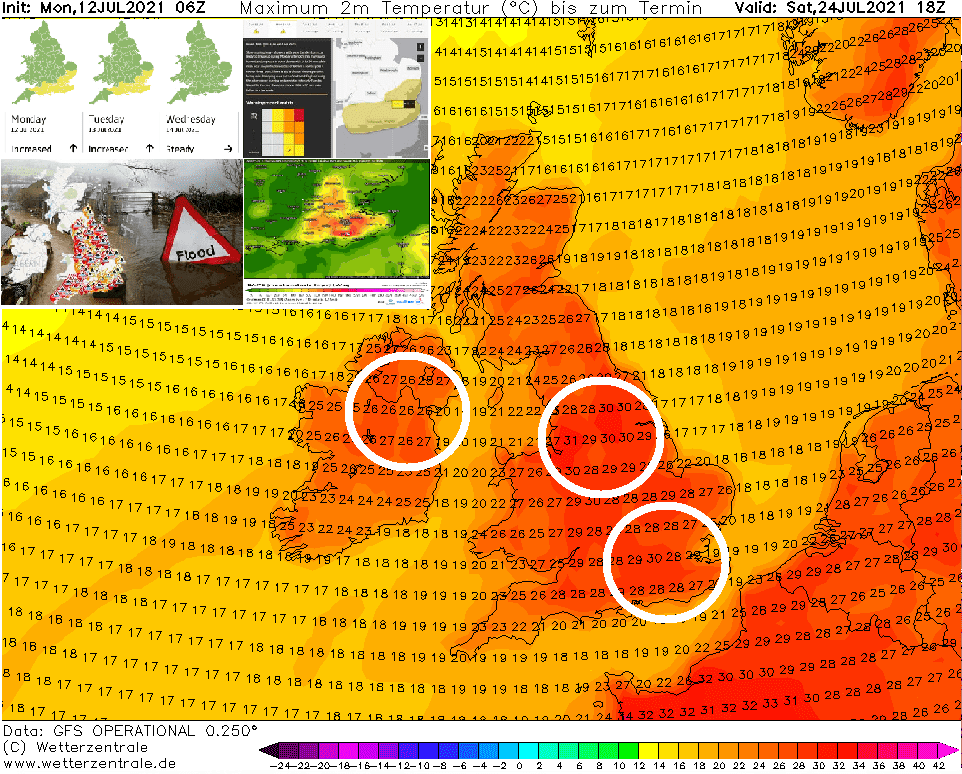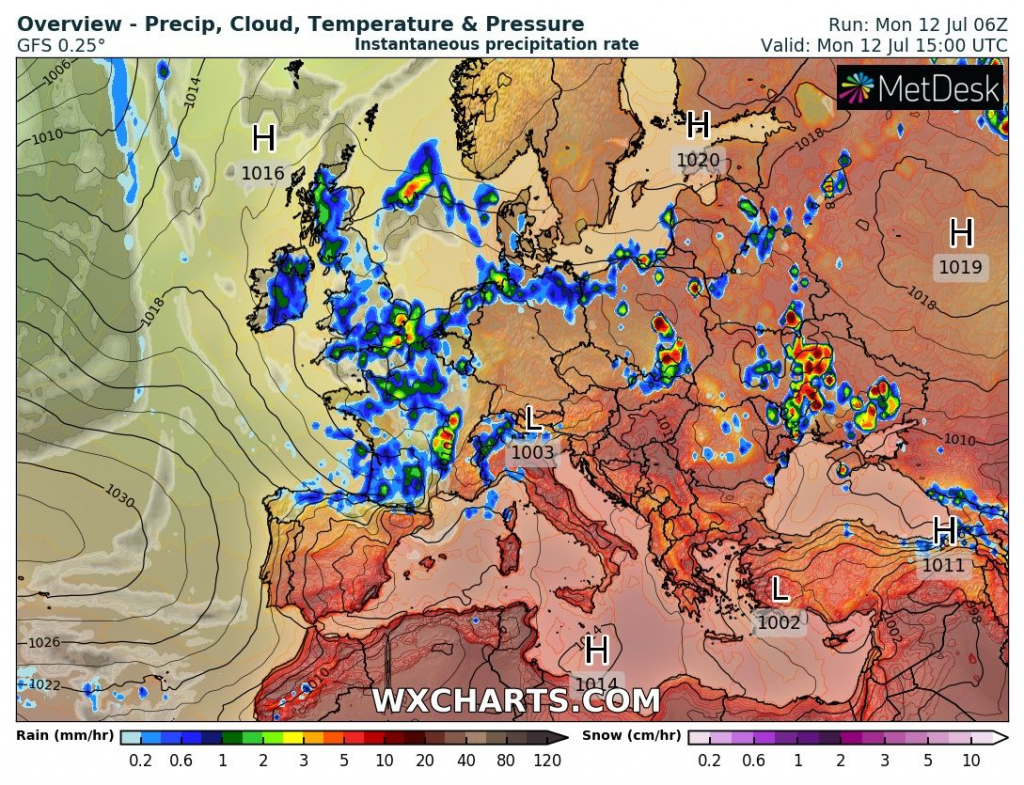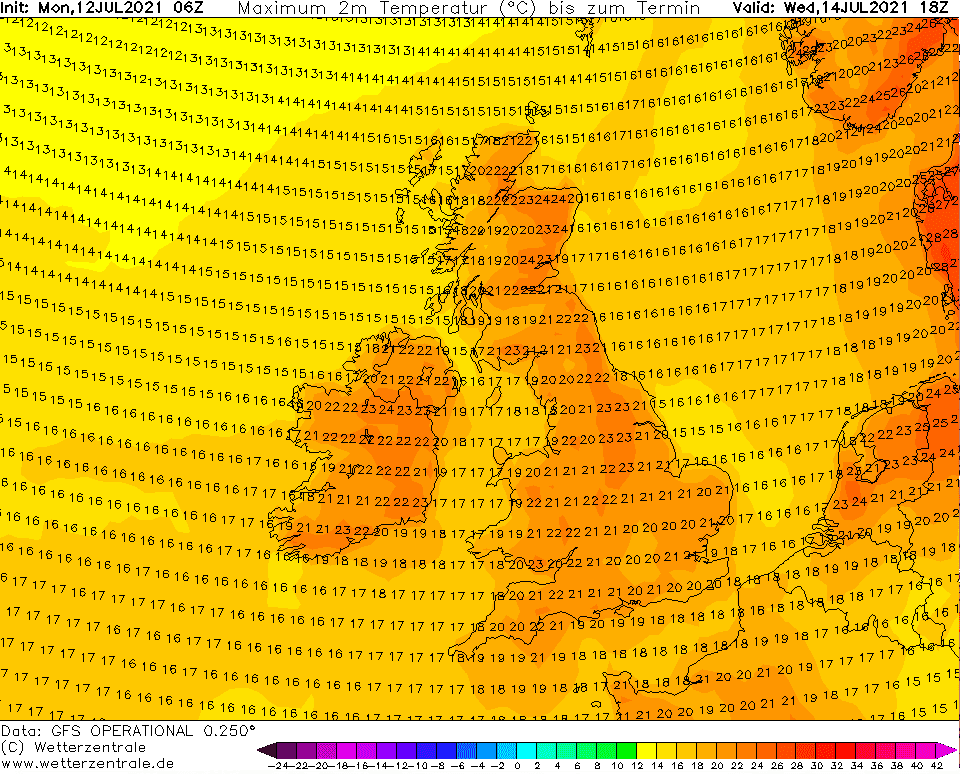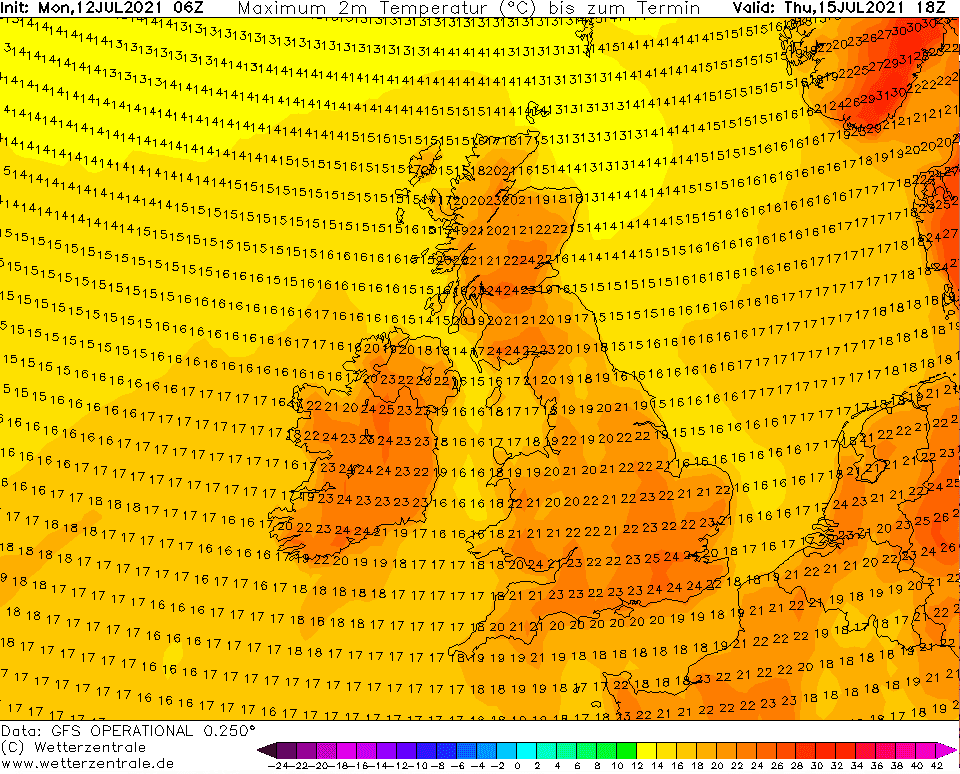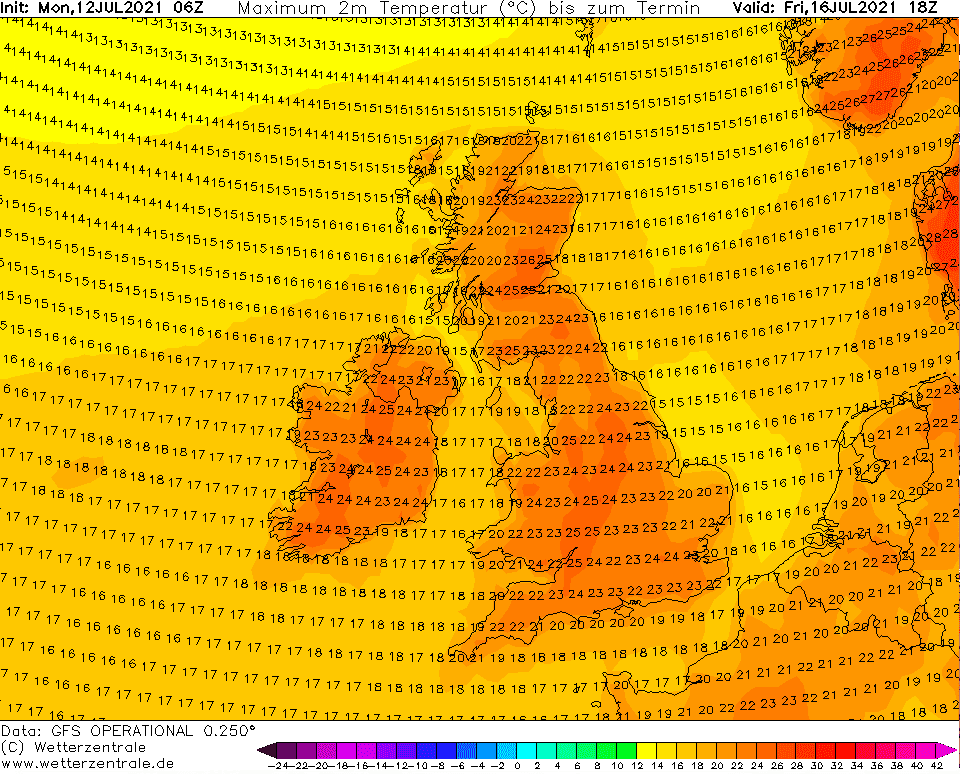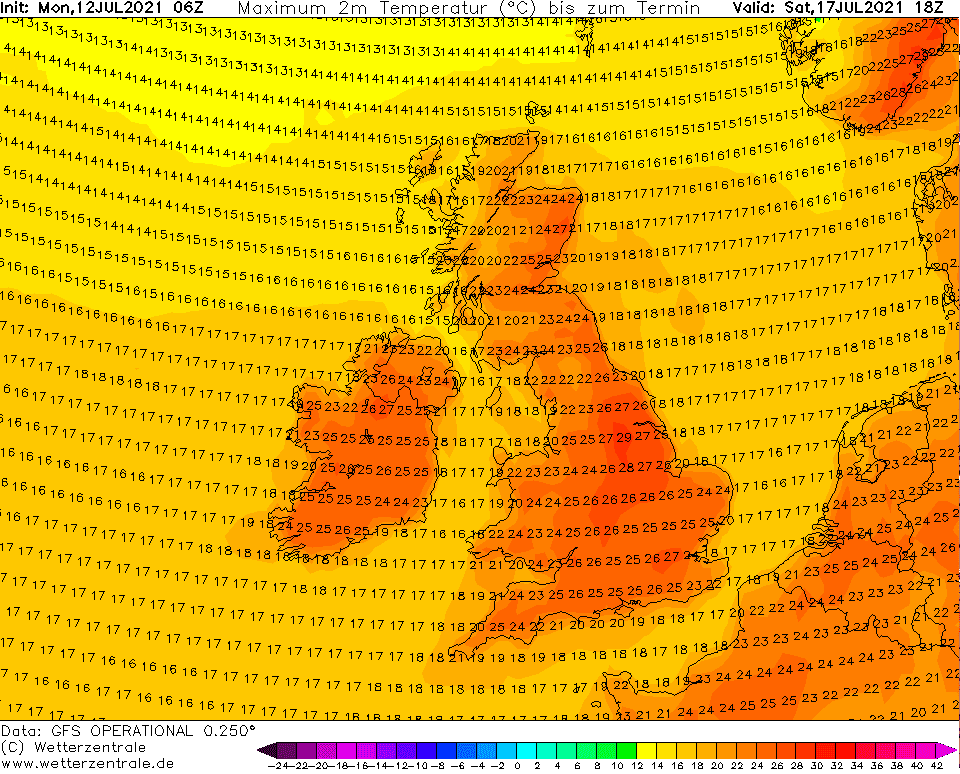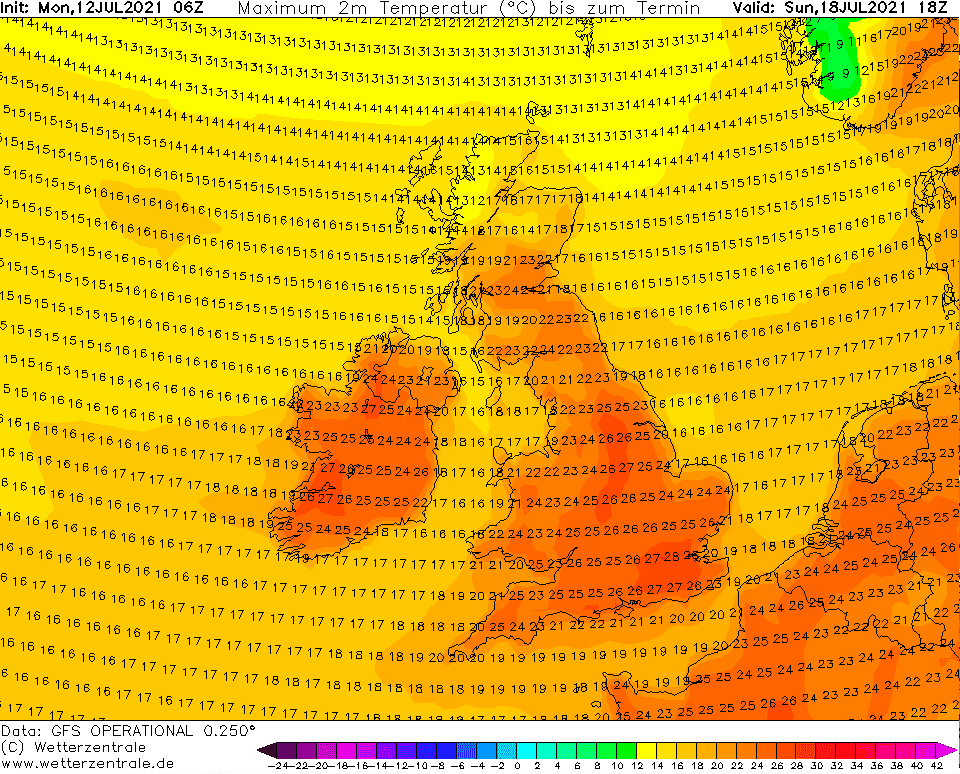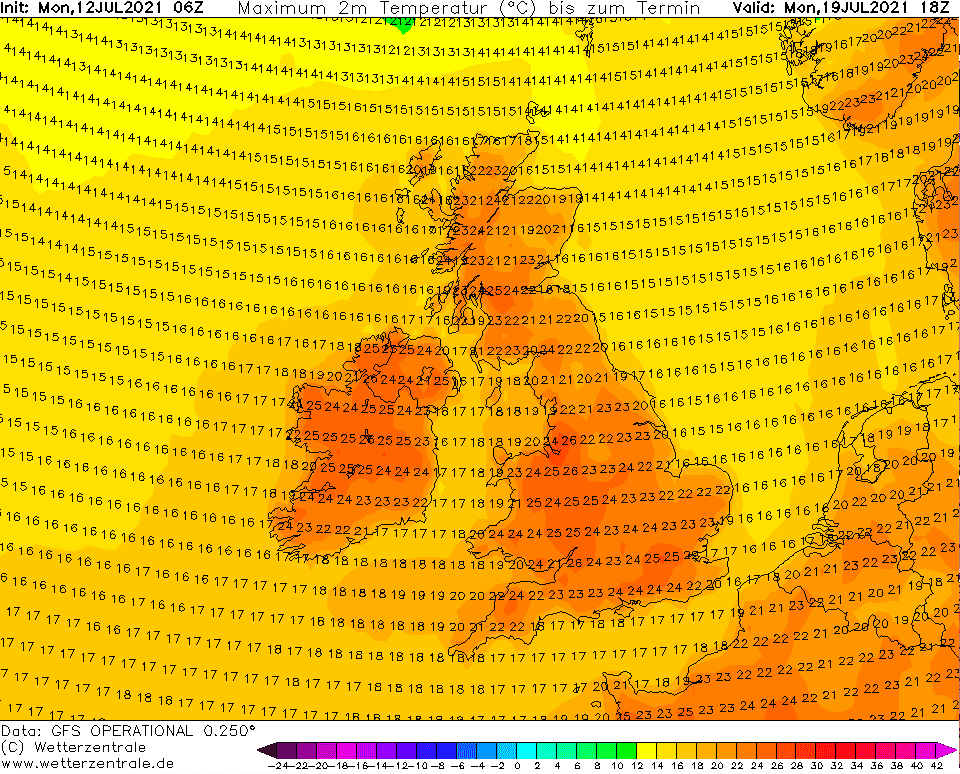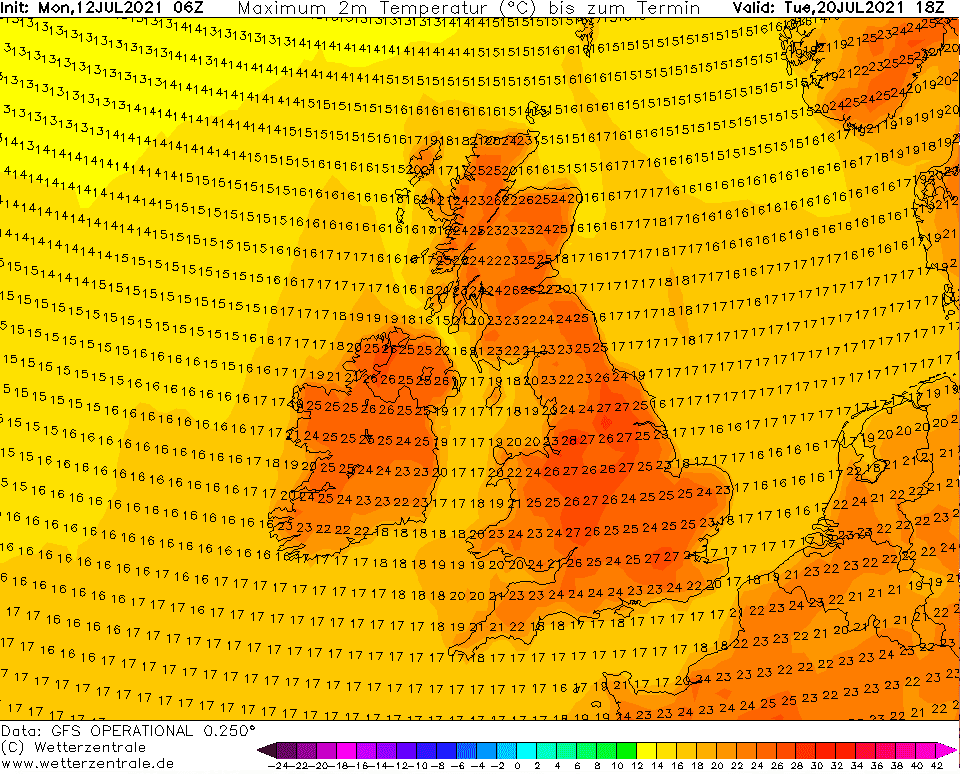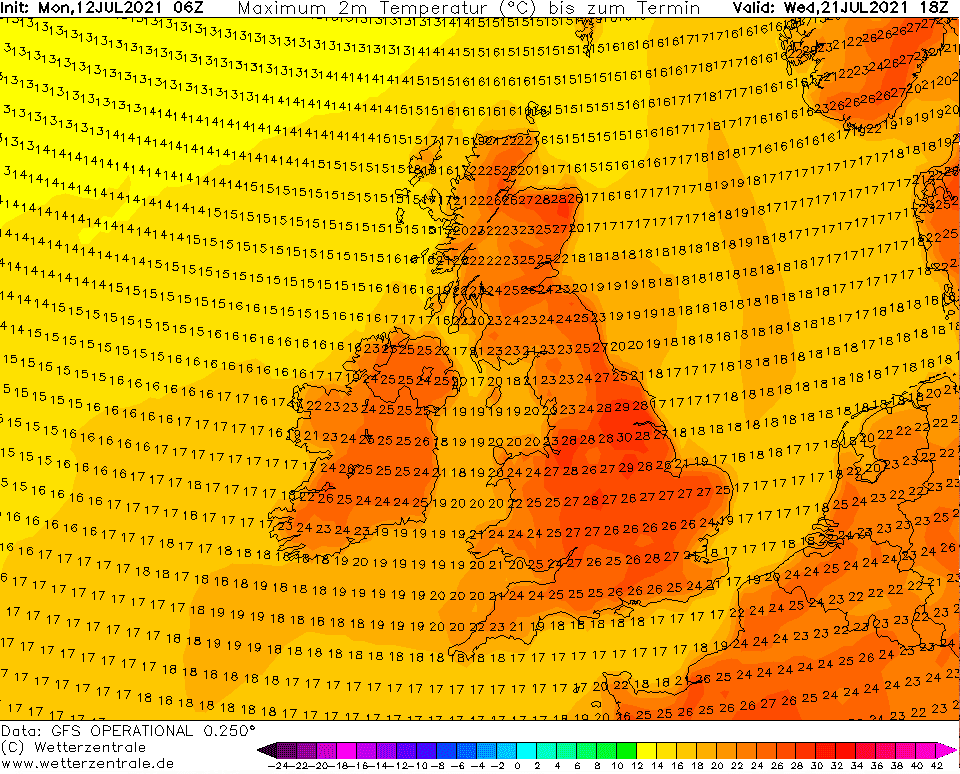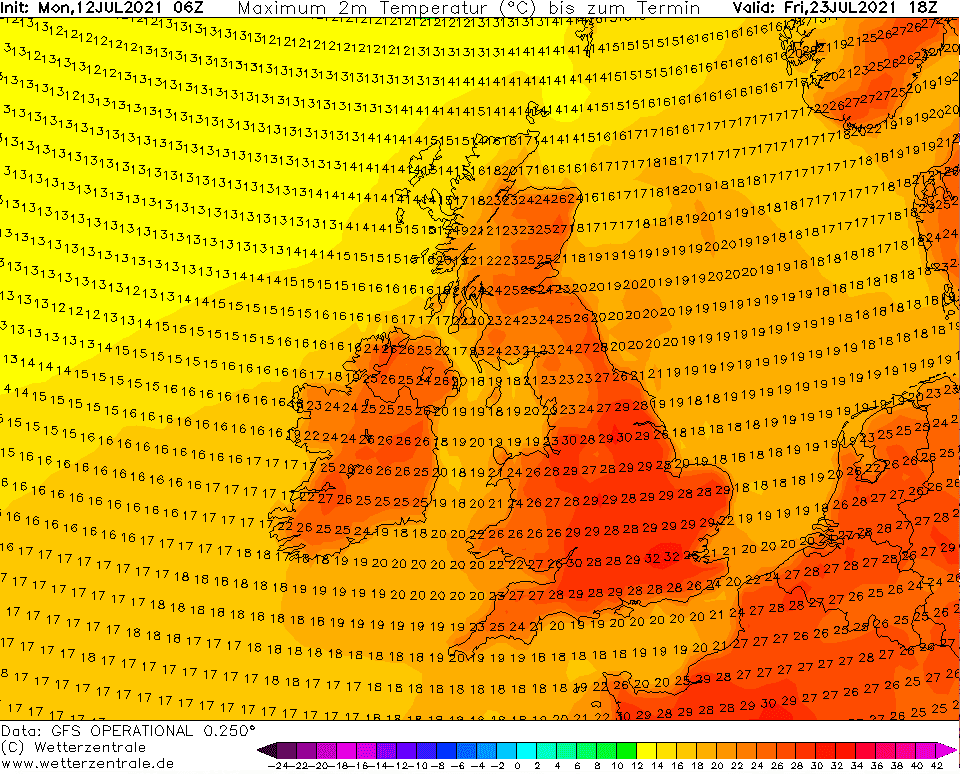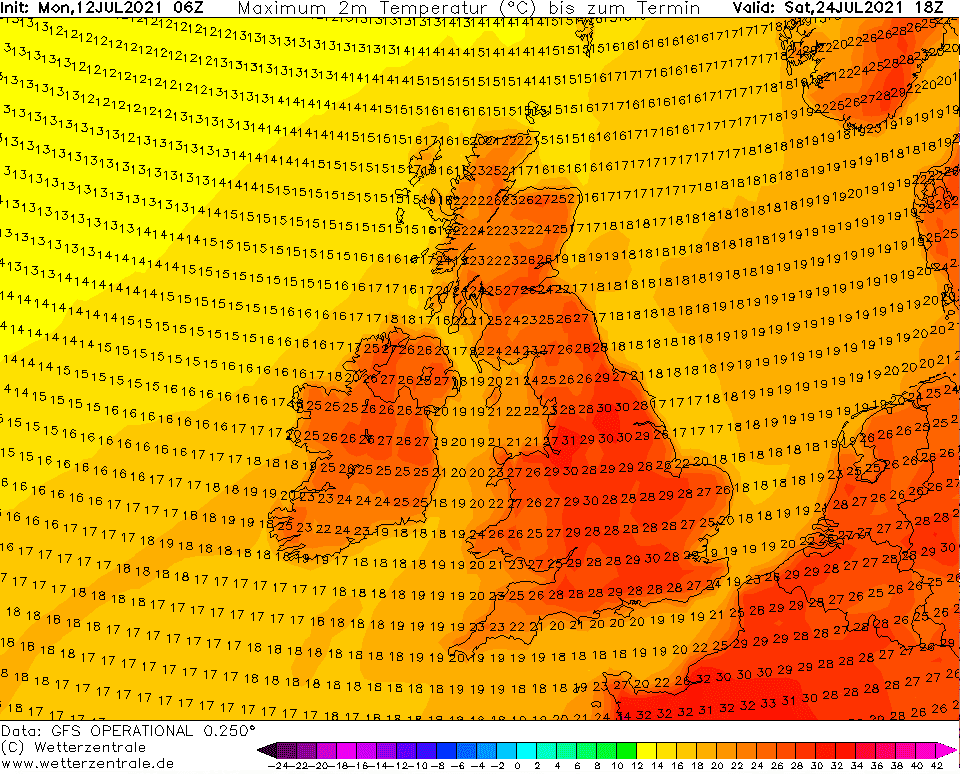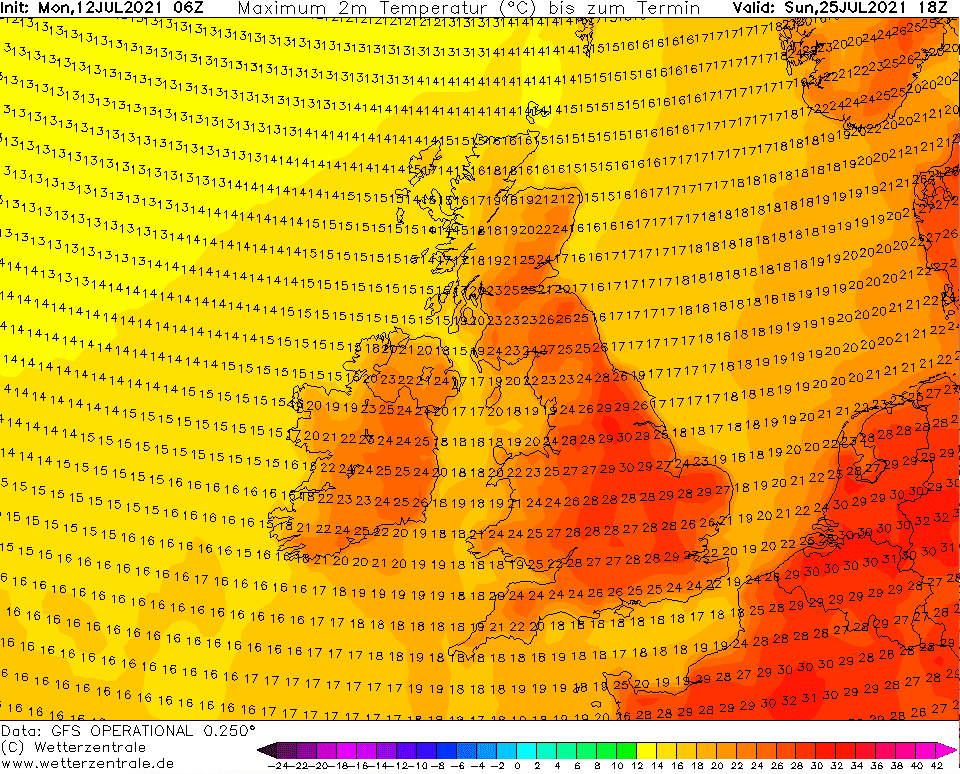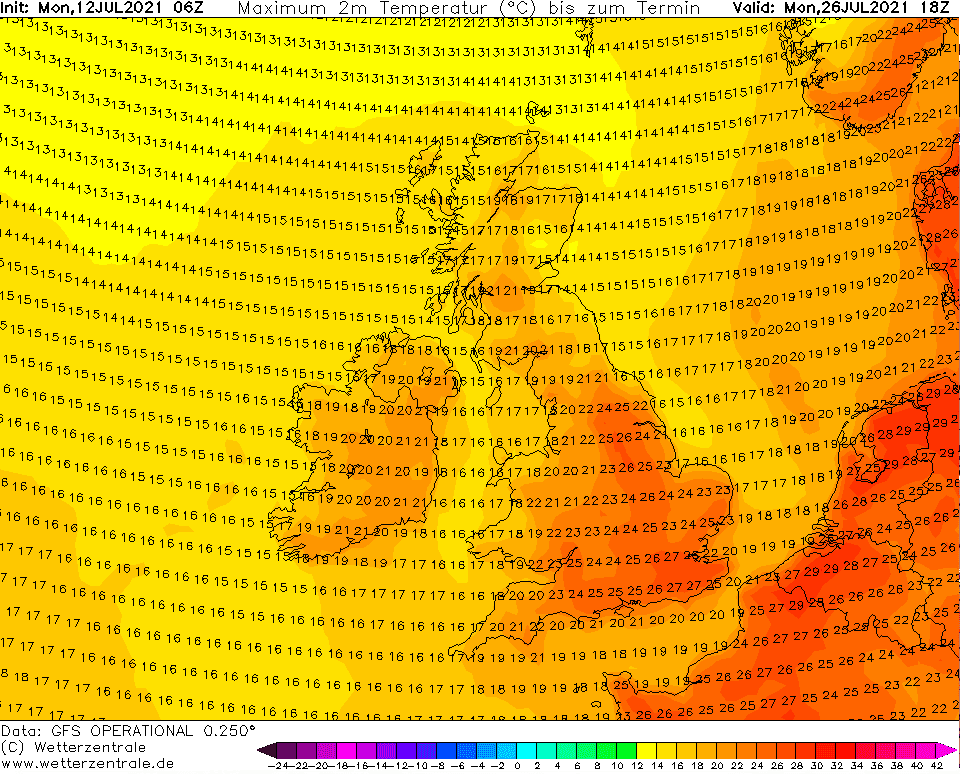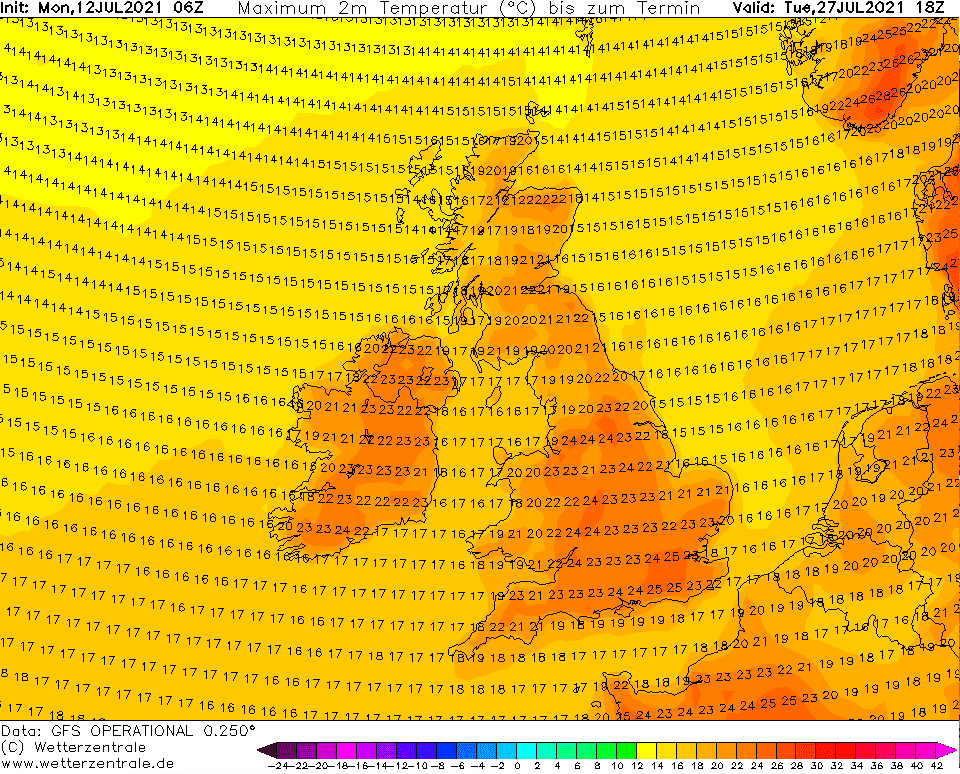 Source: wetterzentrale.de