During current month, 3 big landslides and one airplane tragedy feared during strong late summer monsoon Nepal and India, together with 86 dead and 120 possible dead (including missing people).
44 people are feared dead after Friday´s landslide on swept away 37 houses in Lidi in Jugal Rural Municipality, Sindhupalchowk, Nepal on Saturday. Bodies of 10 locals have been recovered from the landslide debris, while 34 people have gone missing. Among the bodies recovered by Nepali Army, Nepal Police and locals, four were that of children. A landslide survivor being airlifted from Lidi in Jugal, Sindhupalchowk, to be taken to Kathmandu for treatment.
Next 6 people, including four members of the same family, were killed in the western region of Calicut, Nepal, on Friday. The landslide destroyed dozens of houses in the mountains. According to officials, heavy rains and landslides are hampering relief efforts.
Heavy rains and landslides have killed 215 people in Nepal this year.
The number of deaths reported in the landslide from Friday, 8. August 2020 in Idukki district of Kerala, India rose on Tuesday, 11. August to 52. On Tuesday morning, bodies of two men and a woman were recovered from Pettimudi. The bodies were found around four km from the quarters. The search operation by a team of fire, forest and police personnel has extended till the downstream of a river. The team is on the search for 19 more people who are feared missing in the tragedy.
Parts of South and Southeastern Asia alive the strongest late summer monsoon in history. In Mumbai at the beginning of the August 2020 dropped 332 mm rain / 24 hour (the most in August ever) /https://mkweather.com/2020/08/06/the-strongest-late-monsoon-rain-ever-mumbai-faces-historical-floods-332-mm-24-hours//, extreme monsoon caused airplane tragedy during the previous week /https://mkweather.com/2020/08/08/extreme-monsoon-in-india-crashed-plane-in-heavy-rain//. Expected number of dead in region only in these 4 tragedies reached 120.
Sindhupalchowk landsline in Nepal (44 possible dead) from Friday, 14. August 2020:
Kerala landslide in India on Tuesday, 11. August 2020 (52 dead):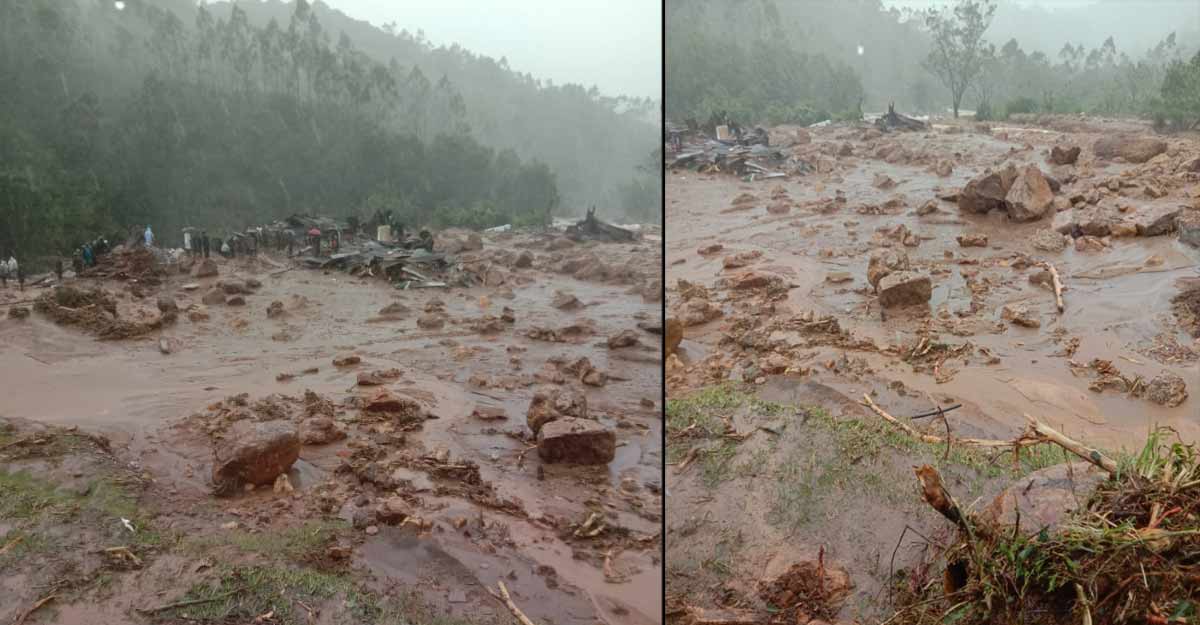 GFS is expecting for large parts of India, Bangladesh, Nepal and SE Asia till end of August 2020 200-500 mm of rain (8-20 inches):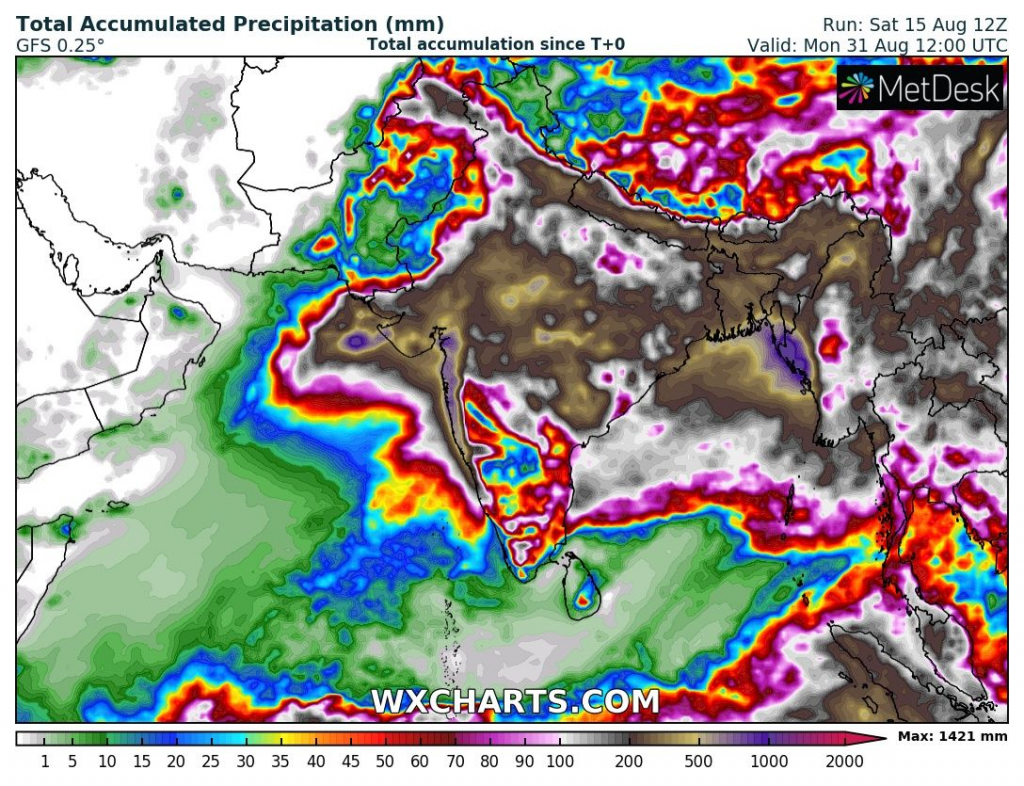 Sources:
http://english.ratopati.com/story/14698
https://southasiamonitor.org/nepal/44-feared-dead-sindhupalchowk-landslide-nepal
https://www.thequint.com/videos/news-videos/news/india/kerala-landslide-more-bodies-recovered-death-toll-rises
Read more:
(Visited 53 times, 1 visits today)