At the weekend, parts of Australia alives stormy and windy moments – mainly west coast and the edge of Southeast.
Not so long ago, Southeast of continent and Tasmania was bothering by anomalously coldwave with snow and frost /https://mkweather.com/2020/08/04/antarctic-blast-hit-australia-snowing-in-melbourne-and-hobart-105c-13f-and-the-coldest-4-days-for-last-24-years//. Finally, in Tasmania was measuered recorded -14,2°C (6°F) – the lowest temperature on the island ever /https://mkweather.com/2020/08/12/confirmed-tasmania-with-the-coldest-temperature-ever-142c-6f//.
After a time, the next big coldwave is in outlook for southern and southeastern part of the continent. Already next week, till Saturday, 22. August 2020, over area will move extremely cold air, with regional temperature below -10°C from long term average.
Since winter 2020 is slowly in its end in region, its possible, that the next coldwave will be the last chance for strongest frosts or snow in region.
Big coldwave is in Brasil and parts of South America expected during next week. In parts of Brasil a coldwave can be historical, with anomalies from long-term average up to -30°C! /https://mkweather.com/2020/08/13/brasil-is-waiting-a-historic-coldwave-temperatures-will-drop-30c-below-average-around-20-august-2020//
According to Tasmania´s record, expected Brasil coldwave and situation in Argentina and Chile /https://mkweather.com/2020/08/12/patagonia-with-one-of-the-cruelest-winter-for-last-20-years//, winter 2020 over Southern hemisphere appears as relative powerful. We are interesting, if similar conditions will be persist over winter 2020/21 over Northern Hemisphere, too /https://mkweather.com/2020/07/29/first-forecast-for-winter-2020-21-early-powerful-coldwaves-nov-dec-then-weakening-of-cold-pattern-and-warm-jan-feb-mar//.
Current situation in Australia /storms and wind/, wxcharts.com: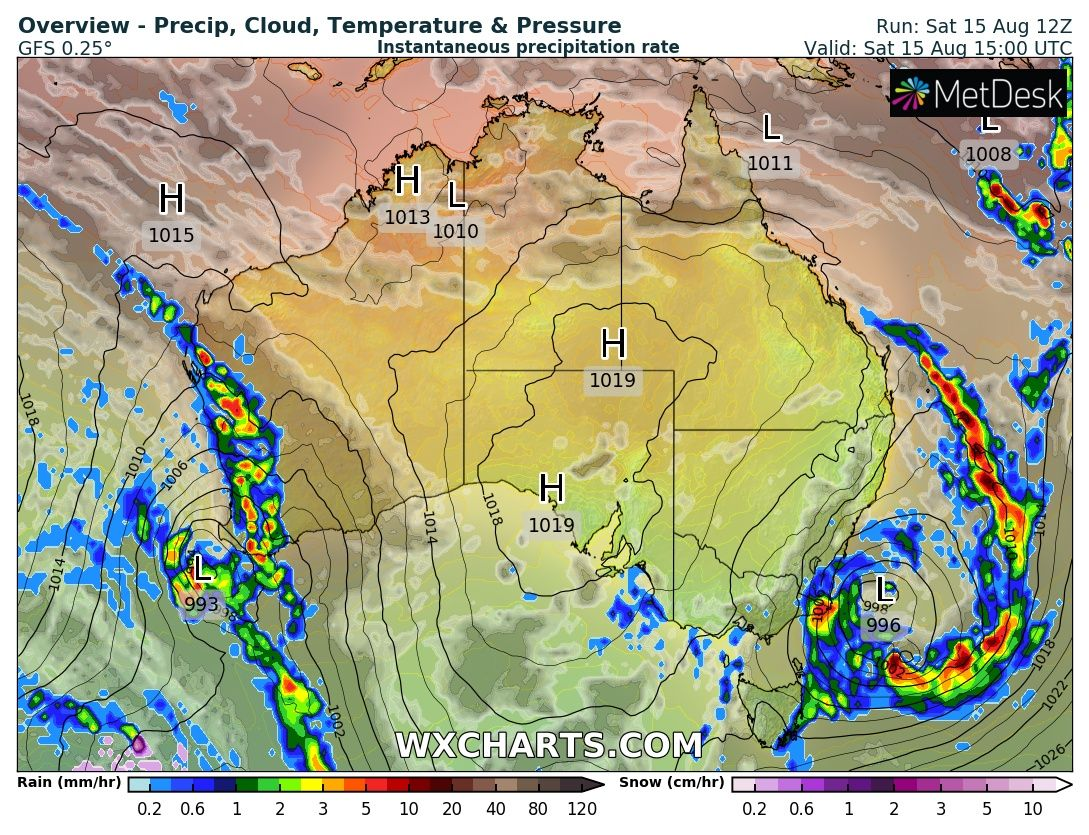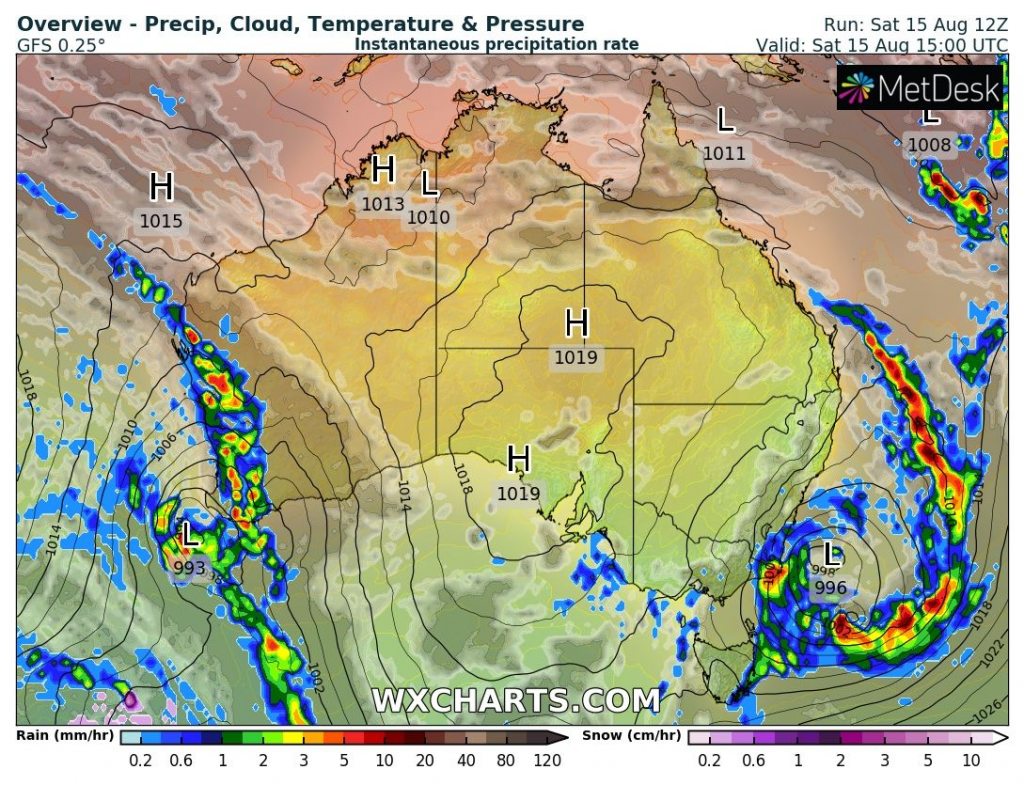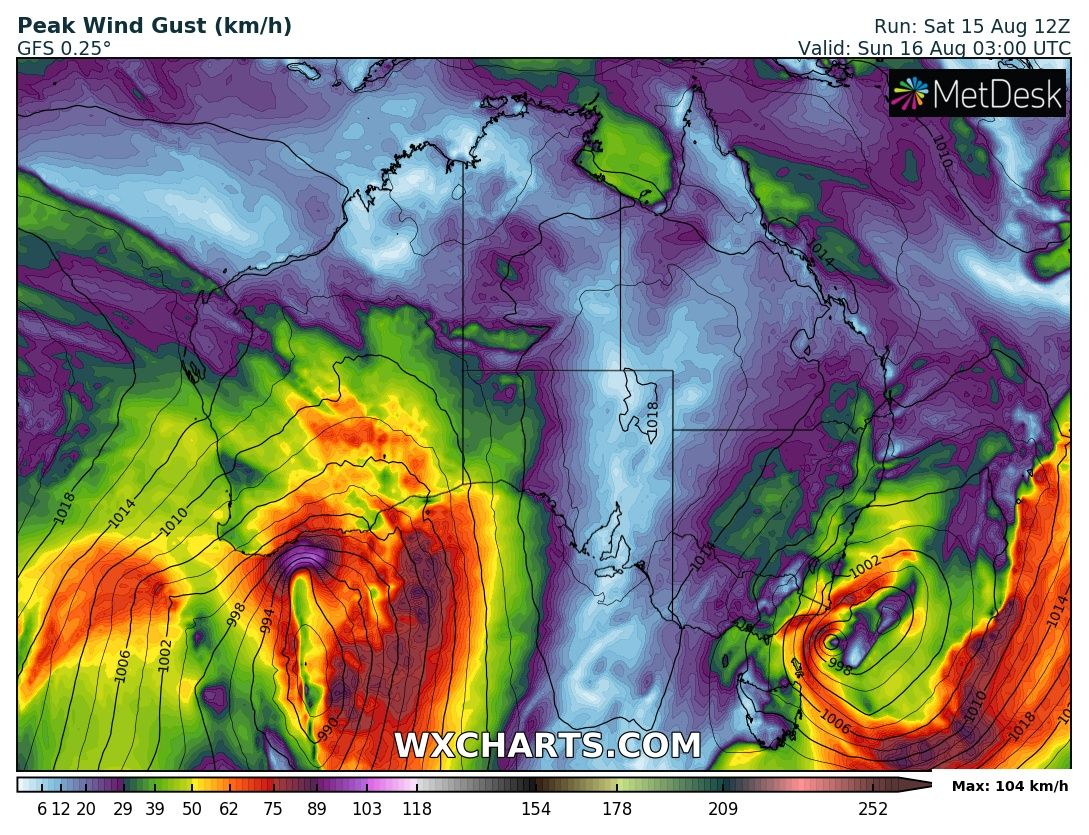 Predicted temperature anomaly in Australia from Friday to Saturday 21.-22. August 2020, wxcharts.com:
Read more:
(Visited 28 times, 1 visits today)