After Hurricane Genevieve west of the coast of Baja California, the East Pacific Ocean had been devoid of any organized tropical systems for 5 days. It has changed and two new tropical storms have formed as of Wednesday, 26. August, and at least one have directly impact land.
The most direct threat to land has Hernan:
"Hernan will make its closest pass to the southern tip of Baja California Sur on Friday afternoon and evening, bringing some gusty winds and locally heavy rainfall," according to AccuWeather.
"The system will then turn westward away from Baja California Sur and move across cooler waters over the weekend, causing it to weaken to a non-tropical low,"
A second, tropical storm Iselle is expected to move slowly towards Baja California till Saturday and Sunday, with possible lesser impact on southwesteern coast of peninsula.
Moreover, Mexico, similarly than Southwest US is experiencing with extreme heatwaves in the North. In Ejido Nuevo on Thursday was measured +48,6°C / 120°F – the highest temperature since end of July 2020.
Infographics: ogimet.com, tropicaltidbits.com: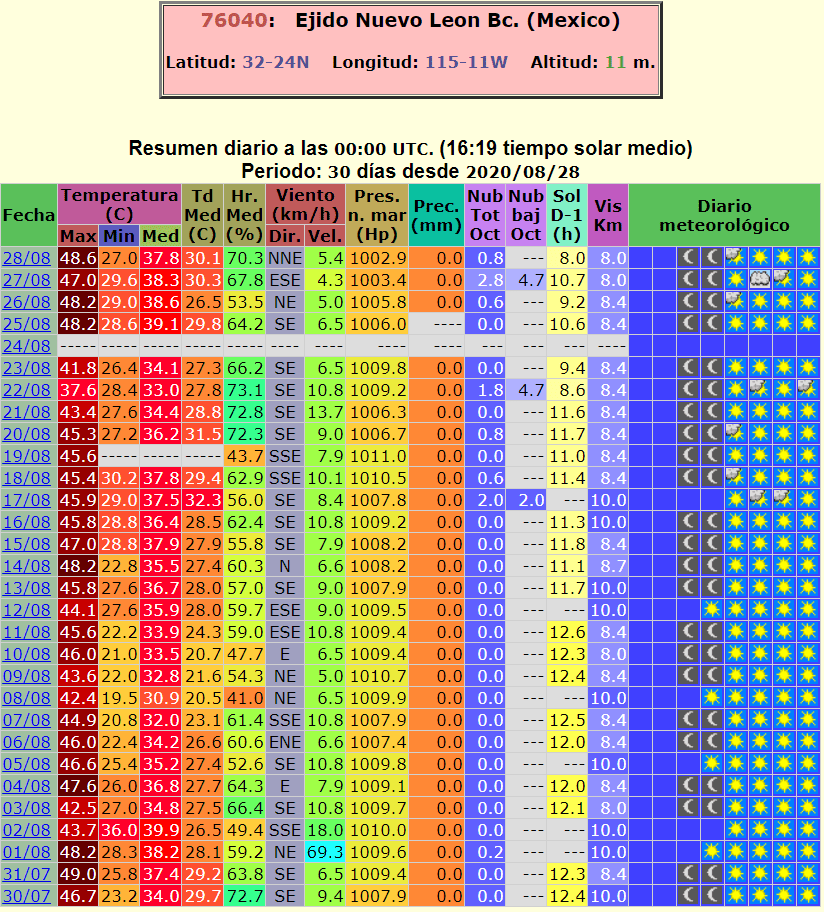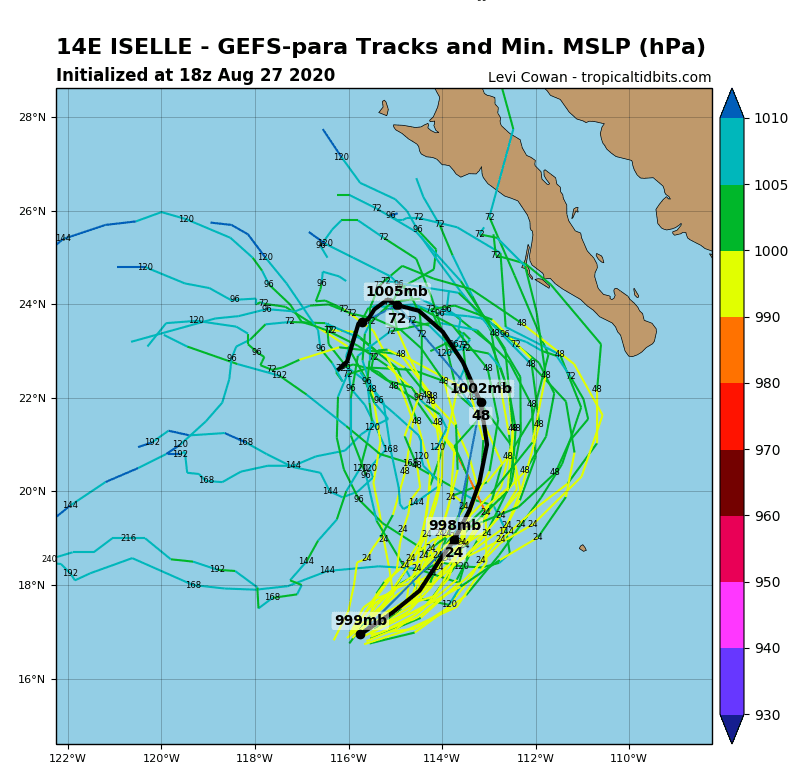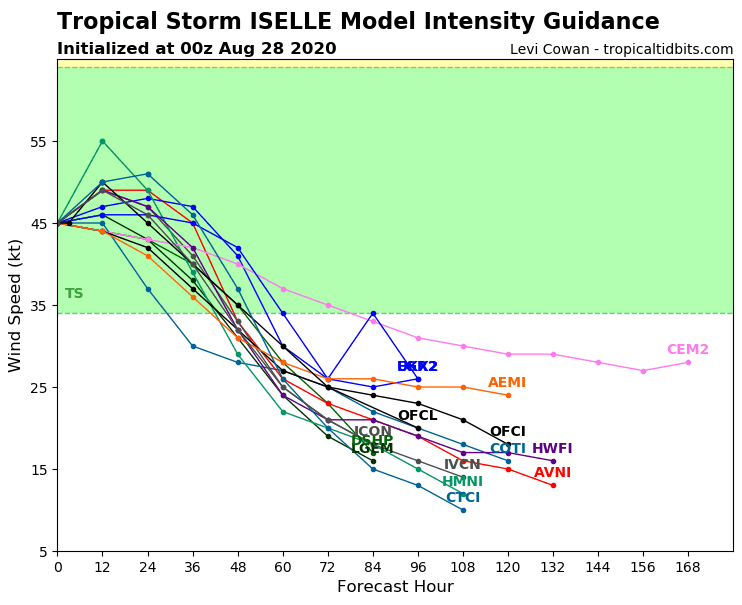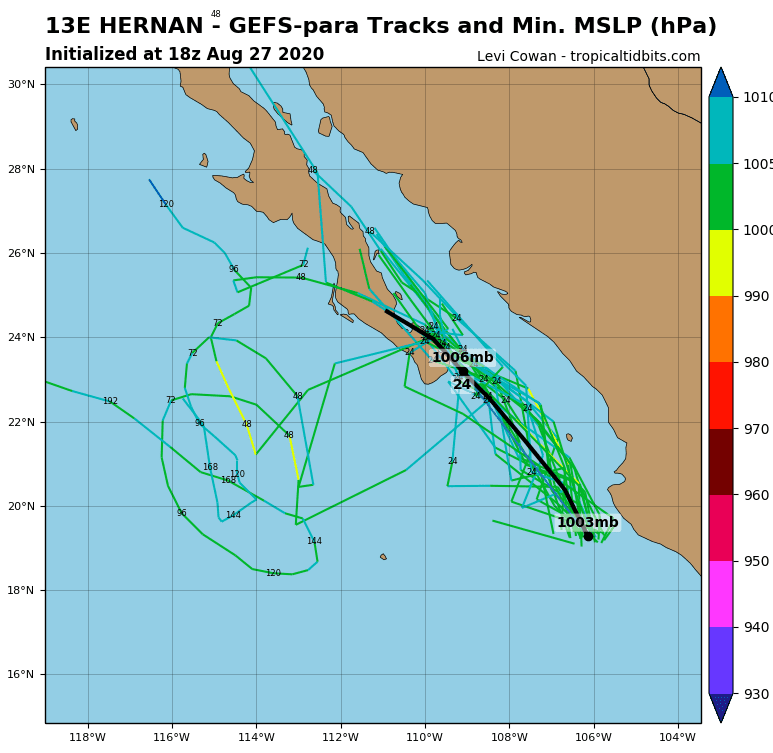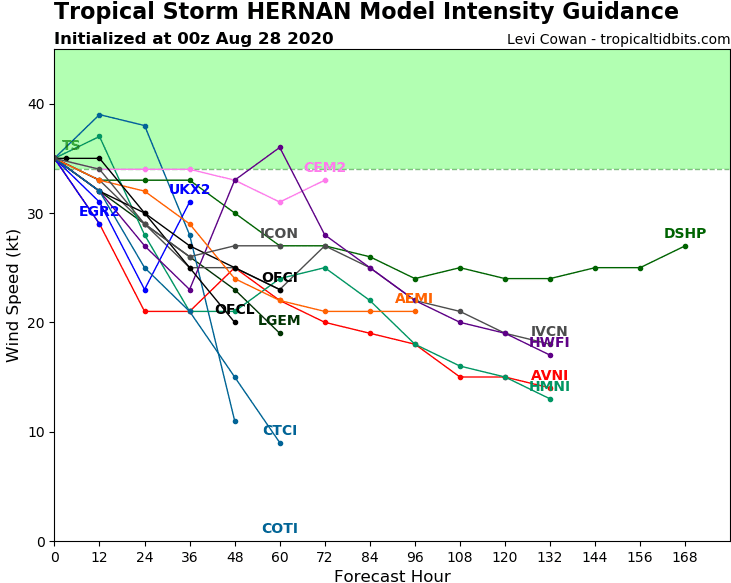 (Visited 13 times, 1 visits today)