Tornado warnings in Louisiana, Arkansas, Mississippi , Tennessee and Kentucky are valid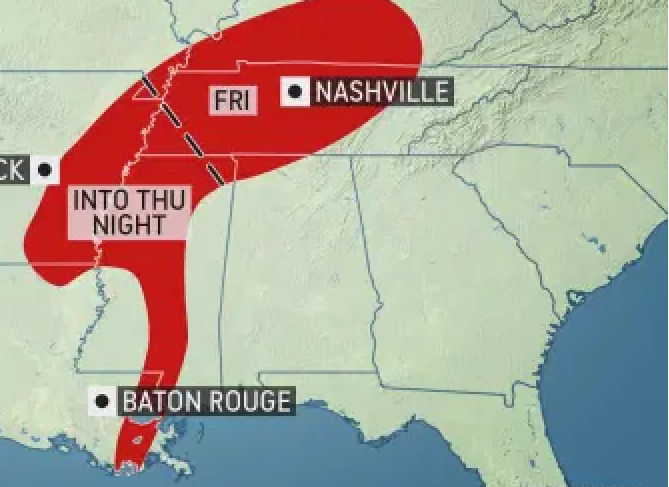 Louisiana hit the strongest hurricane ever /https://mkweather.com/2020/08/27/catastrophic-hurricane-laura-is-stronger-than-katrina-the-worst-in-louisiana-since-1856-with-sustained-winds-241-km-h-150-mph// and furthermore, severe outbreak of tornadoes can appear after its move above land.
Tornadoes start in the outer edges of hurricanes. Once a storm is over land, the increase in surface friction can lead to twisters.
Typically they are not as long lived, and typically a little weaker, than those formed from supercells in the Central Plains.
Tornado outbreak linked with hurricane Isaias however surprised. Togerher 38 tornadoes in Mid-Atlantic and Northeast occurred up to EF3 with 233 km/h (145 mph) wind gusts, in North Carolina. This outbreak brought 26 injuries.
The next tornado outbreak, linked with ex-hurricane Laura will be the strongest in northern Louisiana, Mississippi, Arkansas and then Tennessee and Kentucky.
In Arkansas according to Accuweather there is still a risk of wind gusts up to 140 mph / 225 km/h and rain up to 12 inches / 300 mm with widespread floods.
Laura stays of tropical storm intensity minimally up to Monday, when it will be moving southerly from Newfoundland above Atlantic.
Infographics: Isaias tornado outbreak, expected tornado outbreak, wind gusts, rain and forecasted stormtrack of ex-hurricane Laura and latest Key messages from NOAA: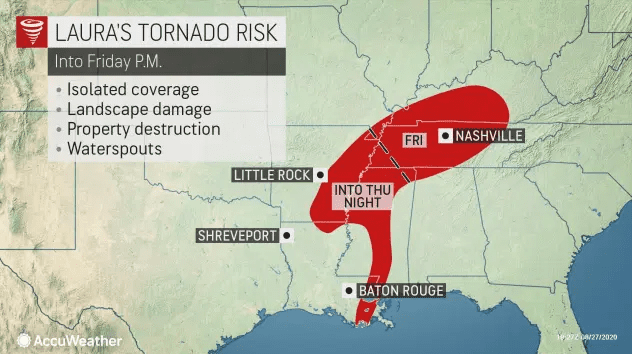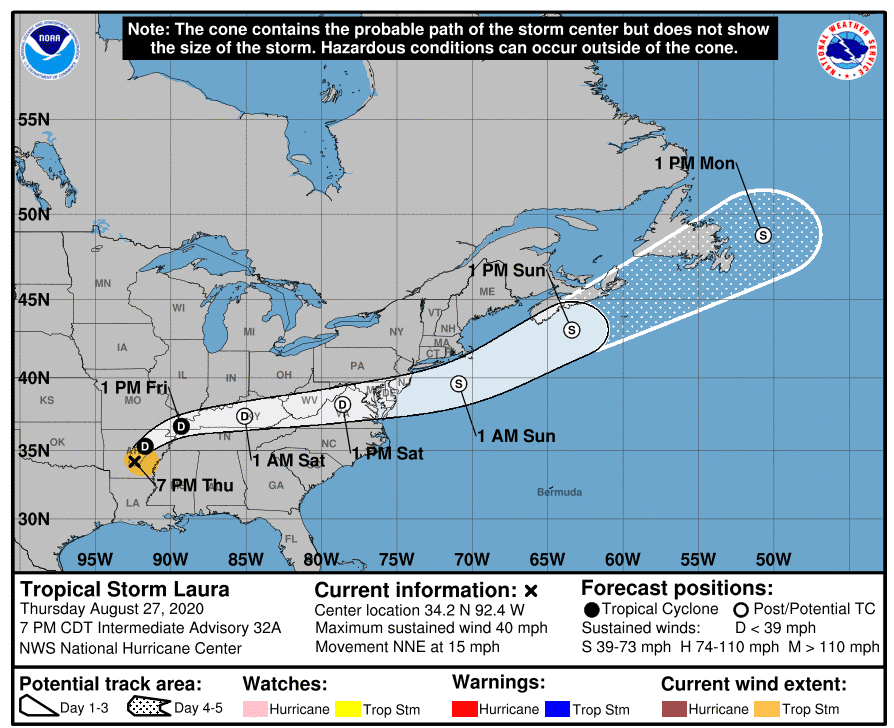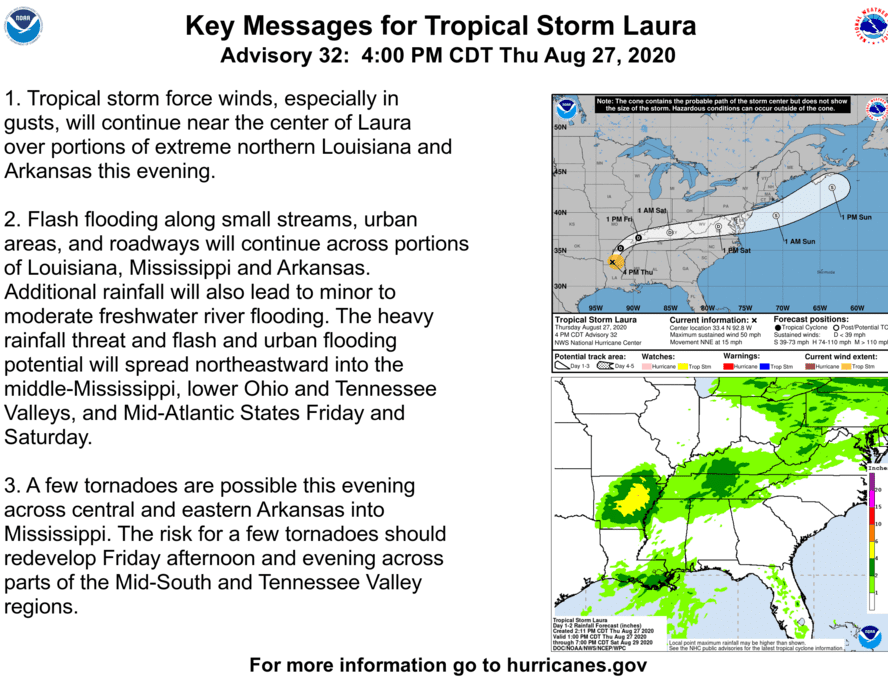 https://en.wikipedia.org/wiki/Hurricane_Isaias_tornado_outbreak
https://www.tropicaltidbits.com
https://www.accuweather.com/en/hurricane/forecasters-warn-of-significant-tornado-risk-after-laura-makes-landfall/799880