After hurricane Isaias, a confirming tornado events is ongoing, with 36 confirmed tornadoes and more possible tornado events across the whole east and northeast coast of US.
1 EF-3, 6 EF-2, 18 EF-1 and 11 EF0 tornadoes was confirmed, mainly across Mid-Atlantic and Northeast region. In Delaware, recorded tornado, with longest path ever – 29,2 miles (47 km), was observed.
Over Northern Plains and parts of Midwest, severe storm activity is forecasted and already reported too during the weekend 8.-9. August 2020. Severe storms warnings are available in our page too /homepage or https://mkweather.com/2020/08/08/warnings-for-sat-sun-mon-8-10-august-2020//.
For long-term forecasters, can be very interesting an outputs of meteorological models, e.g. GFS for days around 19.-23 August, with powerful codlwave above western and central parts of Canada and northwestern part of US during these days.
Temperature in 850 hPa below 0°C could be very close to US borders during this period and temperatures in 2 meters with anomalies up to -15°C from long-term average. It appears, that autumn 2020 is behind the corner. On the other hand, eastern half of Canada could alive really hot times with temperatures up to 104°F / +40°C.
Tornado documentation from Weather Nation and Accuweather:
Storm in Northern Plains and Midwest documentation from Weather Nation and Accuweather:
Expected coldwave + heatwave 19.-23. August in parts of Canada and US according to Wxcharts.com: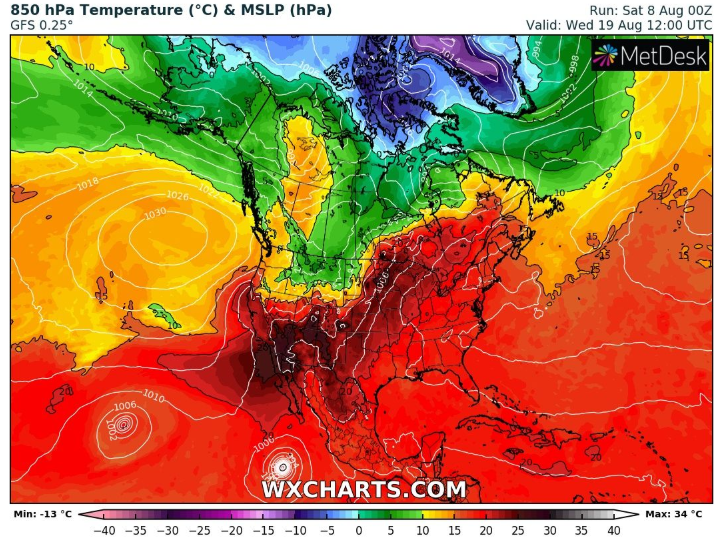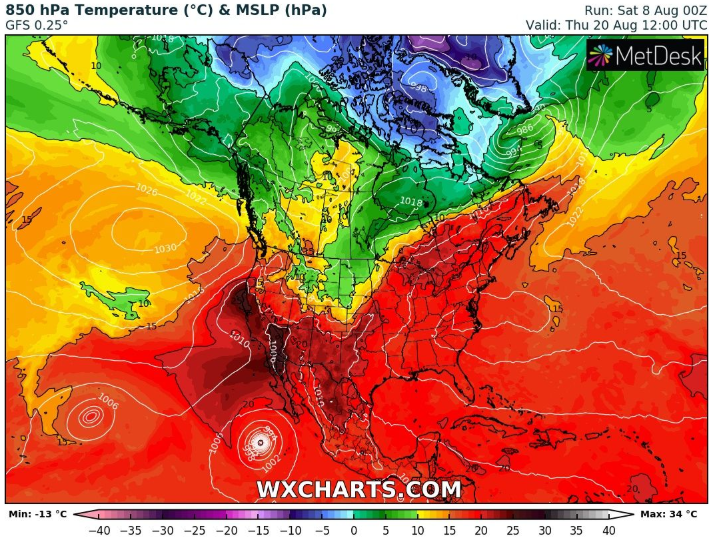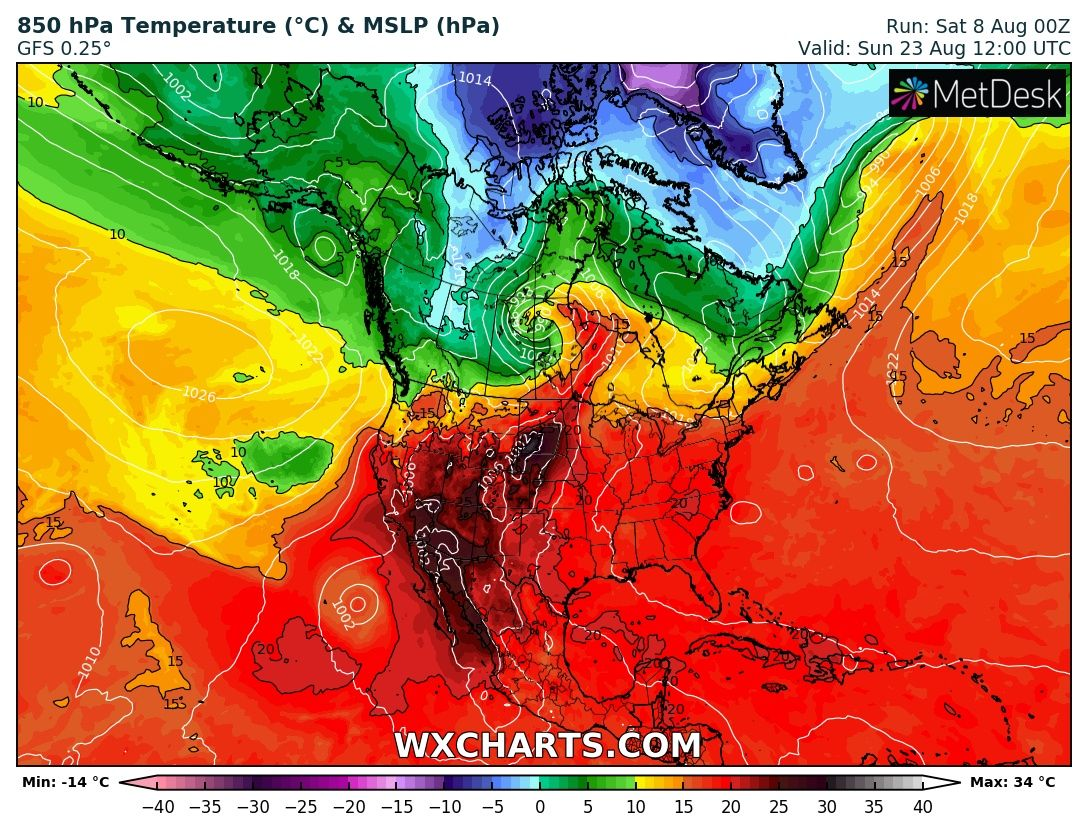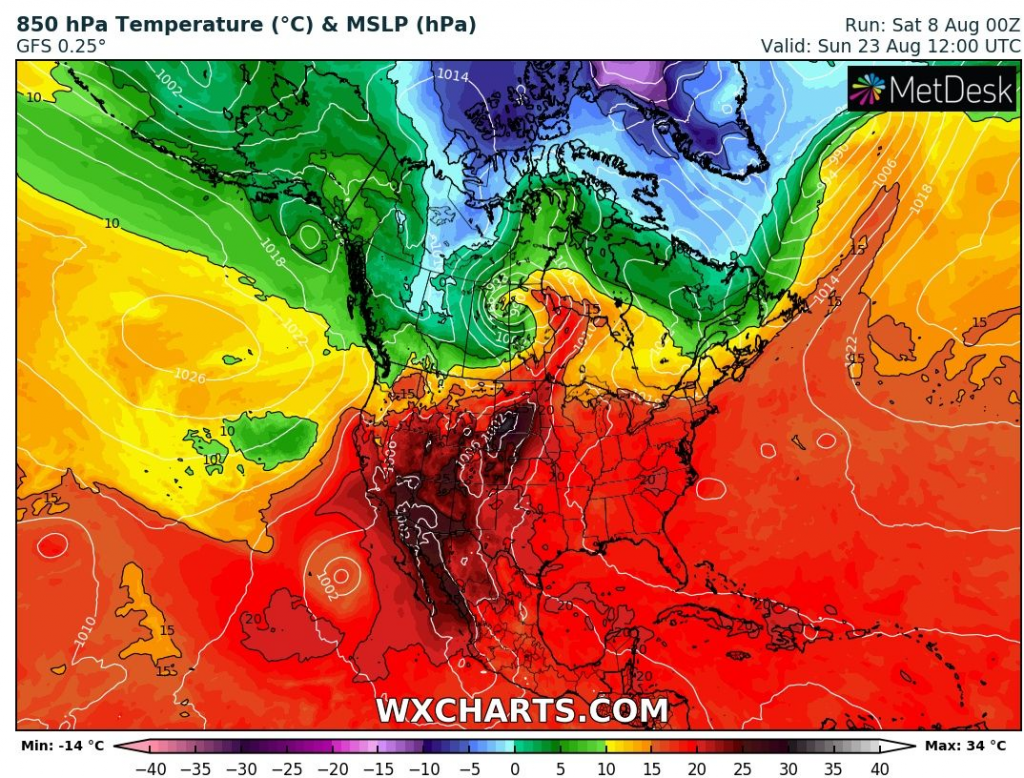 Sources:
https://www.accuweather.com/en/hurricane/isaias-created-a-tornado-outbreak-as-it-raced-up-the-east-coast/791095
https://weather.com/storms/hurricane/video/isaias-spawns-delawares-longest-tornado-on-record?cm_ven=hp-slot-1
https://weather.com/storms/severe/news/2020-06-29-thunderstorm-tracker-severe-northeast-midwest-south-west?cm_ven=hp-slot-5
https://www.weathernationtv.com
(Visited 29 times, 1 visits today)