-47,5°C! The coldest temperature of Winter 2021/2022 in Europe: Fopa Medesc, 2395 MASL, Italy!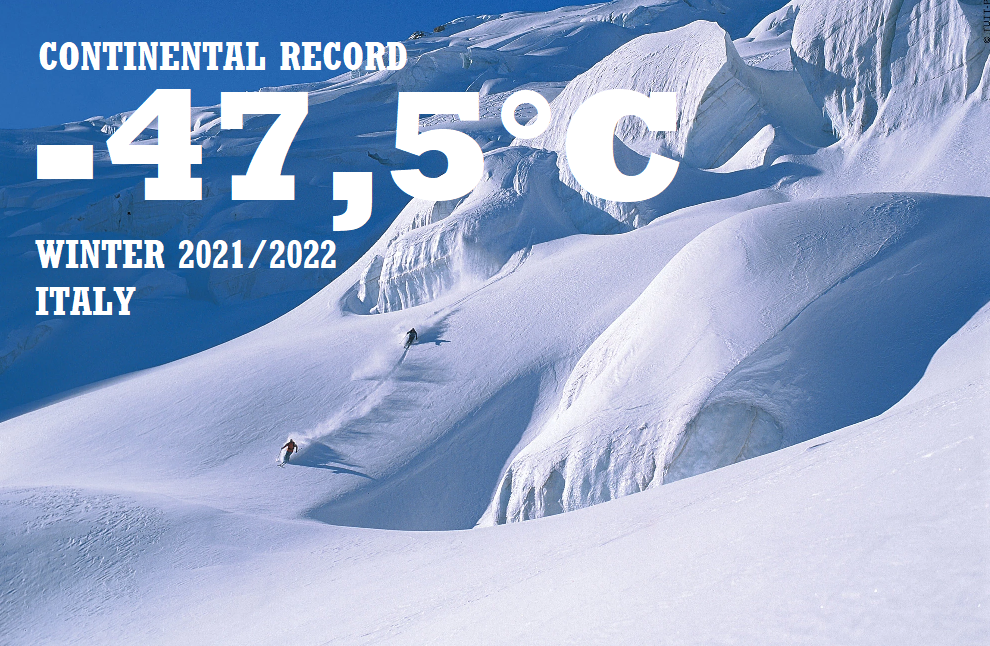 The strongest peaks of Winter 2021/2022 were observed in December and January 2022, with the peaking of the season in the Alps between 15.-25. January 2022 and the first possible continental records from the coldest parts of the Alps – the Italian Alps, are already known.
In Fopa Medesc, 2395 MASL, Italy, the minimum temperature probably in January 2022 dropped to only -47,5°C, which is the lowest known temperature of Winter 2021/2022 in the European continent, so far.
From other stations, Lago Offinero Man., 2608 MASL, reported -45,8°C, Riviera di Manna, 2595 MASL, reported -41,6°C, Busa Sponde Alte, 2393 MASL, reported -41,3°C or Busa Manna 2 reported -40,0°C.
This record placed Winter 2021/2022 to TOP5 coldest winters in the last 15 years in the coldest region in Europe, so we should say, that approximately around 1/3 of winters was colder, while 2/3 warmer.
Extremely low temperatures were measured in Winter 2021/2022 especially at higher elevated stations, while famous Doline di Campoulazzo, elevated lower, reported "only -34,0°C".
It´s not probable, that lower temperature will be measured in February and March 2022, thanks to strong NAO+, although, continental Europe already on 12. February reported a short cold blast, with temperatures up to -25°C in populated, lower elevated valleys (the next Mkweather article).
Every winter in the last 15 years, in Italian basins, temperature between -40°C and -50°C was measured, so far.
The coldest was Winter 2012/2013 with -49,6°C, then Winter 2018/2019 with -49,5°C, and Winter 2017/2018 with -49,4°C.
The warmest was Winter 2015/2016, with "only -40,8°C".
Data from the coldest part of Europe, excluding the northern Ural area, where below -55°C was in 20. century measured, you should find on this page: https://doline.meteotriveneto.it/minima-assoluta/.
Some stations will be updated, yet, therefore is possible, that the record of Winter 2021/2022 should be even a little lower, but it's not highly probable.
For the first -50,0°C in the Alps and lower temperatures, we will be therefore still waiting and the threshold should be broken, maybe thanks to the new stations in extreme cold valleys, in some of the next winters.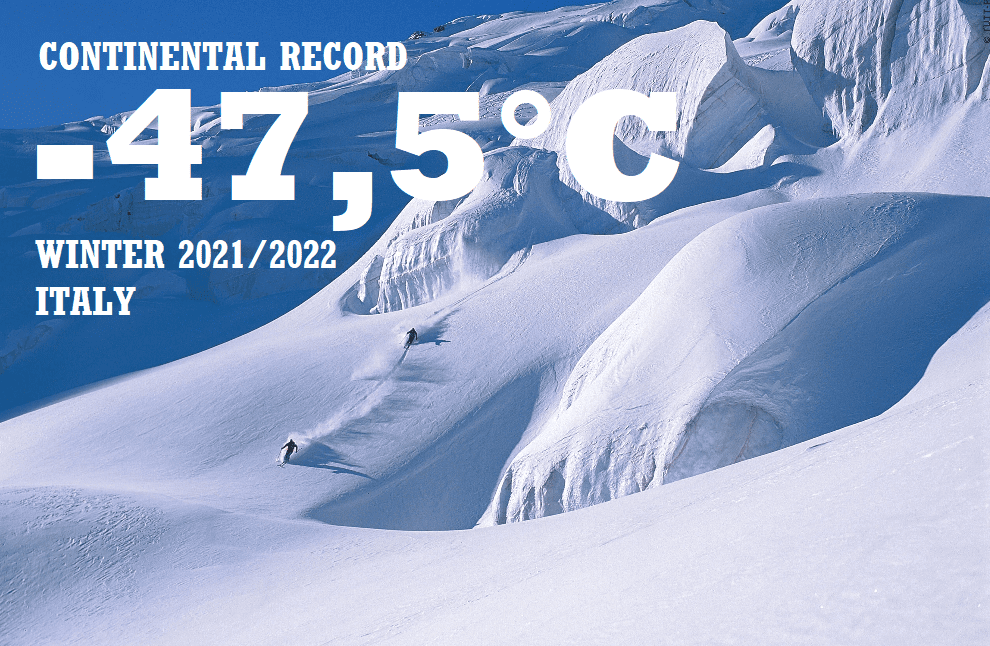 Illustration picture: https://unofficialnetworks.com/2015/10/19/the-5-snowiest-countries-in-the-alps/