6-week forecast for Europe: The first ground frosts for Eastern Europe and summer times for NW Europe and the Mediterranean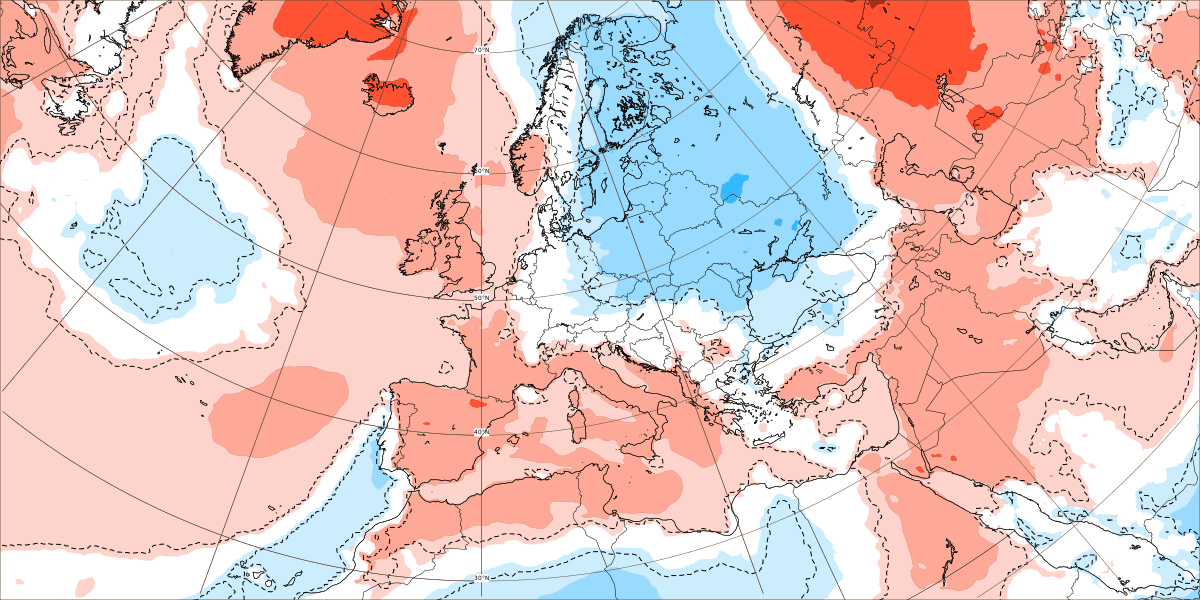 According to the newest ECMWF outlook for Europe, summer in some parts of Europe will be continuing in September 2021, while other parts will experience slowly coming Autumn 2021.
Very warm temperature anomalies are surprisingly forecasted for all of northwestern Europe, including the British Islands, where summer temperatures above +25°C near the Azores high shifted into northern latitudes will be still possible.
Hot weather is forecasted to continue in the Mediterranean with ideal conditions for late-season vacations and holidays. Temperatures above +40°C are still forecasted.
The first significant cooldowns are expected in East continental Europe, the Baltic region, and Eastern Europe already at the end of August 2021 and at the start of September 2021. The first damaging ground frosts for sensitive plants should appear and in northern latitudes, the first frosts of the season are very possible.
ECMWF output for North America is showing heatwaves in eastern parts of the continent, but cold times for western and gradually central parts, with surprising snowing in the Rocky Mountains in shorter outlook. Temperature fields for the second half of the outlook in North America are neutral.
Autumn 2021 is coming and during the season, early snowfall should surprise across Northern Hemisphere according to early estimates /https://mkweather.com/in-autumn-2021-snowfall-will-come-earlier-than-usual-europe-north-america-asia-north-africa//.
Autumn and winter forecasts will be updated on Mkweather until the end of August 2021.
Temperature anomalies per week between 16.8. – 27.9. 2021 in Europe /ECMWF: