Tropical Storm Laura killed at least 23 people in the Caribbean. Laura, as a forecasted major hurricane (Category 3+) brings a significant threat of storm surge, strong winds and flooding rainfall to parts of the Louisiana and Texas coasts on Wednesday and Thursday.
Laura has become the fourth hurricane of the 2020 Atlantic hurricane season Tuesday morning, based on measurements by NOAA hurricane hunter.
Some 750,000 people in southeastern Texas and western Louisiana have been told to leave their homes ahead of Hurricane Laura, which could make landfall as a major Category 3 storm.
Tropical Storm Laura is being blamed for killing least 23 people as it battered Haiti, the Dominican Republic and Puerto Rico over the weekend with high winds and flooding.
Storm to bring rain, wind and tornado threat far Inland.
Few key points linked with Laura according to Wunderground.com:
Conditions in the Gulf of Mexico should allow Laura to strengthen significantly.
Laura is predicted to become a major hurricane prior to landfall on the upper Texas or southwest Louisiana coasts.
Life-threatening storm surge and damaging winds will affect areas near where Laura makes landfall.
Laura is also an inland flood risk as far north as Arkansas or southern Missouri.
Rainfall from Laura will spread as far east as the Ohio and Tennessee valleys by the weekend.
Strong winds could cause tree damage and scattered power outages as far north as Arkansas.
Laura might produce isolated tornadoes along its path into the weekend.
Infographics of Hurricane Laura topic: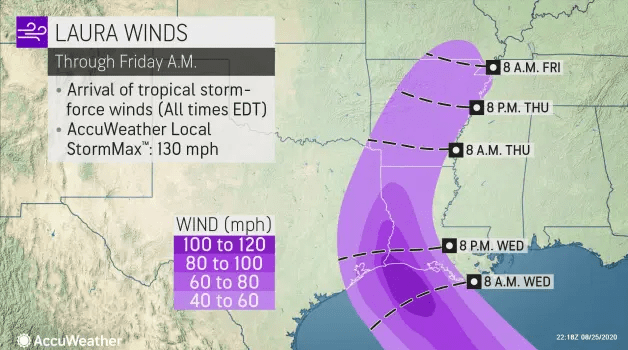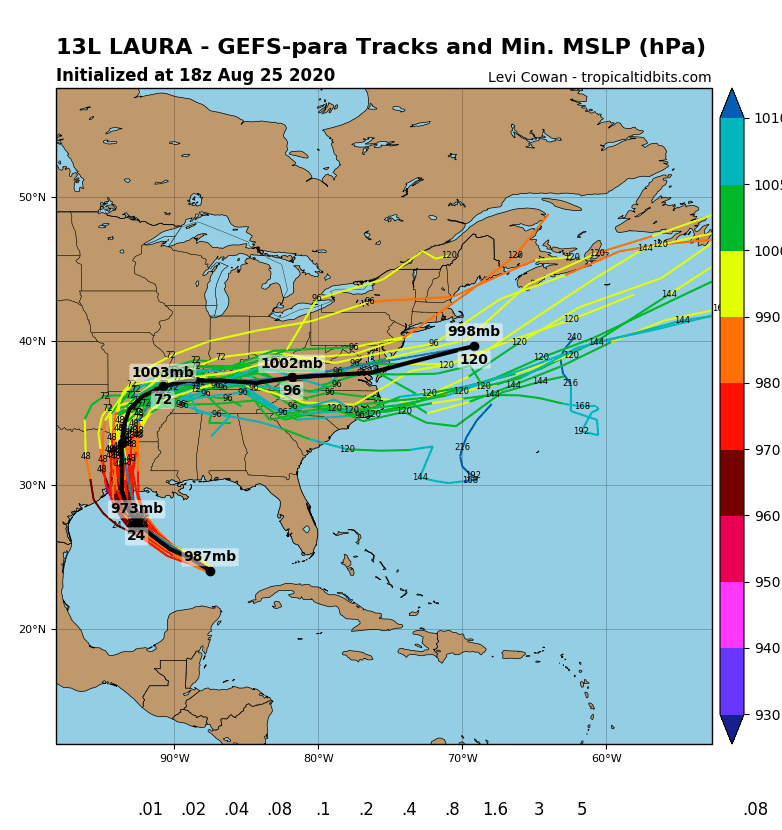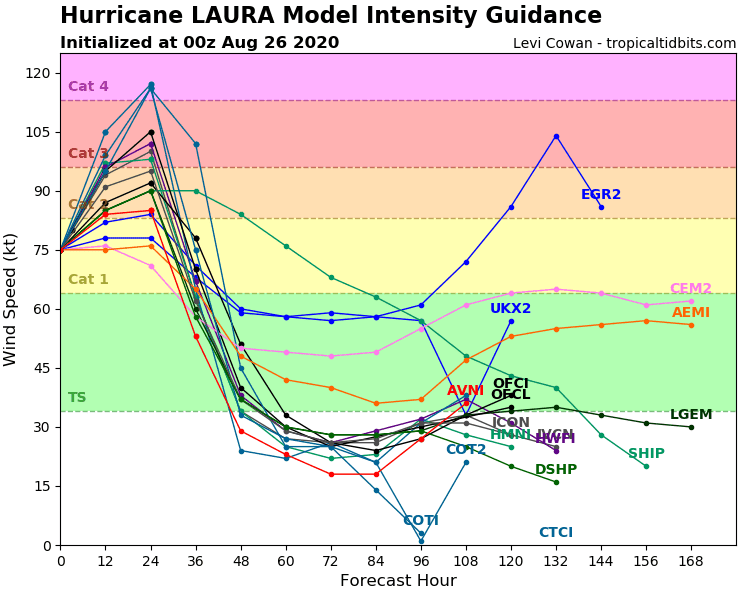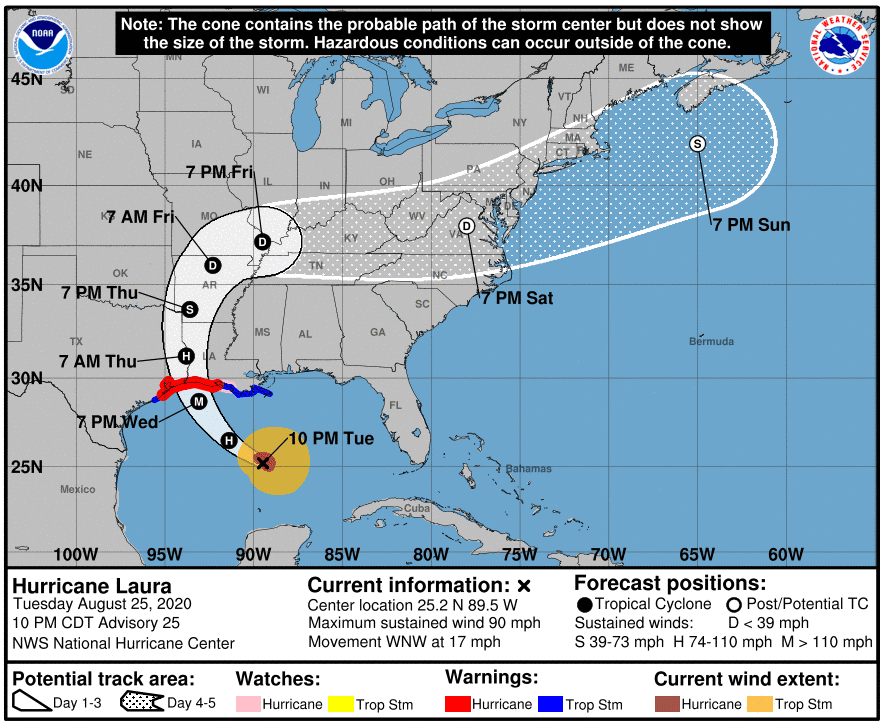 Sources:
https://www.accuweather.com/en/hurricane/laura-to-produce-significant-tornado-flood-risk-after-it-makes-landfall-along-gulf-coast/799880
https://www.accuweather.com/en/hurricane/hurricane-laura-could-slam-into-gulf-coast-as-category-3-storm/800521
https://weather.com/storms/hurricane/news/2020-08-25-hurricane-laura-forecast-texas-louisiana?cm_ven=hp-slot-1
https://weather.com/storms/hurricane/news/2020-08-25-hurricane-laura-inland-forecast-track-heavy-rain-tornadoes?cm_ven=hp-slot-2
https://weather.com/news/news/2020-08-25-hurricane-laura-texas-louisiana-preparations-evacuations?cm_ven=hp-slot-3
https://weather.com/news/news/2020-08-24-tropical-storm-hurricane-laura-haiti-cuba-dominican-republic-puerto-rico?cm_ven=hp-slot-5
https://www.weathernationtv.com
https://tropicaltidbits.com/storminfo/
(Visited 73 times, 1 visits today)