A heavy blizzard hit Greece! Florina -14,9°C, Athens with the maximum temperature only +4,4°C, masses of snow up to coast, in other regions, 350 mm rainfall and floods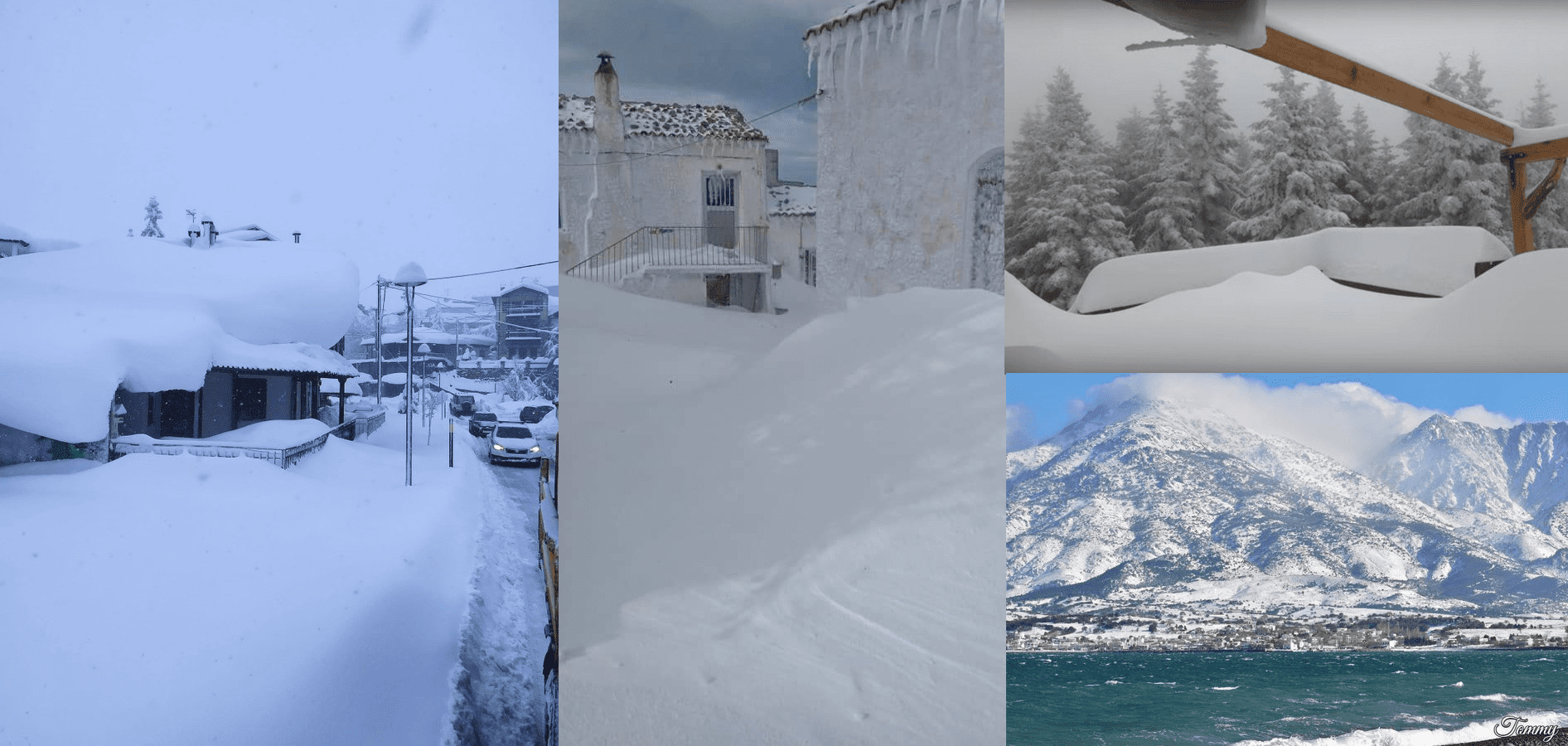 A cyclonic system Diomedes hit in the last period Greece and neighboring countries, with a result of severe snowfall in mountainous regions and devastating floods along the coasts / in lowlands.
In some regions, snowfall appeared in the coastal regions, too, e.g. in Samothrace Island on 12. January 2022.
While in lowlands fell up to 350 mm of rainfall / 24 hours, hills and mountains reported severe blizzard.
Portaria in Thessaly recorded 340 mm (13.38 inches) of rain in less than 16 hours – equivalent to one year's worth of rain in Athens /https://www.yourweather.co.uk/news/trending/heavy-snowfall-in-greece-as-storm-diomedes-batters-the-country-severe-weather.html/.
After the blizzard, Florina, northern Greece (650 MASL), reported a minimum temperature of only -14,9°C and it´s possible that somewhere in valleys below 1000 MASL with severe snowfall, frosts below -20,0°C in Greece appeared.
In Athens, the maximum temperature on 13. January 2022 reached only +4,4°C, in Thessaloniki +4,2°C, which was the coldest day of the winter, so far.
Meanwhile, the coast of southwestern Turkey reported 4 tornadoes/waterspouts and 1 tornado report was in the last days recorded in Cyprus.
Many reports of severe winds and in Crete even reports of large hail appeared in ESWD database /https://eswd.eu//. In many places, wind gusts above 100 km/h, in Athens up to 80 km/h, were measured.
Floods in some parts of the country were deadly.
In the next period, Greece expects the next attacks of the winter – in the wider Balkan region is predicted the coldest weather between 22.-24. and 29.-30. January 2022, with a possible peak of Winter 2021/2022 in many countries (the lowest measured temperatures of the winter).
Forecasts of the upcoming peak of winter for European regions will be updated on Mkweather, soon.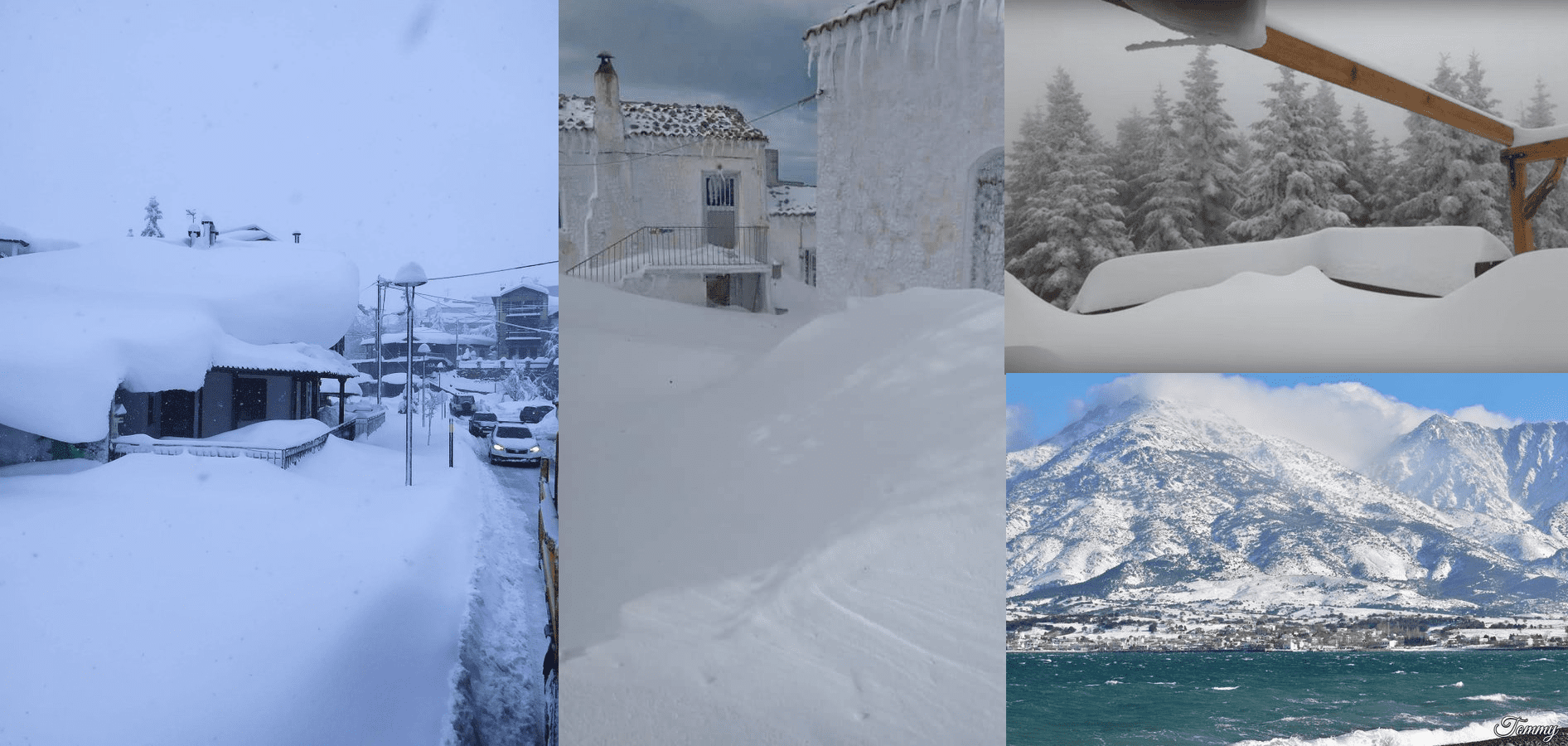 Blizzard in Greece. Sources: PapavasileiouWX Twitter; Thanasis Tsoukalelis; Meteored | YourWeather; mysamothraki.com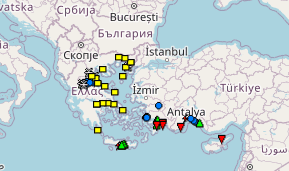 Source: ESWD /https://eswd.eu/