Occitania, France, after severe floods, St. Girons 105,2 mm / 48 hours, the Pyrenees up to 250 mm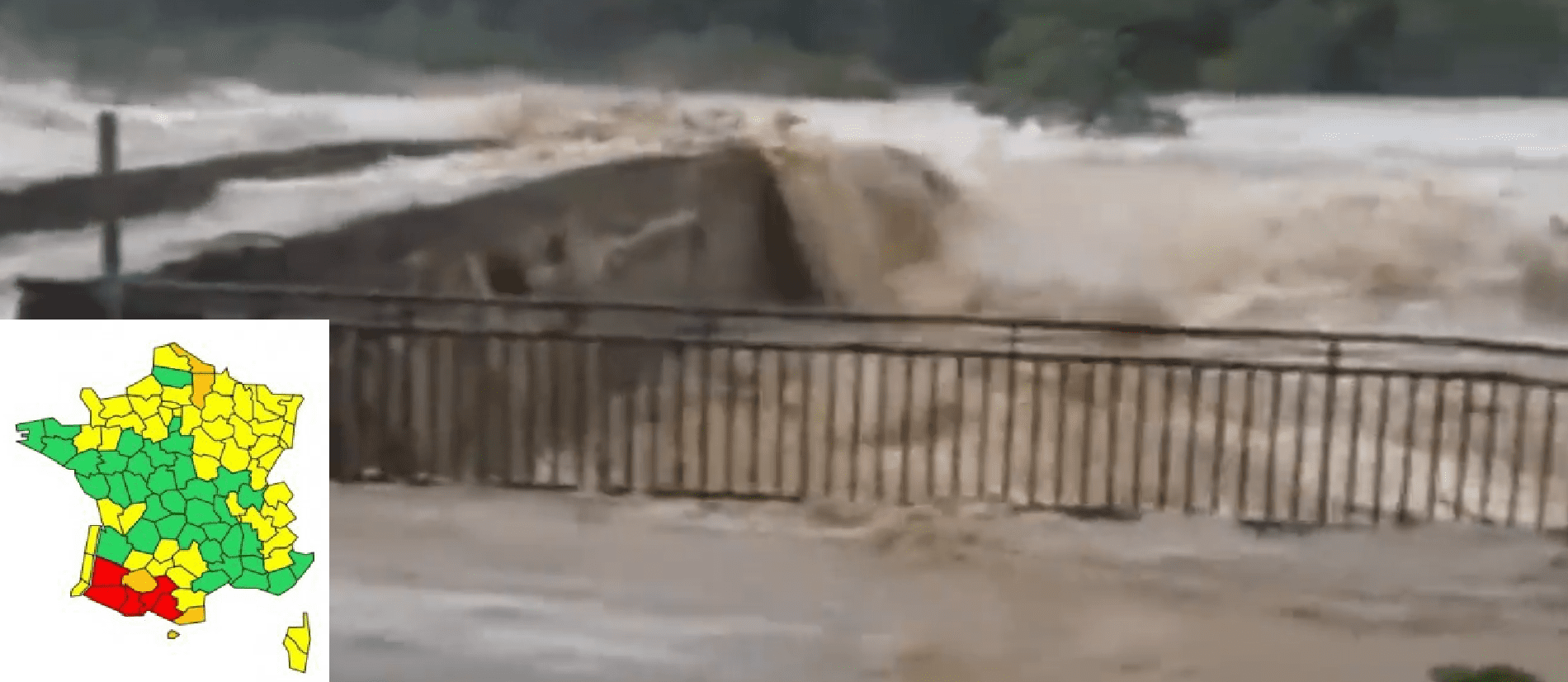 Early in a workweek, severe floods hit the region of Occitania, southwestern France.
Heavy rainfall and snowfall in the Pyrenees up to 250 mm in a very short time, but too heavy rainfall in lowlands in southwestern France led to severe floods in the Garonne River region.
One death, power cuts, transport disruption, were reported.
In St. Giron, 105,2 mm of rainfall fell from 10. to 11. January 2022, before the arrival of severe frosts up to -5,5°C on 14. January 2022.
Toulouse reported 76,4 mm from 10. to 11. January, with a very cold day on 14. January with a maximum temperature of only +2,2°C.
Before heavy rains and severe floods, red warnings on MeteoAlarm were valid.
5 departments were hit by floods the most: Pyrénées-Atlantiques, Landes, Hautes-Pyrénées, Haute-Garonne and Ariège.
A total of 50-80 mm of rain was predicted for lowlands, 100-130 mm in the Pyrenean foothills, and 150-250 mm in the mountains.
Regions Pyrénées-Orientales and Andorra were under an orange warning for avalanches. 
Schools in the region were temporarily canceled.
In the next period, France expects peaks of coldwaves around 21., 27. and 30. January 2022 (current GFS), forecast will be updated on Mkweather soon together with other European regions.
From February 2022, early-spring conditions are still predicted.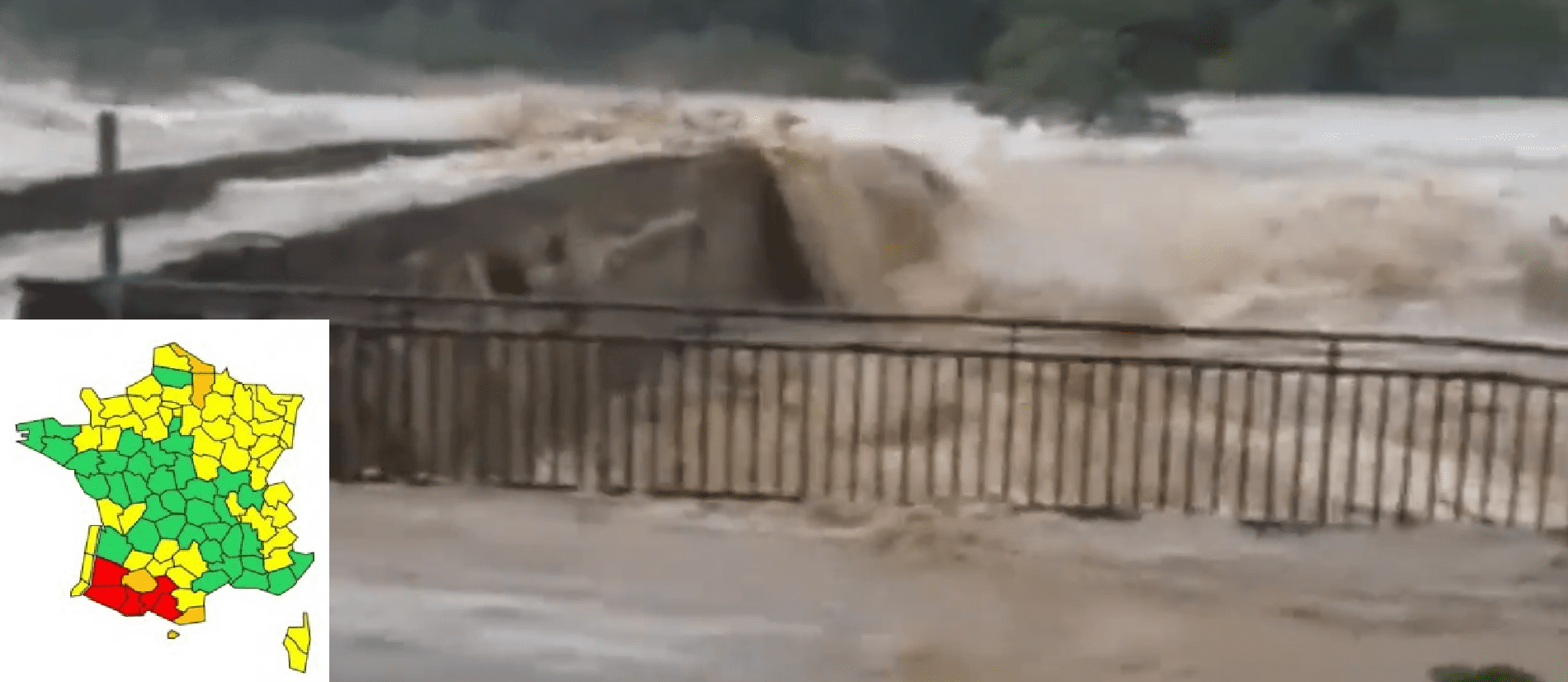 Illustration picture. Source: Abyss Chronicles Twitter, Météo France