After powerful cold front, which brought severe winds to Eastern USA /https://mkweather.com/2020/11/15/northeast-with-120-km-h-winds-next-24-hours/; https://mkweather.com/2020/11/17/windstorm-in-northeast-cleveland-115-km-h-detroit-98-km-h-buffalo-94-km-h-big-problems-in-new-york-and-toronto// on Monday, has started to flow extremely cold air above parts of Northeast and Mid-Atlantic and at the same time, extremely warm air above Midwest.
Temperature anomalies in 850 hPa in the middle part of East Coast will reach more than -12°C / 21.6°F and similarly cold will be in 2 metres above the ground.
Cold blast will bring frosts and cold afternoon, but it warm up relatively quickly from Thursday.
From western USA will shift in the same time, on Wednesday, but too on Thursday, extremely warm air, with anomalies more than +16°C / 28.8°F above seasonal temperature average and after tropical day in Nebraska (North Platte, +30,6°C in early November /https://mkweather.com/2020/11/07/tropical-indian-summer-in-november-north-platte-in-nebraska-306c-87-1f//, next summer days will come to Midwest, including northern parts.
It will be really late Indian summer-like weather, although not true Indian summer, which originally least minimally 7 – 10 days.
A new regional temperature records are during coldwave in East, but too during warm spell in Midwest, possible – Mkweather will bring fresh news from the regions during Wednesday and Thursday.
Infographics: wxcharts.com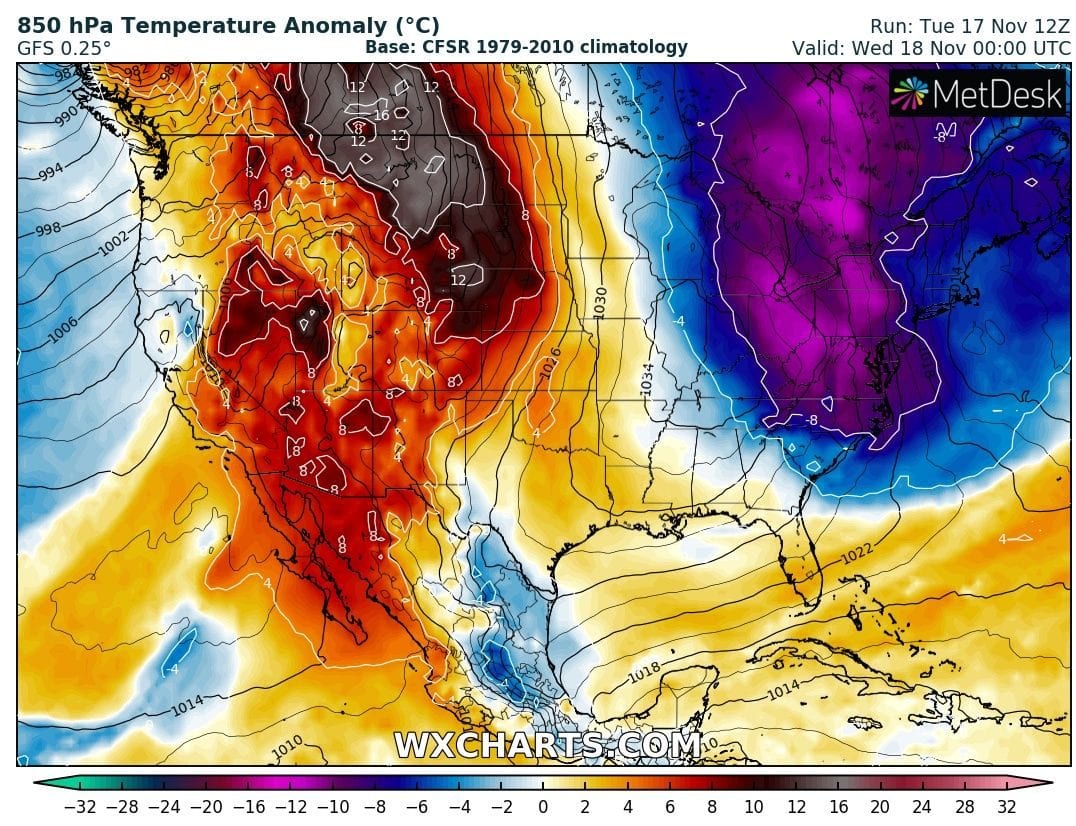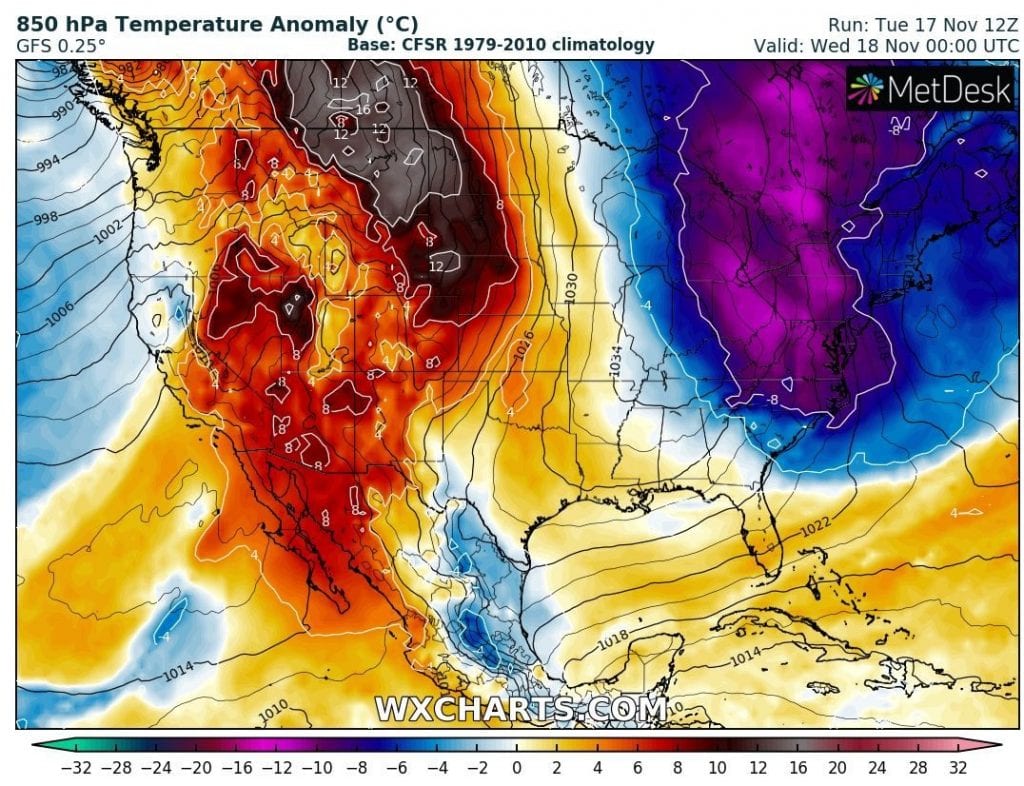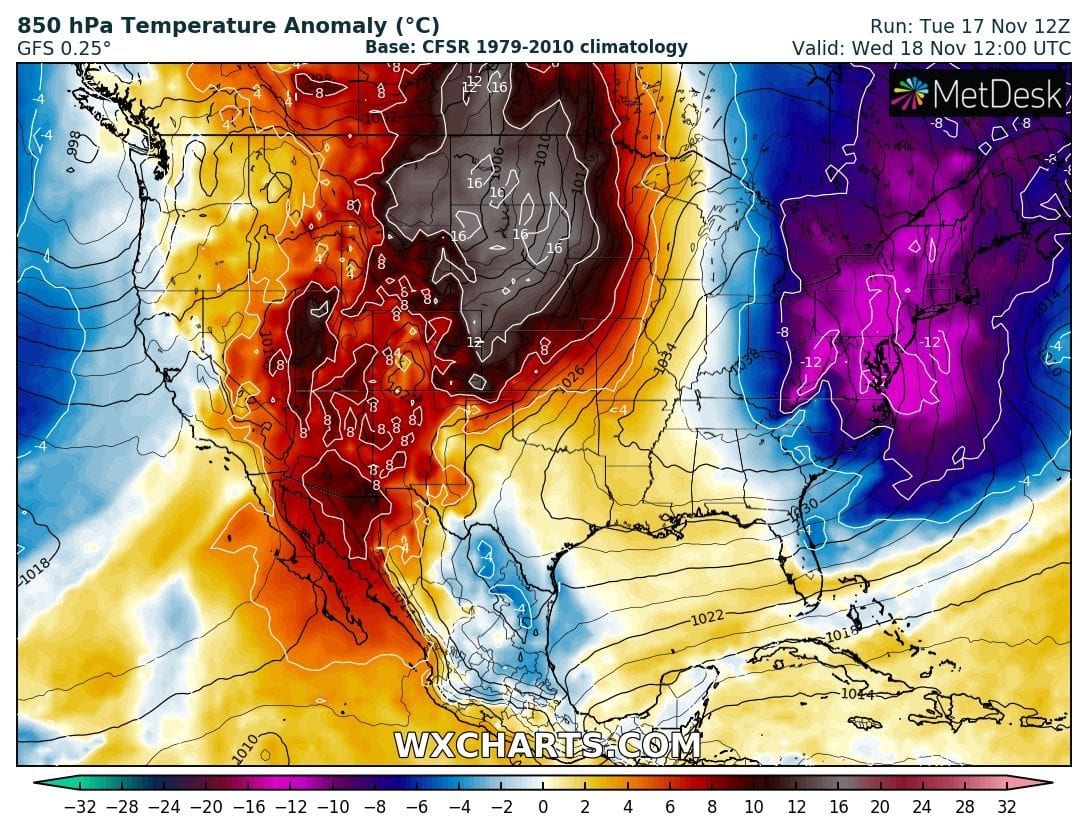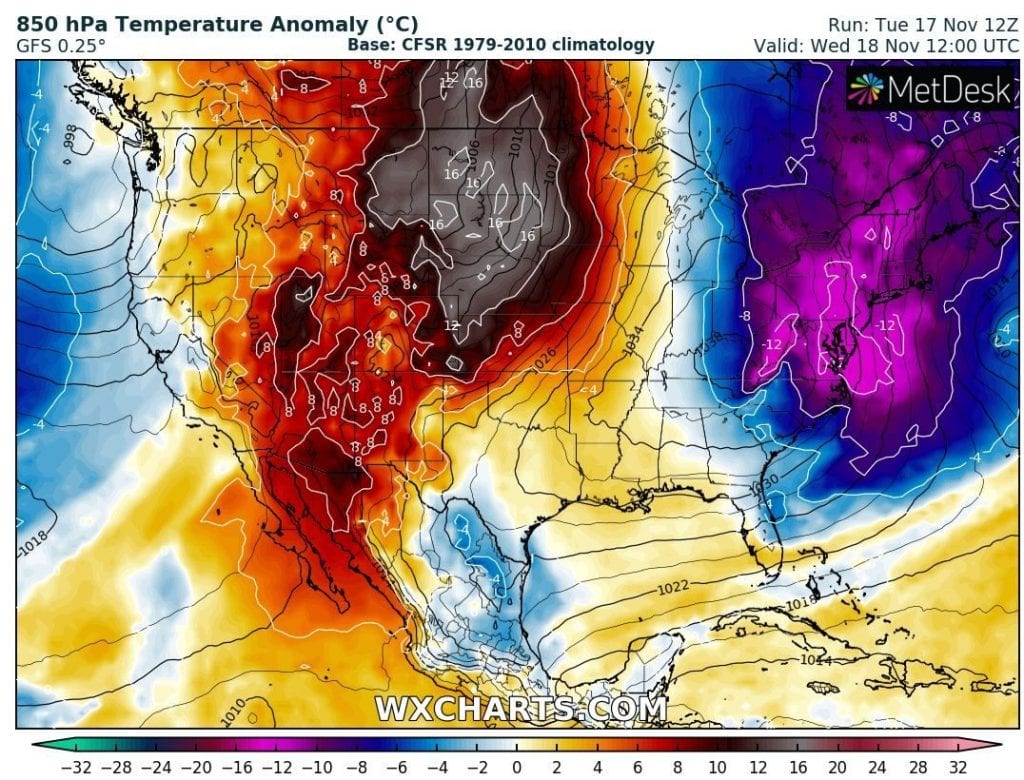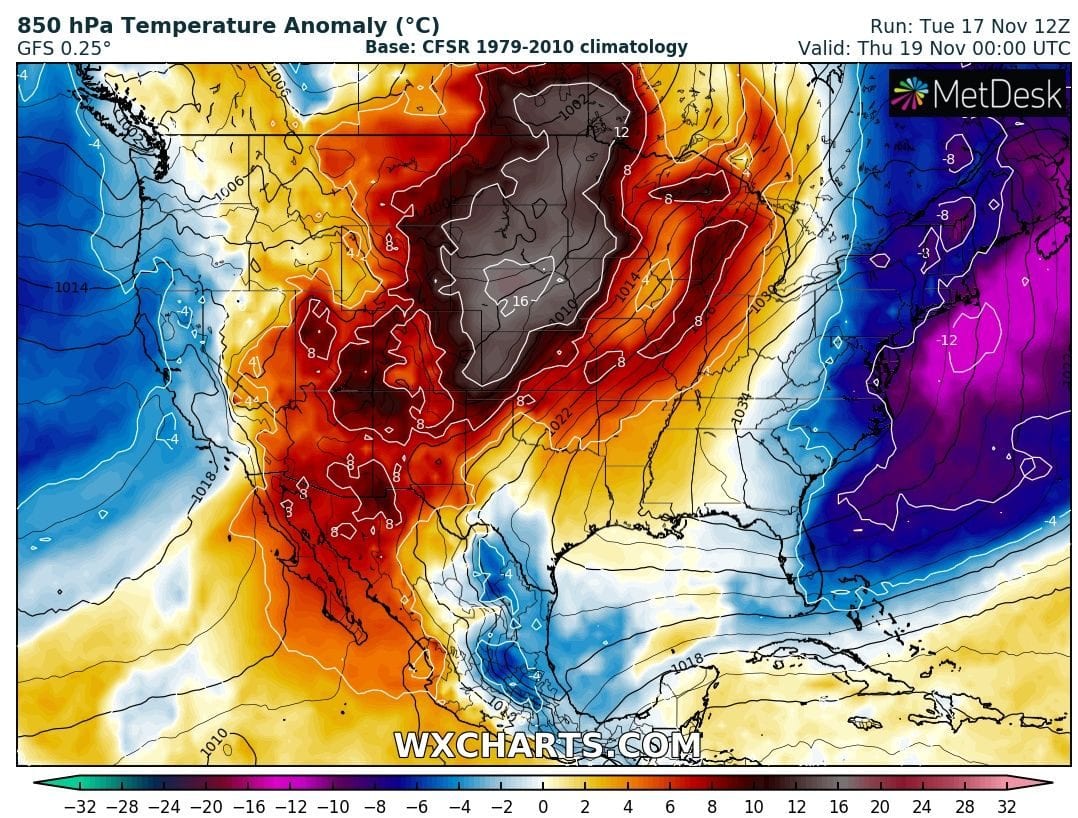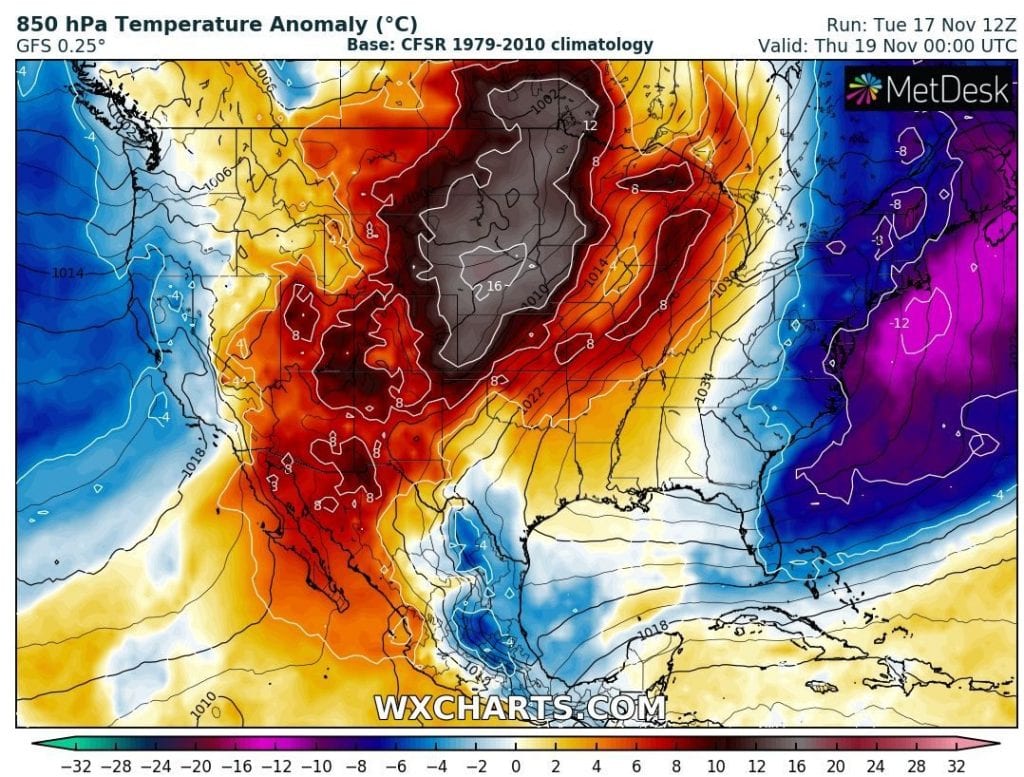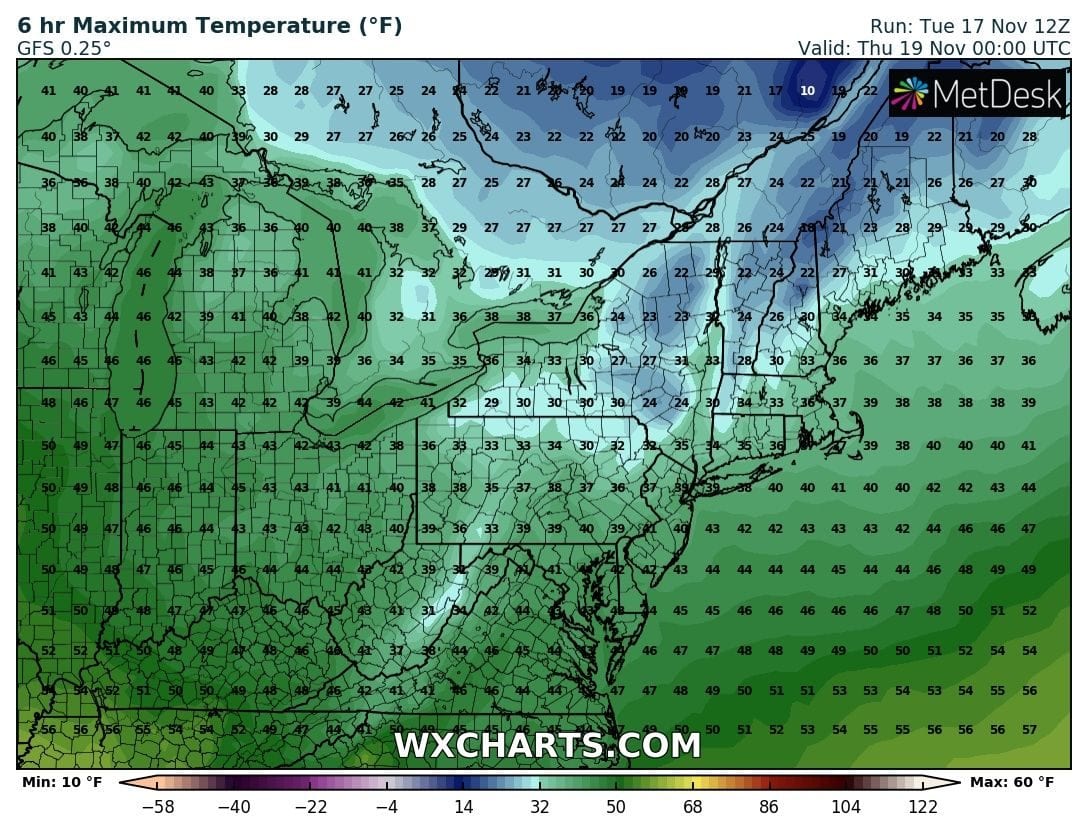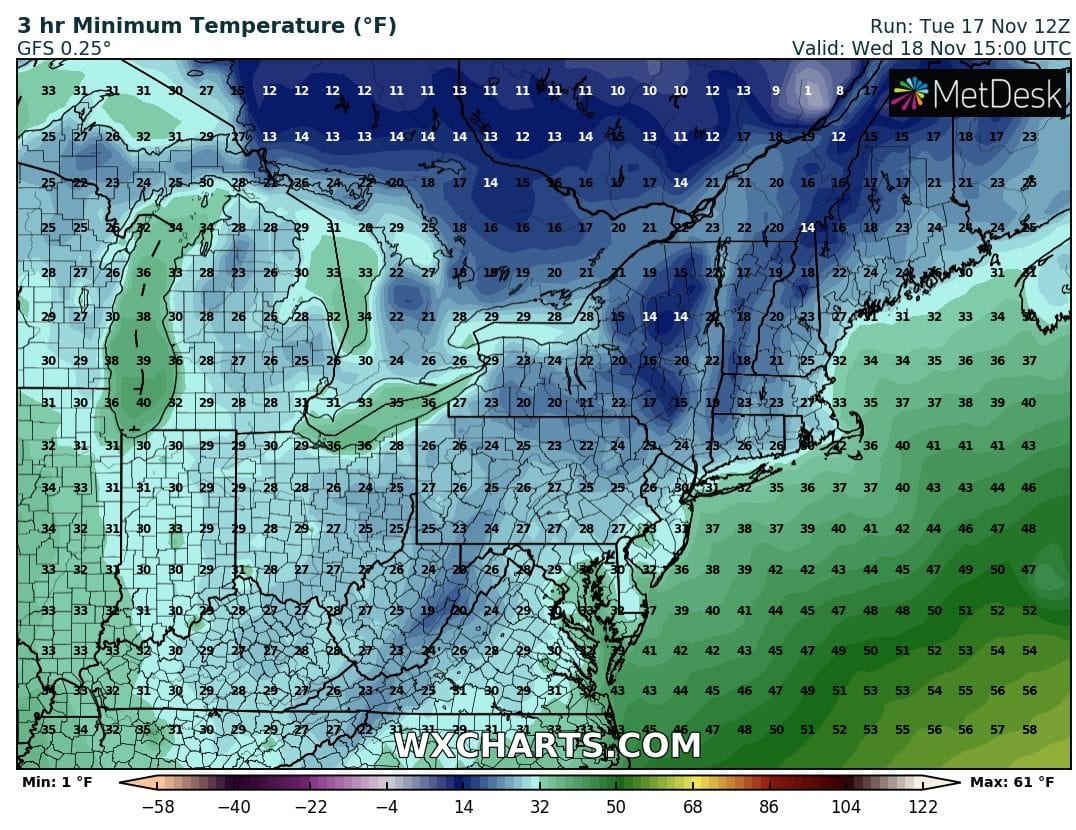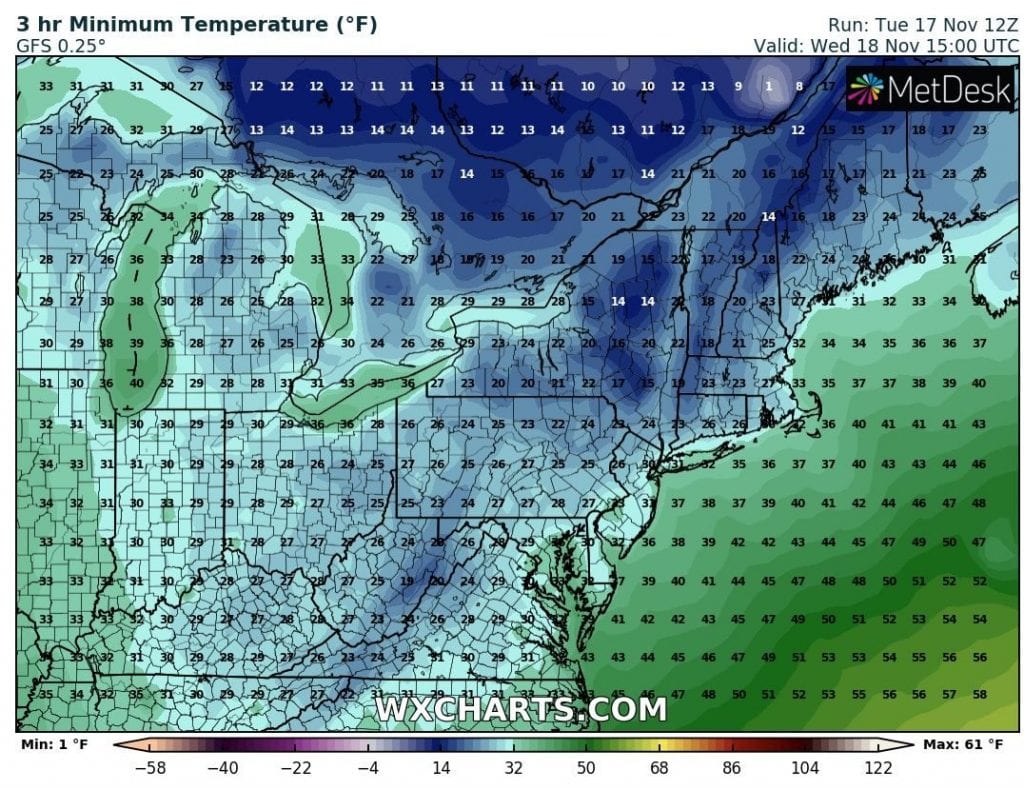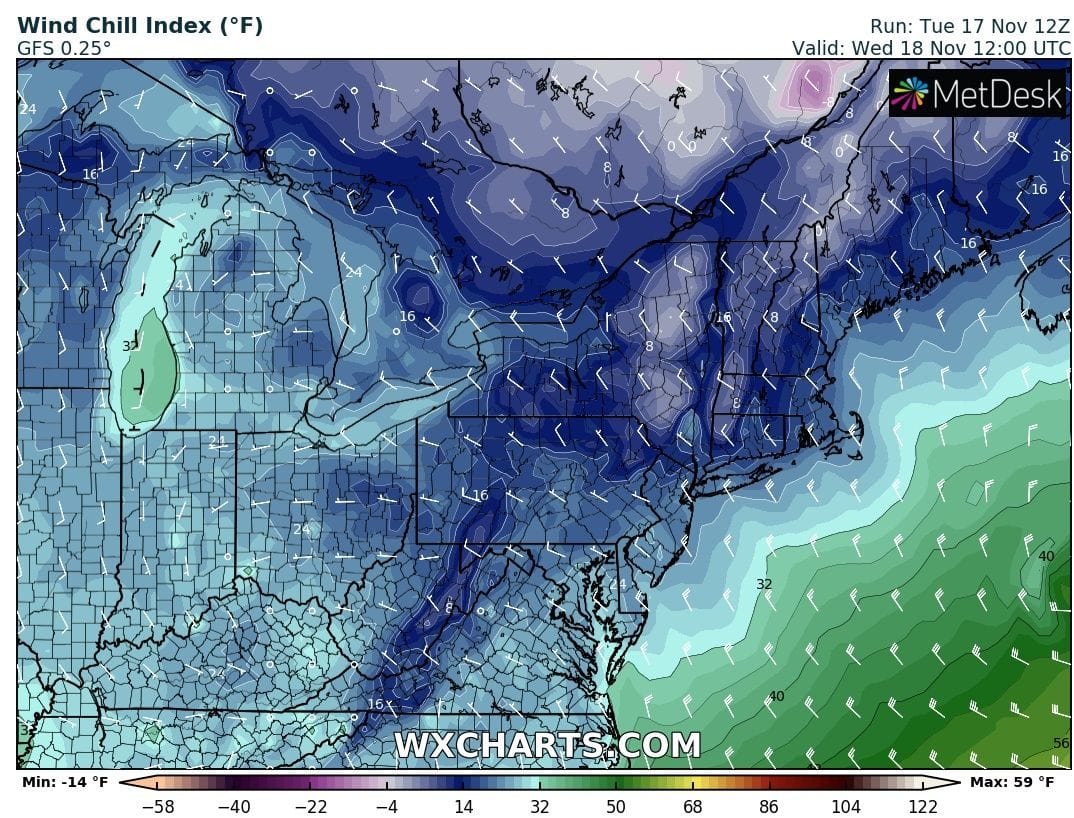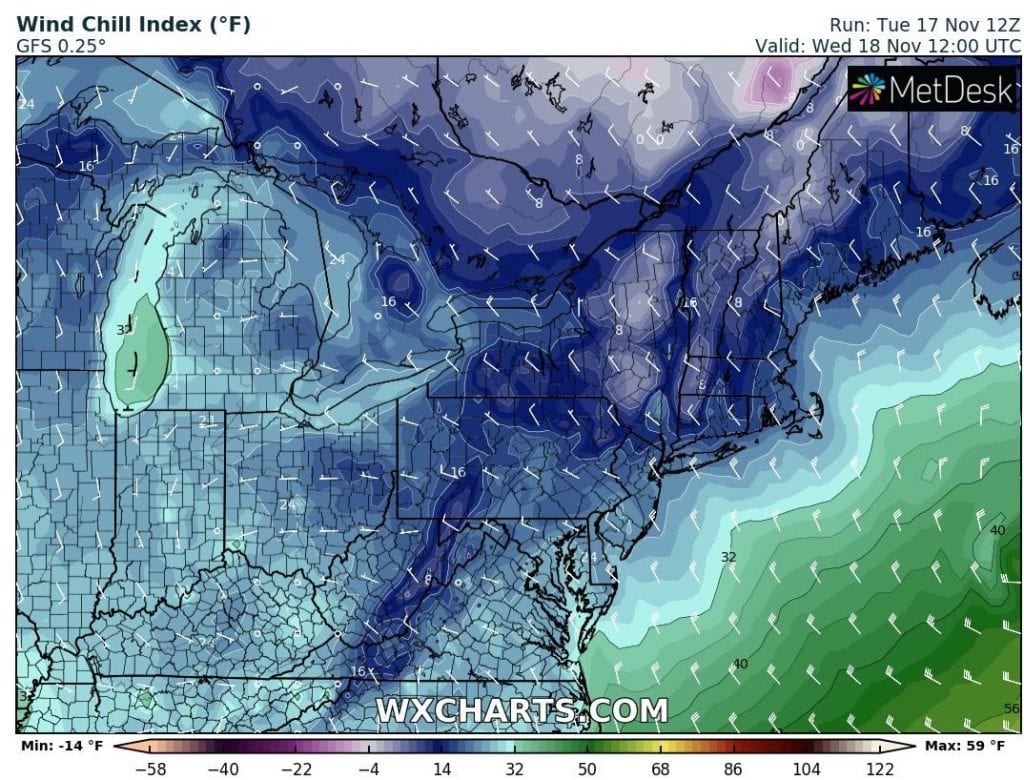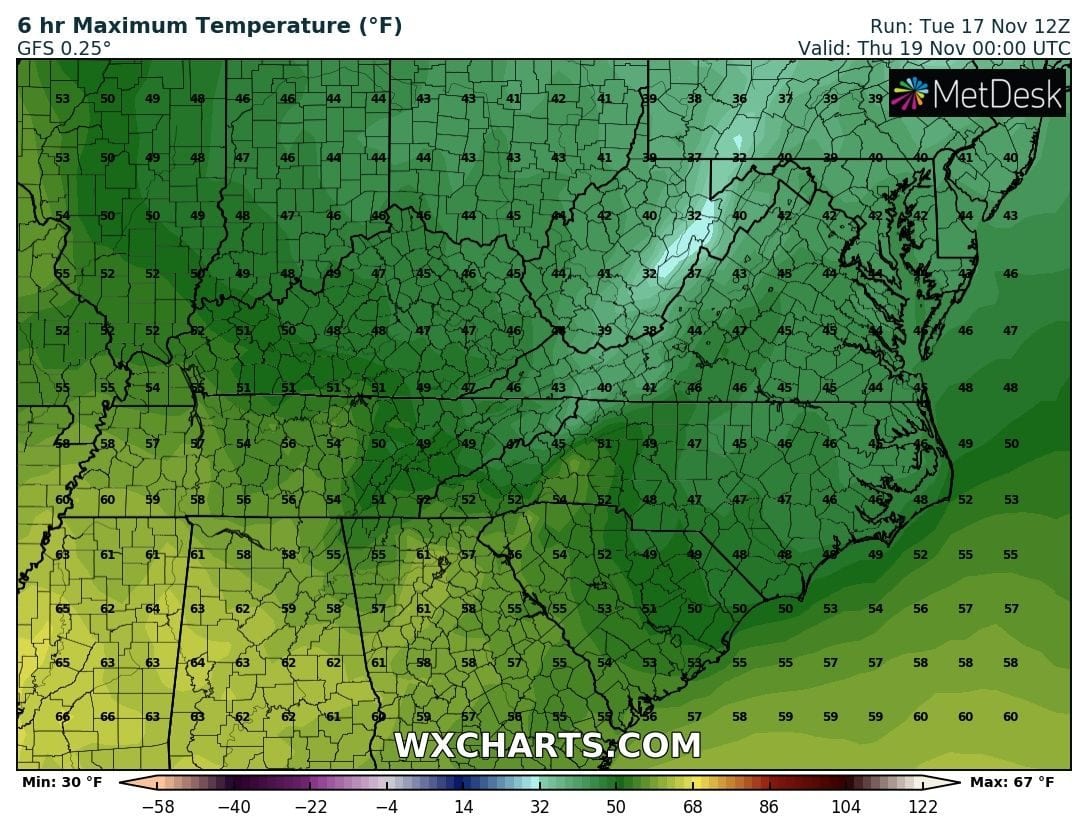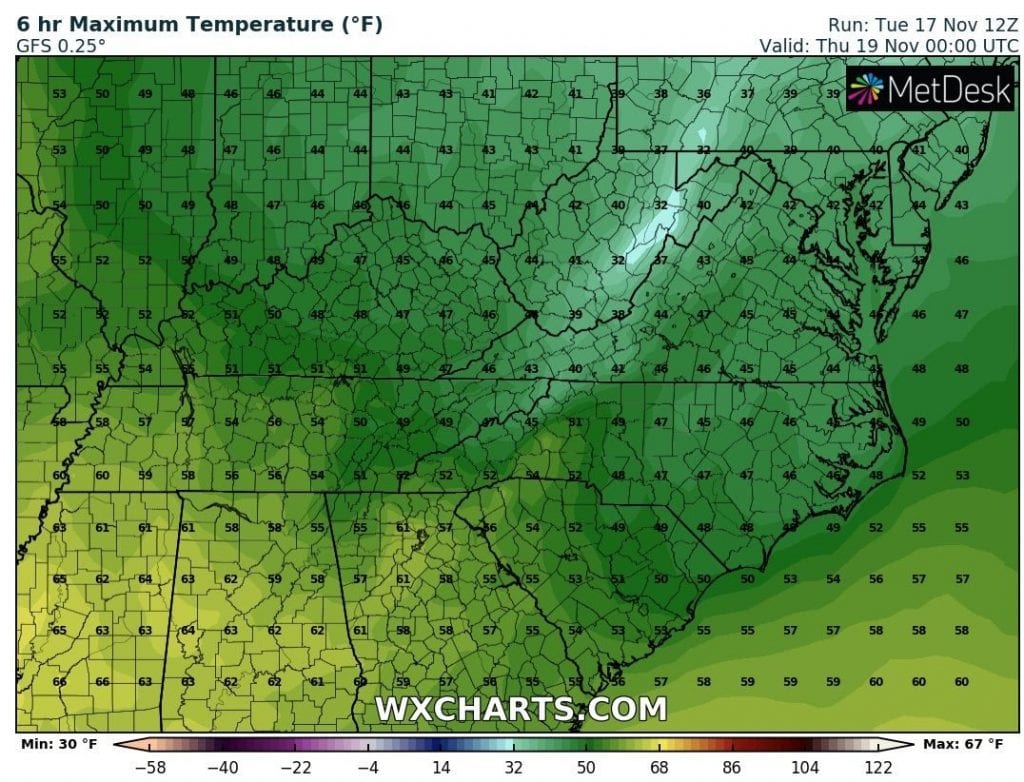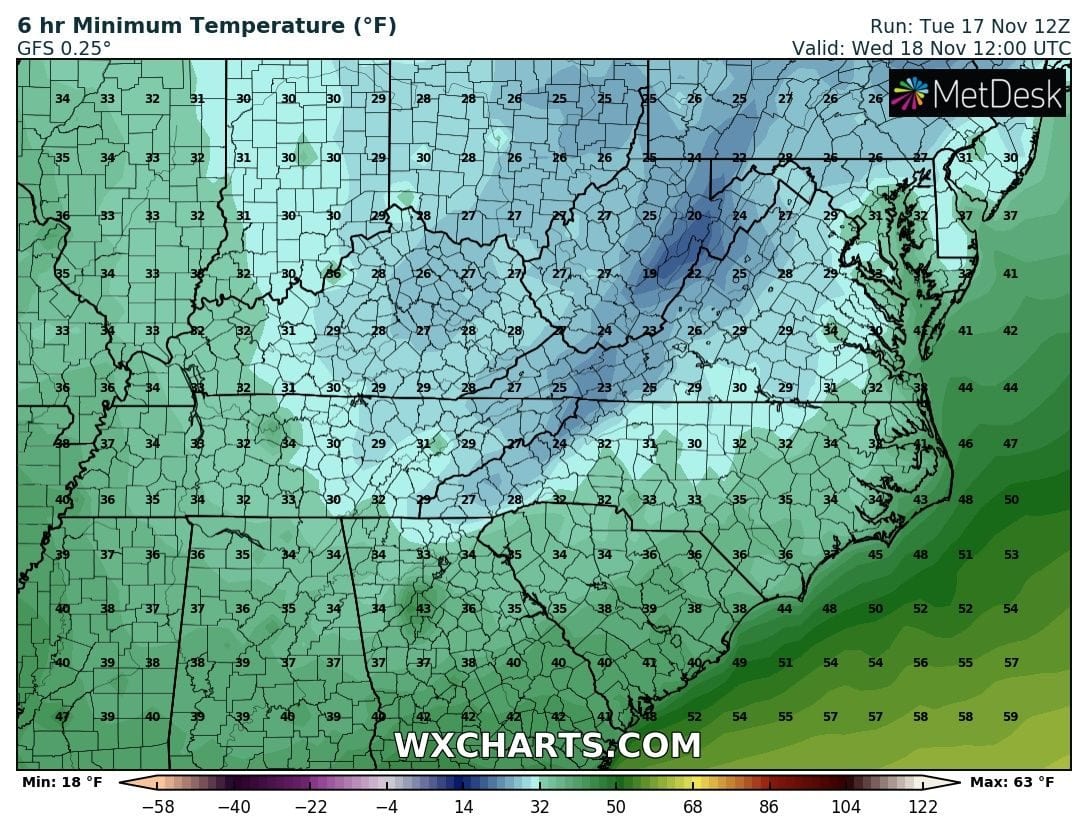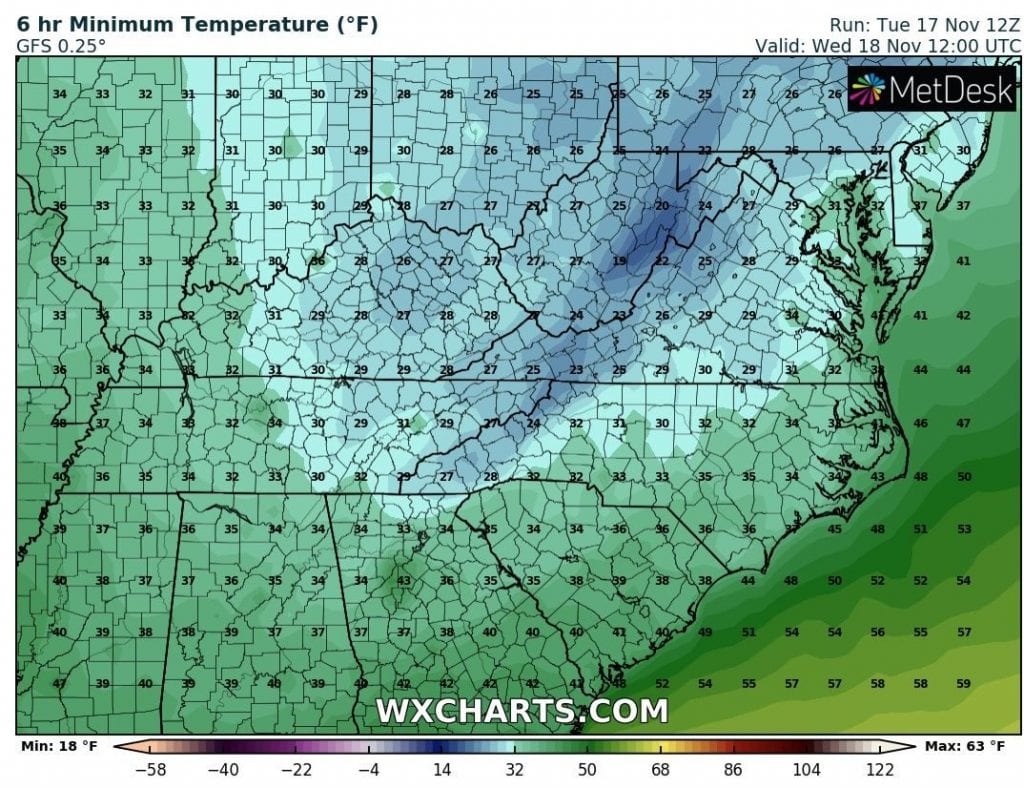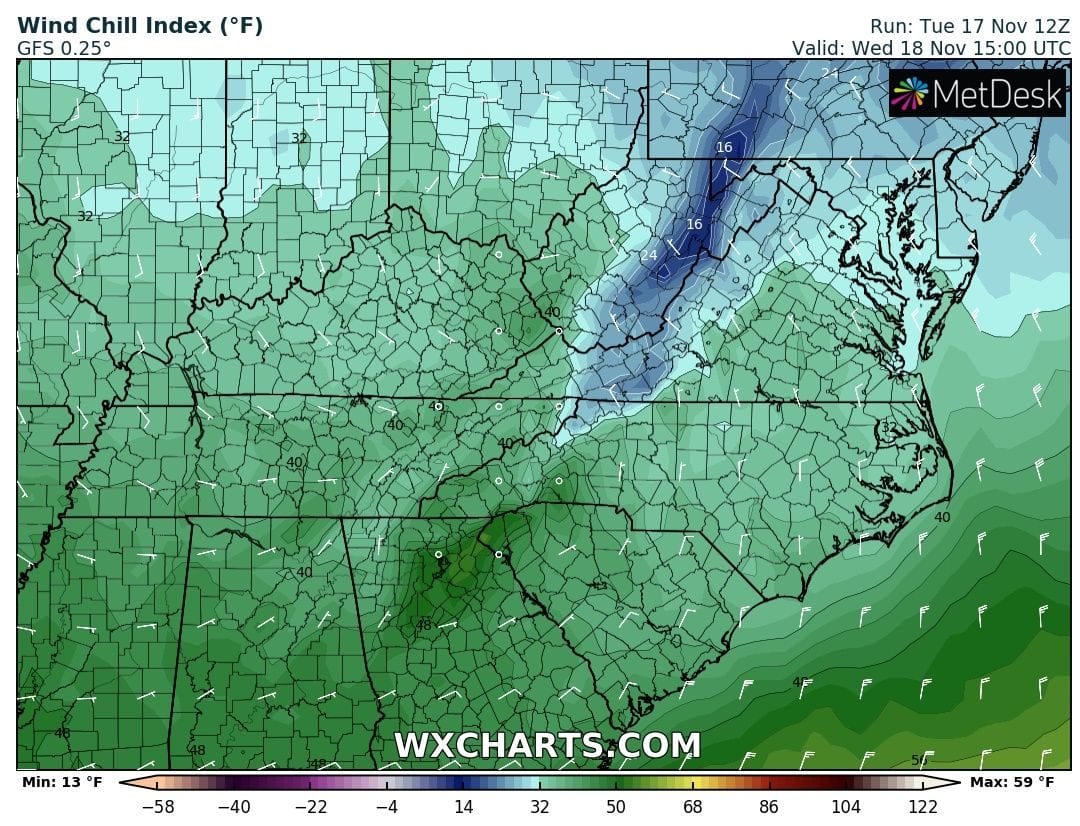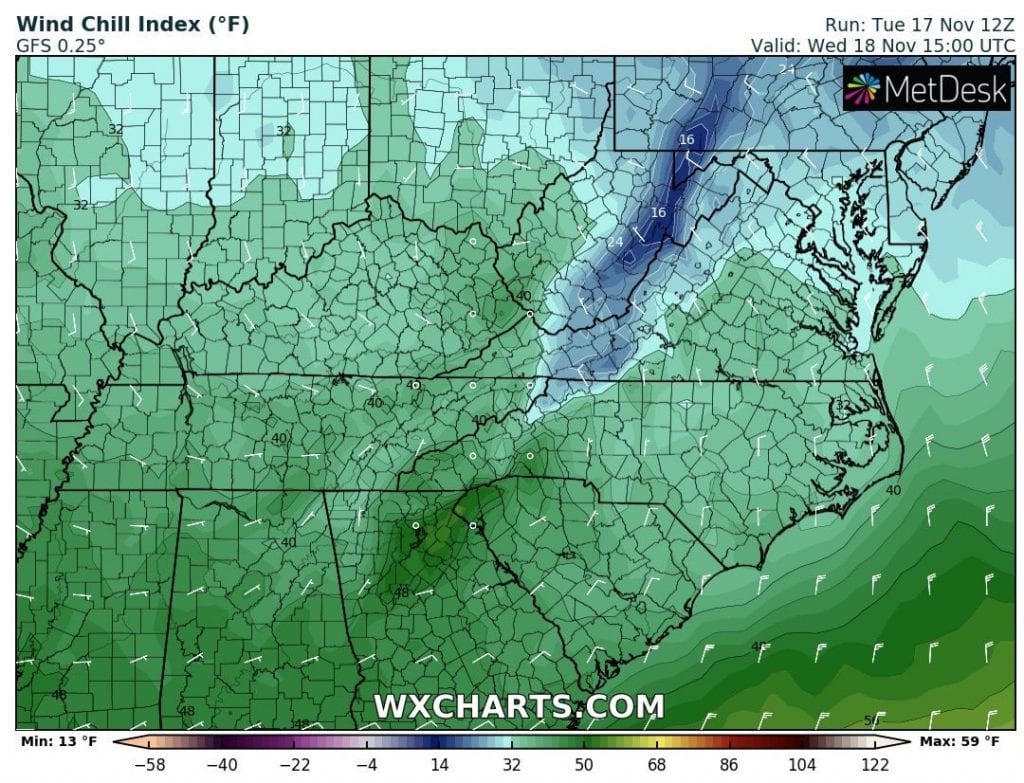 (Visited 17 times, 1 visits today)