Unusually cold and snowy weather hit region around Ain Sefra, Algeria, last week, when near NAO- phase, cold front associated with Mediterranean low hit more southern parts of Algeria, too, with result of severe snow accumulations in this 50 000 city situated in 1081 MASL and too in parts of Sahara, situated below 1000 MASL.
According to local meteorologists, in the city fell 40 cm of fresh snow during snowstorm in Ain Sefra and it was only third-time in modern history, when Saharan parts of the region saw the snow.
The first time in modern history, Ain Sefra experienced with snowfall in Winter 1979/1980, with similar snow accumulations around 15 inches (40 cm).
Thanks to climate change, possibility of similar phenomena is in tropical and subtropical latitudes higher – while in the Arctic, temperatures have increased by +10°C since 1900, in regions around Tropic of Cancer it has warmed up by only +0,5°C, with often cold blasts on anomalous jet-stream.
These parts of the world are now more often attacked by untraditionally strong autumn and winter blasts, when cold air northward from Rossby waves is bringing more frosts or snowfall thanks to increasing shift of meanders of planetary waves into more southern latitudes.
In some parts of subtropical and tropical climate zones, are even appearing seasonal global warming holes, with negative monthly temperature anomalies thanks to regional shifts of circulation patterns.
Infographics: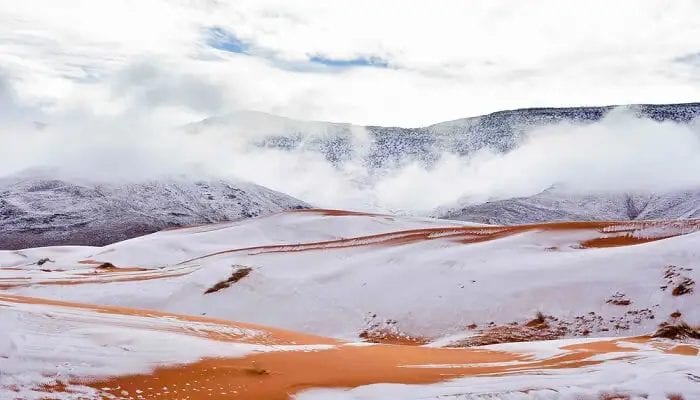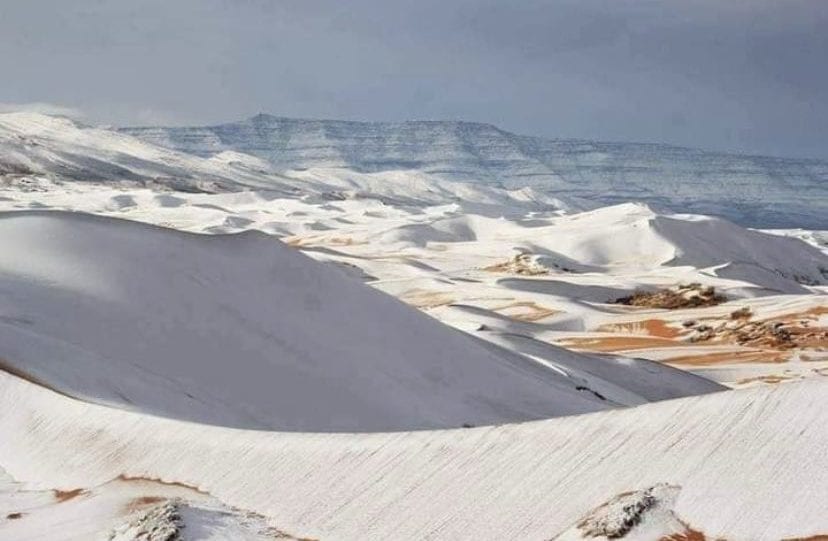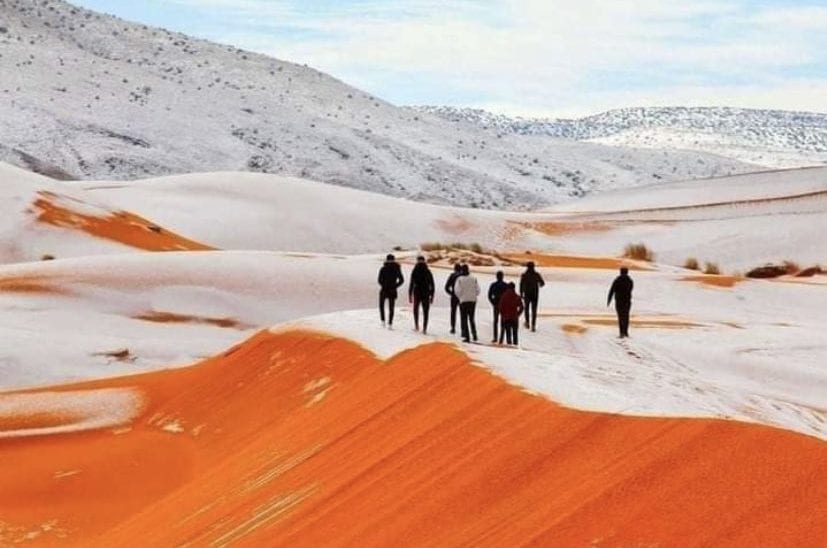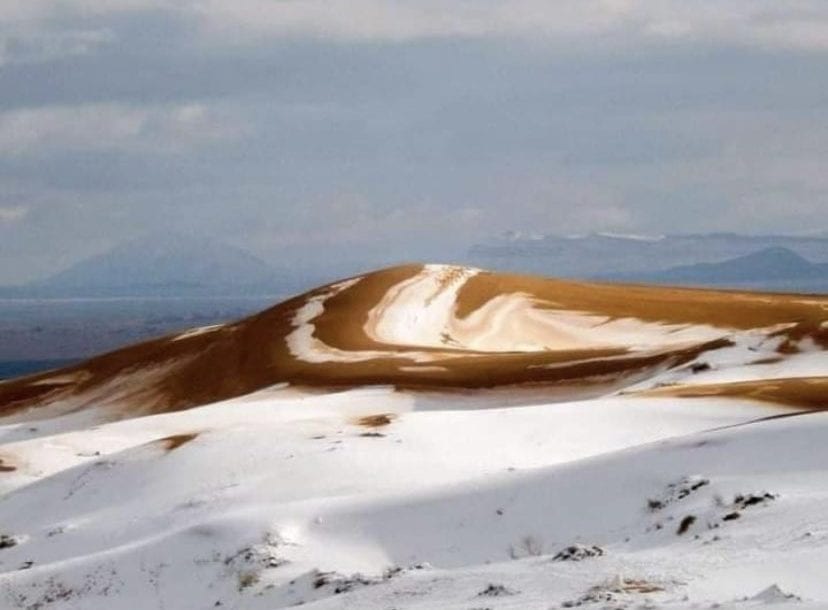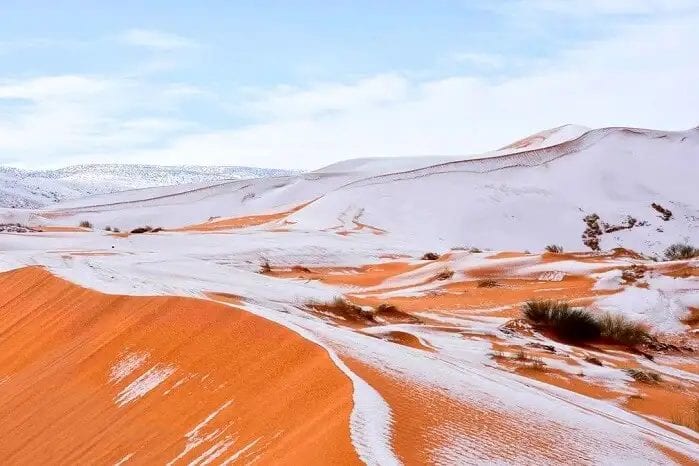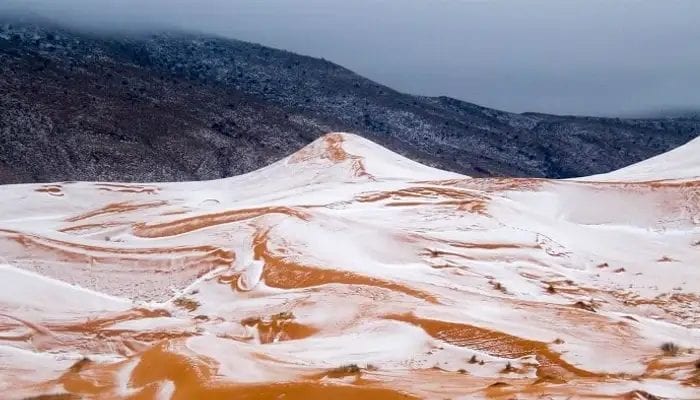 Read more:
(Visited 90 times, 1 visits today)