Australia +40,5°C, heatwaves has come extremely early, Adelaide +30°C, Melbourne +25°C next days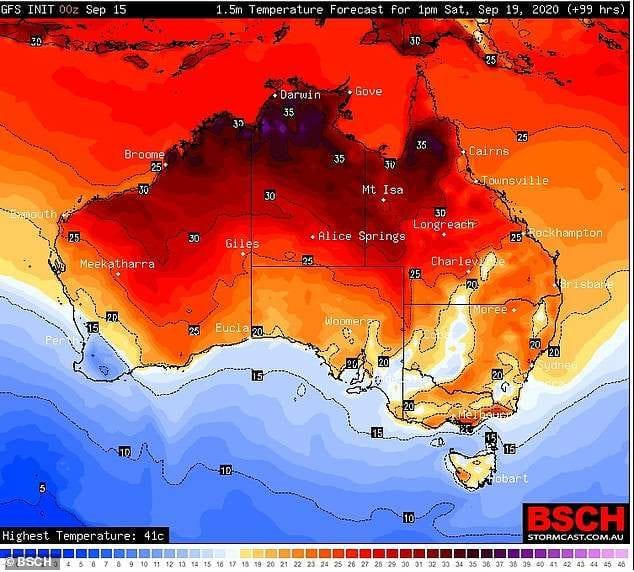 Australia reports and is expecting extreme heatwave in current week. In the middle of September temperatures in the Northwest reached +40,5°C and tropical days is expecting Southern Australia coast and summer days Southeastern Australia.
After last Antarctic blobs in late August, summer has come very early not only to northern parts of Australia, but to the South, too.
On Wednesday, 16. September, in Marbie, northern West Australia was measured +40,5°C. These temperatures are 10°C above long-term temperature average over the region.
During next days, Adelaide area is expecting tropical +30°C and Melbourne area summer +25°C. Average September temperature maximum in Adelaide is only +19,1°C and in Melbourne +18,1°C.
New Zealand reports heavy rains/snow and wind on Wednesday, with Antarctic cold blast during next days.
On Saturday, again temperatures of up to +41°C are expected: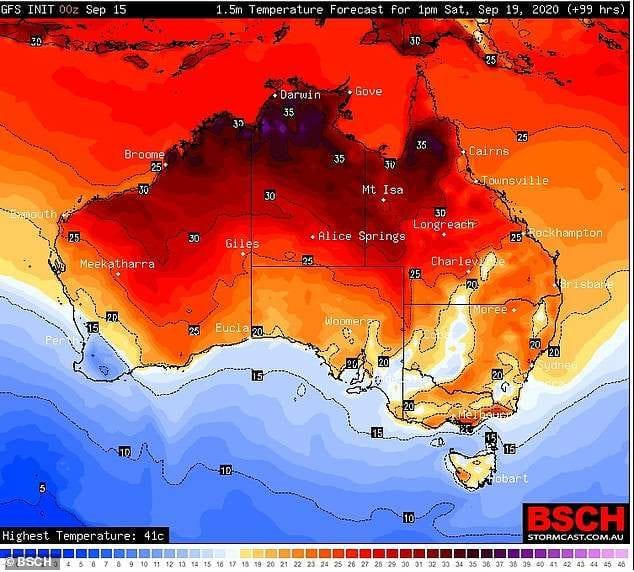 T850 hPa and T2m anomaly over Australia during rest of current week /wxhcarts: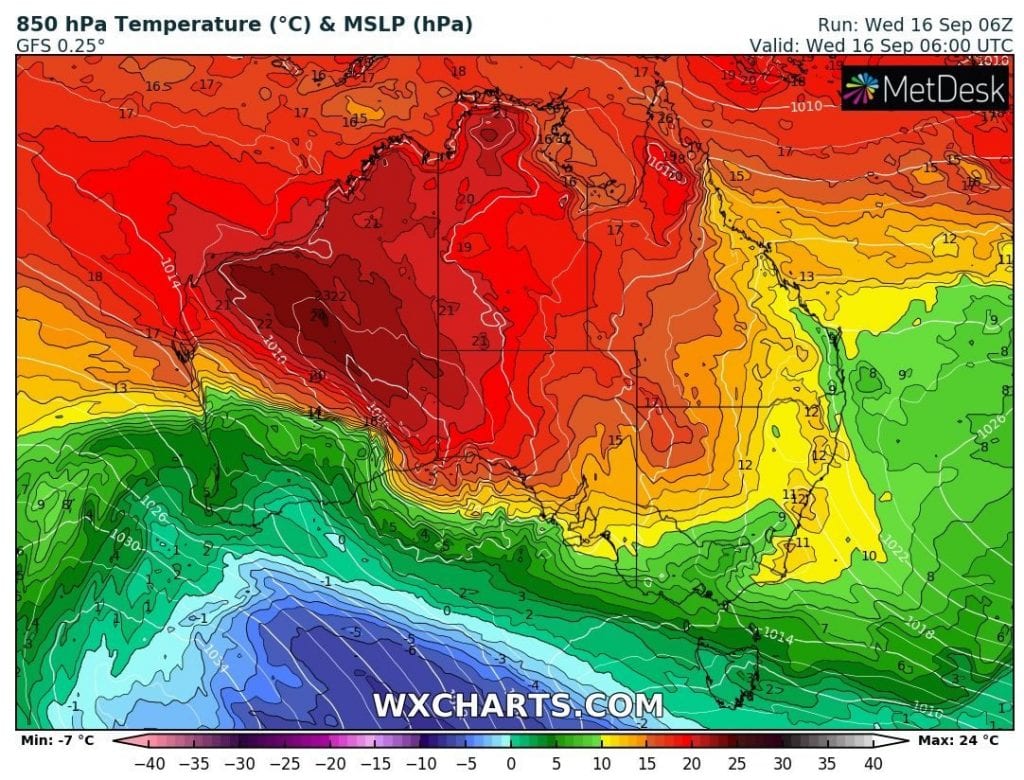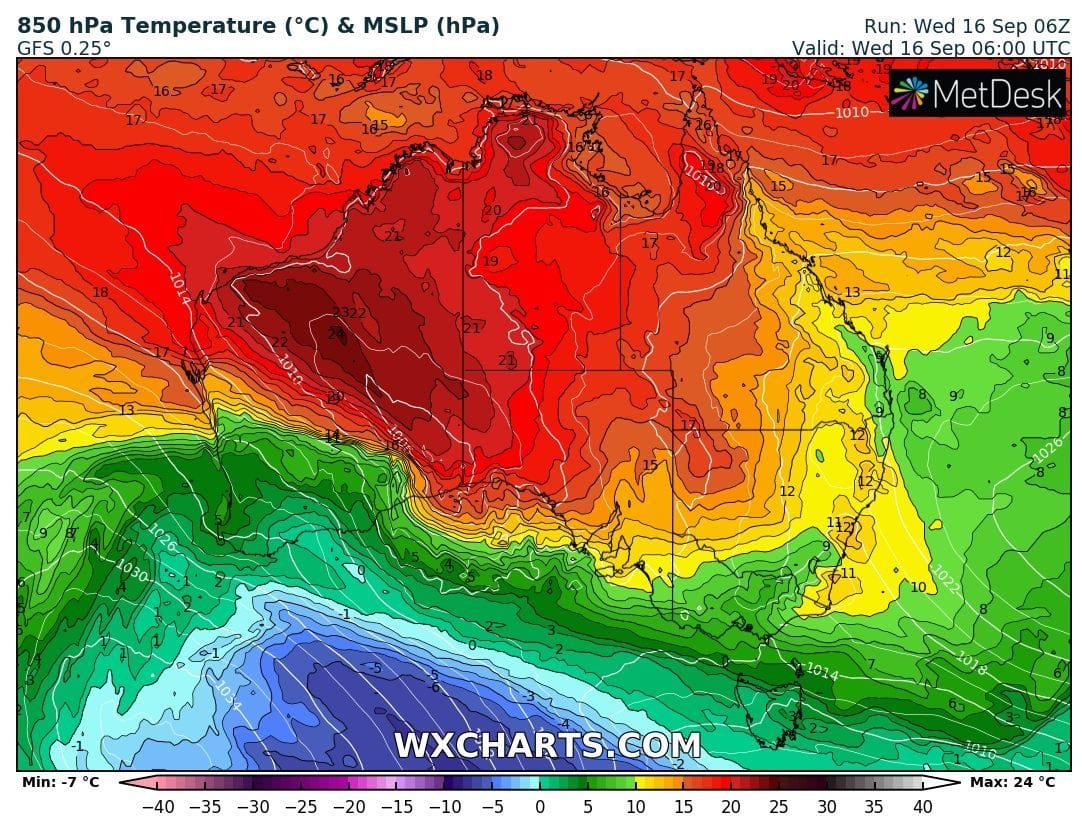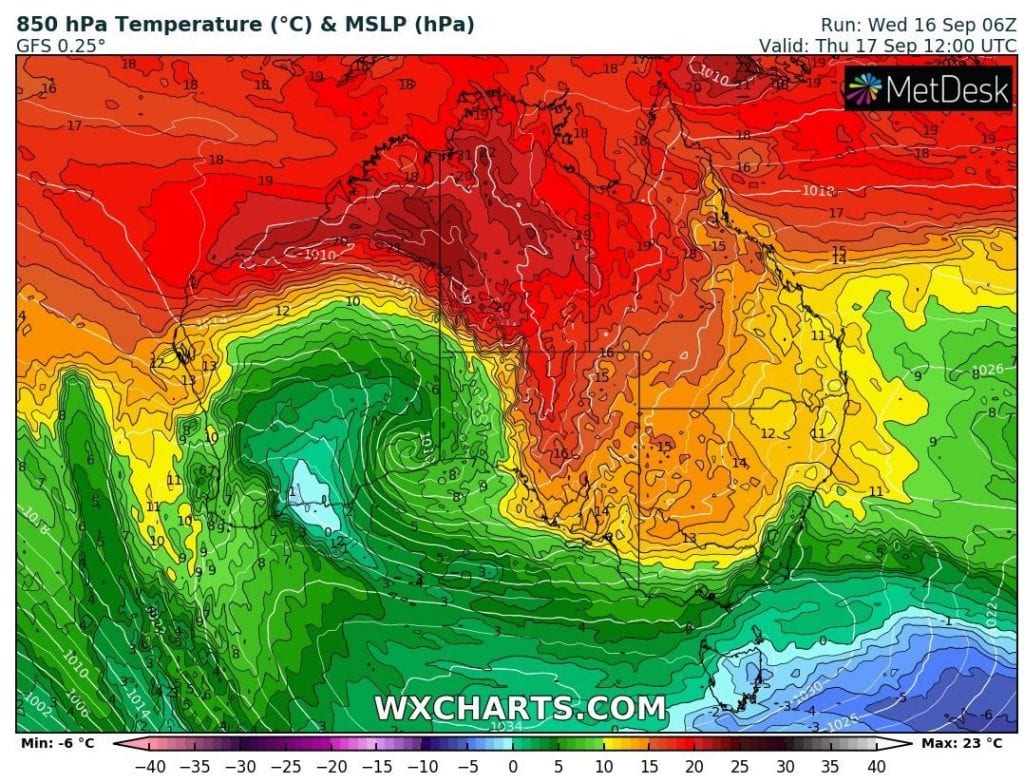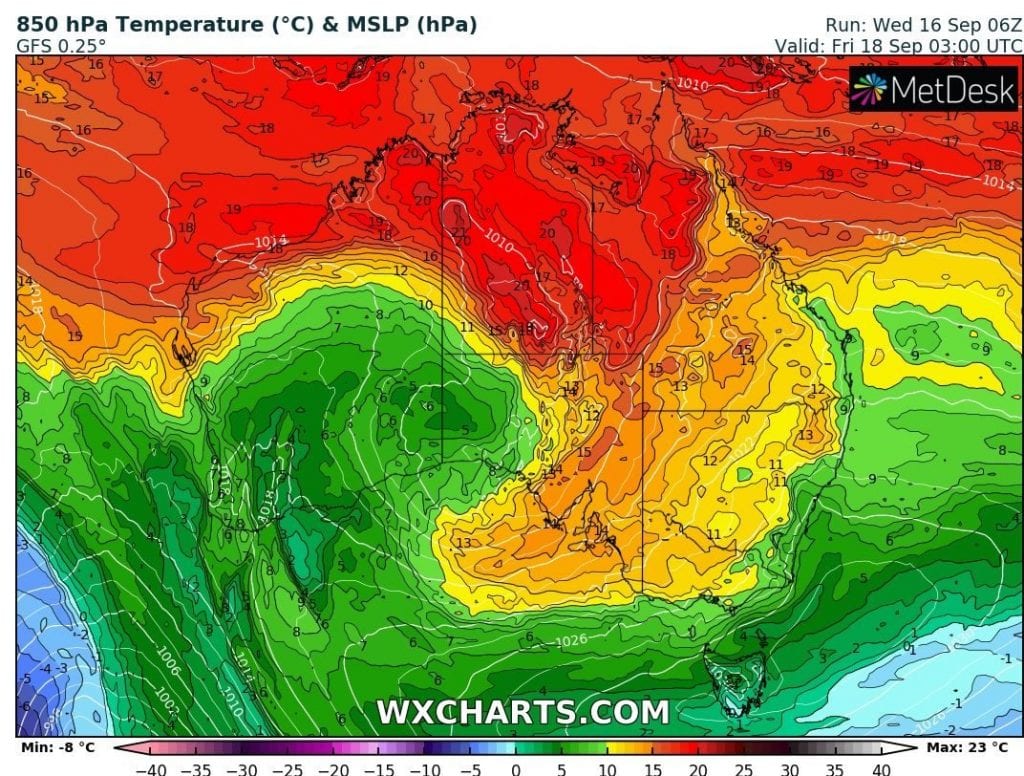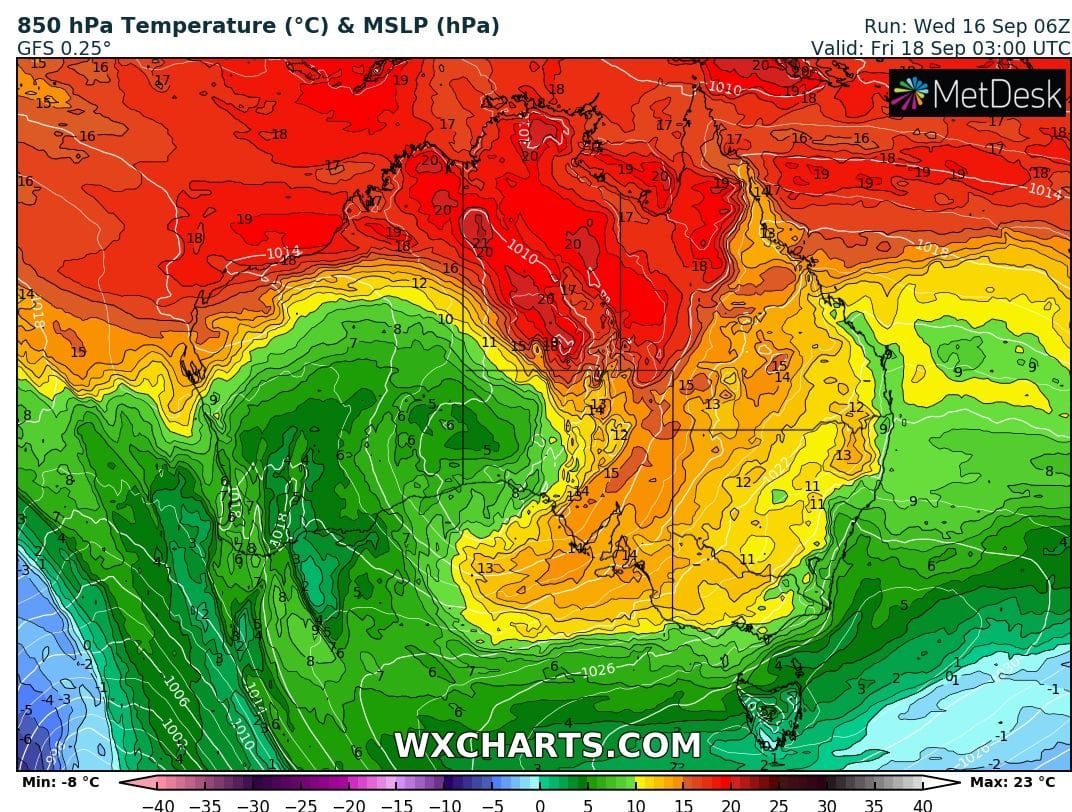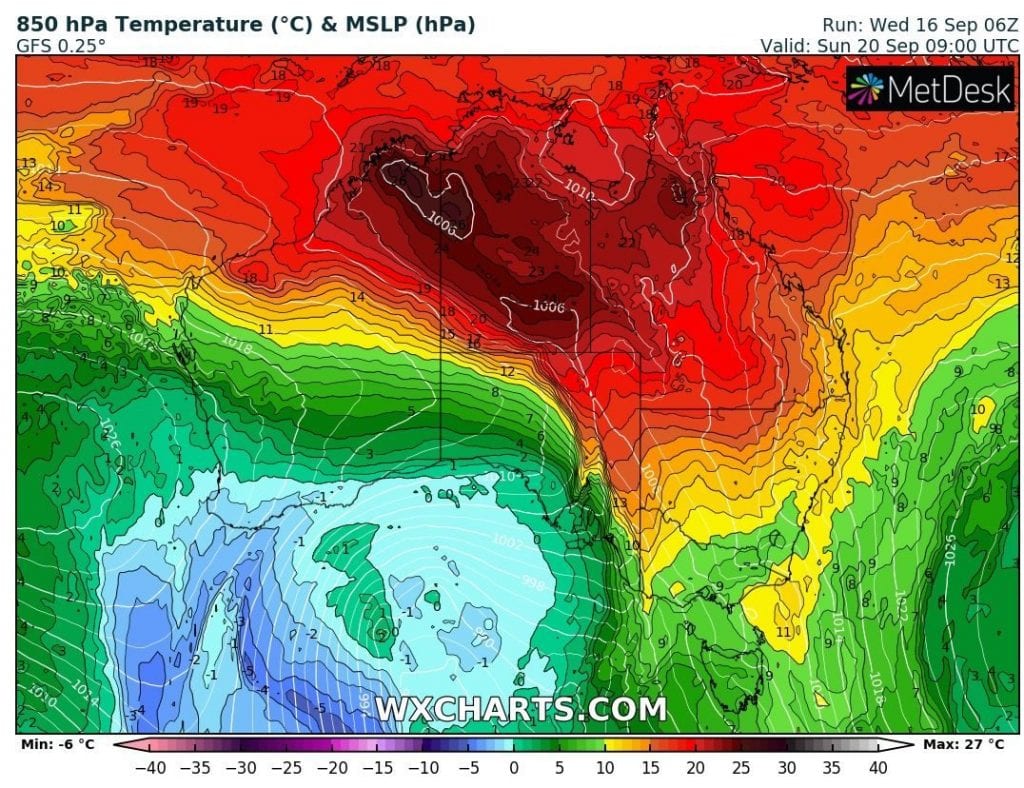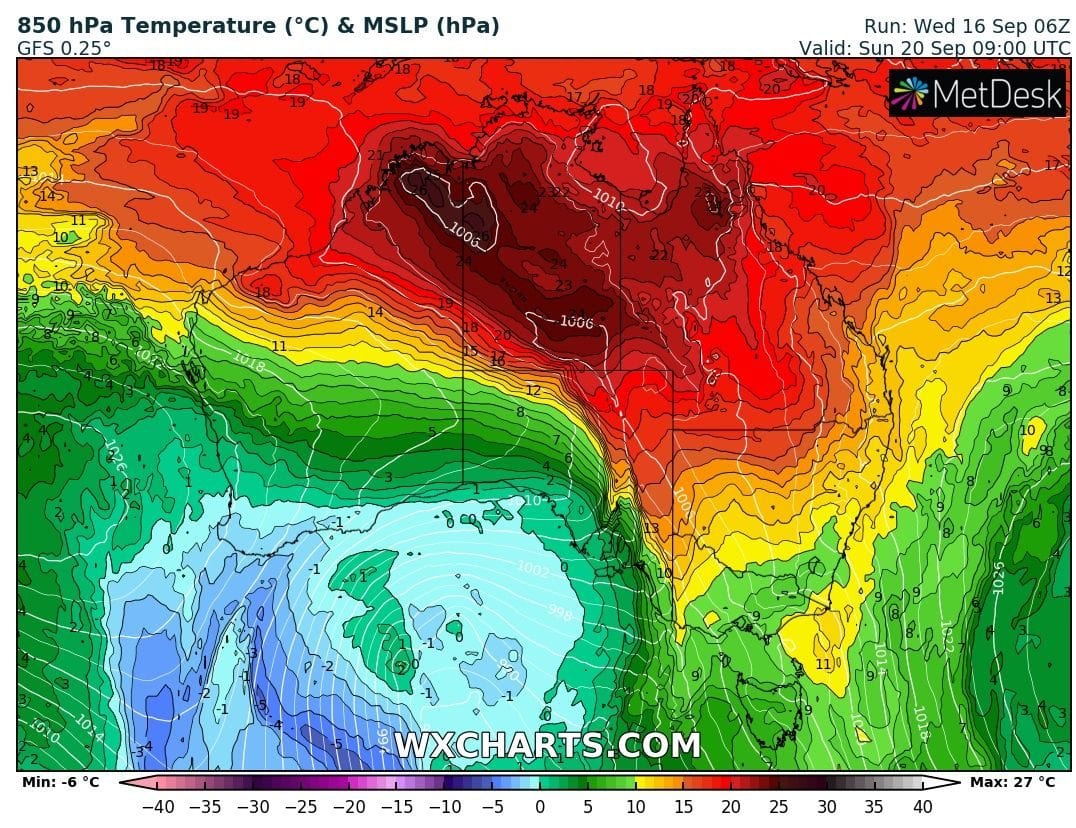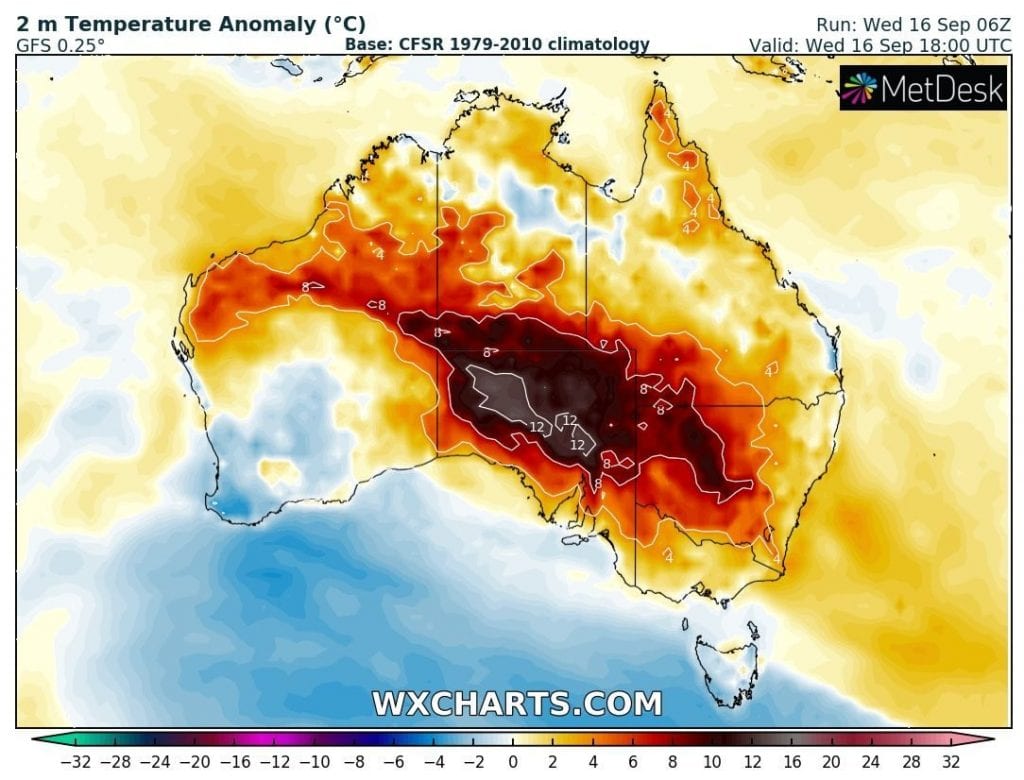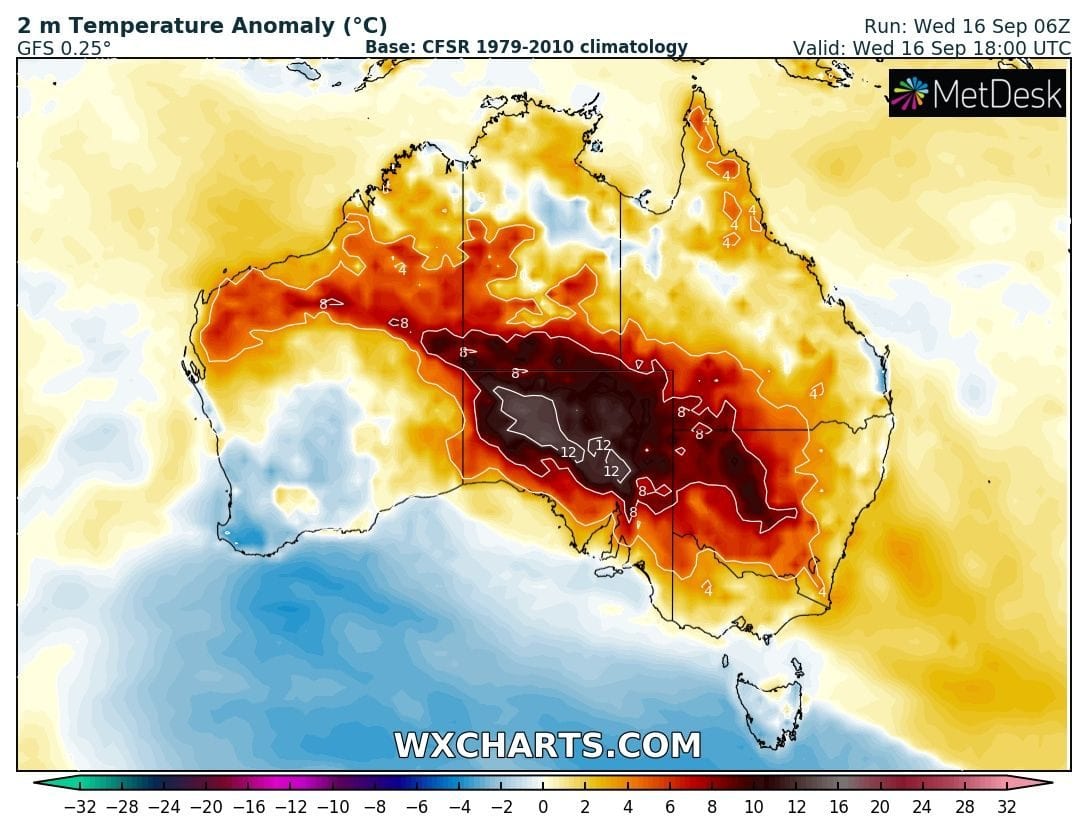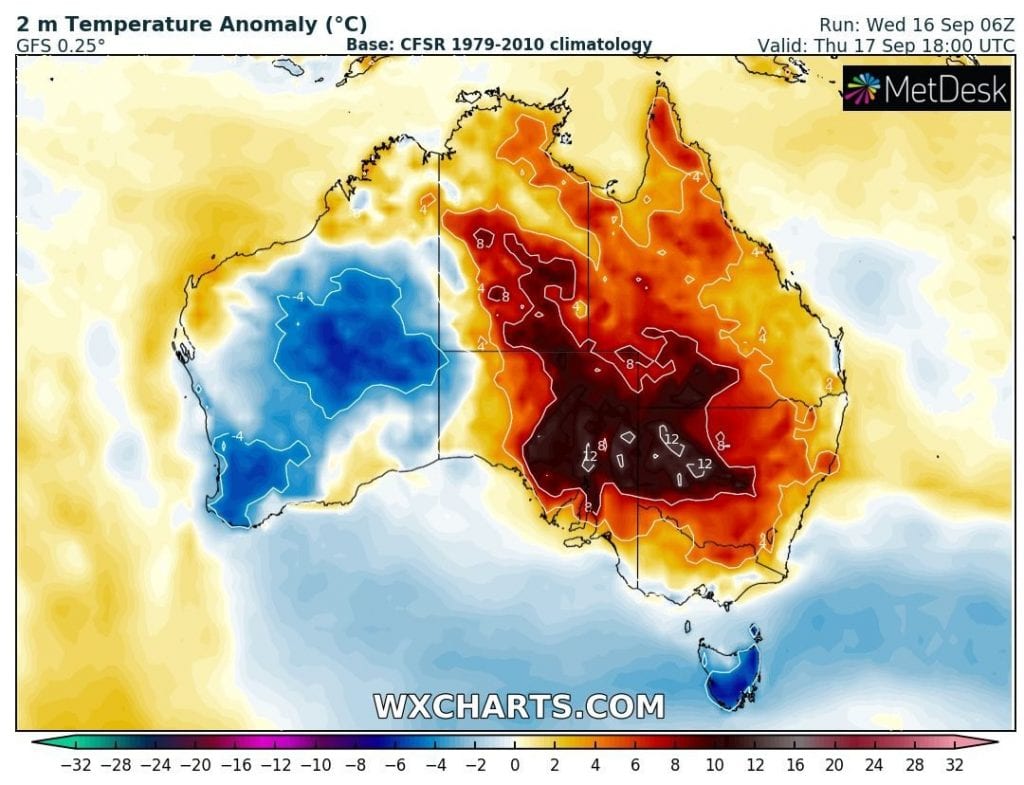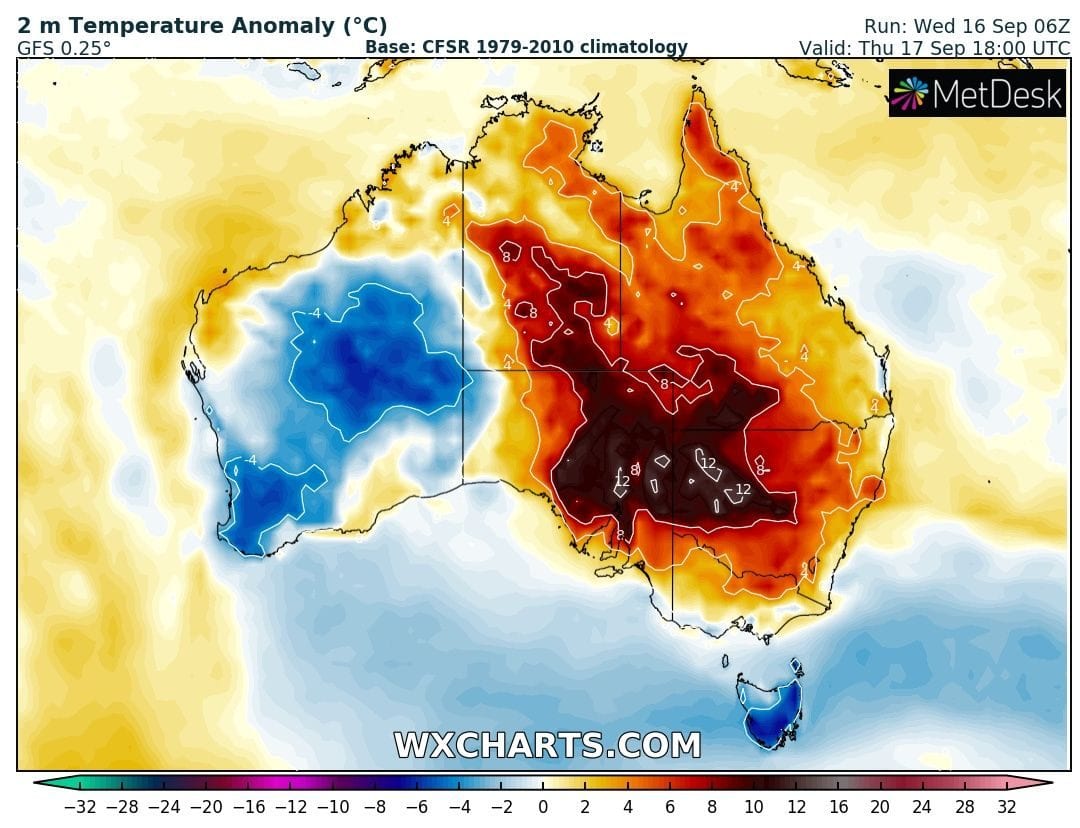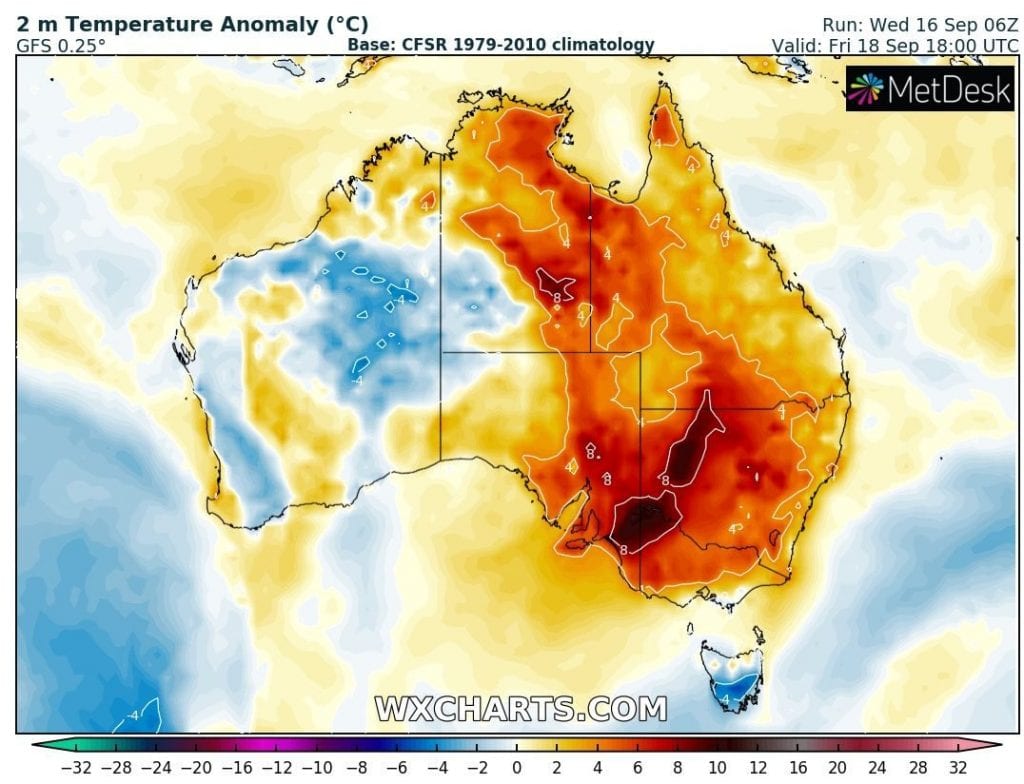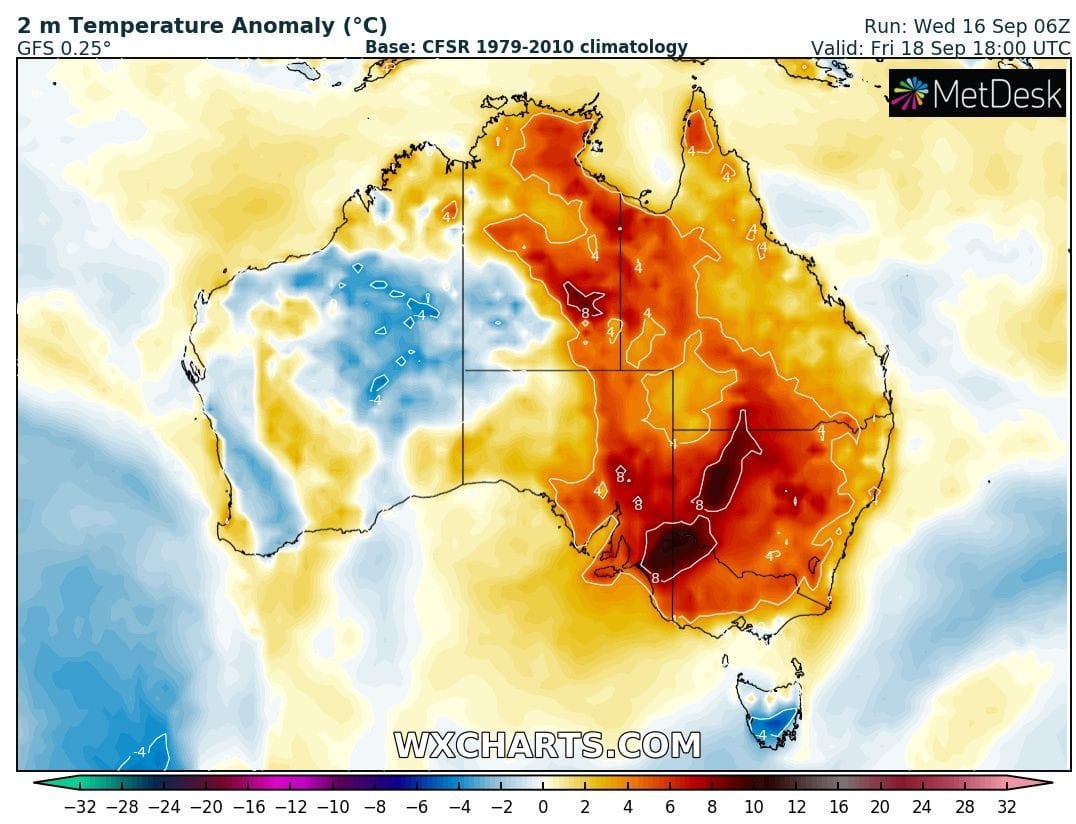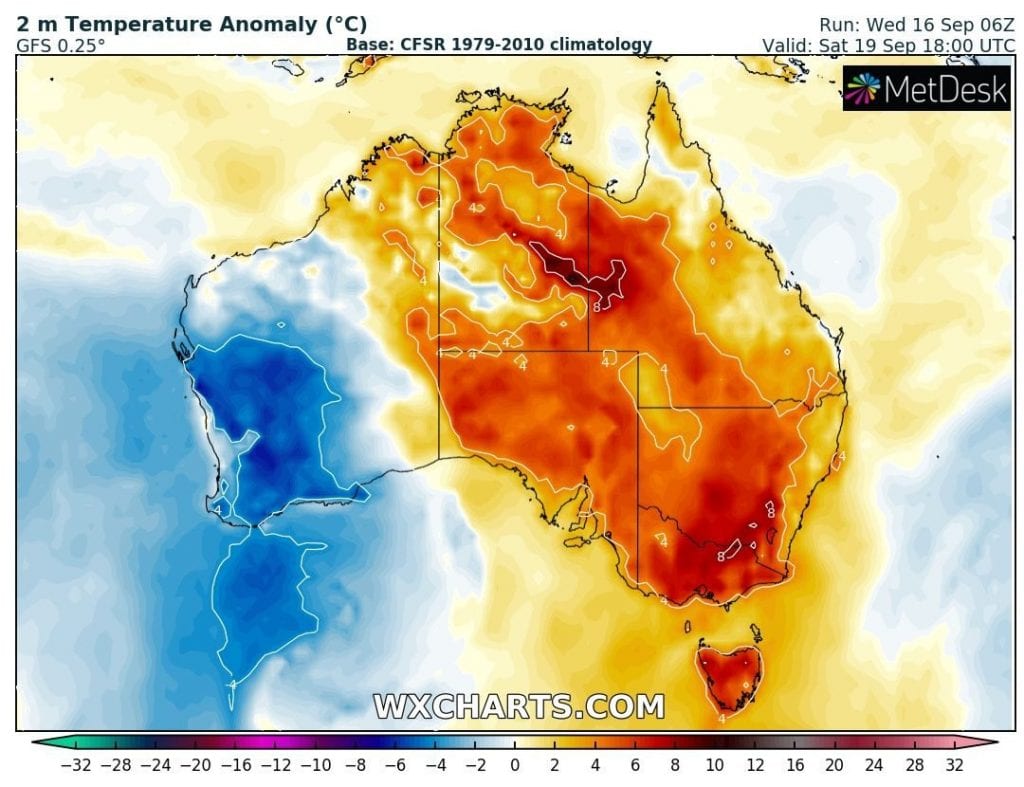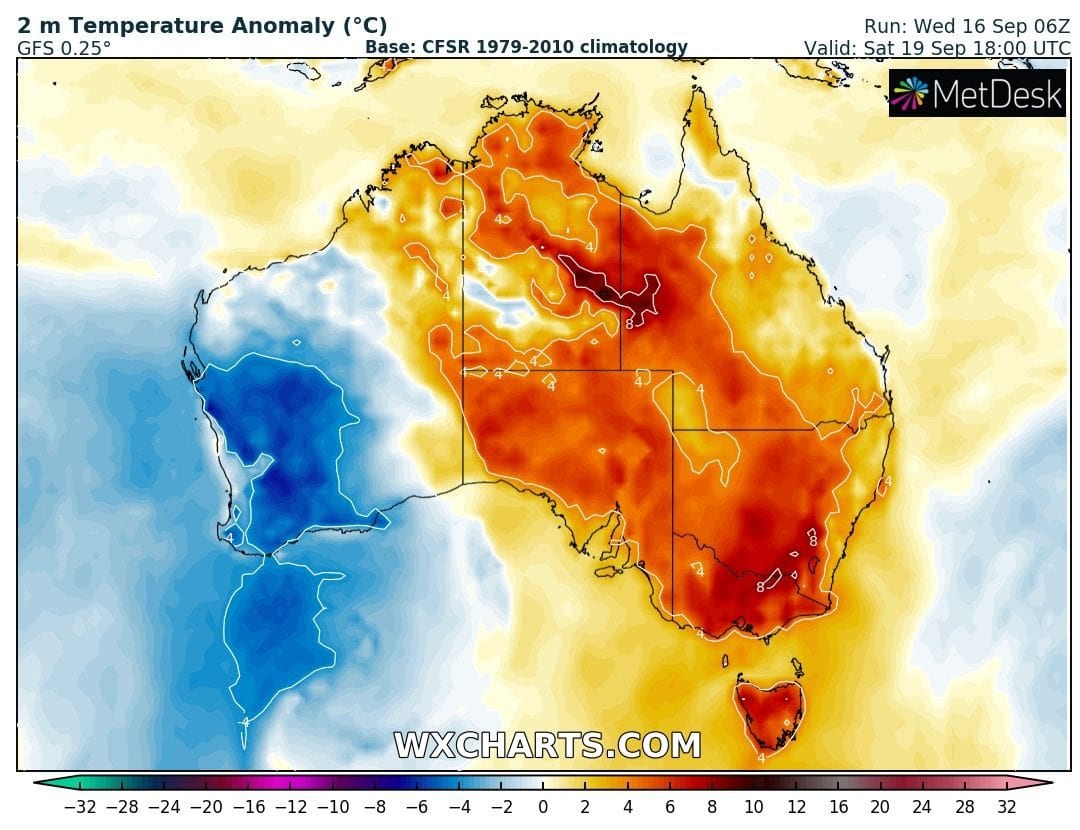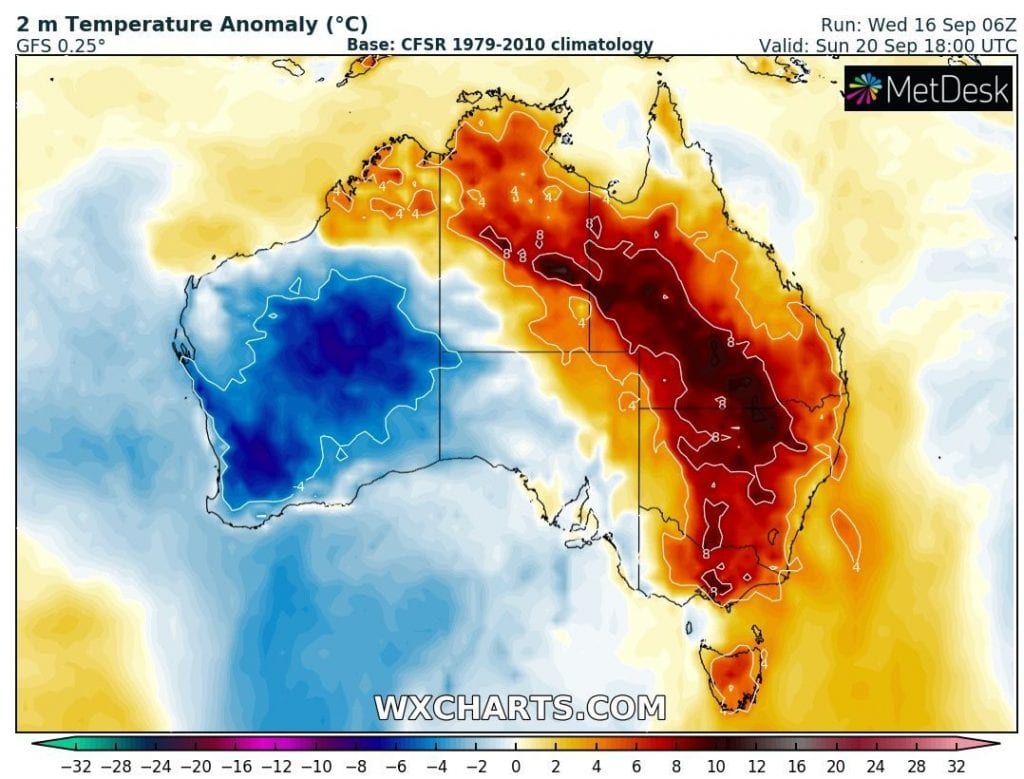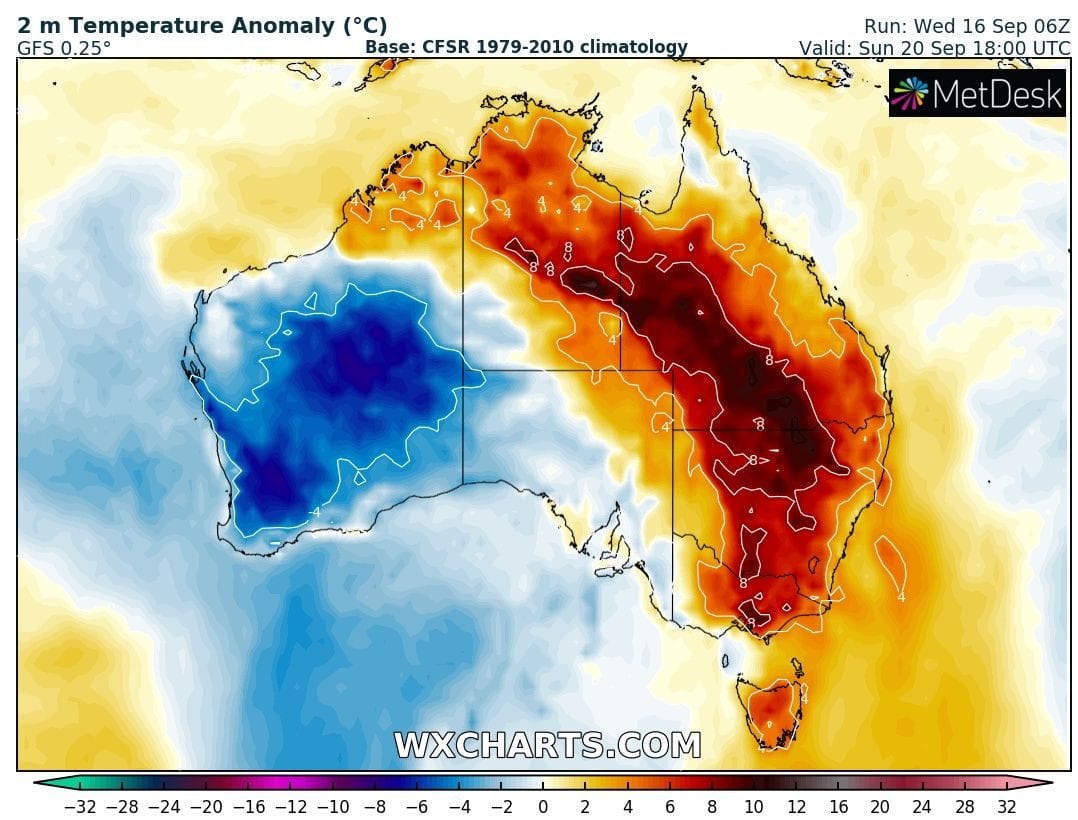 10-day forecast for Adelaide (up) and Melbourne (down) /foreca.com: