Severe flood risk in Greece (350 mm expected) after Spain and Italy: Catania 150,4 mm (6 inches) / 24 hours, Malta 92 mm / 72 hours and floods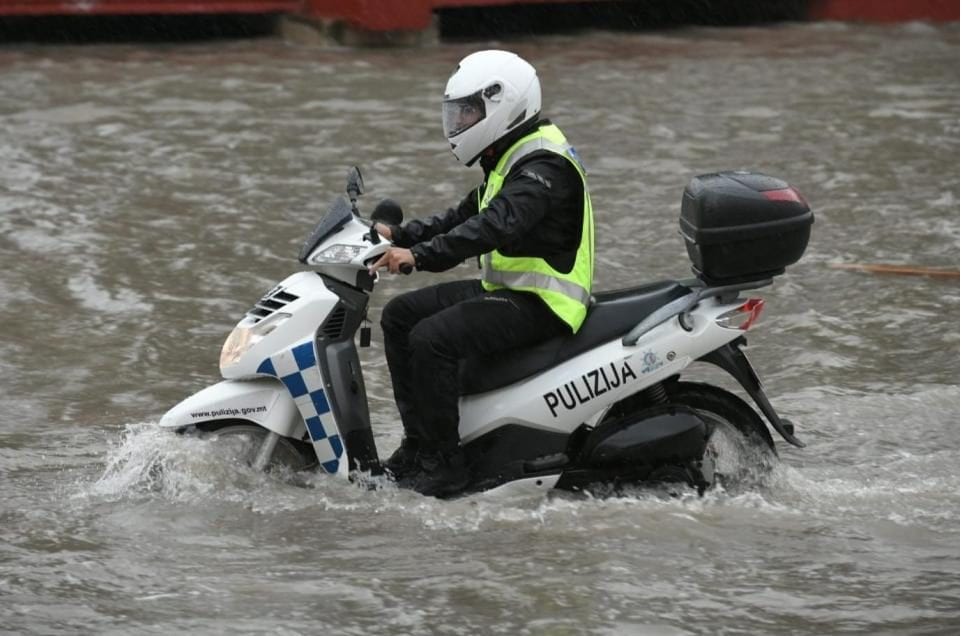 Powerful storm Mediterranean system hit on Monday southern Italy and heavy rain had continued until Wednesday in Malta.
Low pressure system brought floods to Barcelona, Palma de Mallorca, Caliagri (Sardegna) and northern Algeria and Tunisia in second half of last week /https://mkweather.com/2020/09/10/mallorca-and-sardegna-with-floods-from-strong-mediterranean-storm-system-this-week/; https://mkweather.com/2020/09/11/mediterranean-storm-system-hit-algeria-847-mm-and-tunisia-528-mm-too//.
From Monday to Wednesday, the system has shifted over Central Mediterranean, with extreme rainfall in Catania, Sicily on Monday (150,4 mm / 6 inches) / 24 hours and in Malta, 92 mm in Luqa and Gudja / 72 hours, with flooding effect.
Storms will be moving over Greece next days with possible severe storms in Greece (mainly Peloponnese) on Friday and Saturday. It could fall up to 350 mm (14 inches) of rain, with severe flooding across holiday destinations, therefore will be careful on your late-summer vacations and watch current radar, warnings and weather news!
Furthermore, Portugal and Spain expects a tropical storm at the weekend /https://mkweather.com/2020/09/16/tropical-storm-in-europe-possible-floods-and-winds-in-portugal-and-spain-at-the-weekend//.
Next potential floods in Greece from Mediterranean system and in Spain and Portugal from tropical storm 99L Invest until end of the week (wxcharts.com):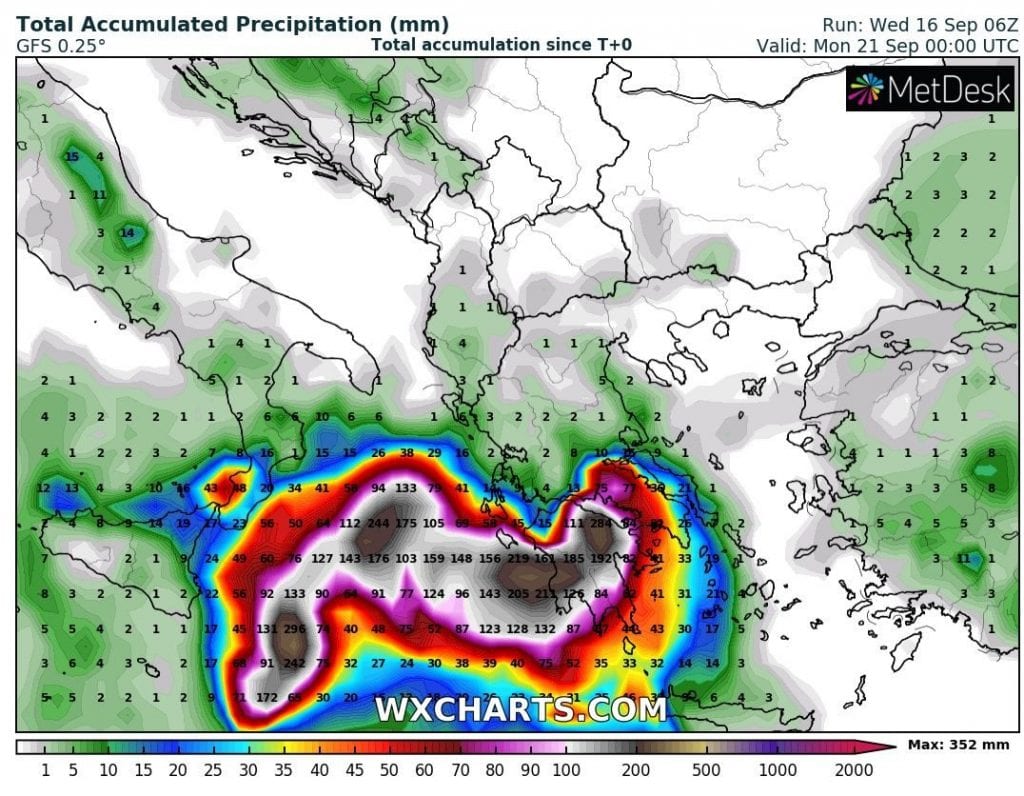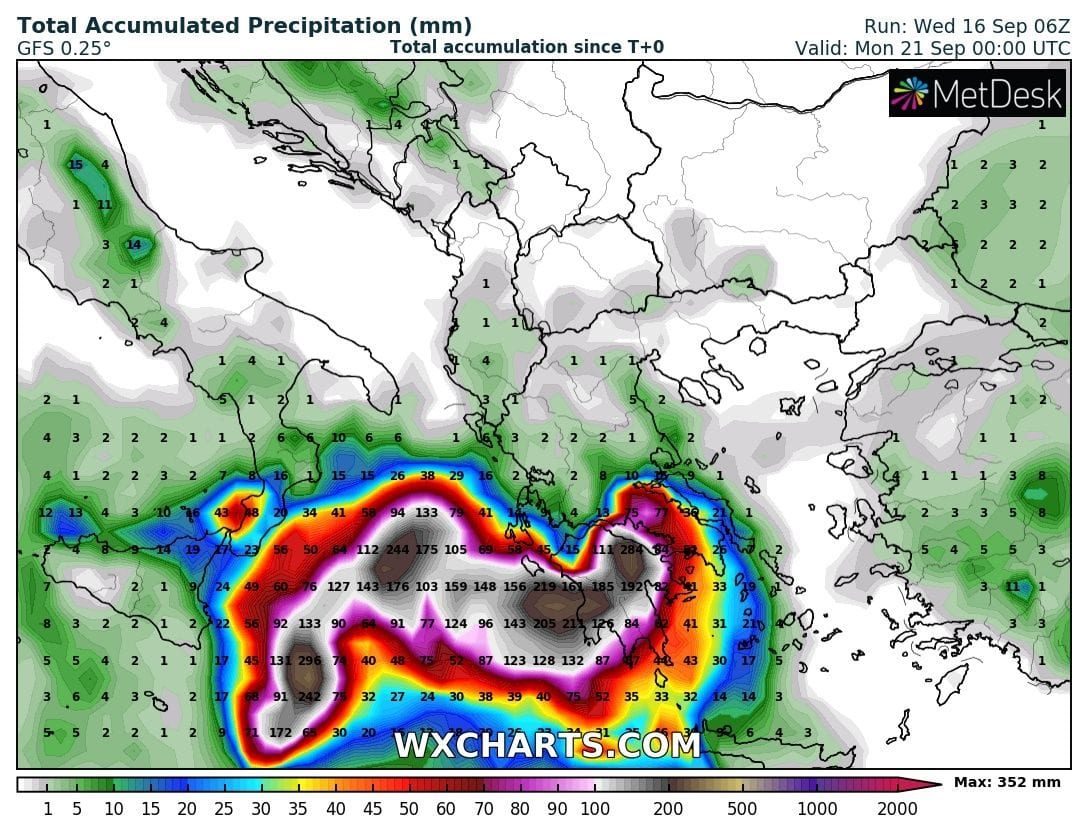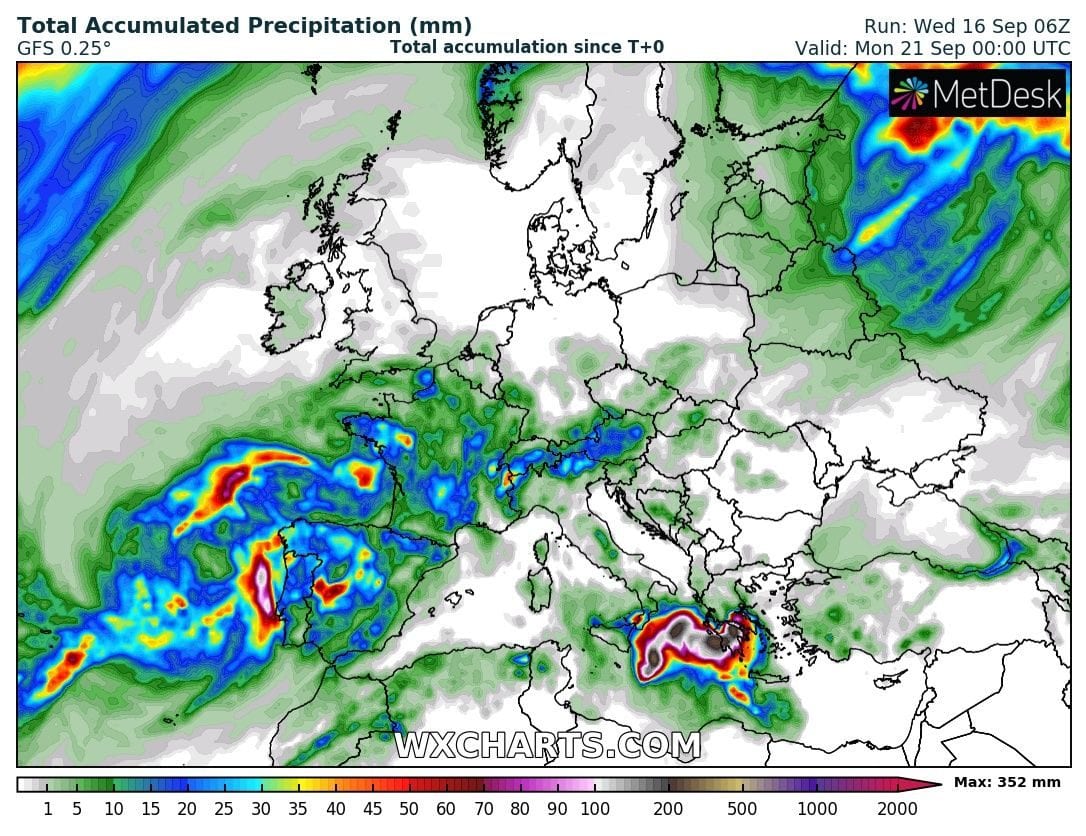 Catania, Sicily:
Malta:
Source: https://timesofmalta.com/articles/view/heavy-downpours-hit-malta.818092