Australia has experienced with extreme temperature anomalies across the country around 5. November 2020.
While in the south and mainly densely populated Southeast temperatures dropped to record low values, in the north has occurred first extreme hot days with maximum temperature above +45°C / 113°F.
On Thursday, 5. November, a region with negative temperature anomalies -2/-8°C in 850 hPa has occurred in southern and southeastern Australia, with even lower temperature anomalies in 2 meters thanks to cold Antarctic winds.
Temperature in Sydney has dropped to +12,7°C, what is one from the lowest temperature minimums in the city for 5. November. Interesting is, that only +14°C has been measured at 11AM, what is more than 10°C below seasonal average.
In the northern Australia, on the other hand, persist very hot weather. Fitzroy Crossing, Western Australia has reported +45,2°C, what is only 0,9°C lower as absolute November maximum temperature (5. November!!!).
A big temperature differences between southern and northern Australia often help to occurrence of a severe storms, with large hails, such only few time ago /https://mkweather.com/2020/11/02/severe-hailstorms-hit-australia//.
It appears, that summer season 2020/21 should be very interesting in Australia – thanks to La-nina, many cyclones are expected, and desert regions are simultaneously warming up very early, with risk of extreme wildfires during next months.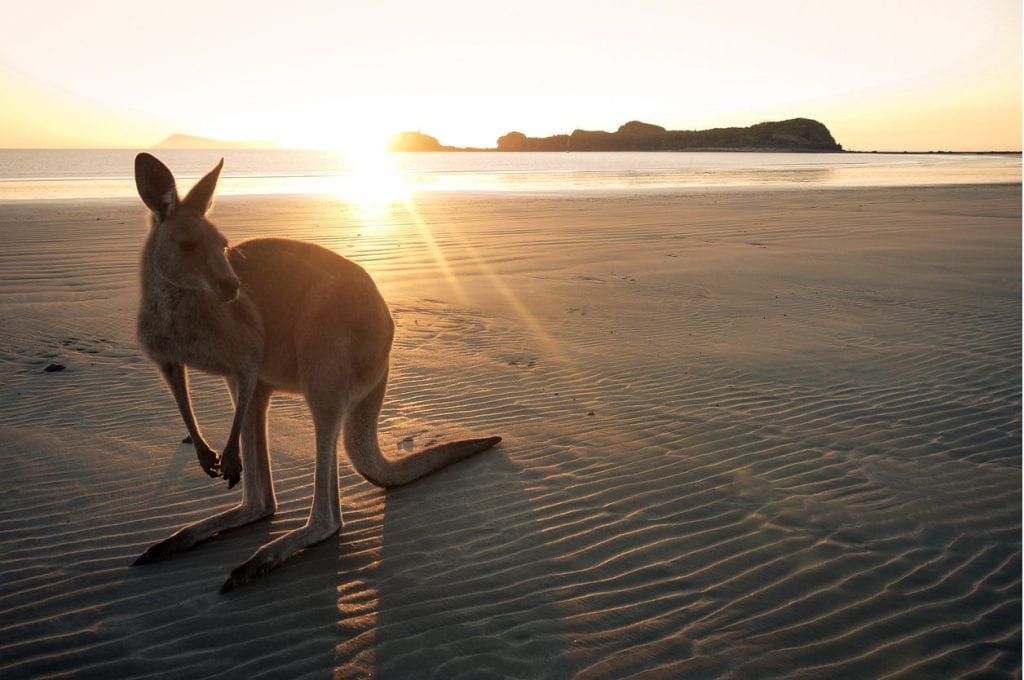 Infographics: 850hPa temperature anomalies on 5.11.2020 and 16-day accumulated precipitation and 16-day maximum wind gust in Australia until 22.11.2020 /wxcharts.com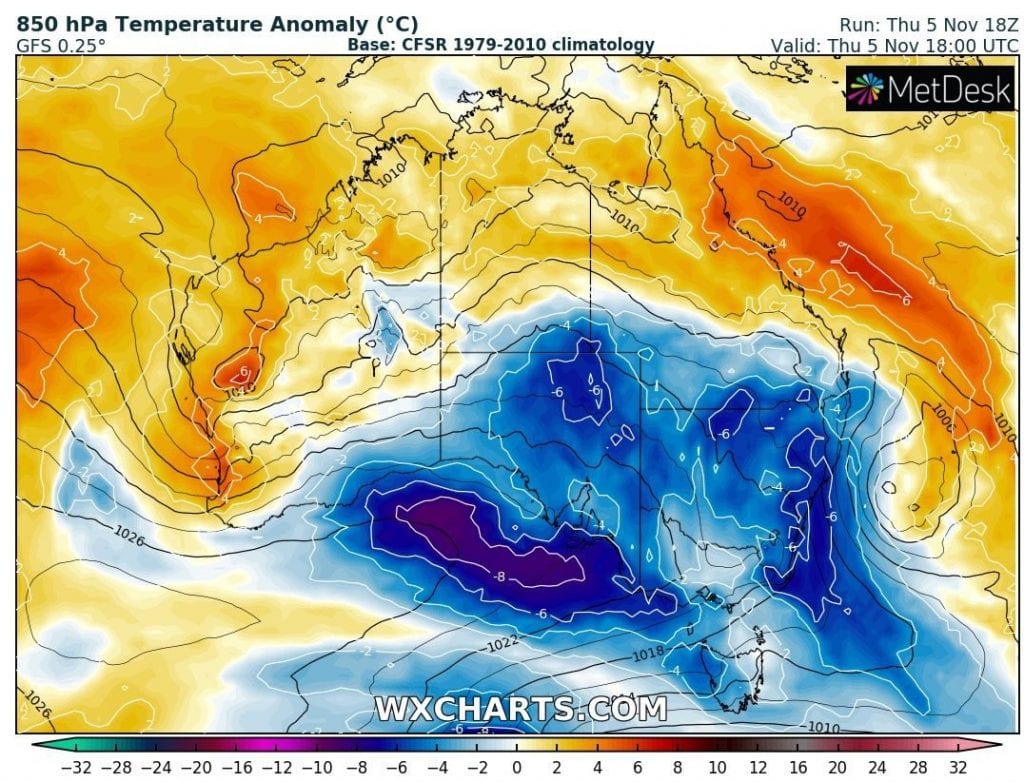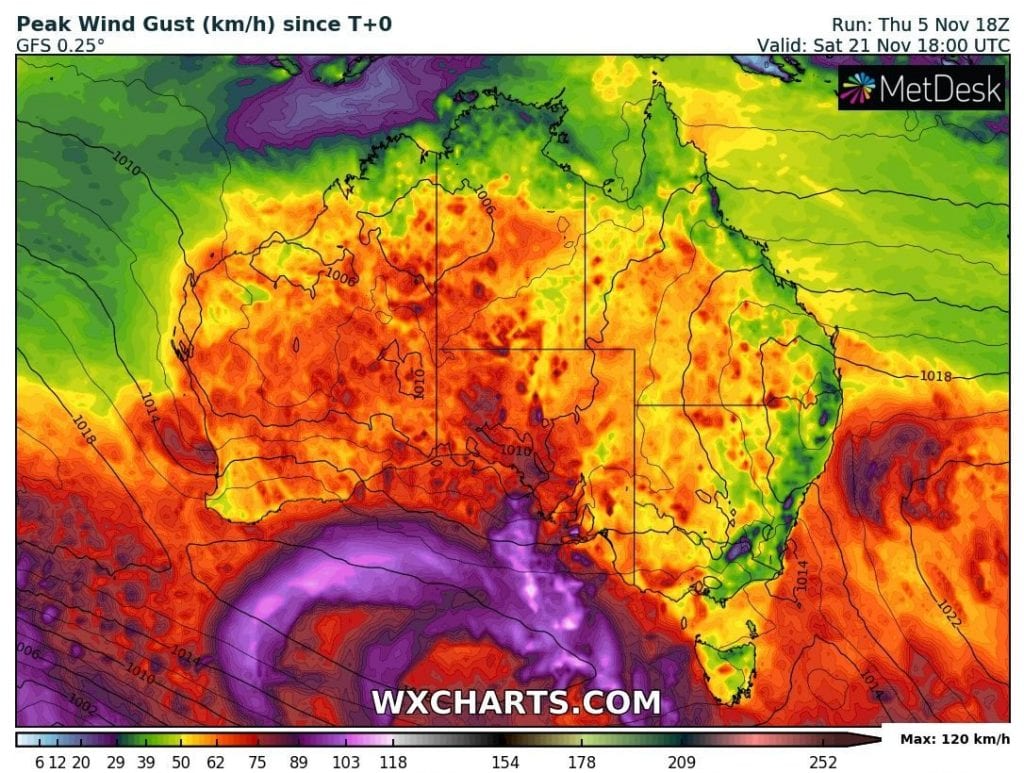 Read more:
(Visited 26 times, 1 visits today)