The summer has been anomalously hot in many regions of the US and that trend will likely continue till the start of winter 2020/21.
According to the Climate Prediction Center (CPC), drought will be contiune in Southwest and South, meanwhile stronger hurricane season brings more precipitation over Southeast and East.
Warm Great lakes area in this season is linked with AO-. During AO-, eastern Canada is warmer than normal and cold blasts are coming from the northwest over the continent.
Cold blasts will be the most possible in the northern states of US, closer to second side of jet-stream behind Polar front.
Favorable for cold blasts in Midwest will be very active hurricane season.
The most hottest will be in South, the farthest from Polar front. Hurricane season can play against autumn coldwaves here, but - during the AO- are subtropical areas hotter, because subtropical heights don´t bring a cold clear nights, which are cooling land. Hurricanes therefore will be in consistency with Arctic oscillation.
In contrary, in Europe, colder, rainy and windy autumn is expected, with early winter season cold spells /https://mkweather.com/2020/08/22/europe-autumn-2020-forecast-mkweather-accuweather-maps-and-analysis//.
The next hurricane over US territory is possible already around 10. September, so after Laura, stay calm and prepare to the next extreme situation.
Expected temperatures, precipitation and drought conditions across US according to NOAA during the autumn 2020: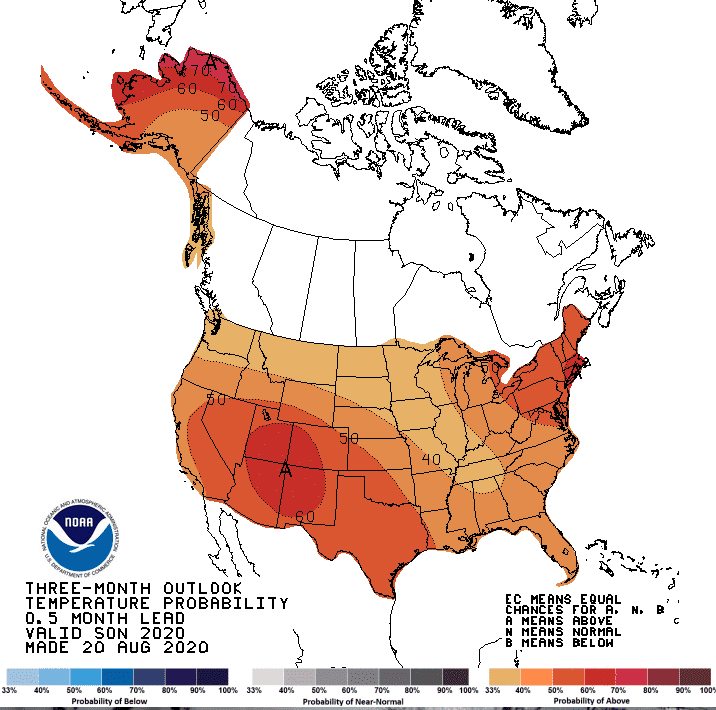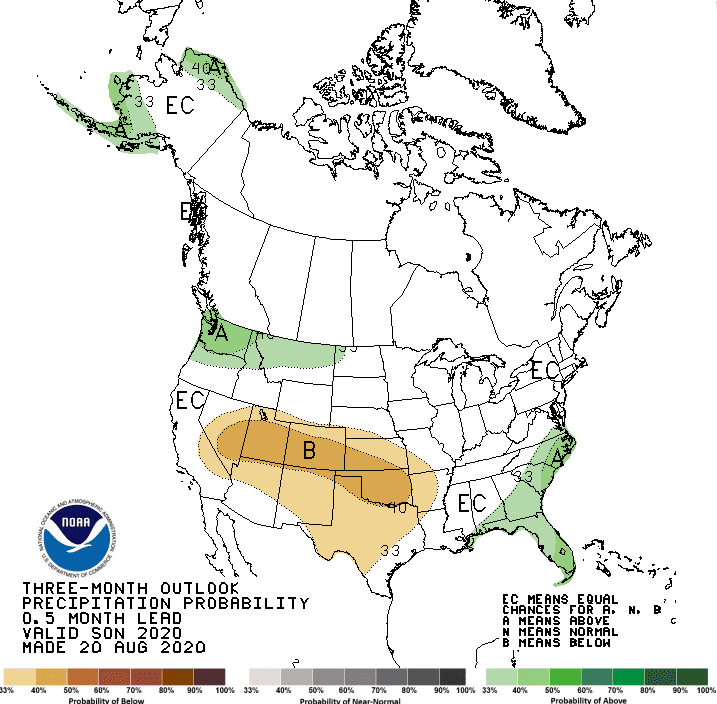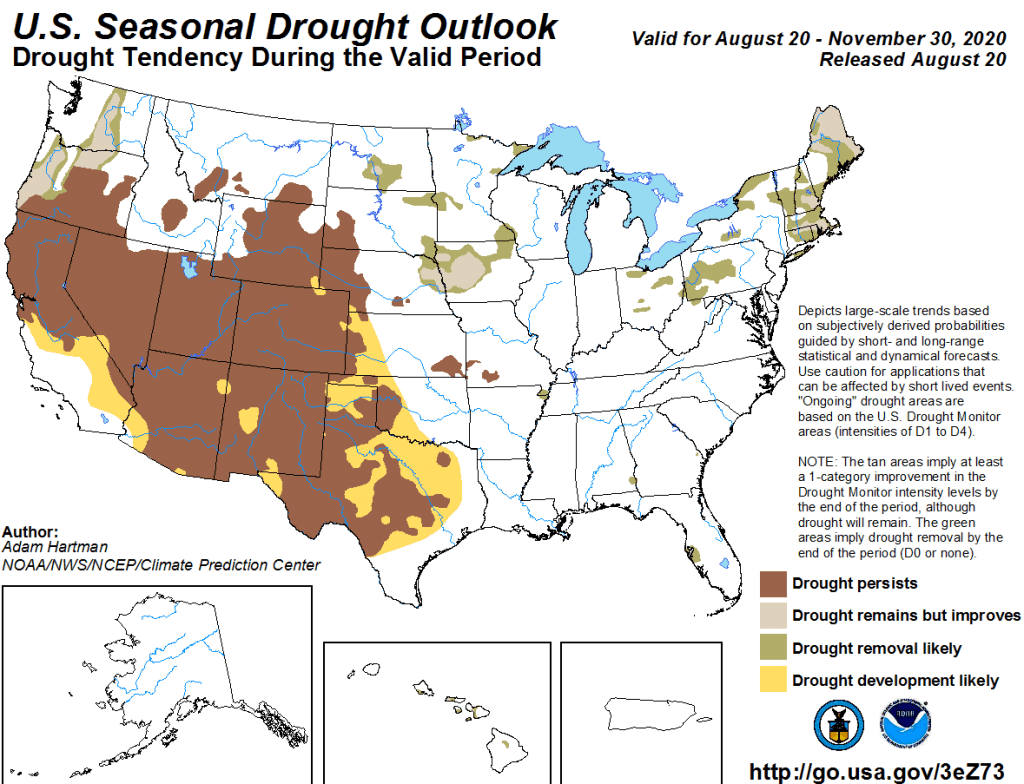 https://twitter.com/NWSCPC/status/1296441966054580224/photo/1
(Visited 39 times, 1 visits today)