Ex-hurricane Isaiash during next days will moving above East and Northeast coast above Labrador and above many parts of US and Canada it´s already bringing really cold spell, with temperatures 10-15°F below average.
On Monday, 39°F / +3,9°C was measured in International Falls station – it´s a temperature very close to ground frost potential. In Ontario, temperatures dropped to 38°F / +3,3°C in Fort Frances and in Nunavut islands up to -1,4°C (Aluvik National park) in arctic air.
Cold spell will be weakening till Friday and then, heatwave replace it from the weekend. During the the next morning, can occur ground frost in very cold and dry air rarely. A belt of cold weather will stretch from Gulf coast to Great Lakes region.
Next potential coldwaves are in the plan between 10.-15. August in Canada and Northwest US firstly, then thanks to new tropical storm / hurricane above Atlantic, in East Coast and Northeast, too. For now, isn´t probably, that next tropical storm hit coast of US /https://www.accuweather.com/en/hurricane/atlantic-to-continue-to-crank-out-tropical-threats-beyond-isaias/787846/.
Expected coldwave in Midwest – Accuweather
Hurricane Isaias documentation from Weather Nation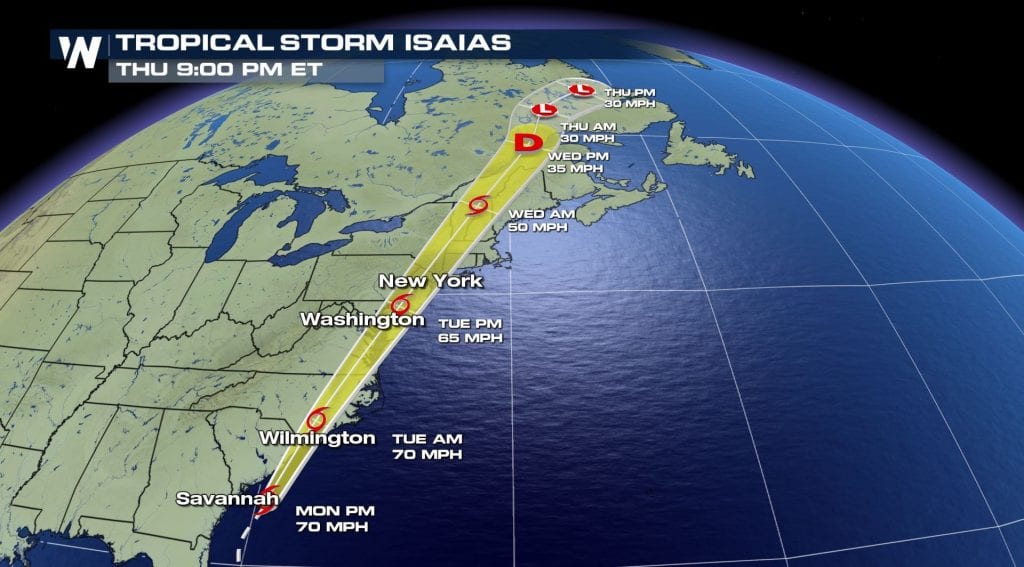 Mkweathern warnings for MON-TUE-WED 3.-5. August 2020, blue is coldwave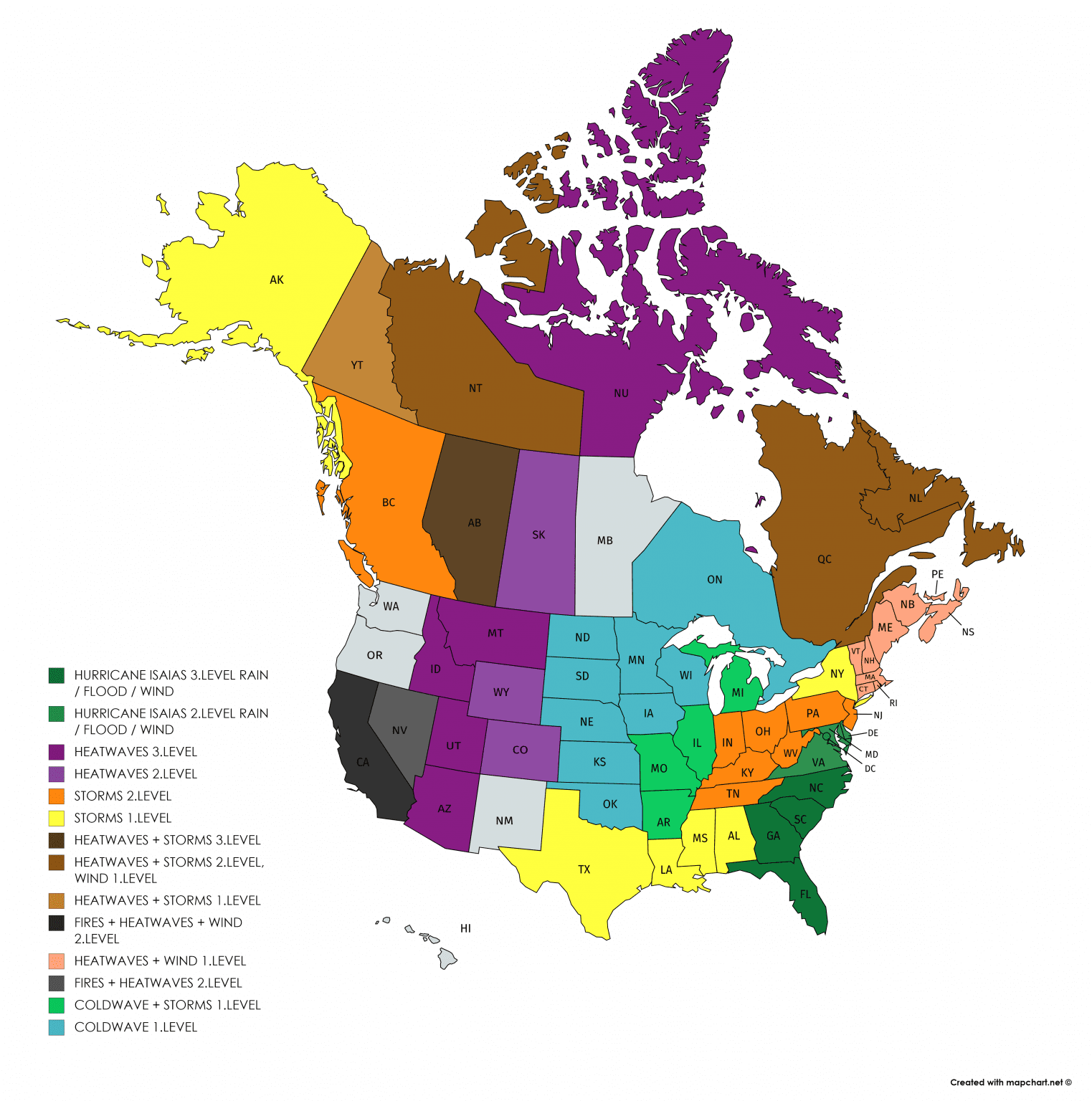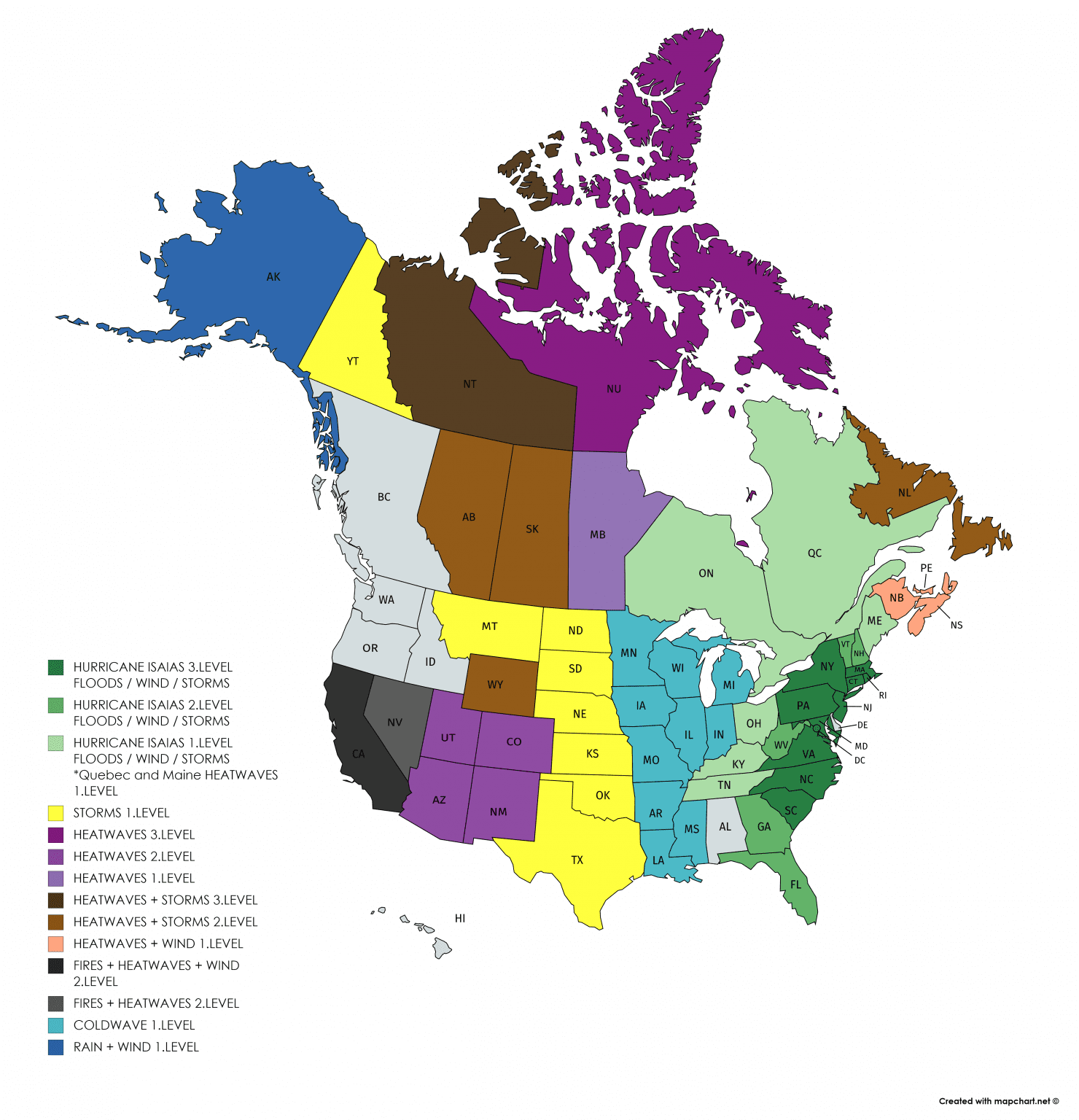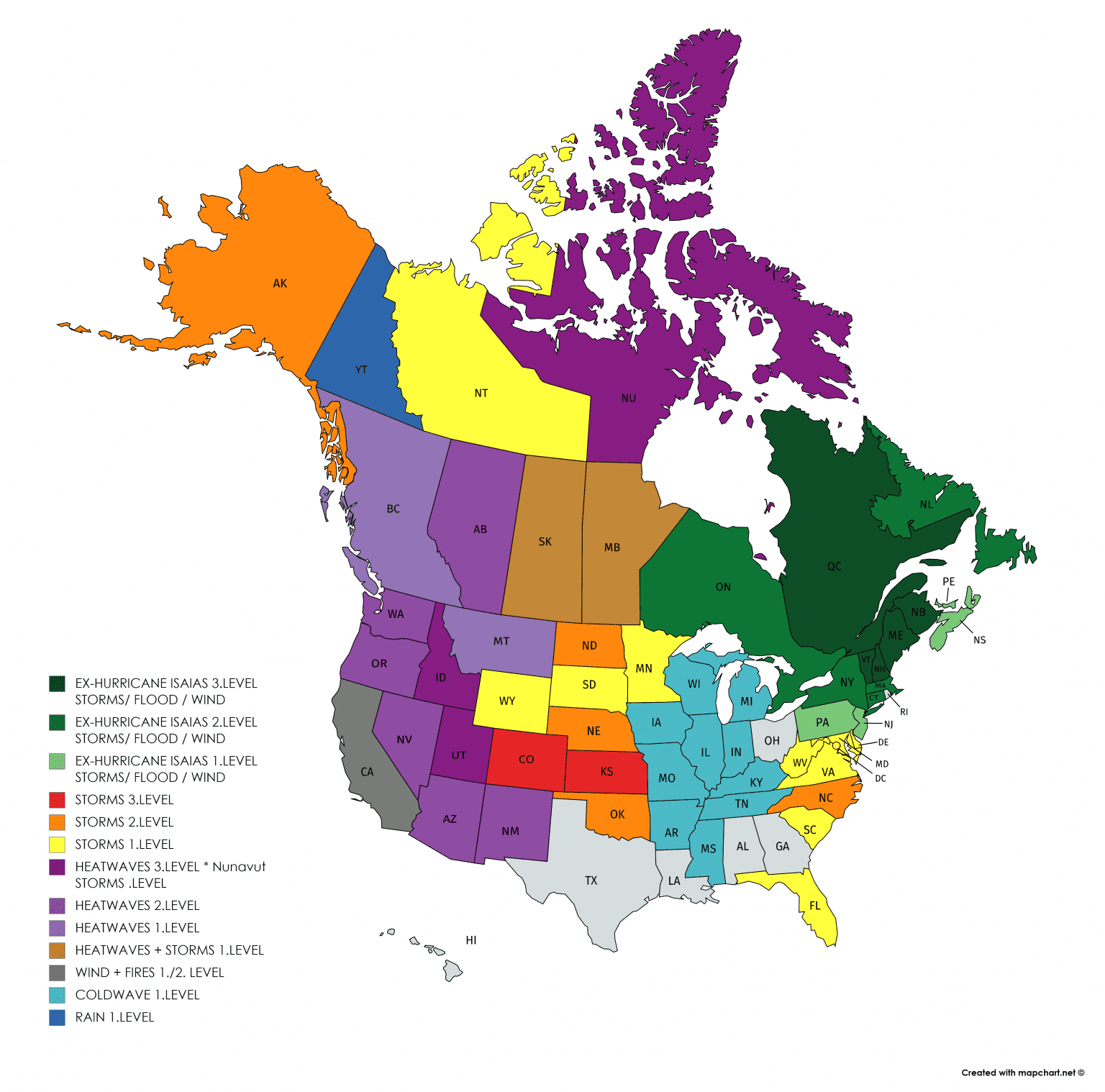 Current coldwave in US and possible coldwaves in 3rd pentade of August 2020 according to Wxcharts
Illustration photo: https://sk.pinterest.com/pin/525302744020444310/
(Visited 48 times, 1 visits today)