Already longer time we have pointed on excessive heatwave over western United States and Canada which is linked with the second deepest summer cyclone over Arctic in history (968 hPa). This "super-cyclone" caused advection of extremely hot, tropical air across West United states and Canada up to polar circle.
In southern regions, temperatures up to 122°F / +50°C wee measured and in North Western Territories and Nunavut on Monday, temperatures reached 91°F / +33,0°C (Hay river) / +32,9°C (Bathurst).
In Southwest, really big problem with drought is present and currently, big fires are ongoing, called as "Apple Fire" event. The Apple Fire had grown to 26,450 acres Monday and continued to threaten homes after burning through the San Gorgonio Pass region since Friday afternoon. Only 5% of its perimeter was contained as about 2,300 firefighting personnel battled the blaze and dropped water and fire retardant from the air /https://eu.desertsun.com/story/news/environment/wildfires/2020/08/03/apple-fire-cherry-valley-grows-near-beaumont-evacuations-ordered/5570768002//.
Evacuation orders have been issued for:
Banning residents living north of Wilson Street, east of Sunset Avenue and west of Hathaway Street.
Cherry Valley residents living north of Dutton Street, east of Oak Glen Road and south of County Line Road, and for those living north of Cherry Valley Boulevard, west of Highland Springs Avenue and east of Beaumont Avenue.
The community of Oak Glen in San Bernardino County.
Cal Fire issued an evacuation warning for:
Residents living north of Morongo Road, east of Millard Canyon Road and west of Whitewater Canyon Road.
Forest Falls, Pioneertown and Rim Rock.
Smoke from Apple fire spreads out above 4 US states now – mainly Arizona and California, but too Nevada and Utah. Almost all Arizona is under cloud from blazes.
Northeastward from fires, absolute temperature records have been reached in Salt Lake City region according to Weather Nation. Hot weather in region will be continue during next days and weeks.
Documentation of Apple Fire from Weather Nation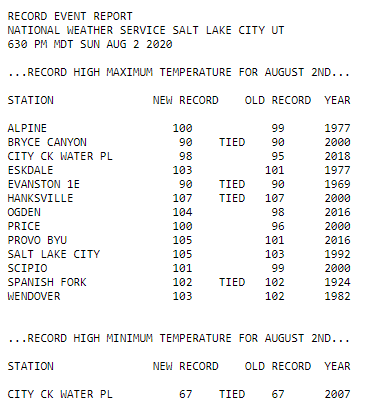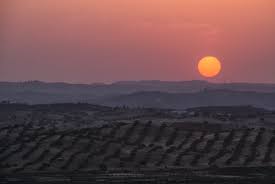 (Visited 62 times, 1 visits today)