Beijing -26°C: The lowest December temperature since 1978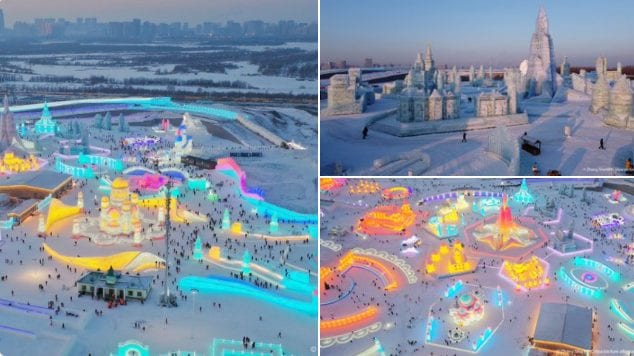 Extreme cold air from Siberia already has shifted above Eastern Asia, with extreme frosts in China, Japan and Korea.
All-time temperature records reported at the end of December 2020 large region in northeastern and eastern China, including

Beijing, where was measured -26,4°C / -15,5°F on 30. December – the lowest December temperature since 1978.
"Warm" Shanghai reported -6,2°C ( 20.8°F) on 30. December.
Extreme low temperatures up to -32,6°C hit Japan, too, with provincial lowest December temperatures in all-time history, moreover, many regions in Japan report record snowfall /peak of Winter 2020/21 in Japan and Kuril Islands will be a topics of next articles/.
North Korea is reporting -28,0°C (Pungsan) and South Korea -15,3°C (Cholwon) on 2. January 2021.
in Tulihe, northern China (737 MASL), temperatures has dropped to -43,3 – -43,6°C every day of period 26.-29. December 2020, with Arctic maximum temperature only -24,3°C on 28. December 2020.
Extreme frosts in Easter Asia are coming after strongest frosts since 1995 – 2002 in Oymyakon, Norway and Finland /https://mkweather.com/2020/12/28/oymyakon-lowest-temperature-since-2002-572c-in-monstrous-pressure-high-1076-hpa/; https://mkweather.com/2020/12/29/siberian-blocking-extreme-cold-air-in-norway-433c-finland-411c-only-week-after-all-time-december-scandinavian-record-18c// and during extreme blocking circulation, with the highest and lowest air pressure in extratropical pressure systems in history /https://mkweather.com/2021/01/01/10943-hpa-mongolia-with-the-highest-measured-air-pressure-on-earth-in-history/; https://mkweather.com/2021/01/01/the-most-broken-circulation-on-earth-in-history-aleutian-low-921-hpa-equal-to-a-category-5-hurricane-deepest-within-all-time-records//.
Thanks to strong atmospheric blocking and subsequent strong NAO- and AO- phases,

next coldwaves are expected in southeastern Siberia and Eastern Asia around 5.-8. January and 12.-15. January 2021

. It is possible, that will be measured even stronger, historic frosts.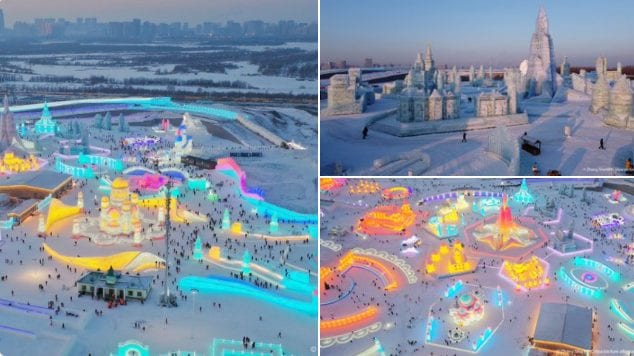 Next 2 extreme coldwaves hit Siberia and Eastern Asia between 5.-8. January and between 12.-15. January 2021 /wetterzentrale.de, wxcharts.com: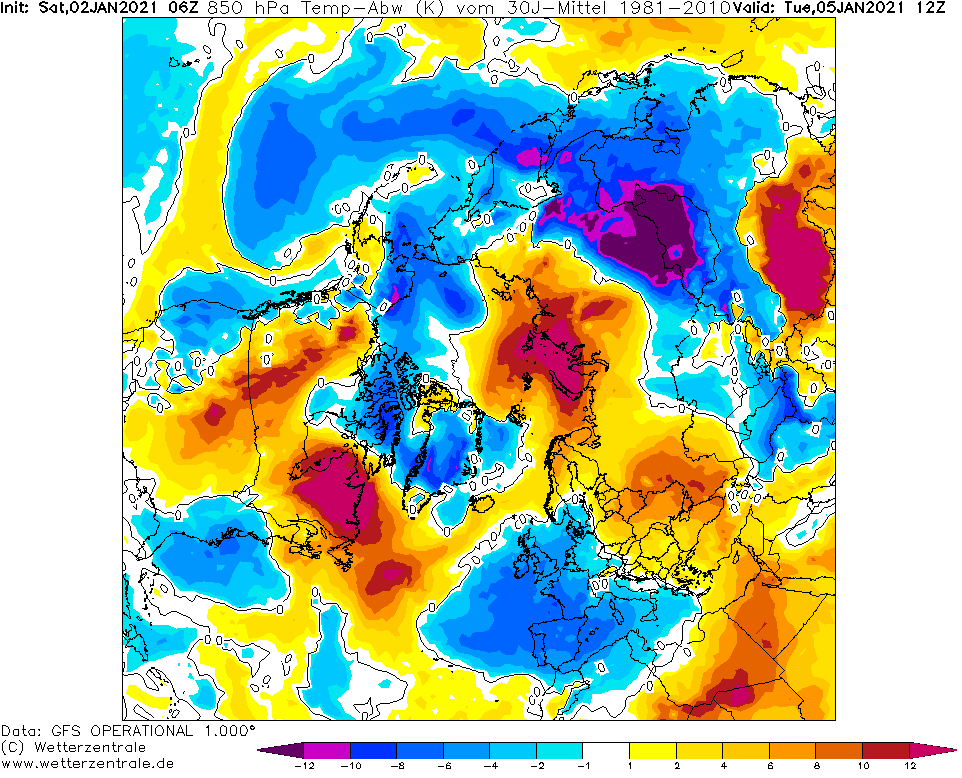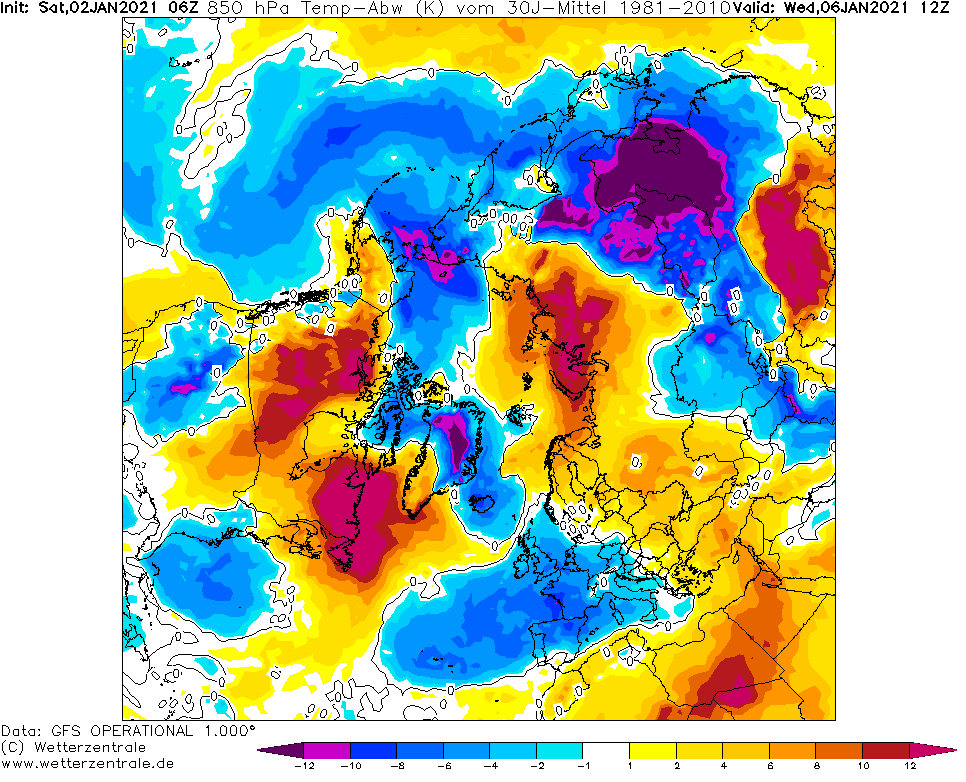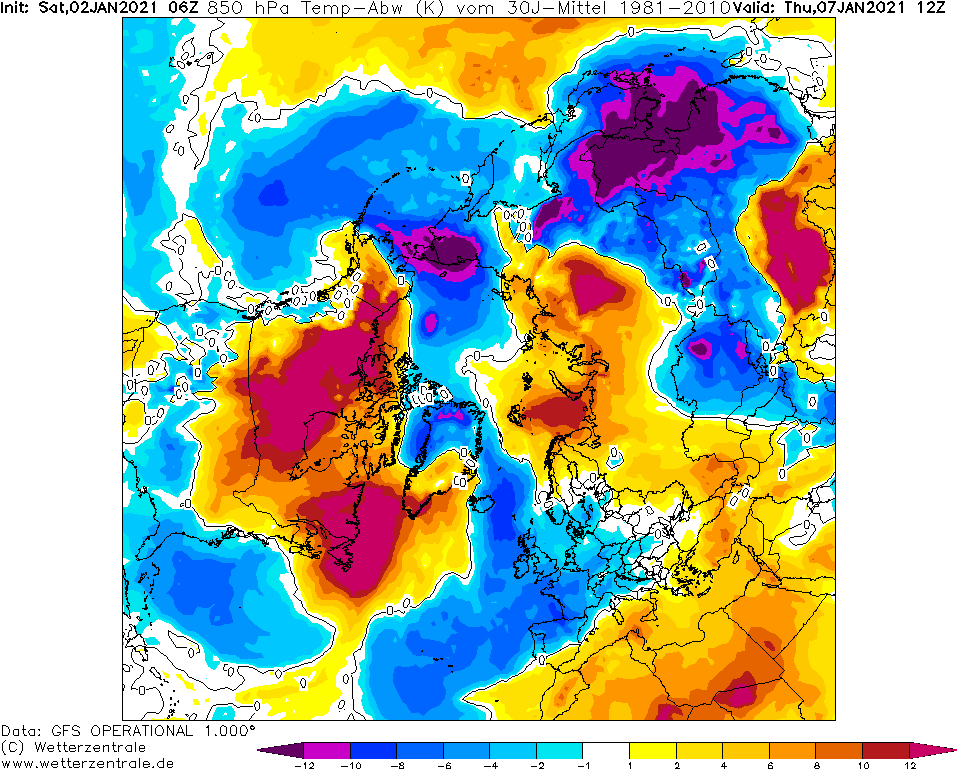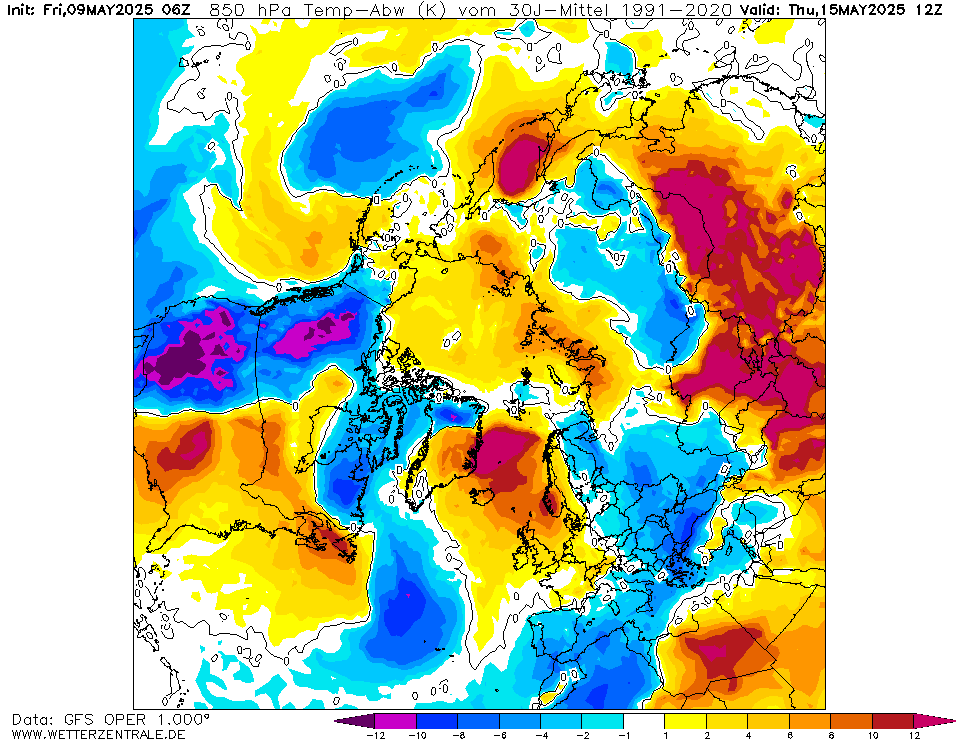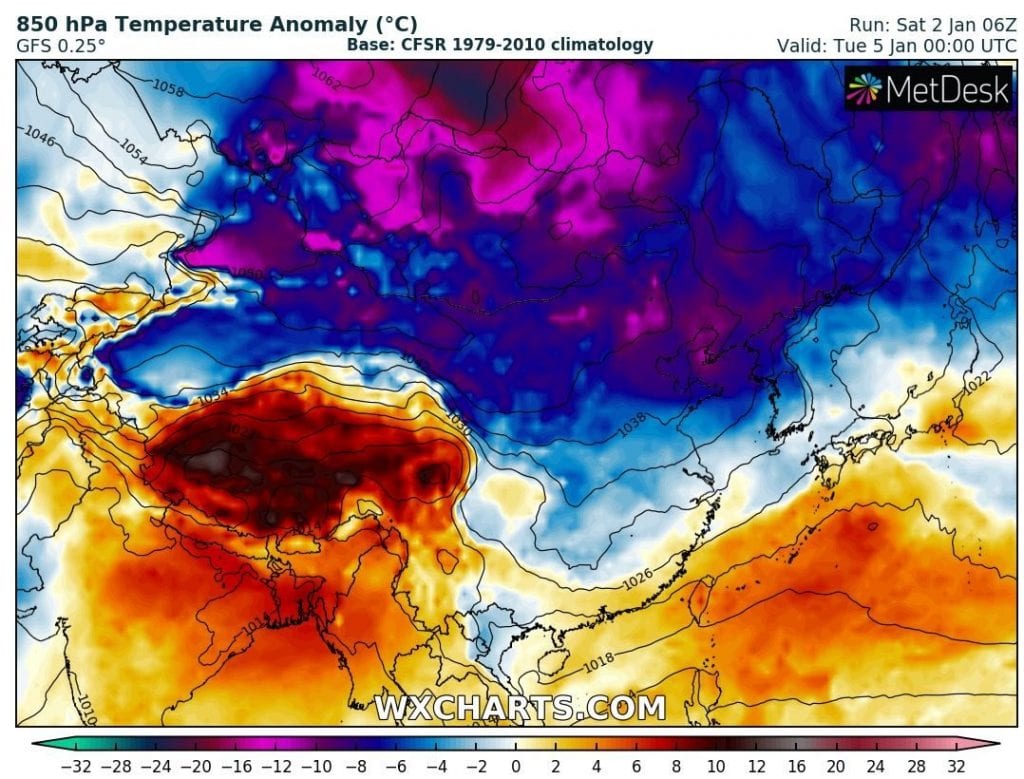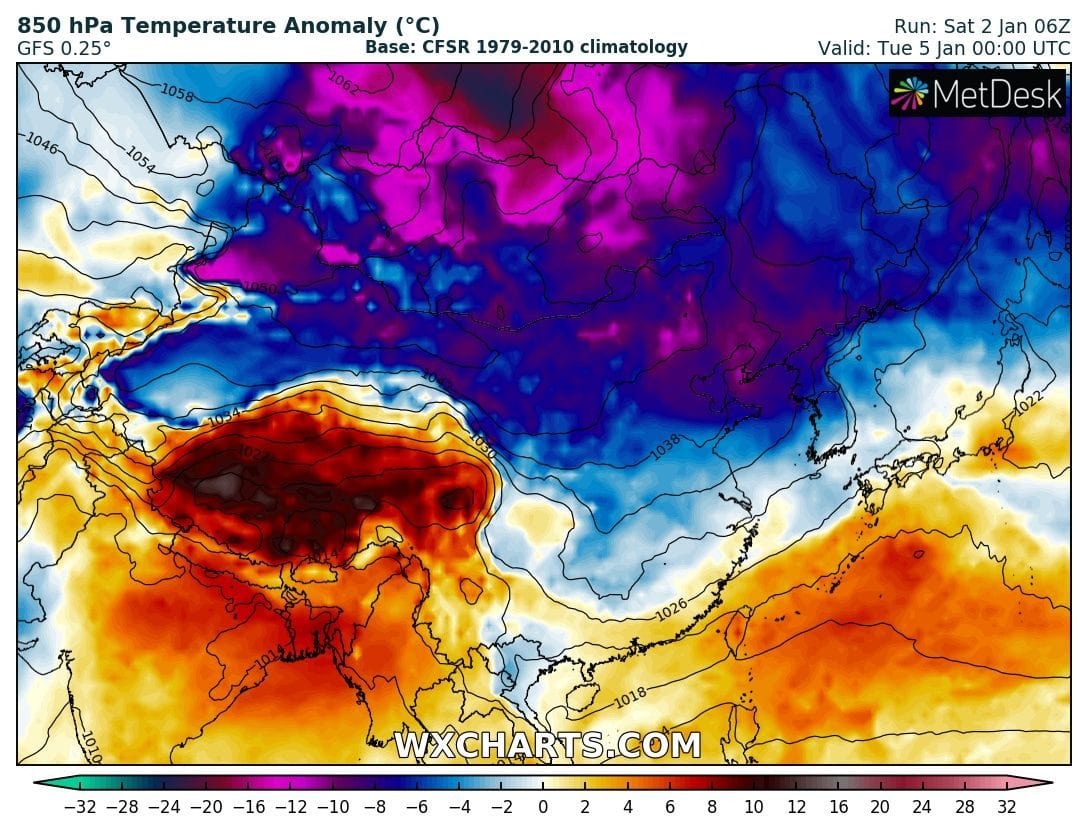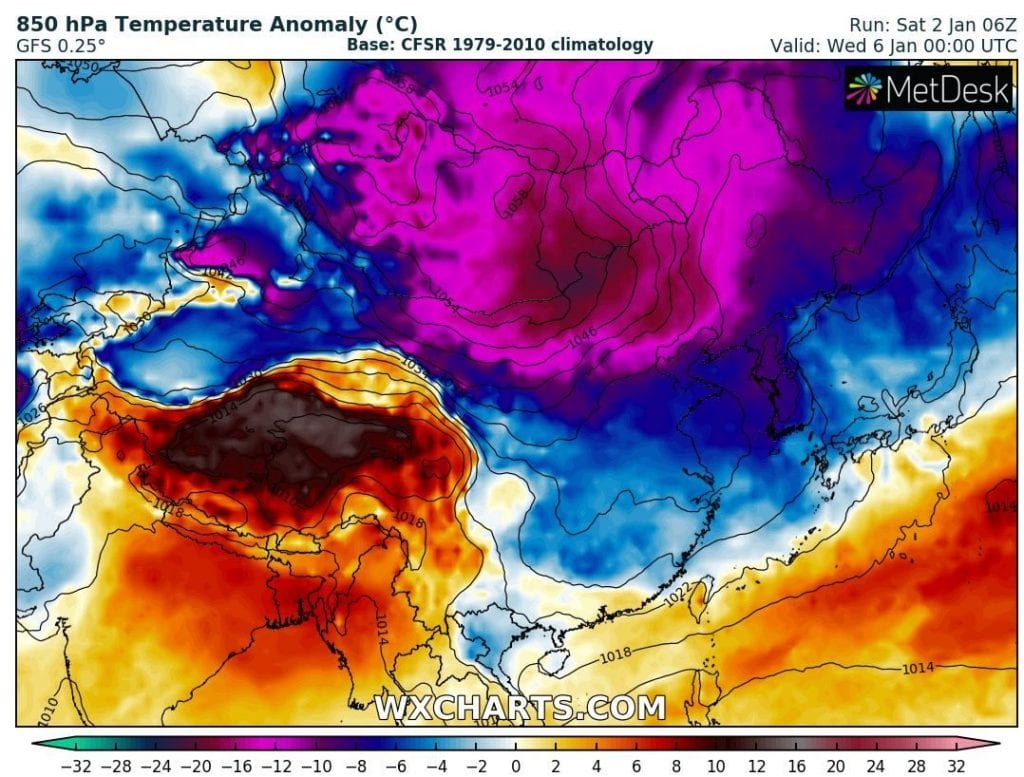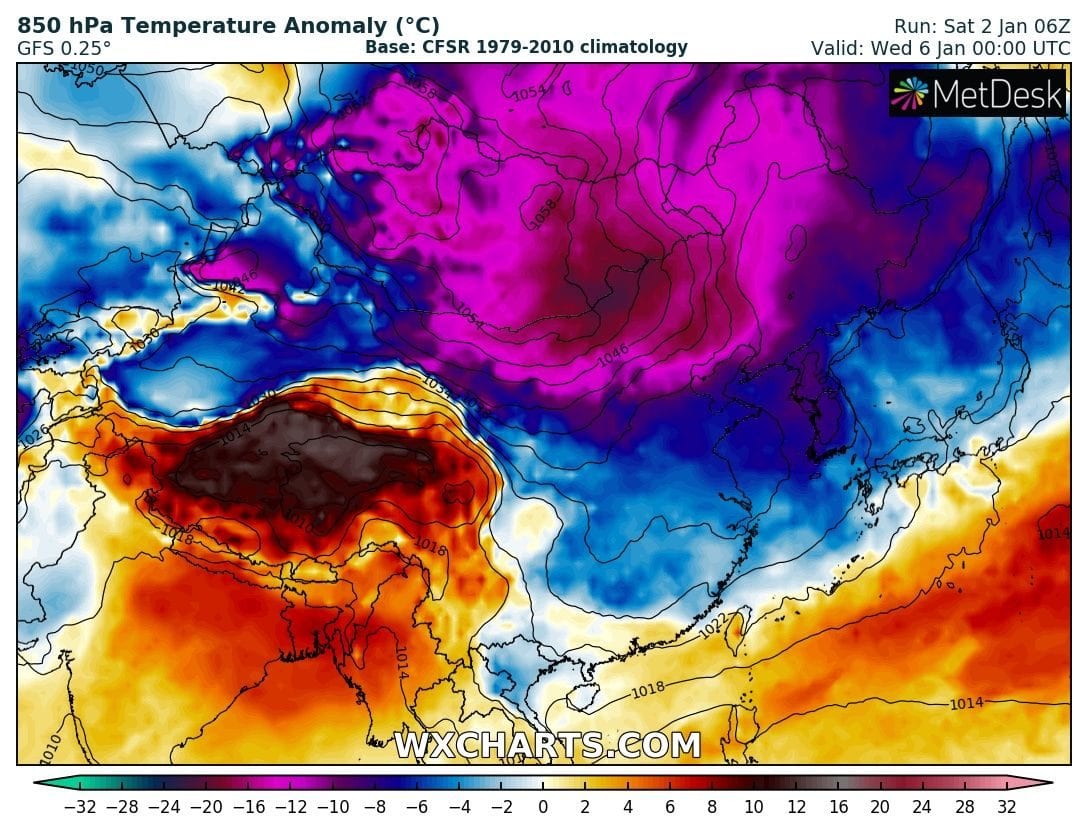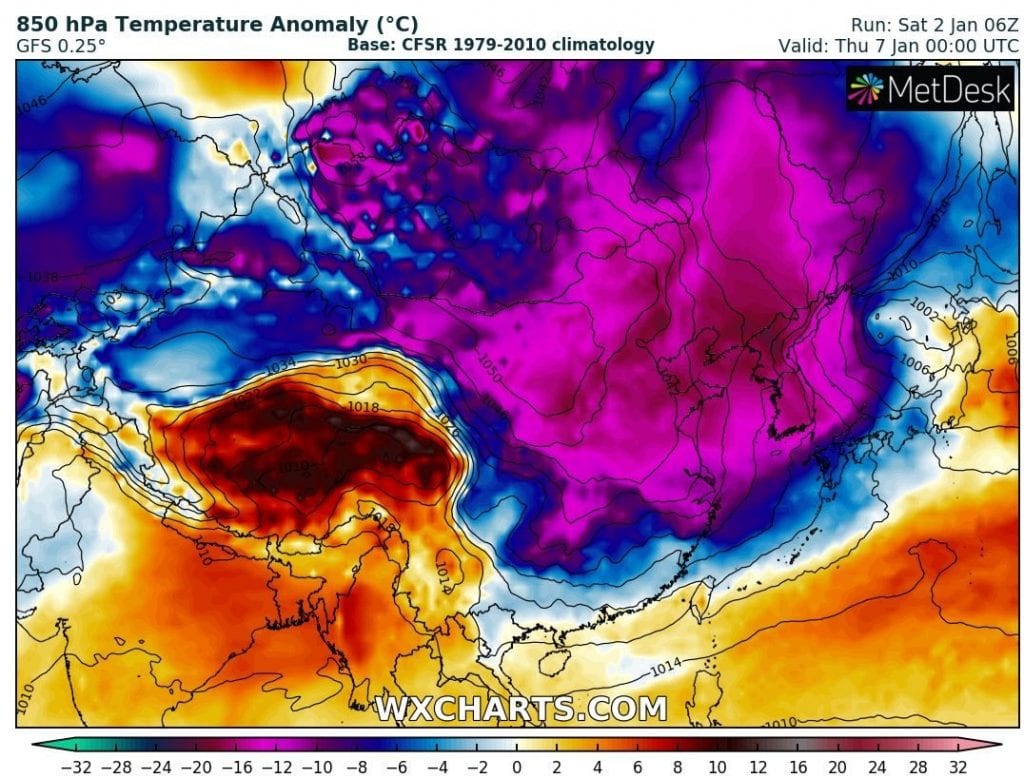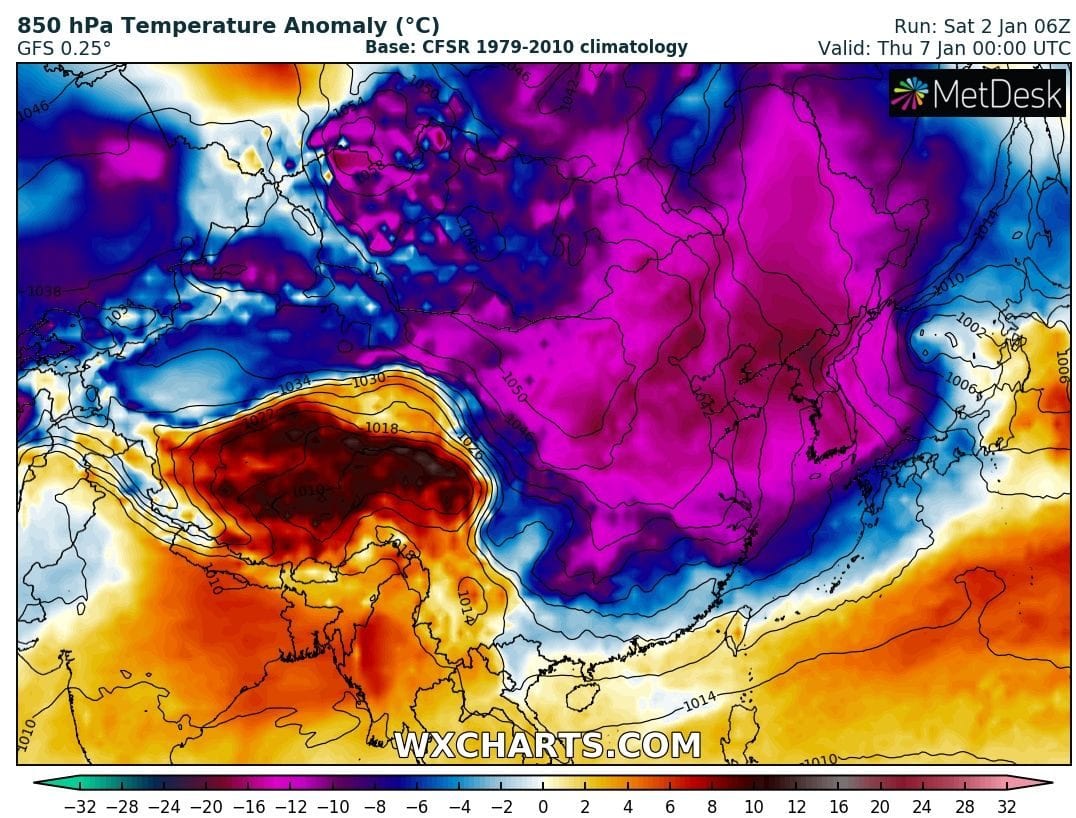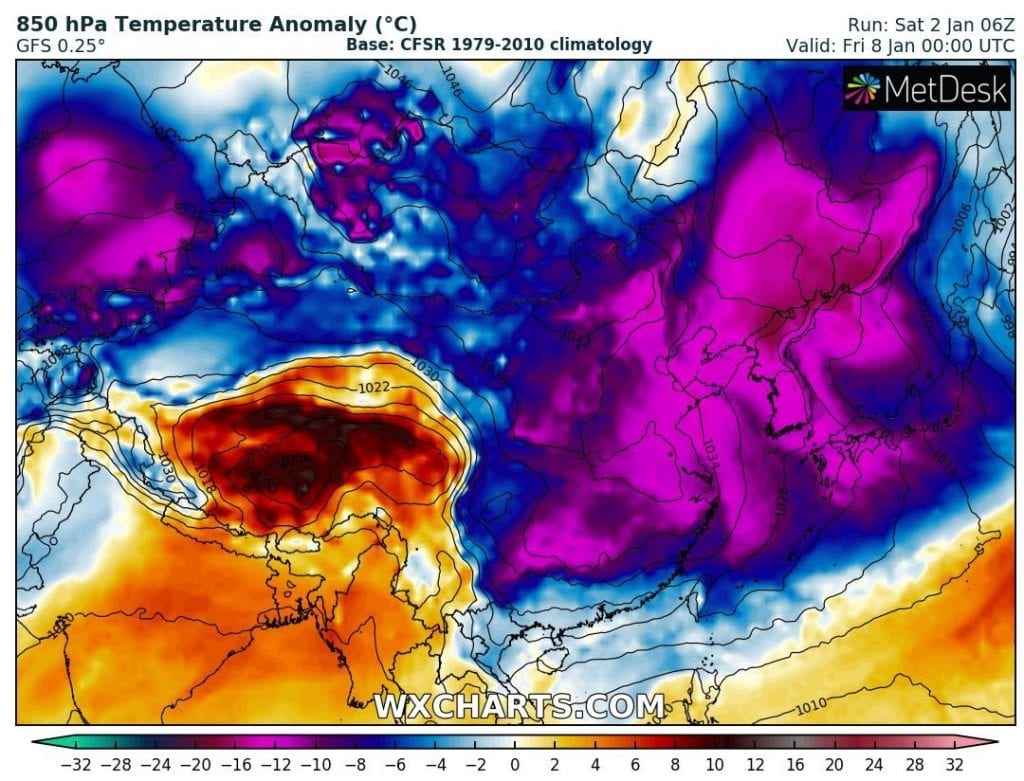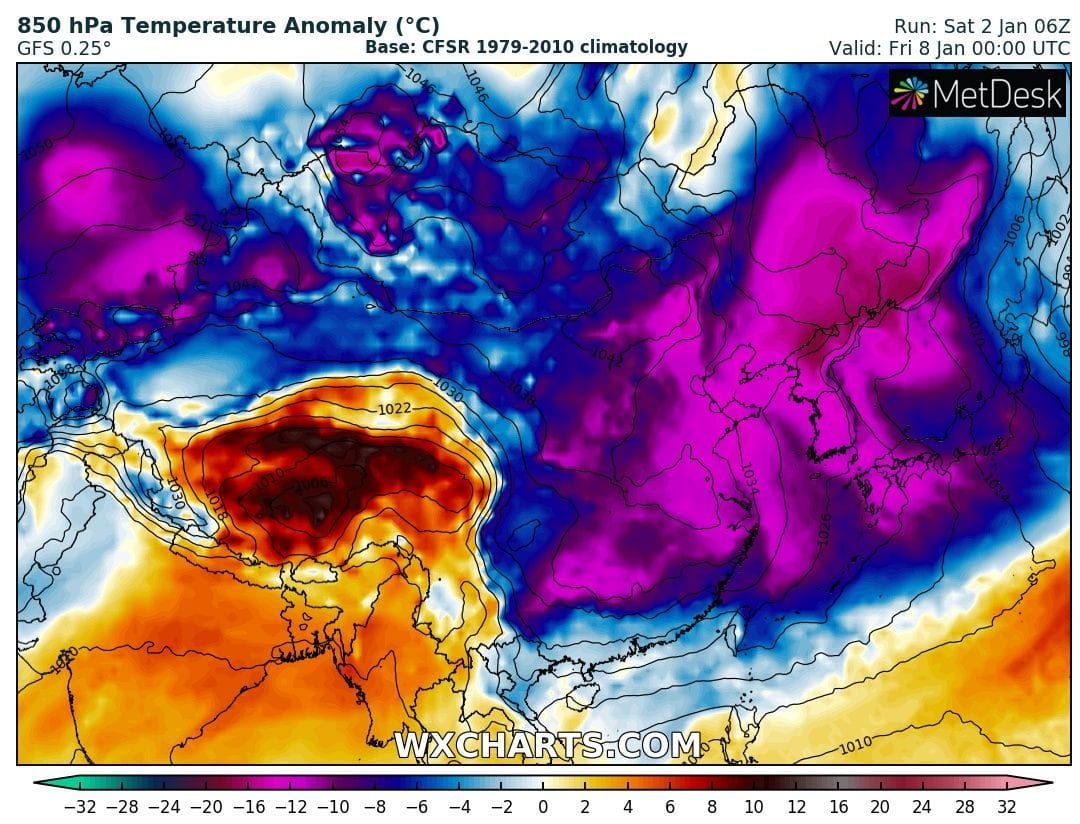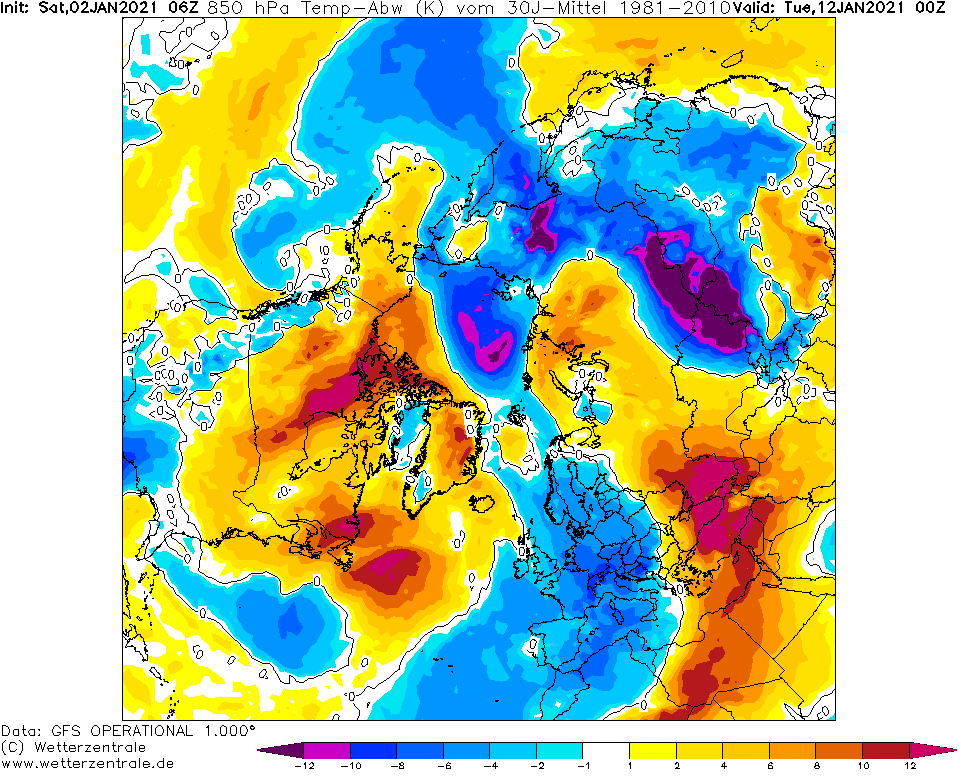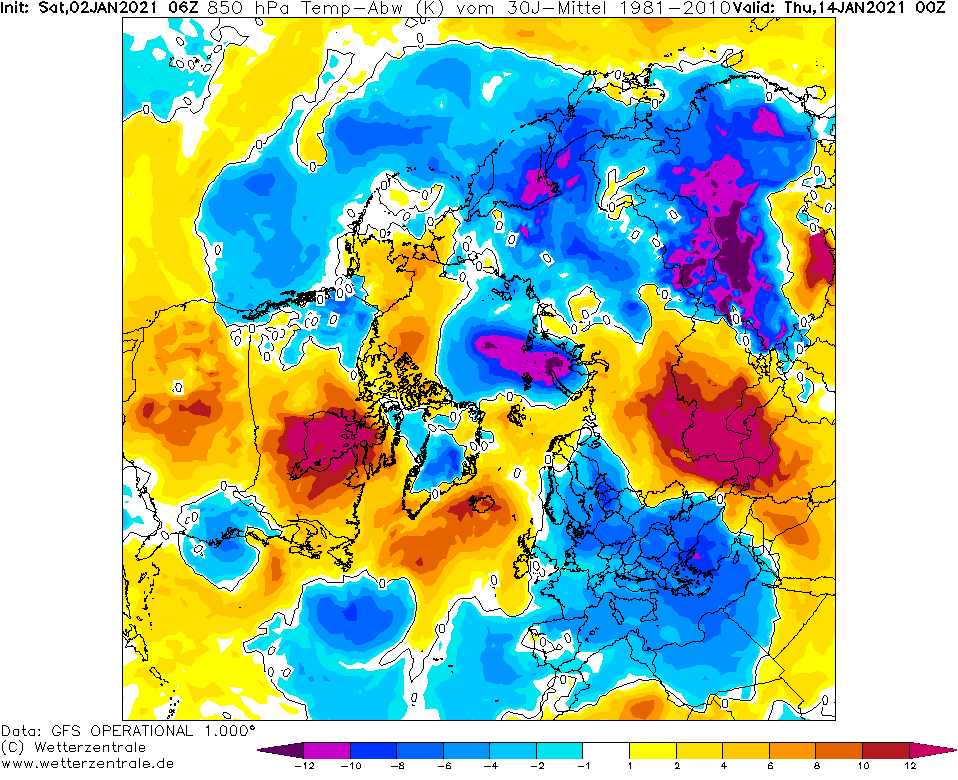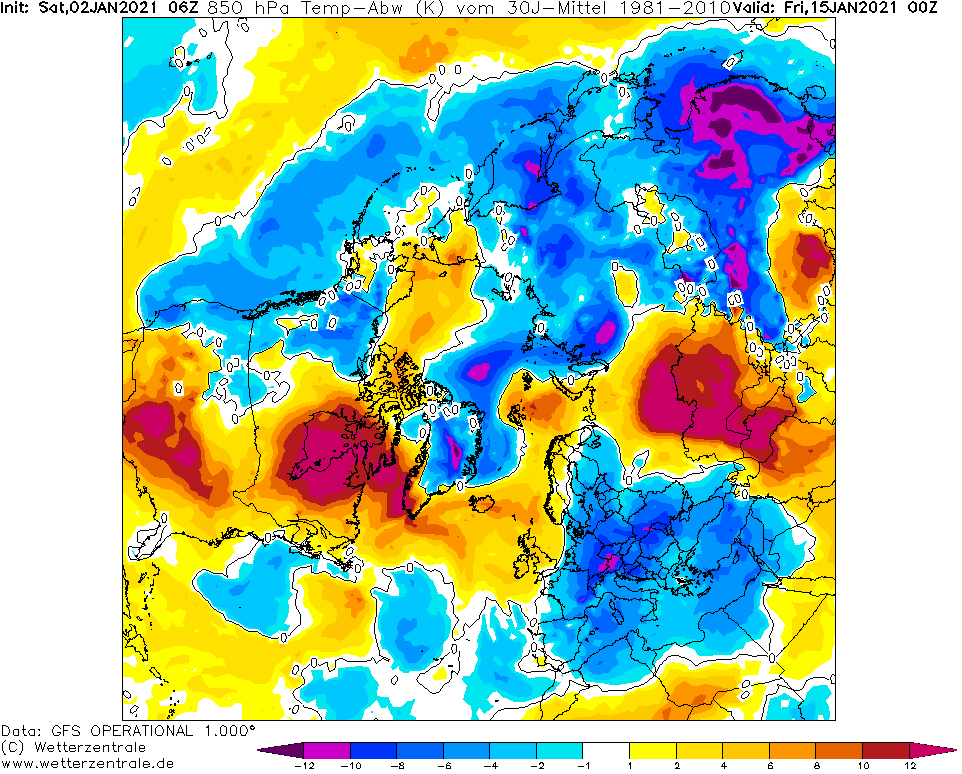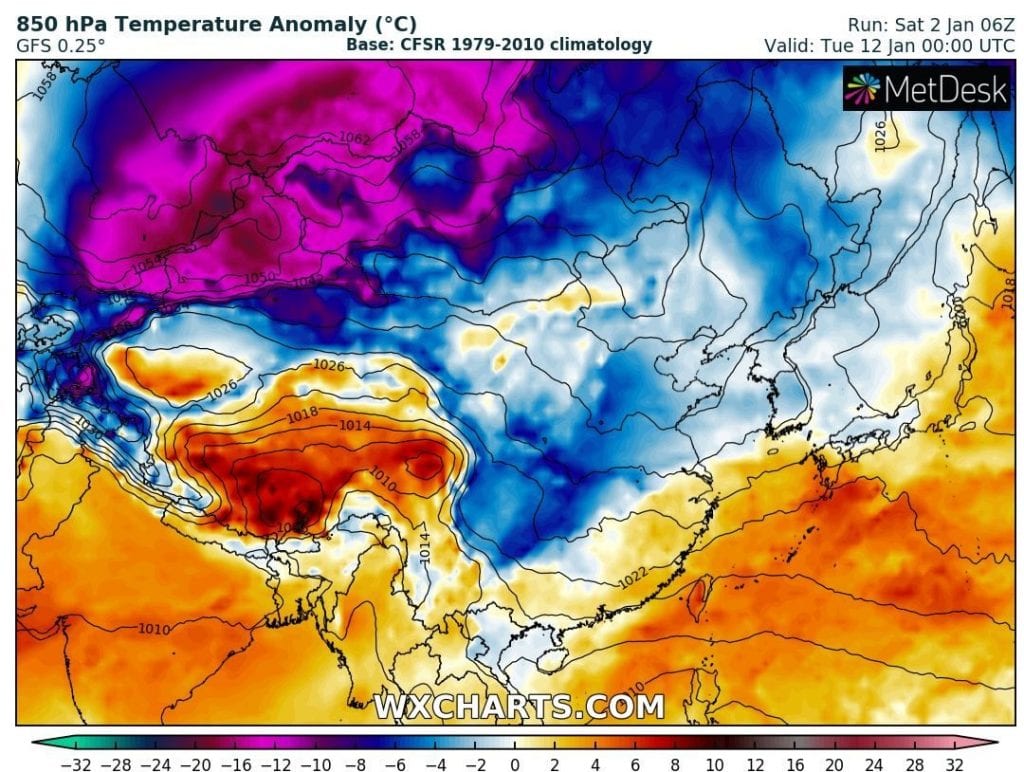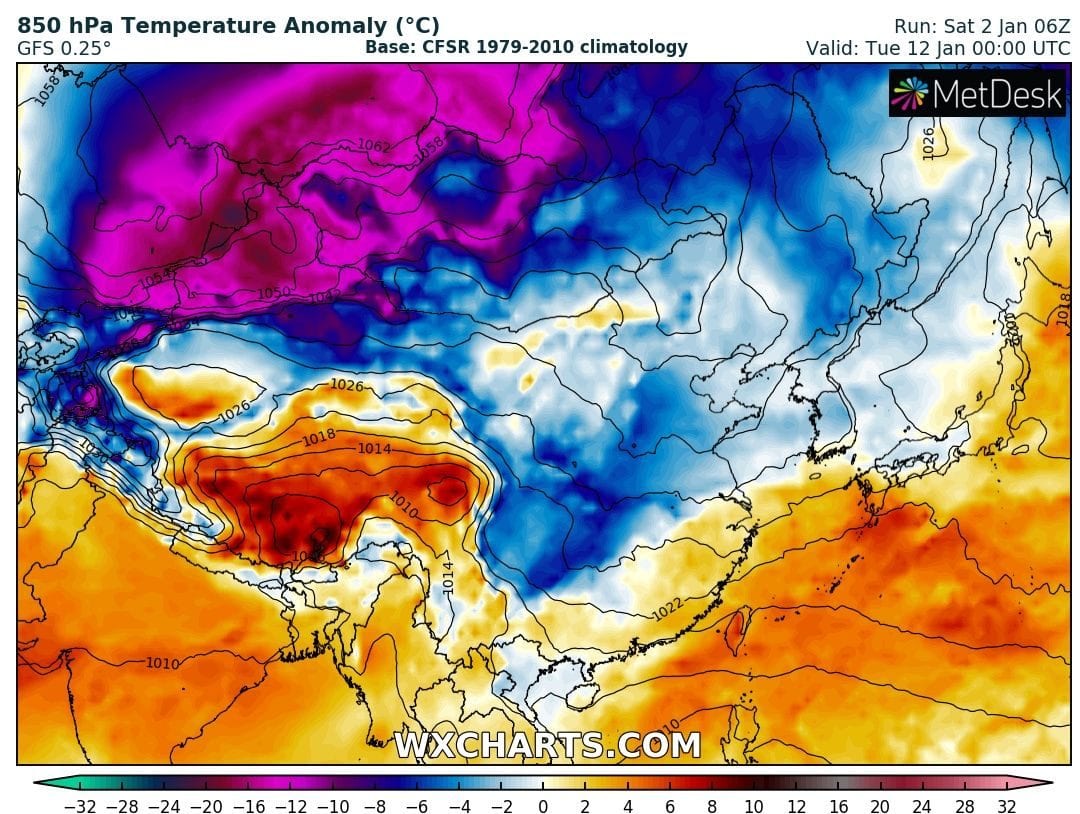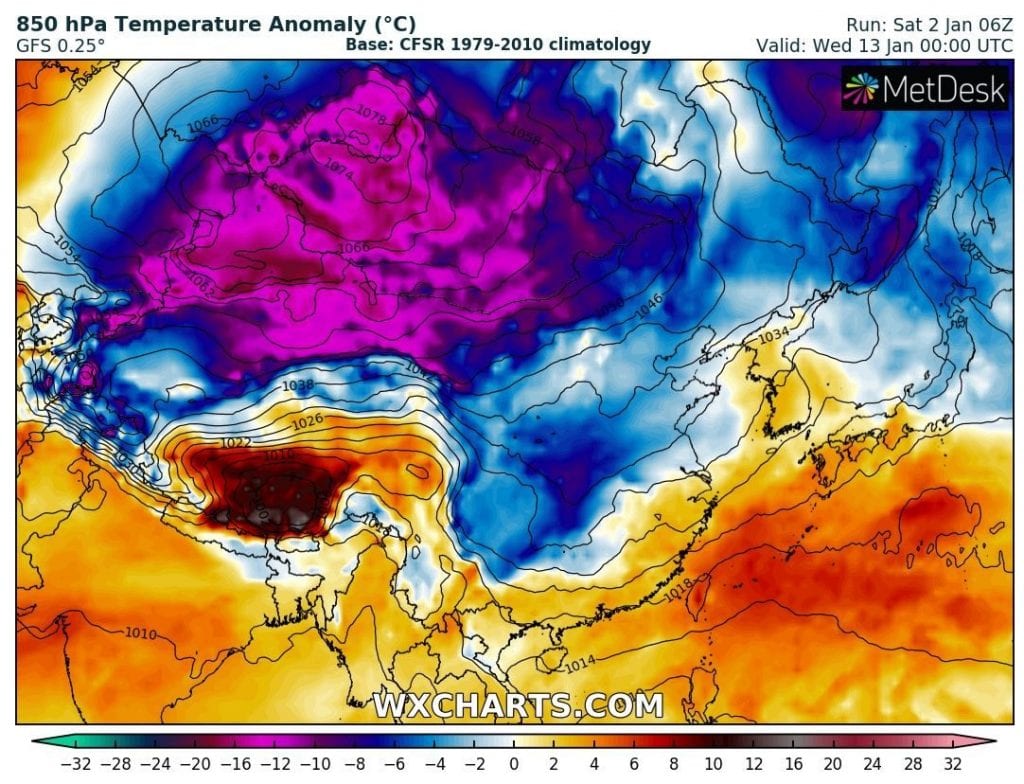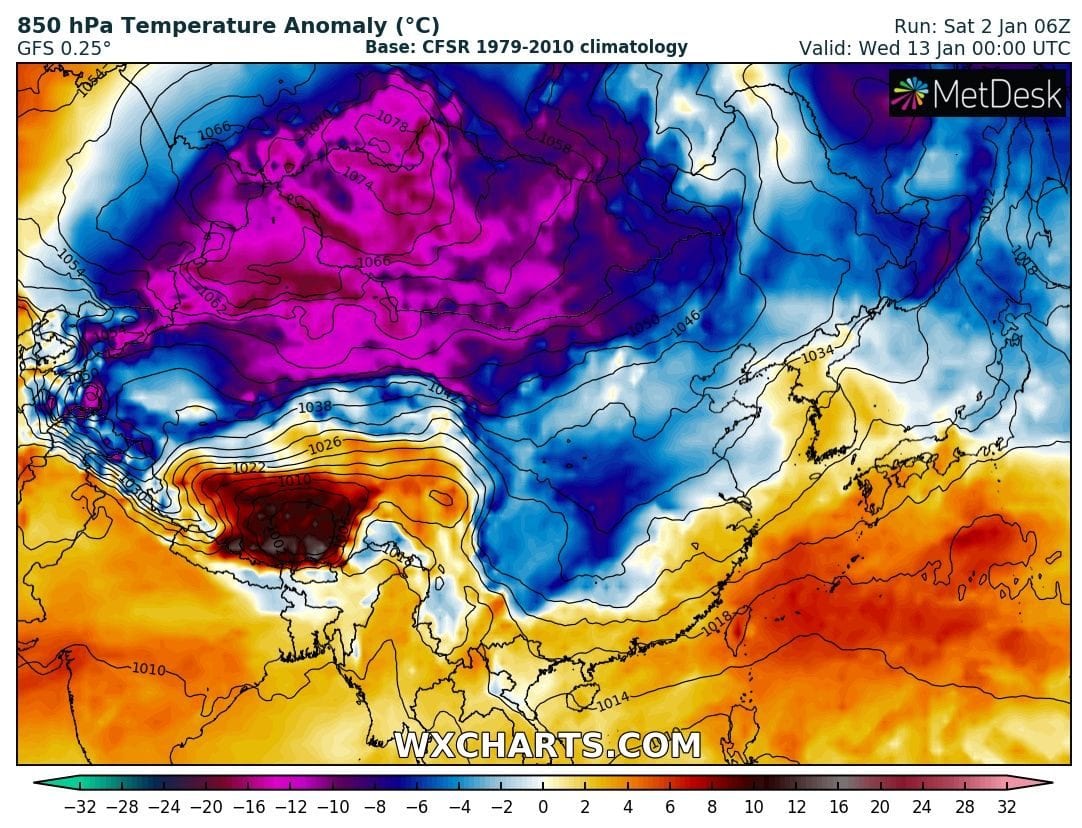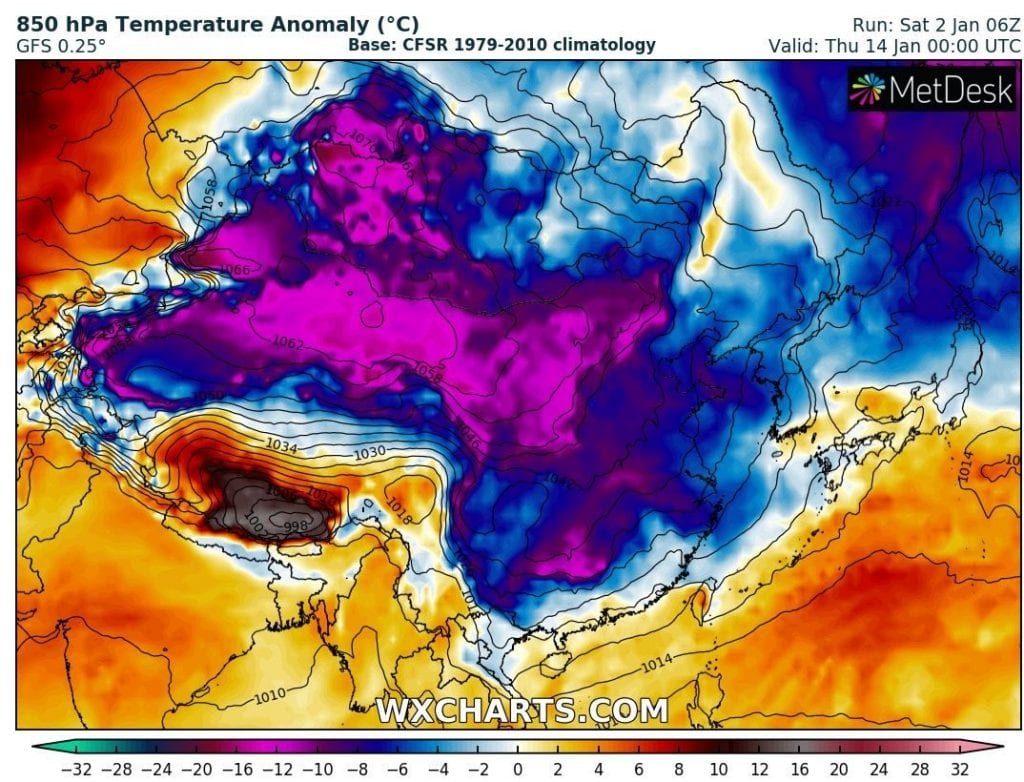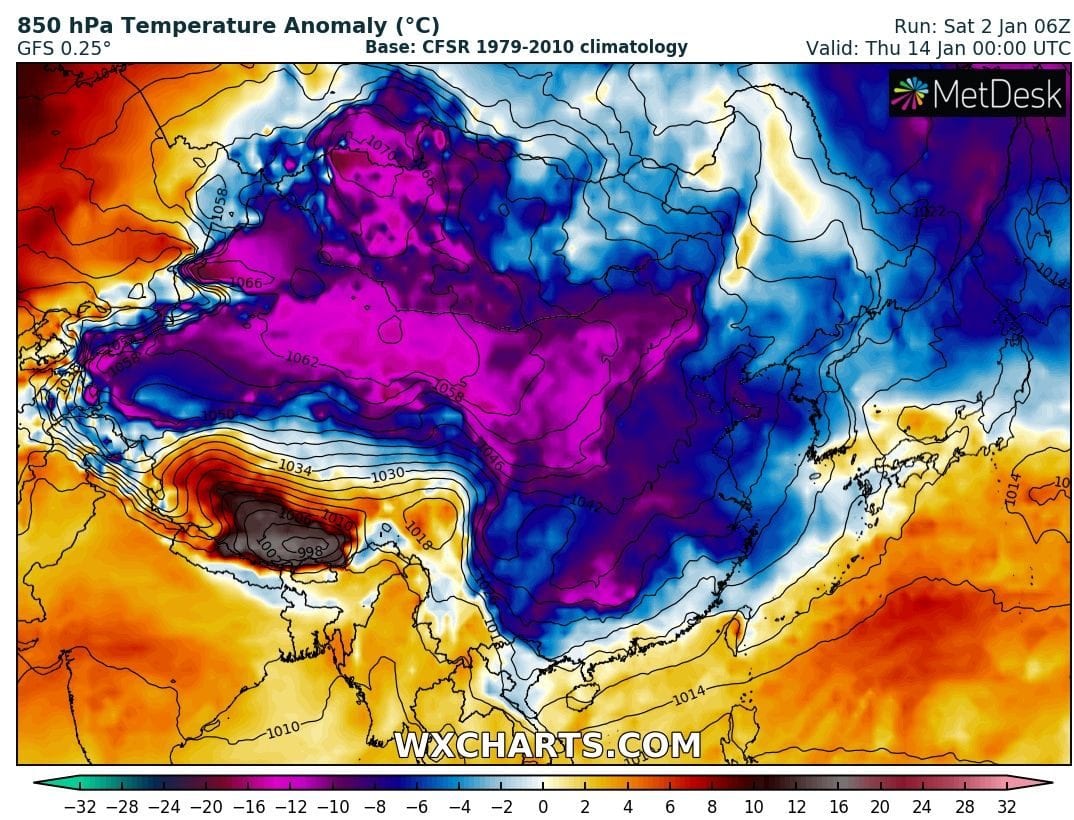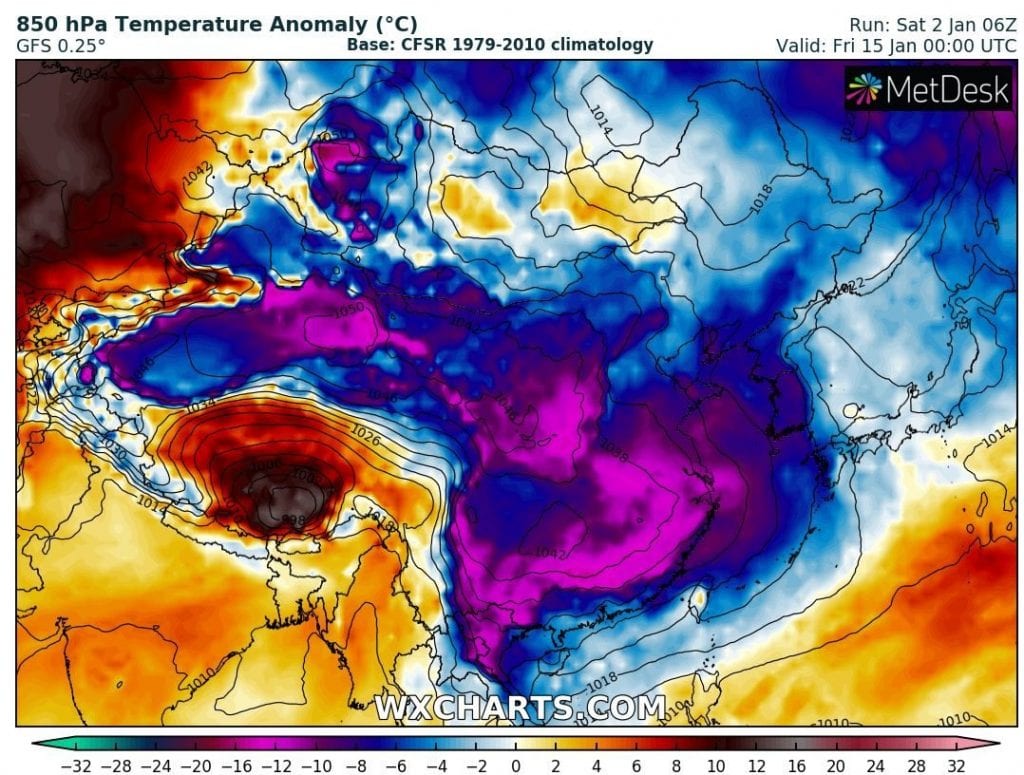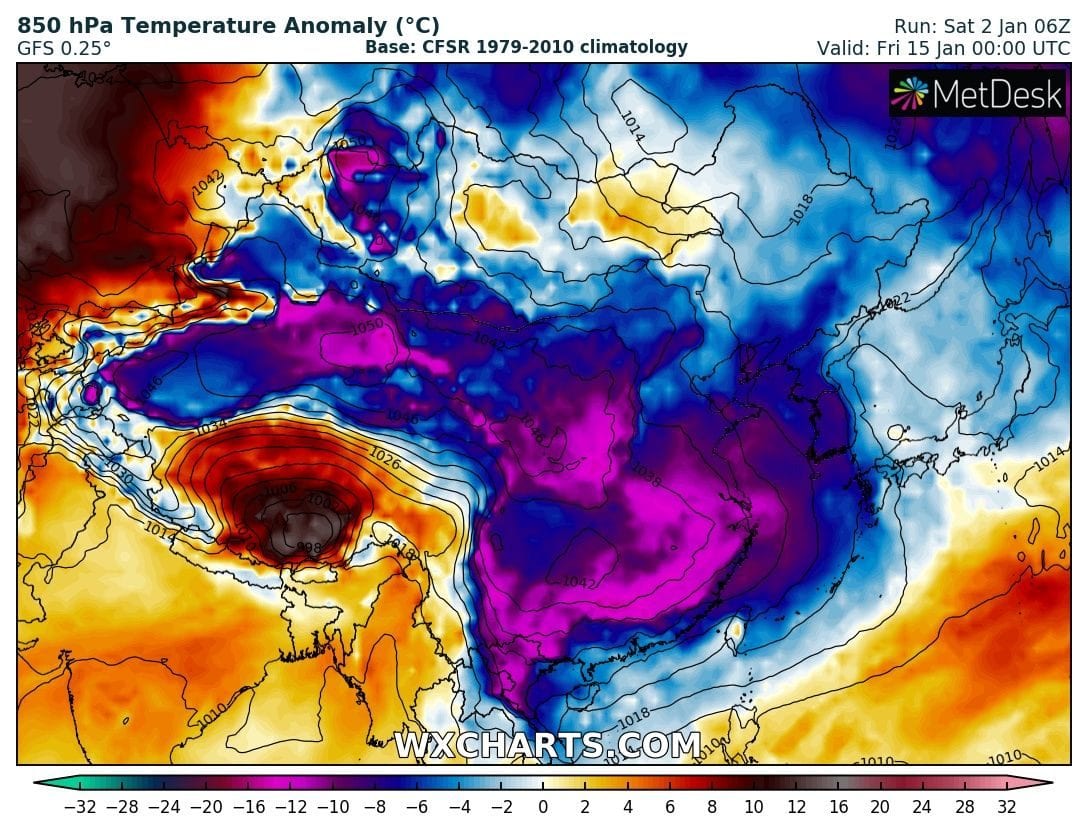 Read more: