This is extreme! The worst scenarios of rapid intensification of Hurricane Iota came true and Iota right now (Monday, 16. November 2020 evening) hit Central America such a strongest possible category – a Category 5 storm!
Already on Sunday, we have warned before catastrophic winds, floods and landslides, which bring hurricane to Central America /https://mkweather.com/2020/11/15/hurricane-iota-noaa-predicts-catastrophic-impact-category-4-300-km-h-wind-gusts-in-central-america-on-monday-16-11//, but on Monday, the situation took an unprecedent direction and Iota has strengthened to Category 5 storm, with 160 mph / 260 km/h sustained winds and 195 mph / 315 km/h wind gusts!
Pressure in the middle of system has reached 917 hPa and further is declining and above parts of Central America, rainfall up to 1000 mm / 40 inches is expected during next days.
It is only second time, when in November hit in all-time Atlantic records Hurricane 5 storm – after Camaguey Hurricane, 8. November 1932. It is therefore the latest Hurricane 5 storm ever!
Devastated countries after Hurricane Eta, Category 4, from early November 2020 /https://mkweather.com/2020/11/15/more-expensive-coffee-half-of-banana-production-destroyed-effects-of-hurricane-eta-and-iota-in-central-america//, which brought 292 dead and missing and enormous damages on economy (agriculture was ruined – coffee or bananas plants were destroyed), therefore should expect catastrophic impact to their ecosystems and economy after transition of Iota westward.
Iota should cause next hundreds dead or missing and demolish property and infrastructure in countries from Colombia to Mexico.
Hurricane warnings and watch are valid for all Central American countries (mainly Honduras, Nicaragua, Guatemala, but too El Salvador, Belize, Costa Rica and Panama), southern Mexico and northern Colombia and the strongest storm of the strongest Atlantic hurricane season ever, 2020 should end such as the deadliest storm of the year 2020.
Already in next hour, Iota, CAT 5 hits coasts of Nicaragua in full power and Mkweather brings first extreme videos of the strongest Atlantic storm in 2020 from parts of Central America, soon.
Stay safe and informed!
Infographics: tropicaltidbits.com, NOAA, popsci.com, abcnews.go.com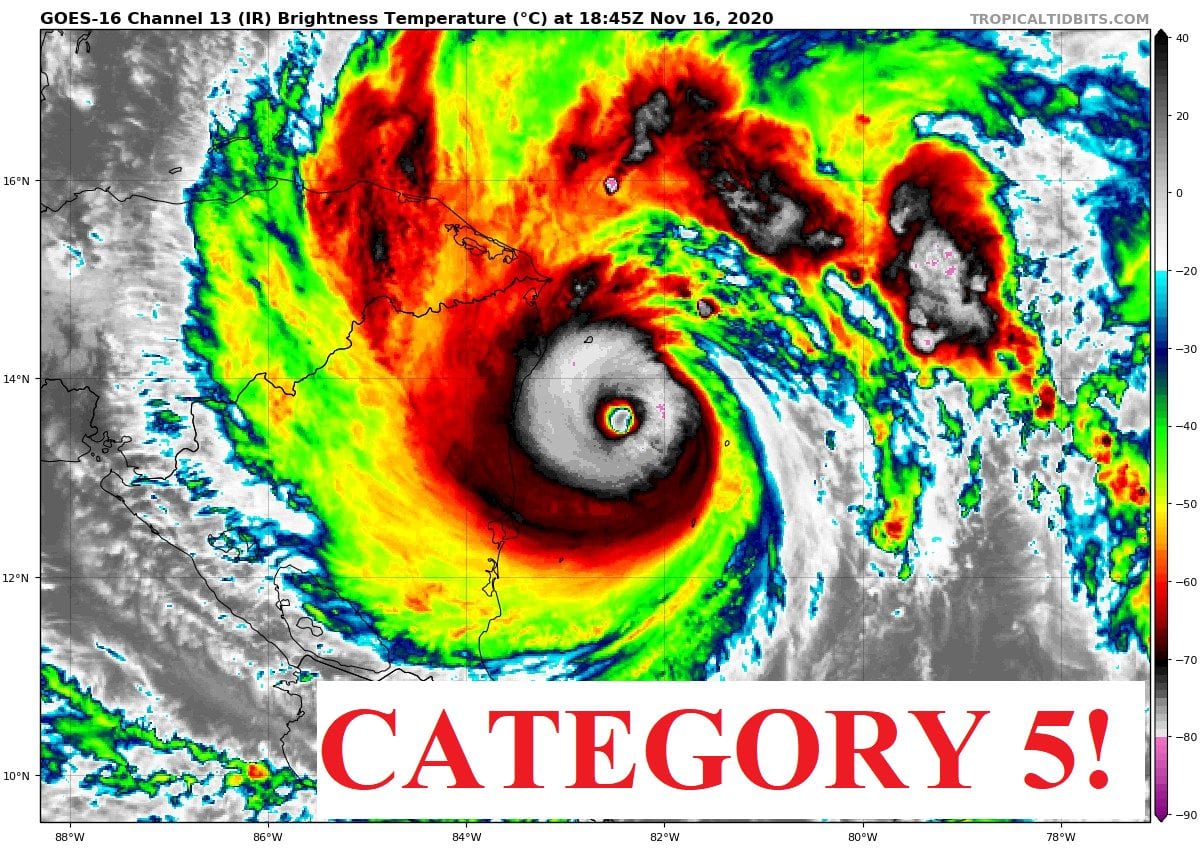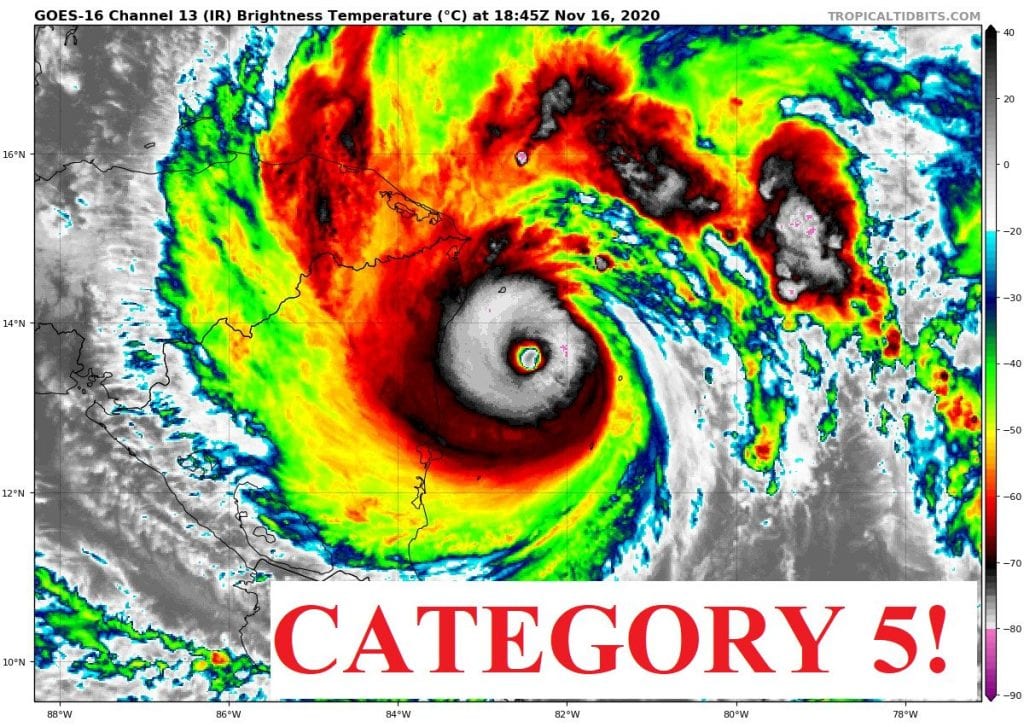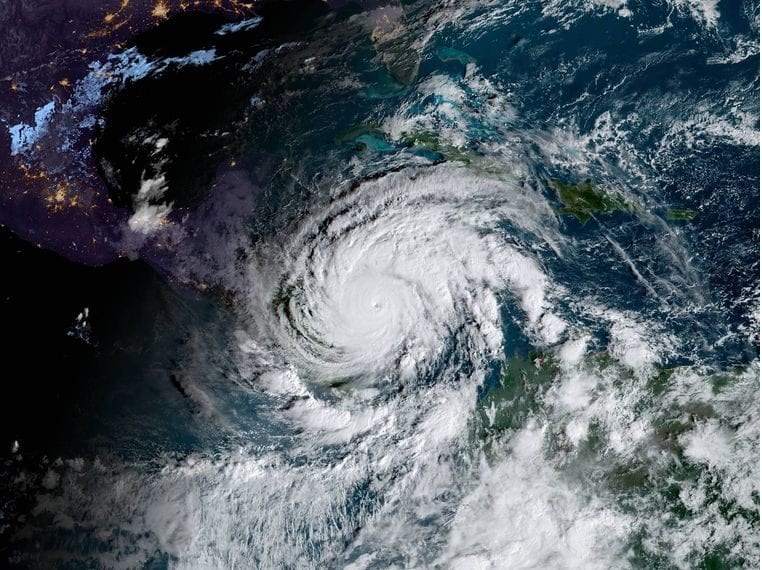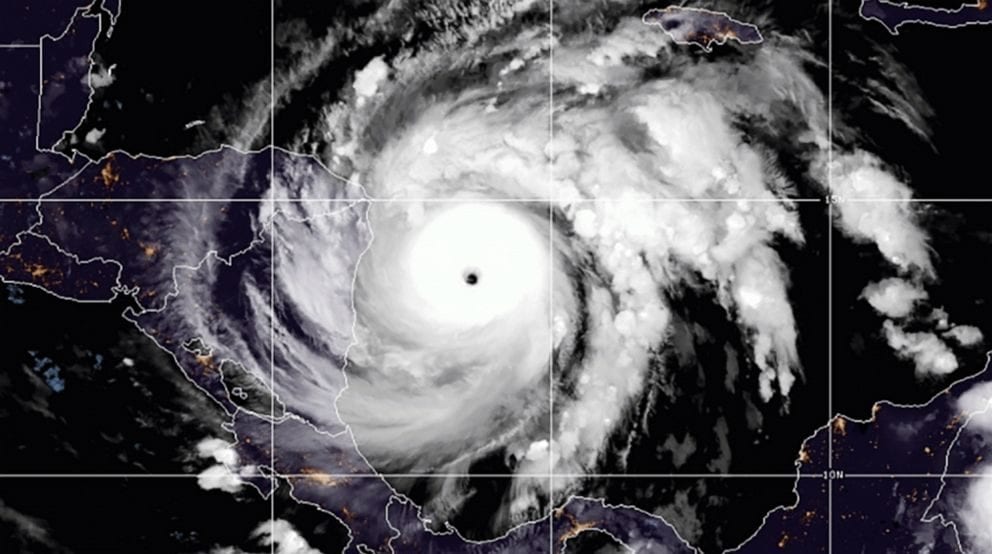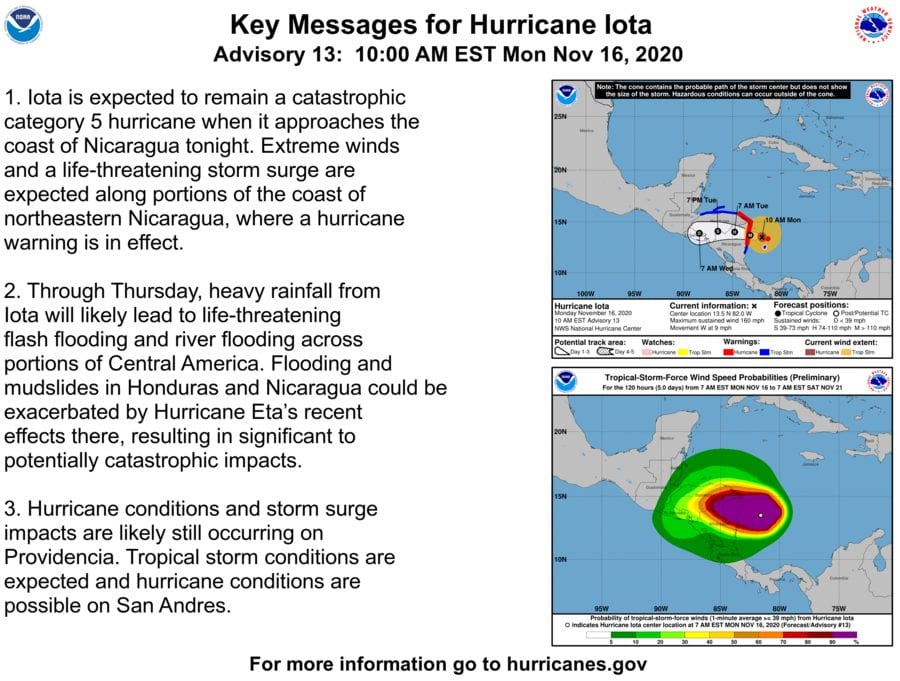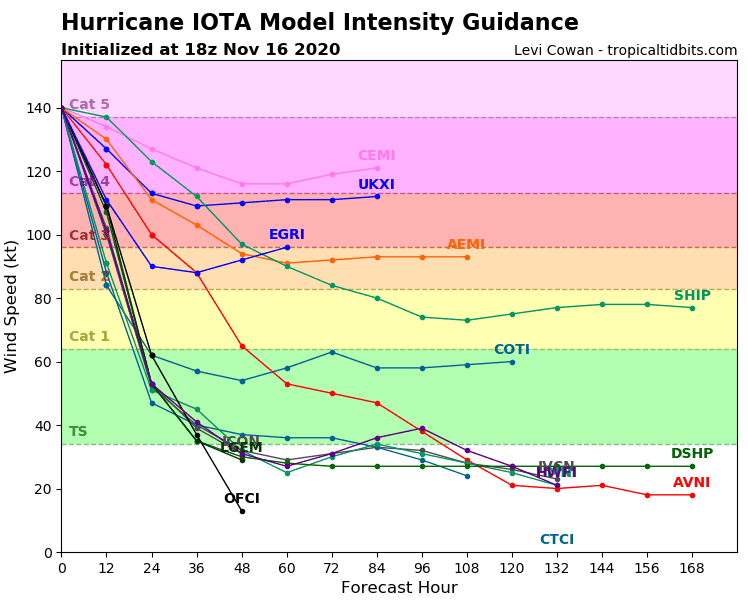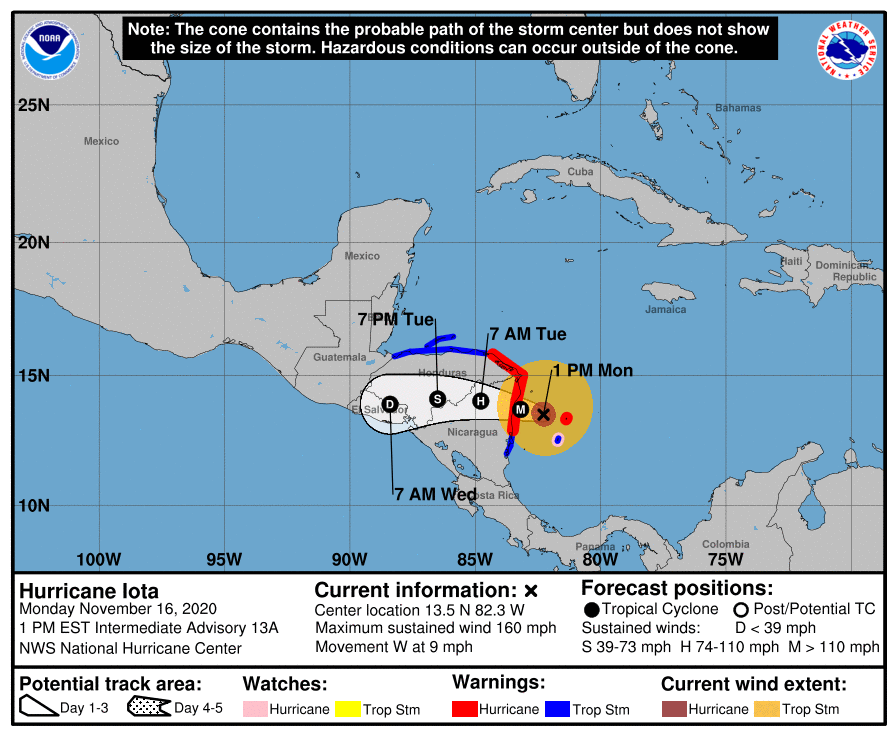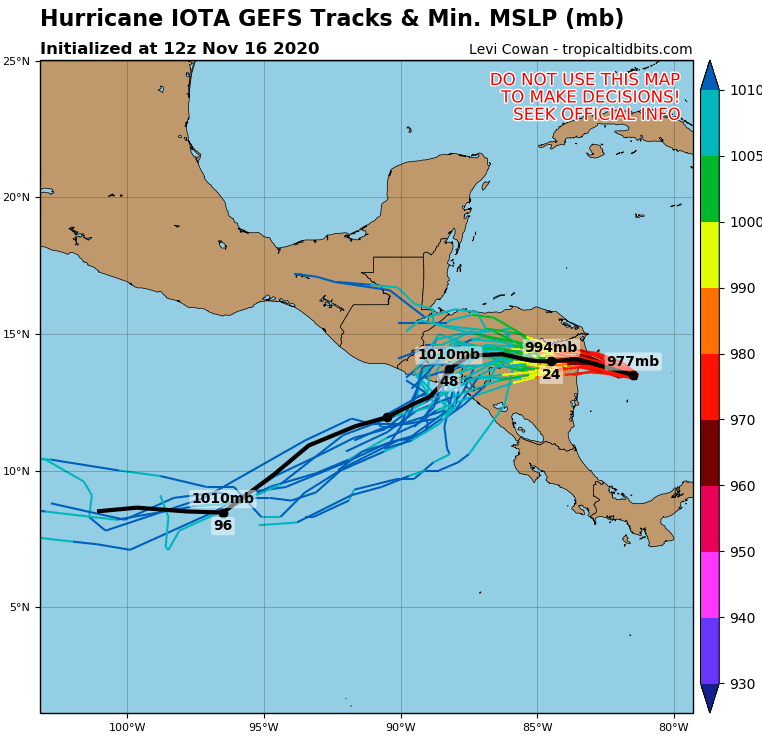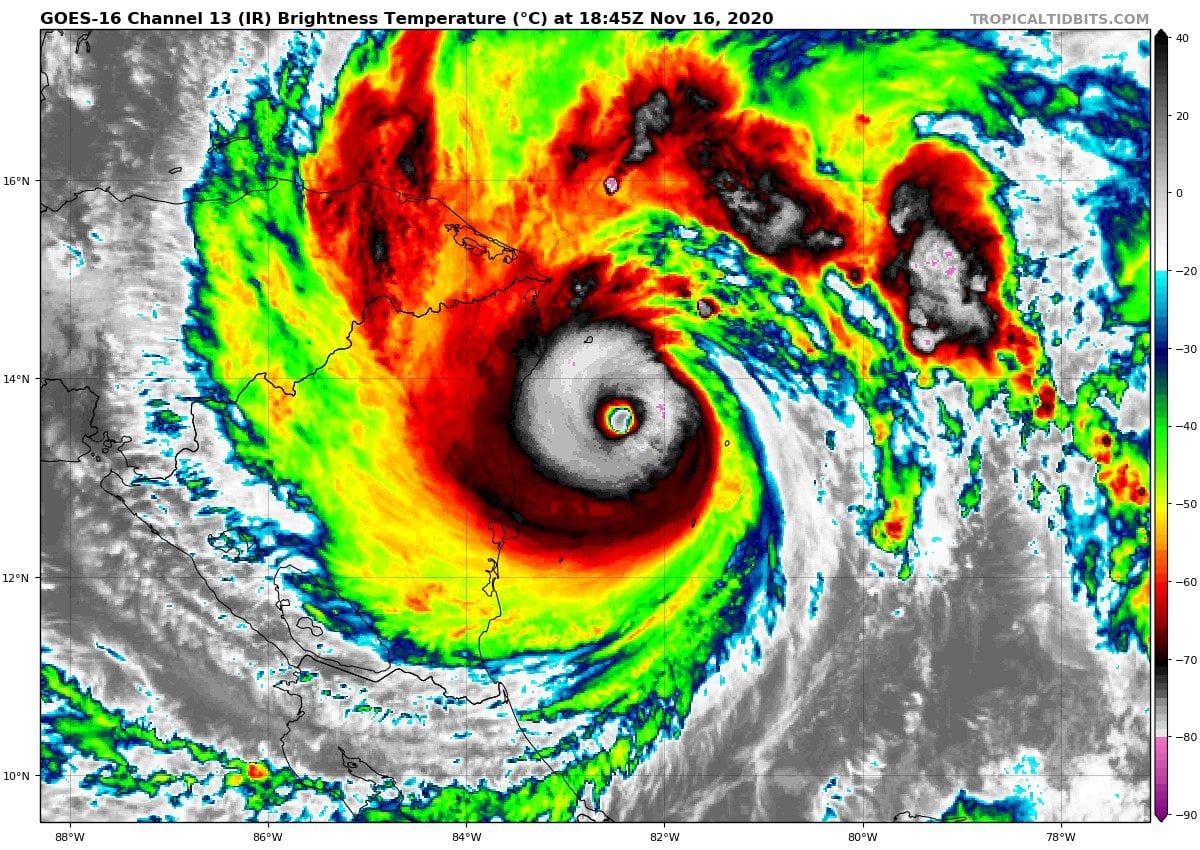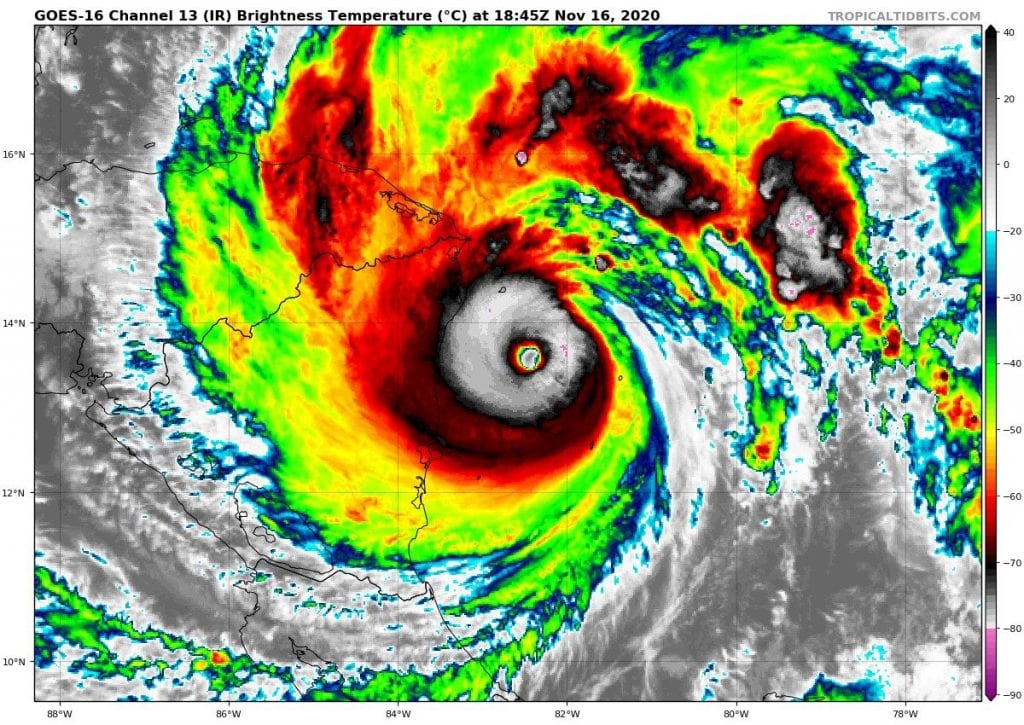 Read more:
(Visited 63 times, 1 visits today)