Arctic blast is almost here and the first significant frosts and snowing in continental Europe we will see already from Friday to Saturday, 20.-21. November, with snowing mainly in European basins and valleys (Alps, Carpathians, Balkan) and subsequent heavy frosts, with possibility of heavy frosts up to -18°C in air masses -10°C in 850 hPa.
The second peak of cold weather is preliminary expected around Wednesday, 25. November 2020 with large-scale snowfall in Eastern Europe and in continental Europe already above 300 MASL, with next round of subsequent heavy frosts (similar such as during the first peak) during next clear nights.
Frosts gradually surprise lowlands in Europe too, but without a snow cover they won´t be so severe such as in low situated basins and valleys.
It is very possible, that cold weather will be peaking in the first decade or even the first half of December 2020, after definitive transition of robust part of polar vortex above Europe eastward, with forecasted very, regionally extremely cold weather in Europe at the beginning of Winter 2020/2021 – in early December 2020.
According to long term, 32-day forecasts of ECMWF, cold conditions in Europe should continue next 32 days (since initial date, 12.11. 2020)- until approximately half of December 2020.
In polar vortex will shift from Europe over Siberia and Central Asia, it is possible that around Christmas and New Year we will find ourselves in warm west or southern flow in very warm air.
Mkweather will publish

the first forecast for Christmas 2020 in Europe already next weekend, 21.-22. November

2020, therefore, don´t miss the first outlook for the biggest holidays of the year.
Already since the end of current workweek, enjoy cold early winter weather during 3rd November and 1st December decade 2020 – we will monitor the situation and bring fresh measured values of meteorological elements, warnings and updates of forecasts every day.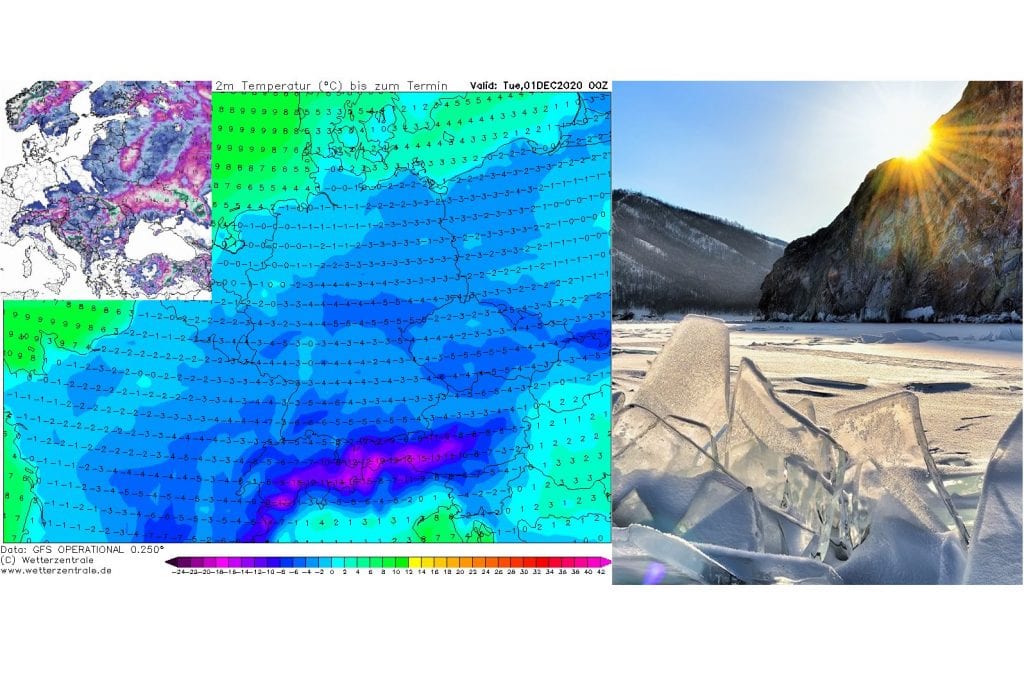 Infographics: tropicaltidbits.com, wetterzentrale.de, apps.ecmwf.int
A) SNOW COVER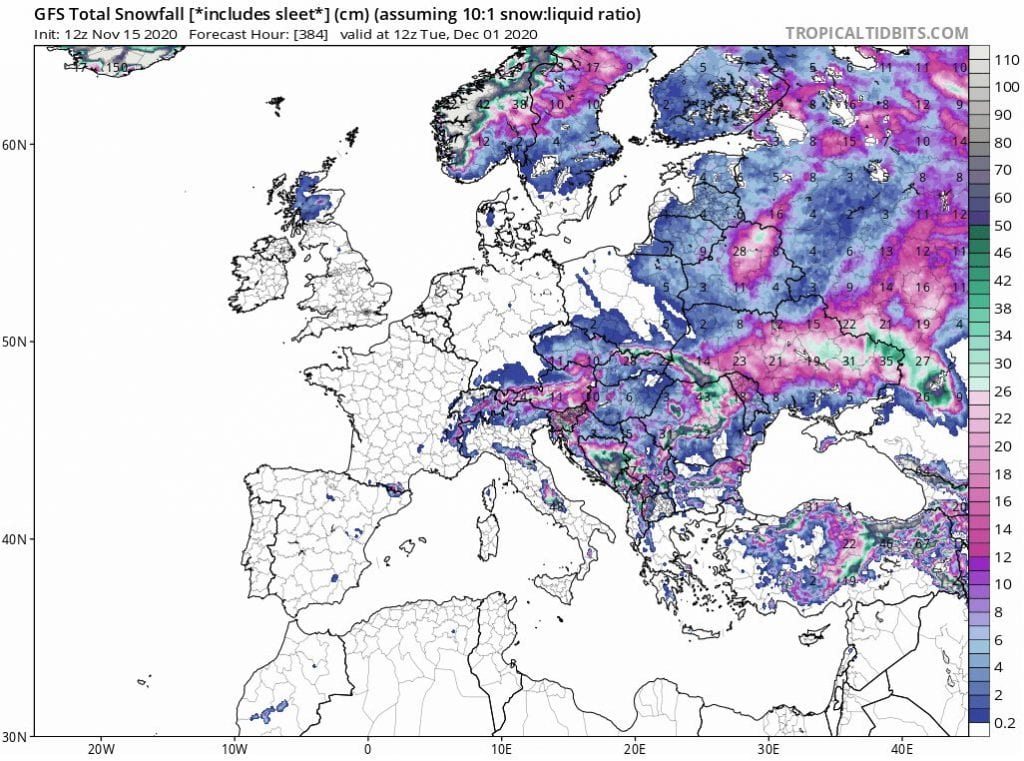 B) MINIMUM TEMPERATURES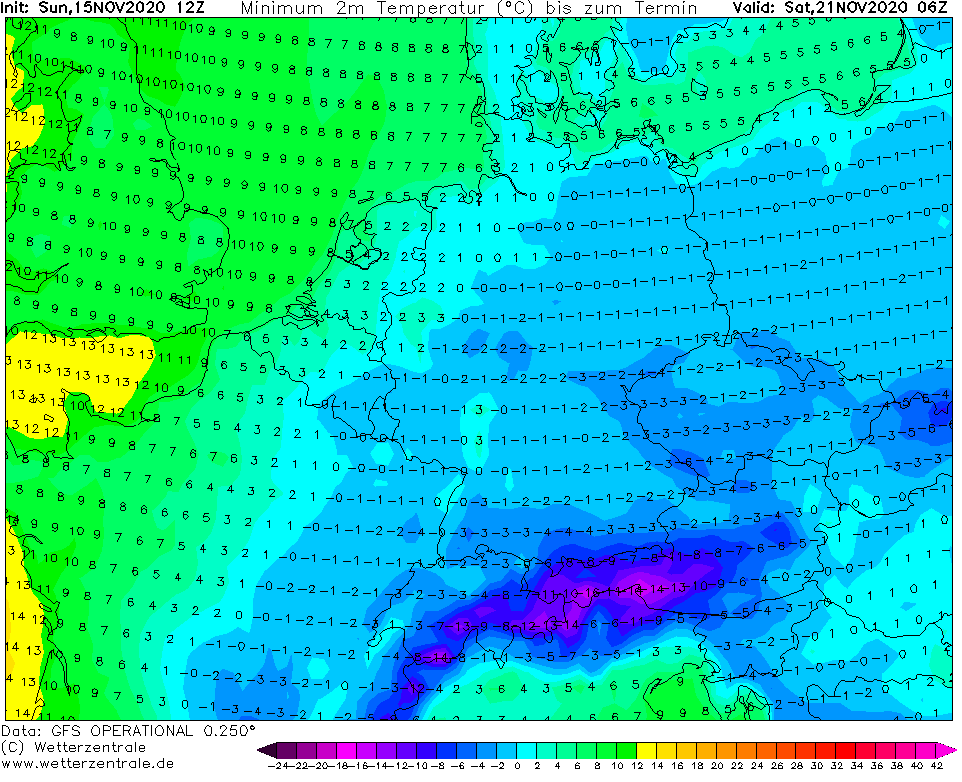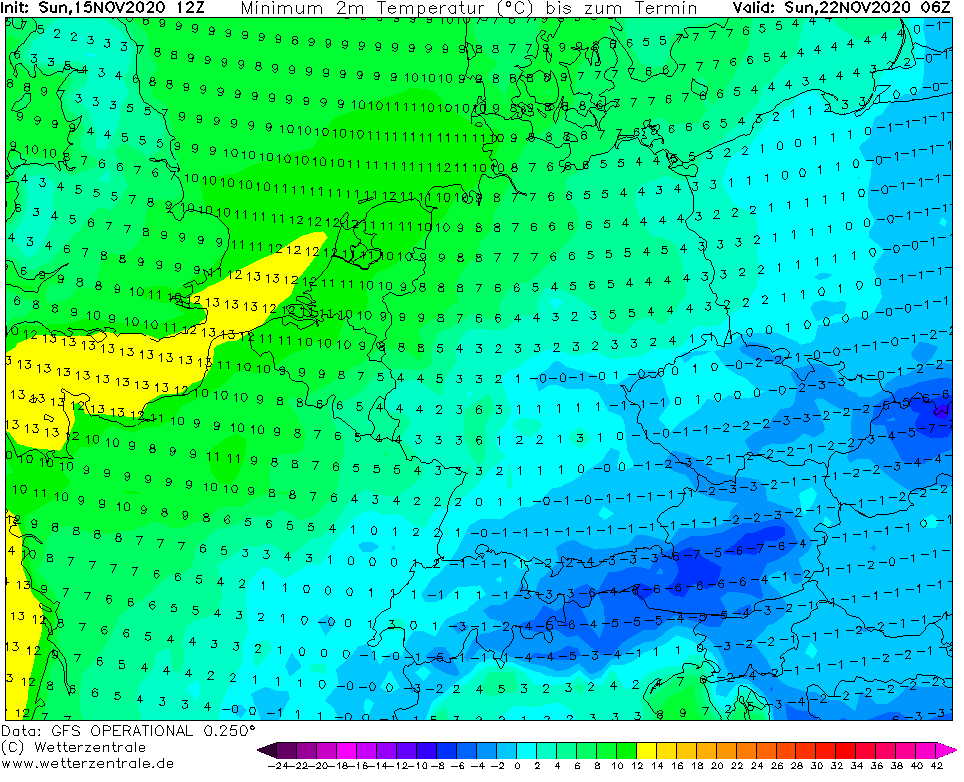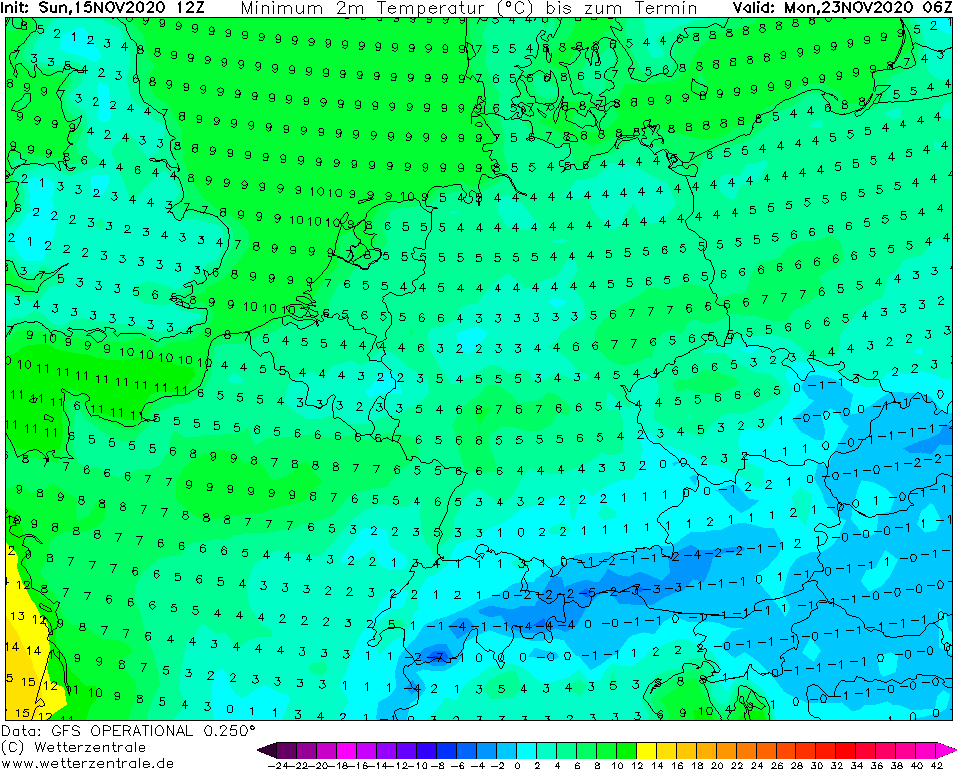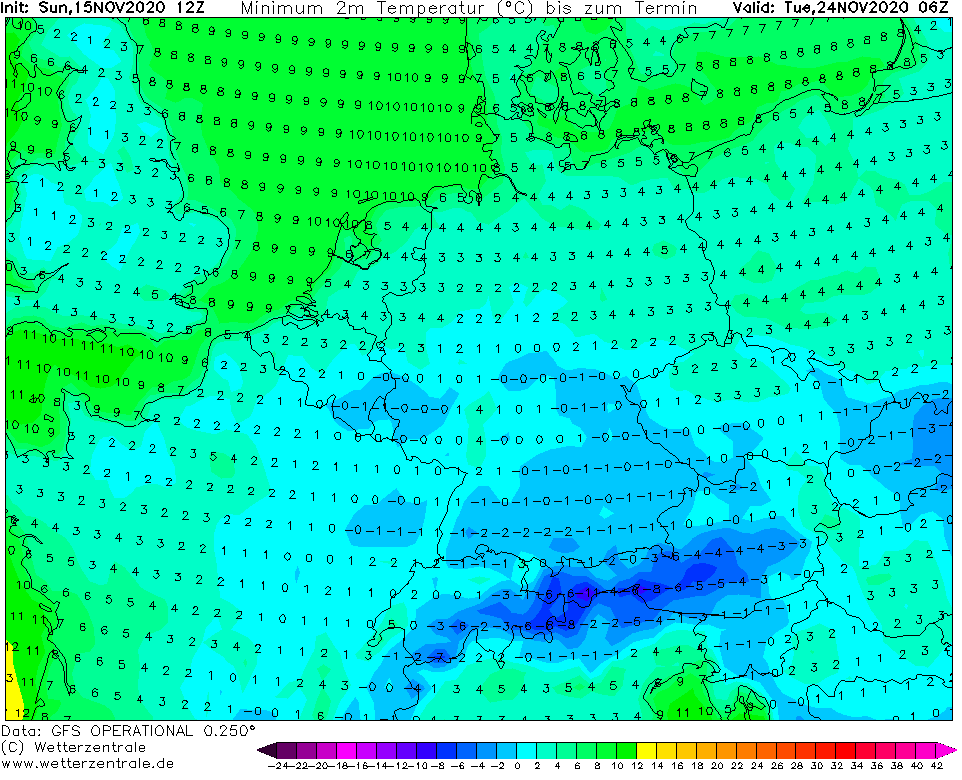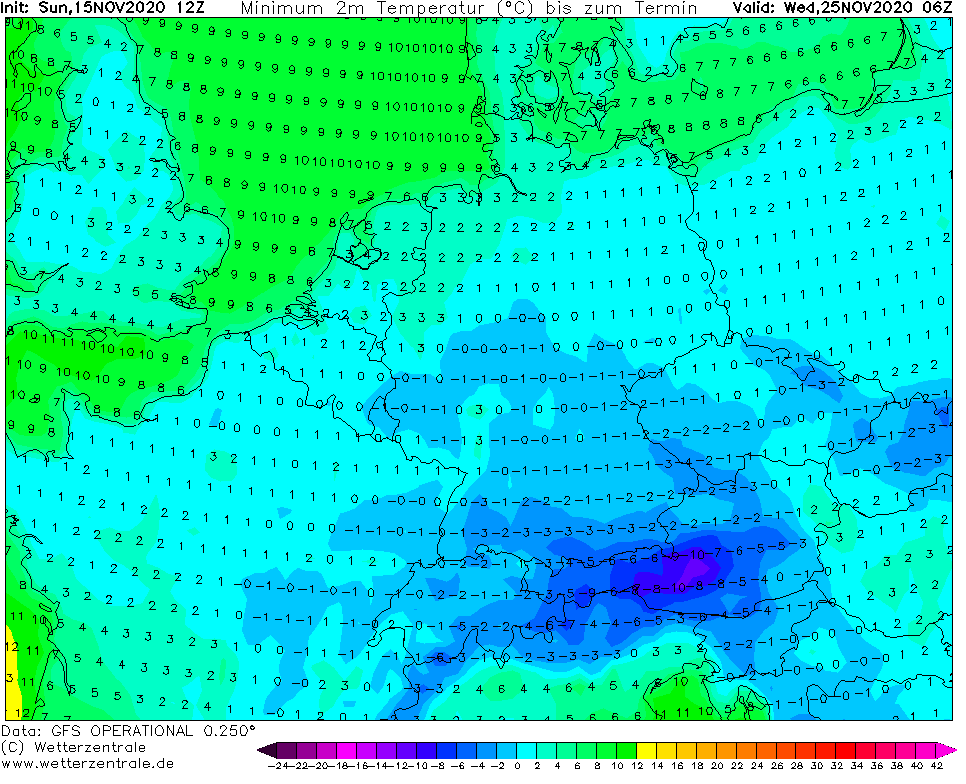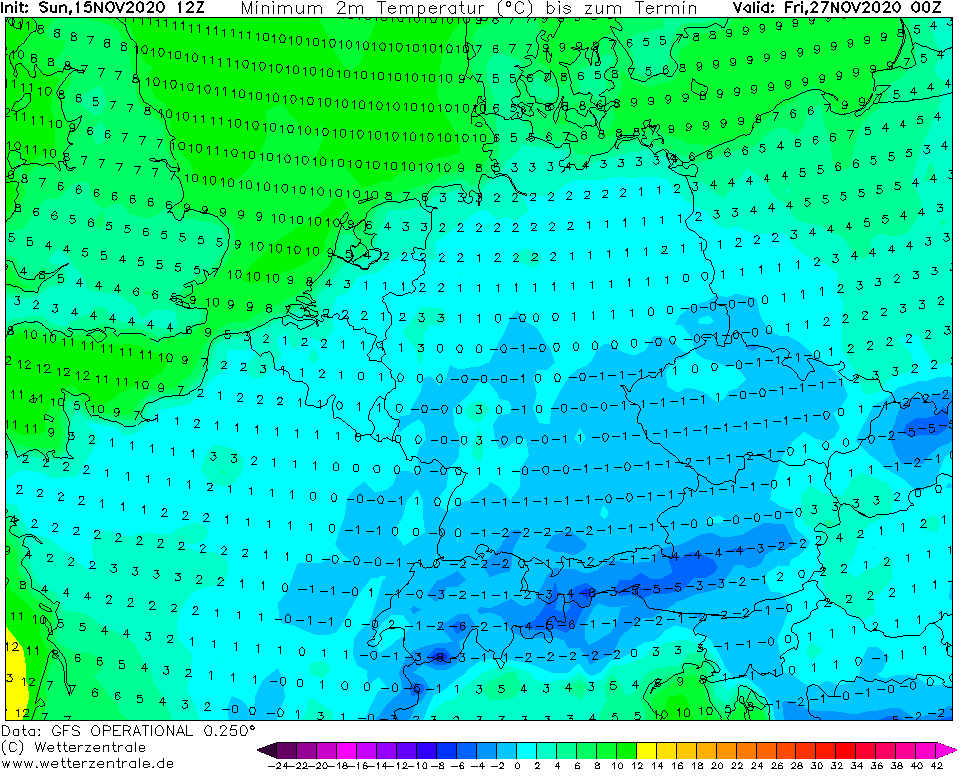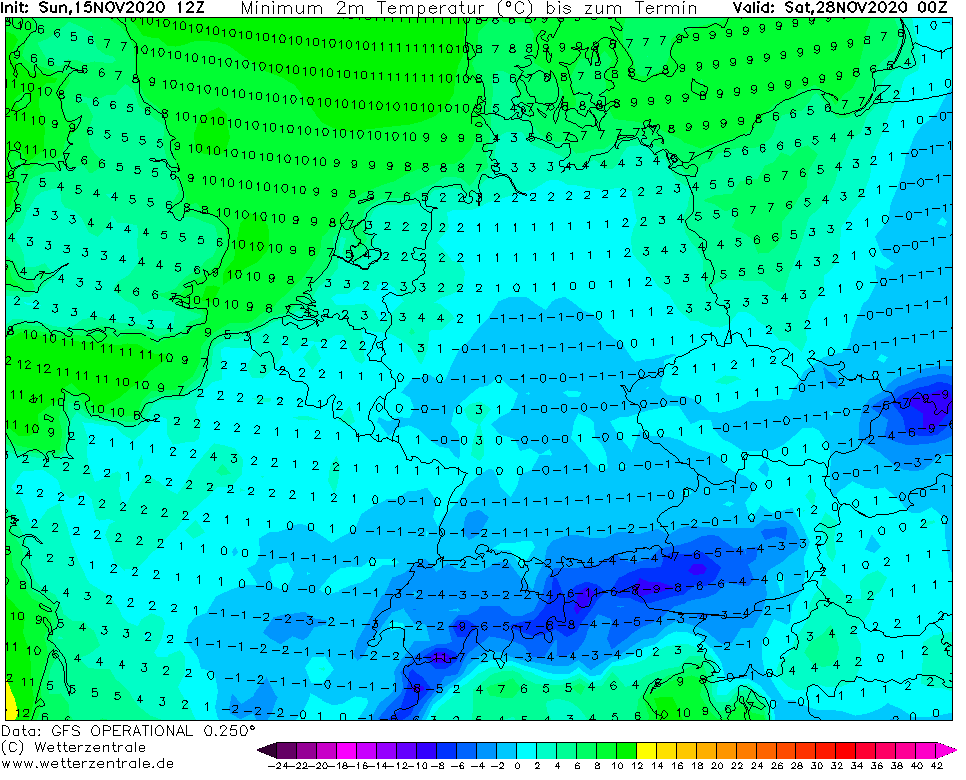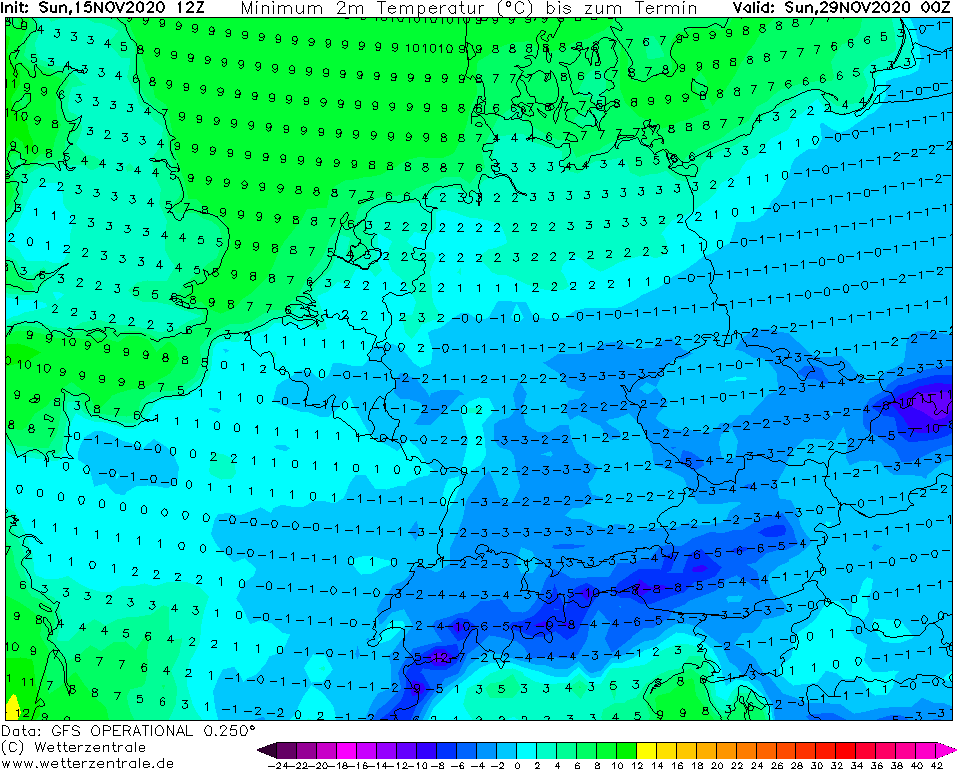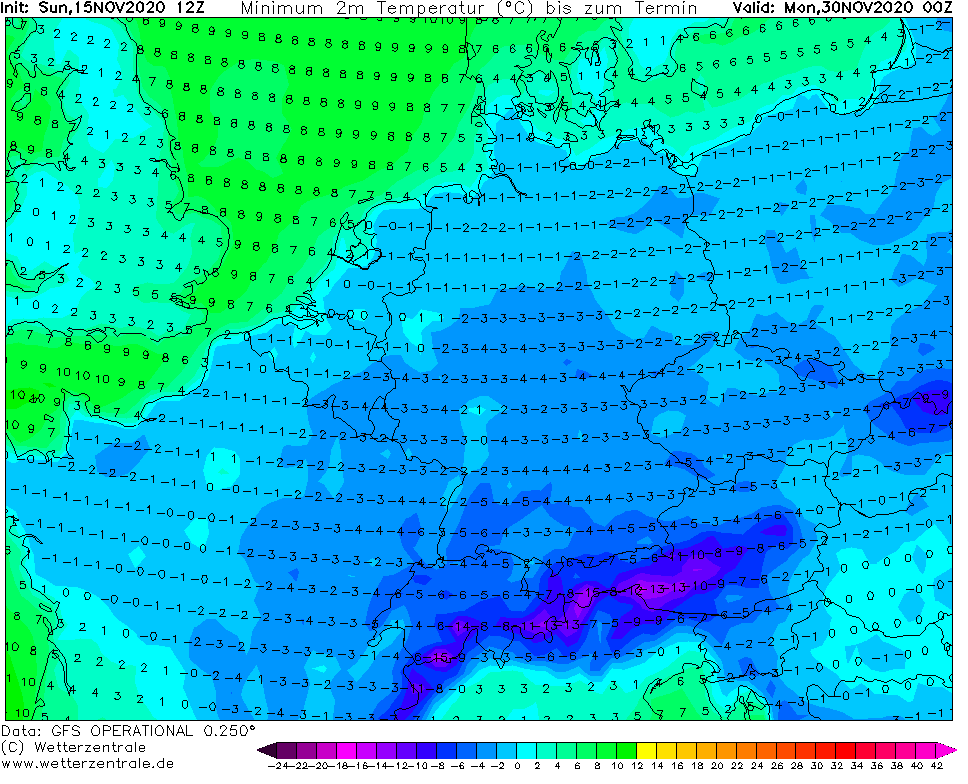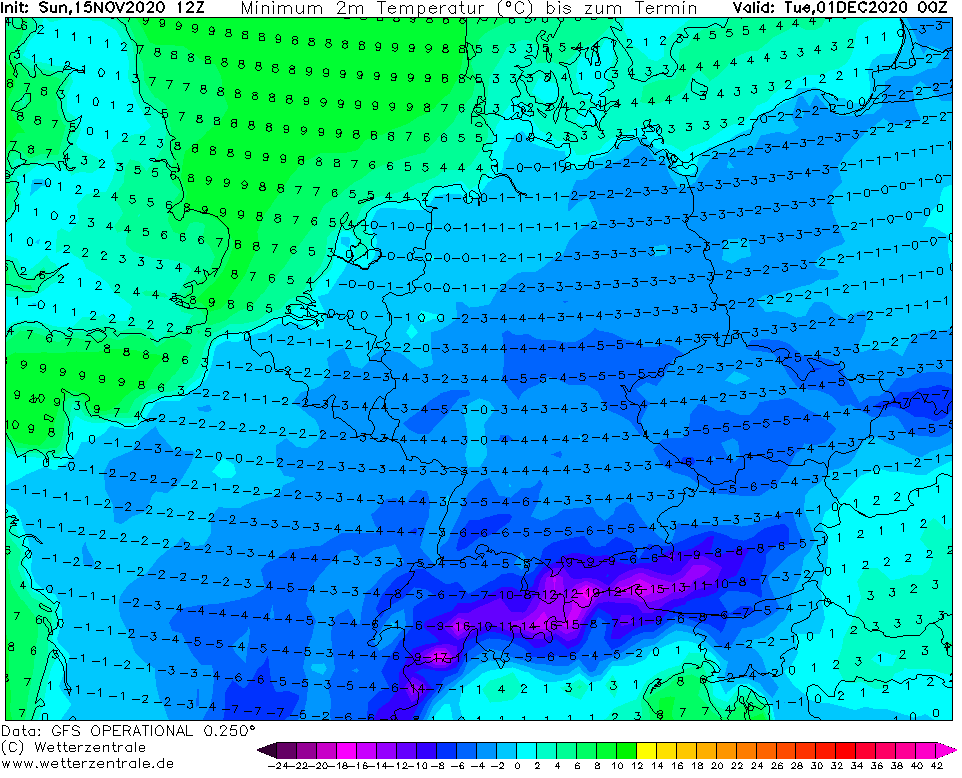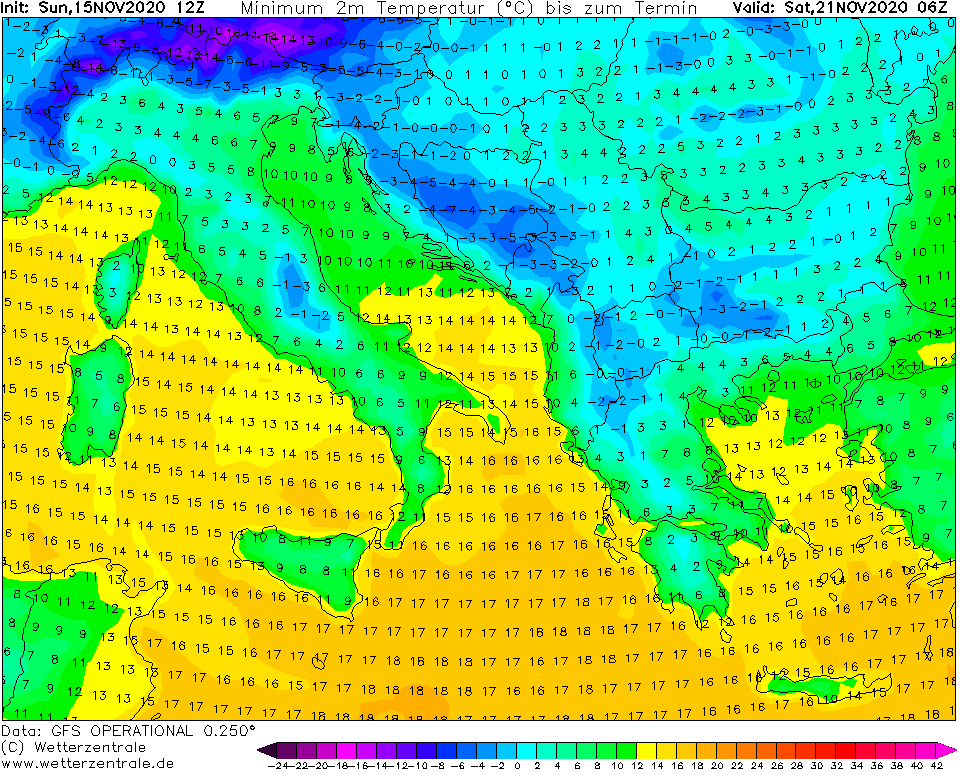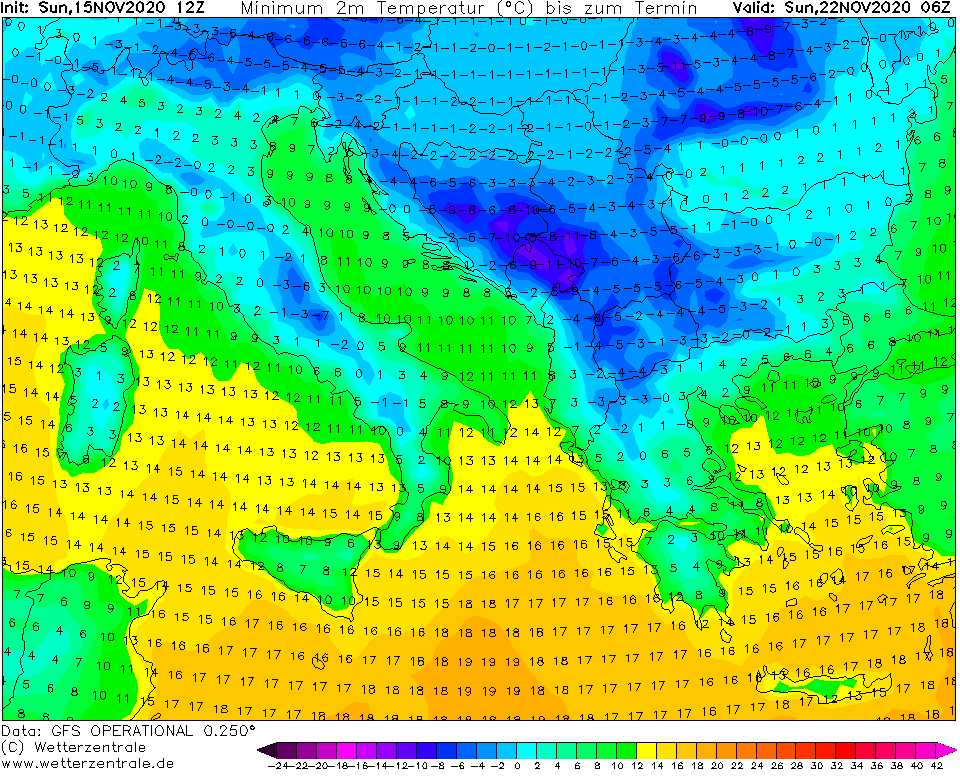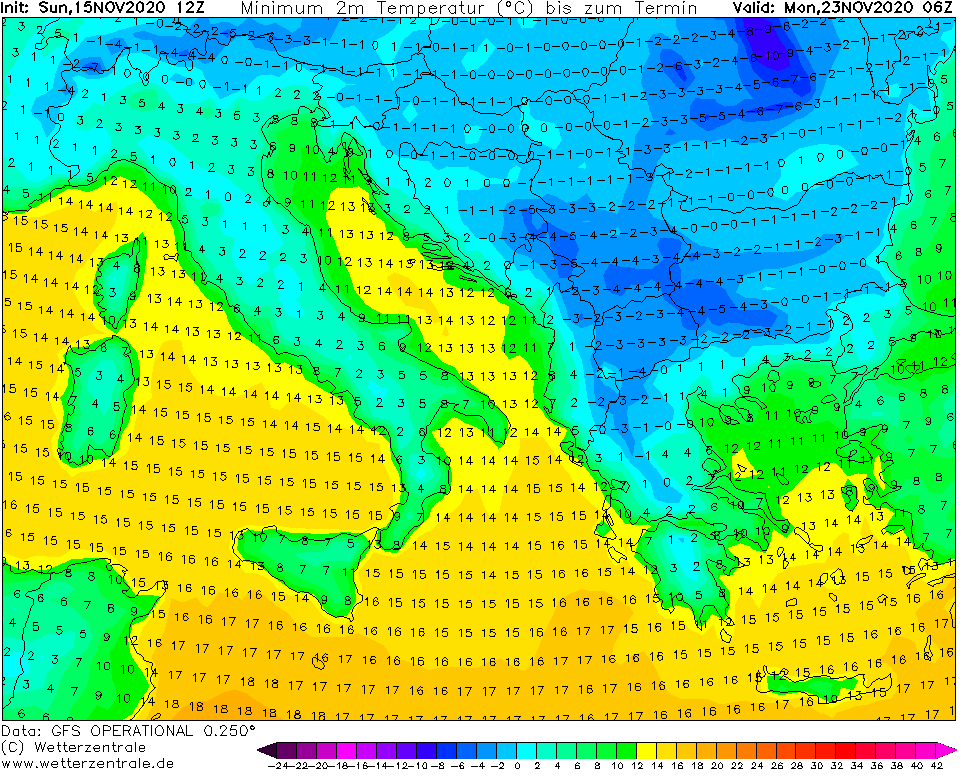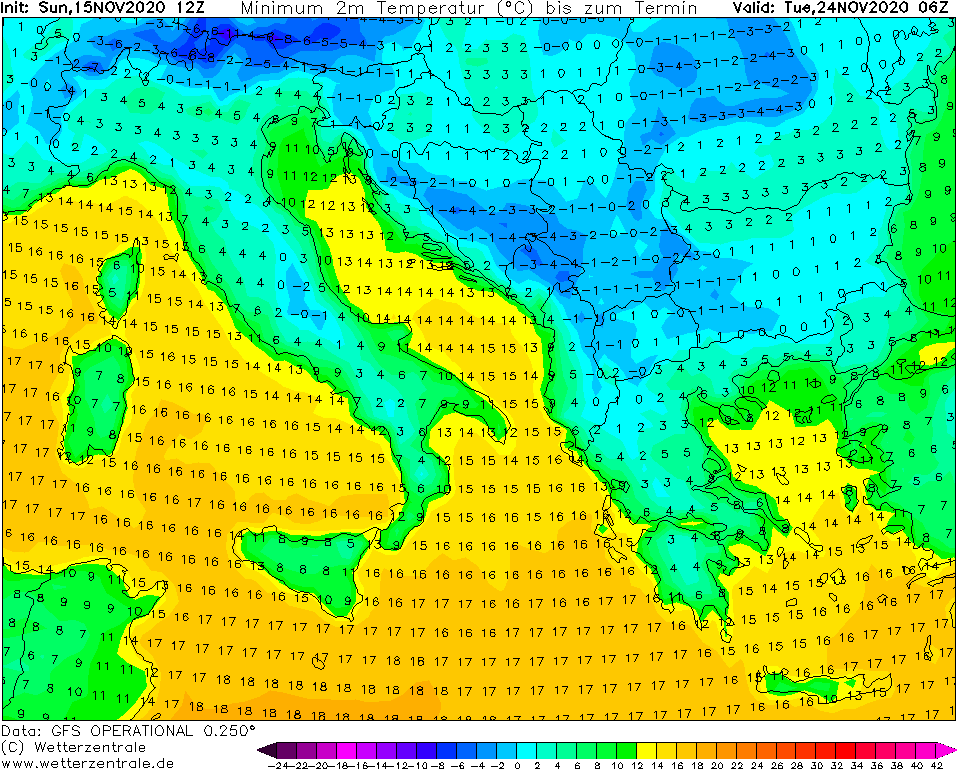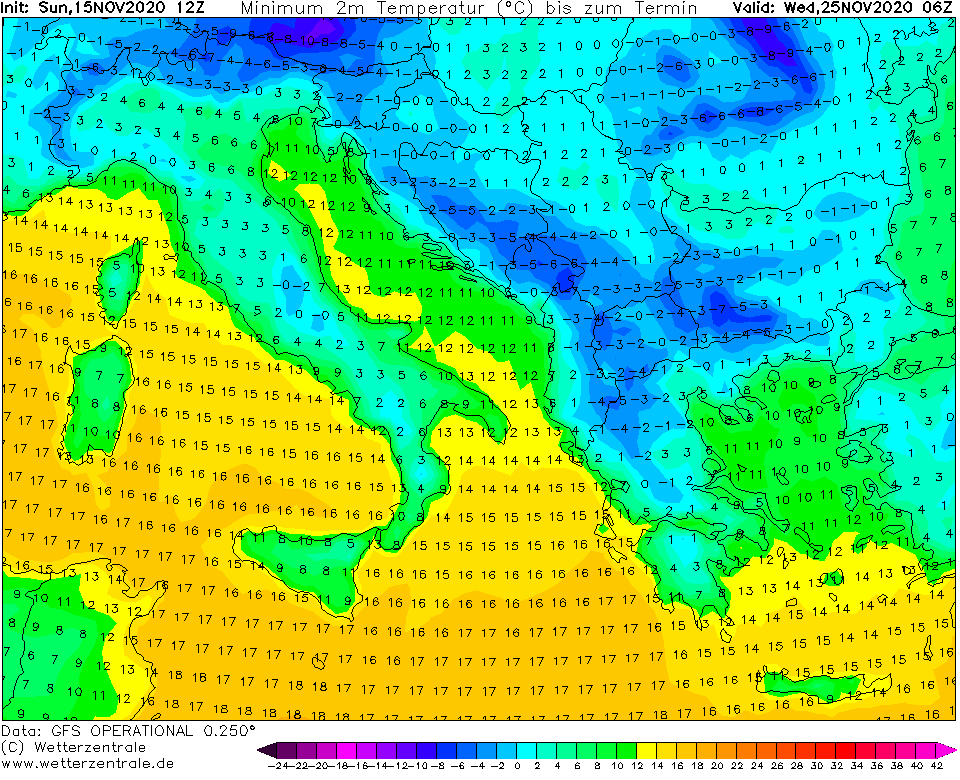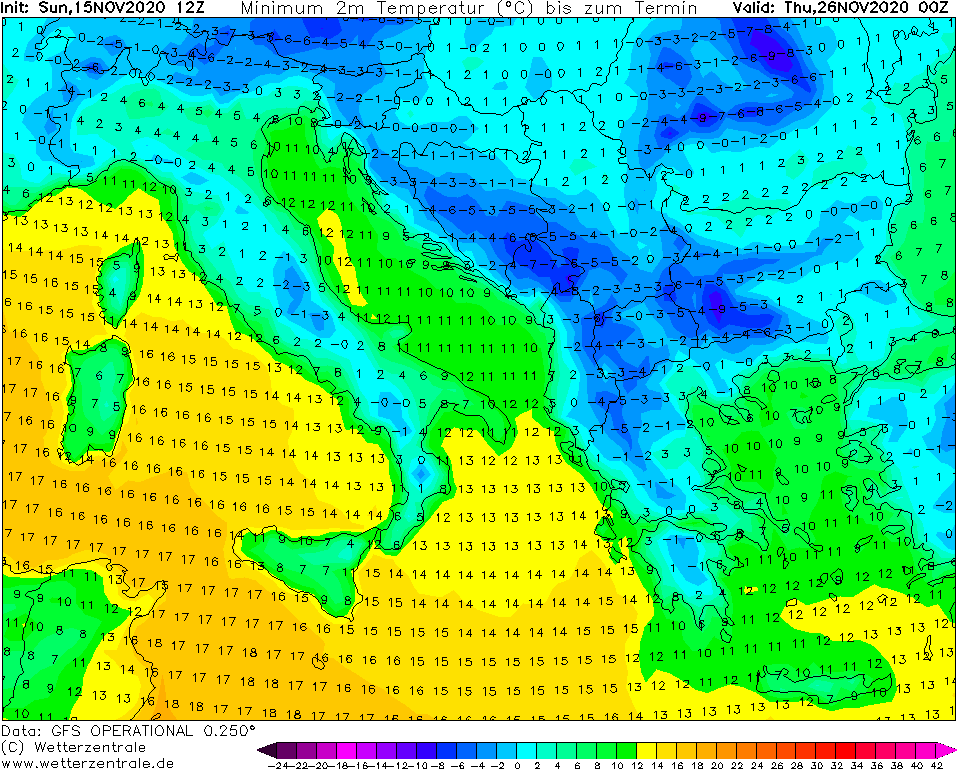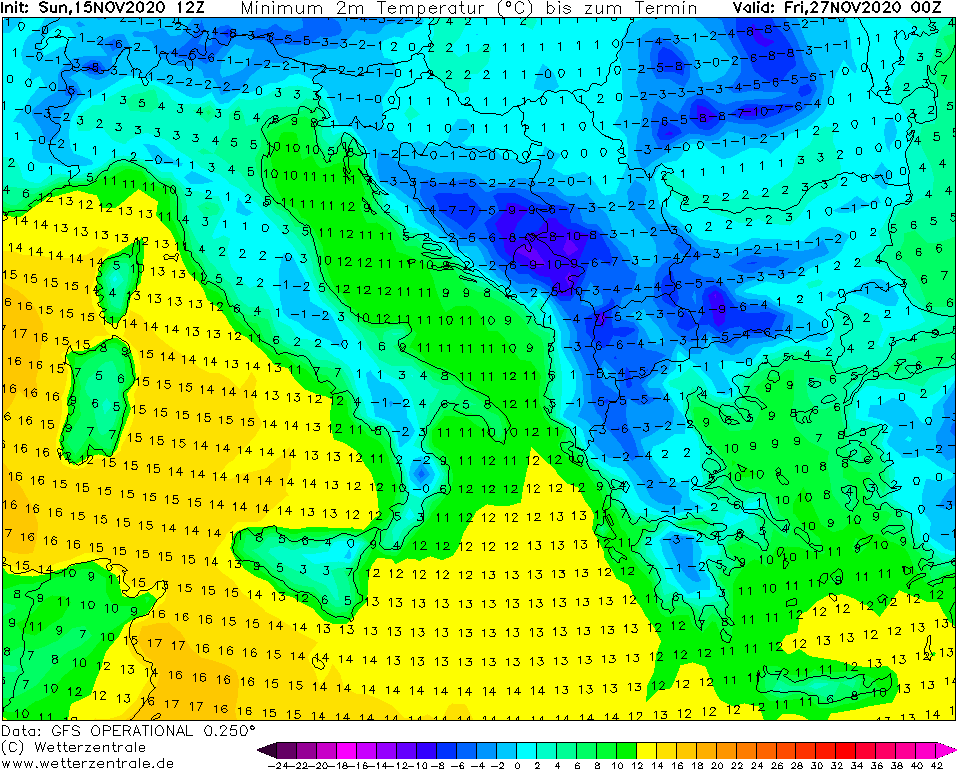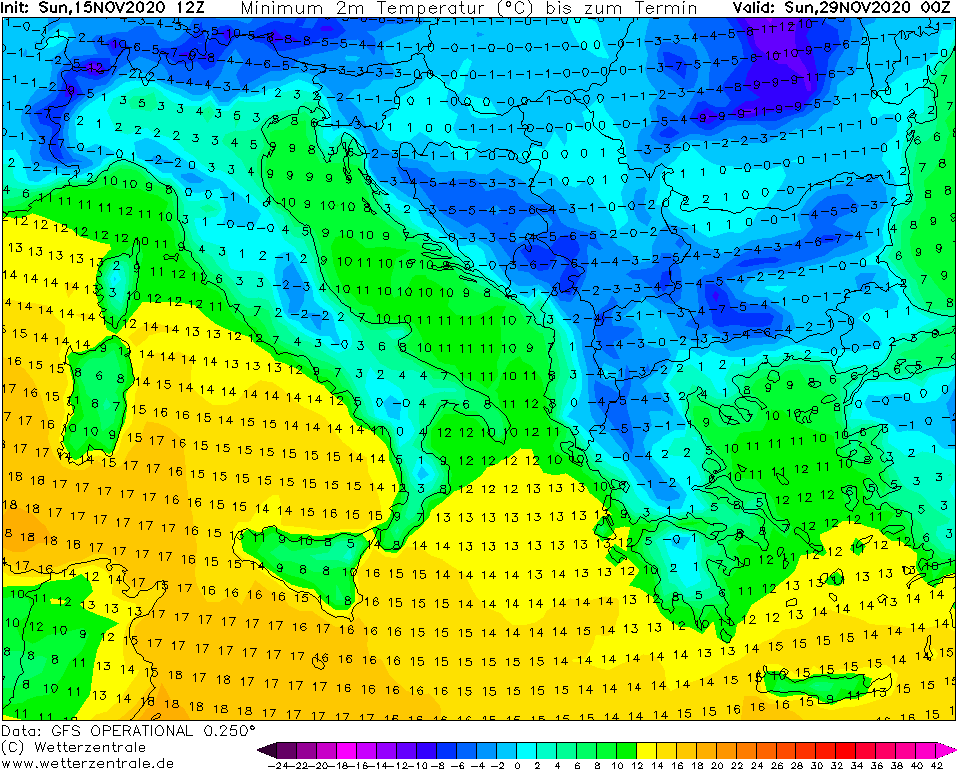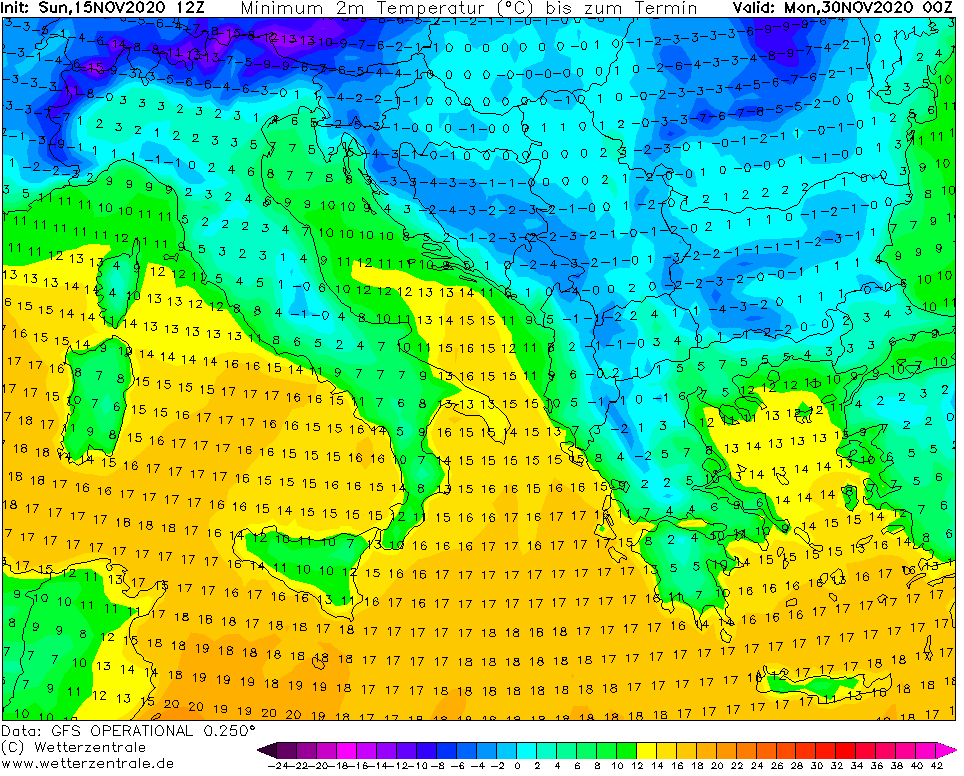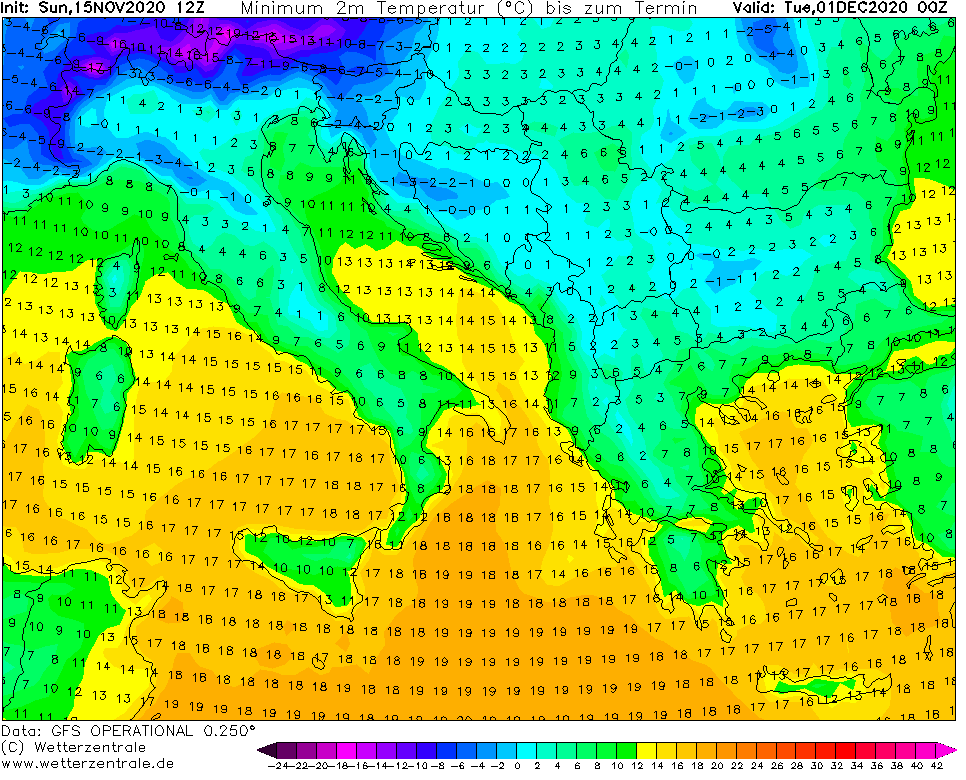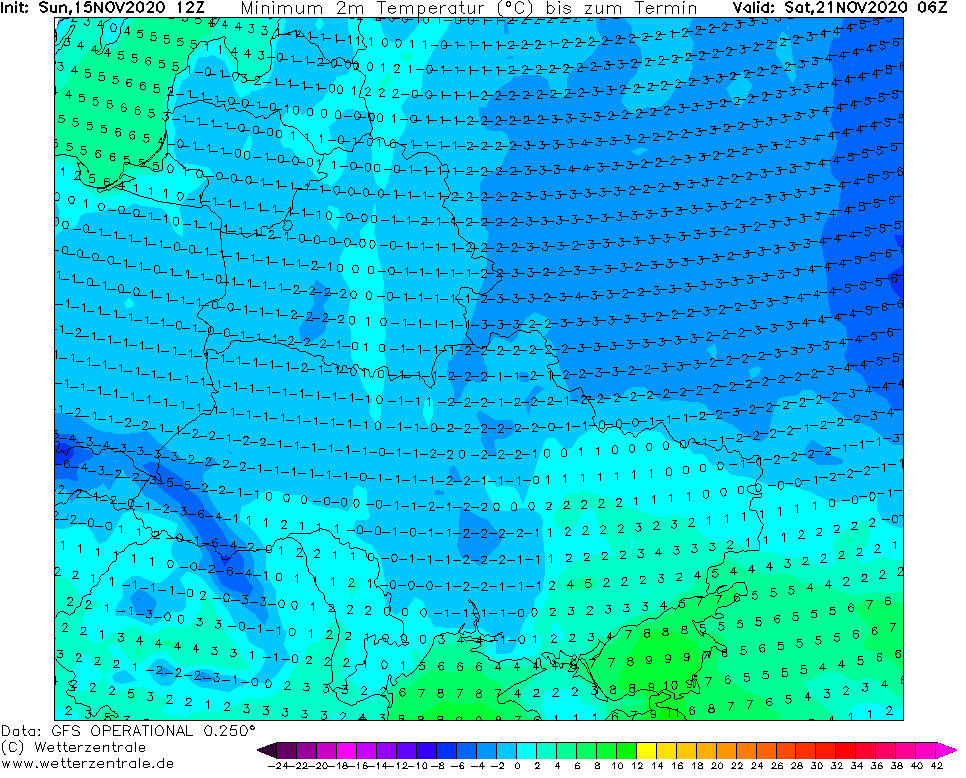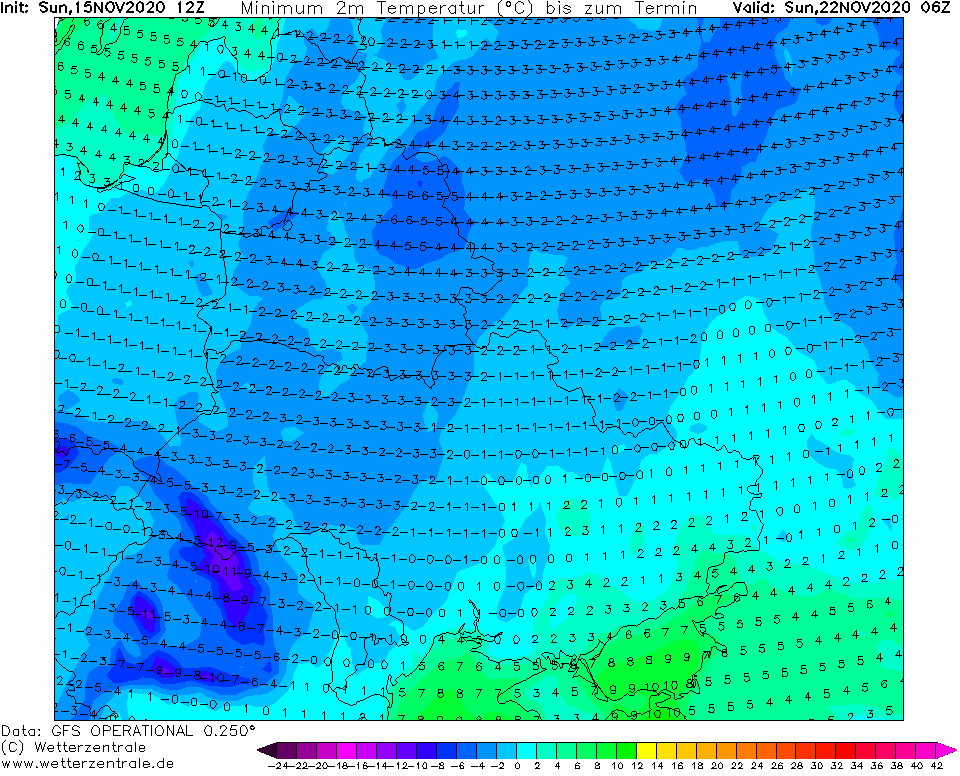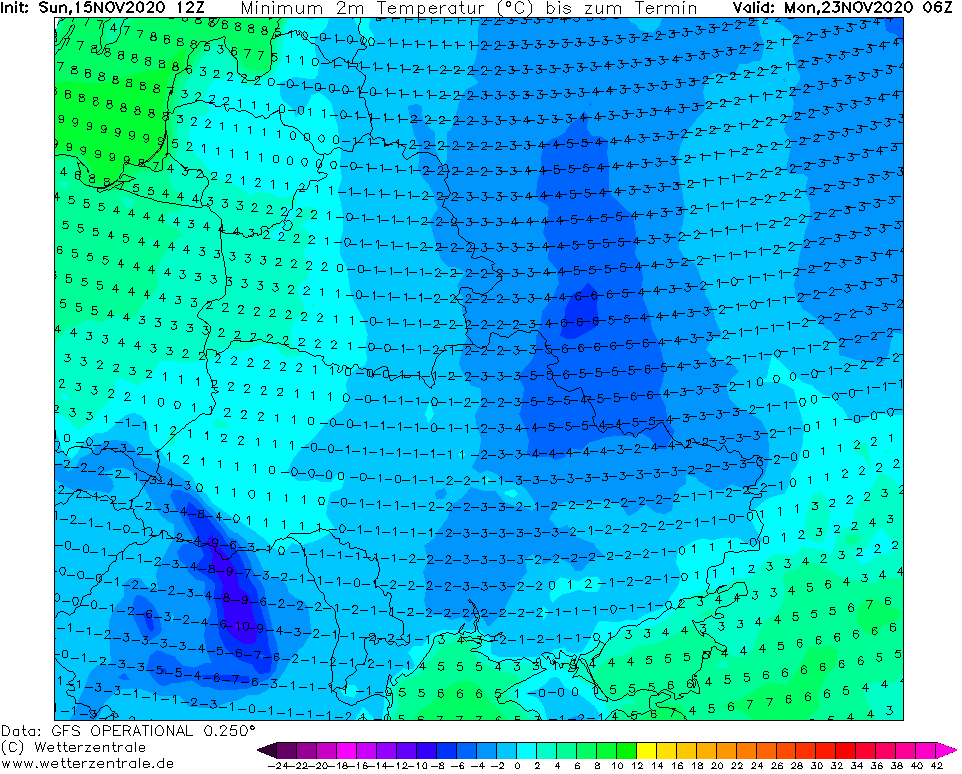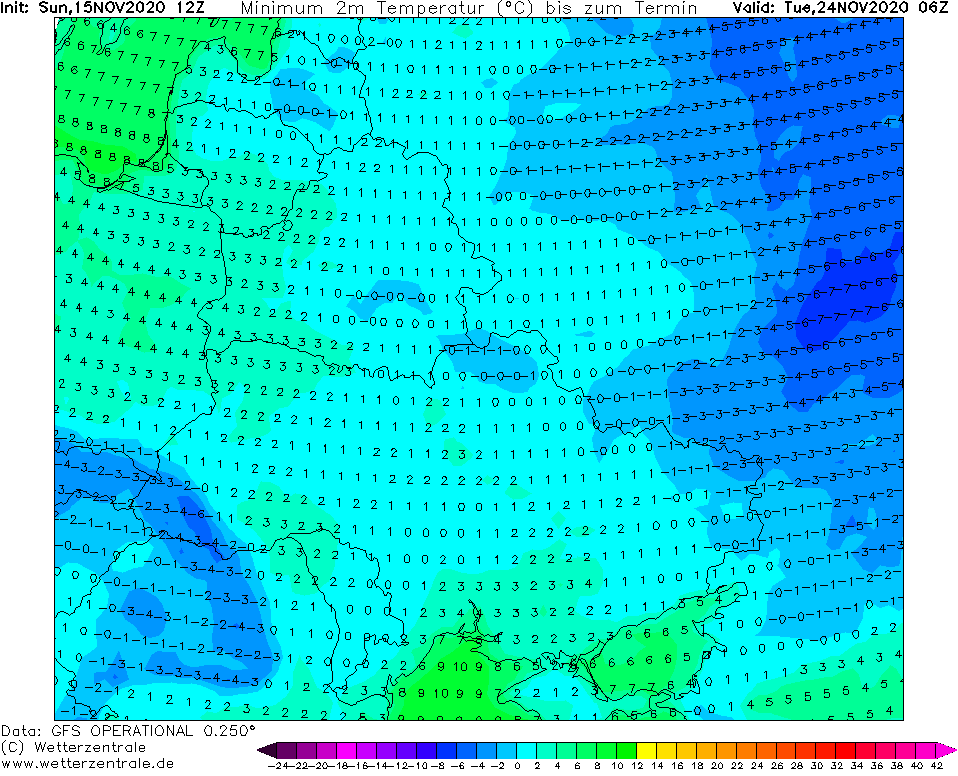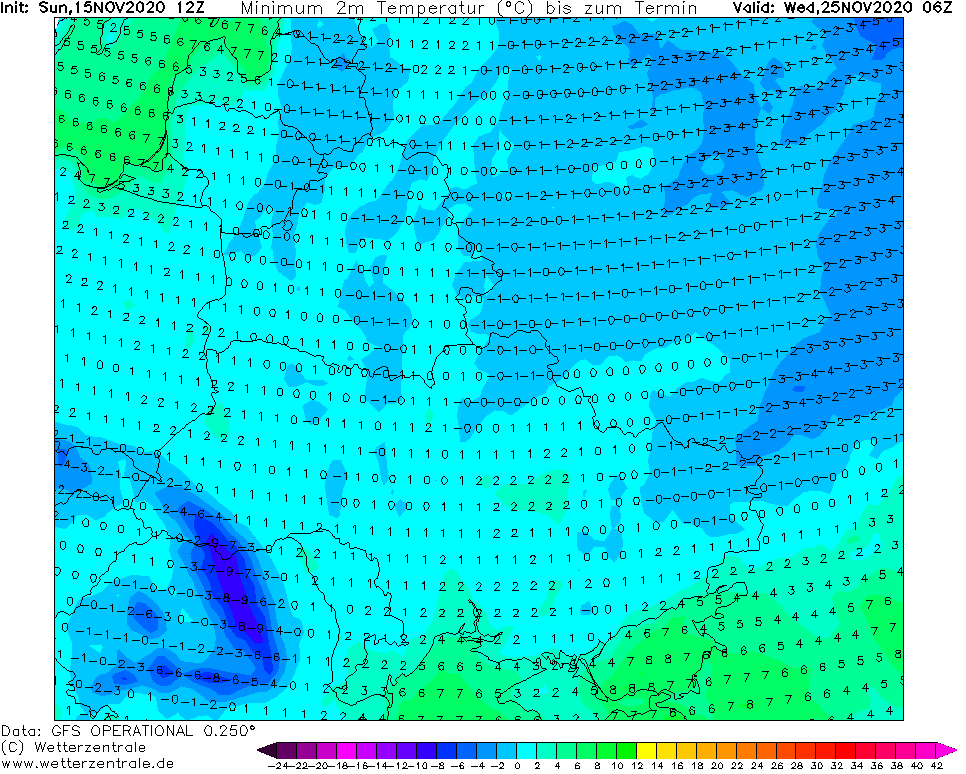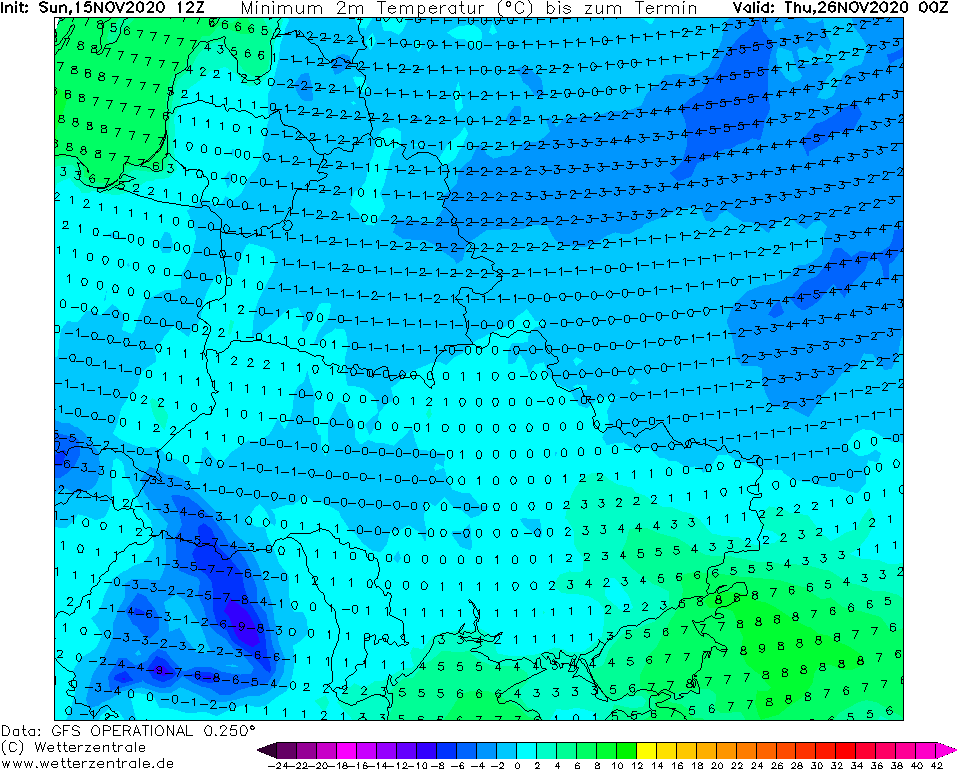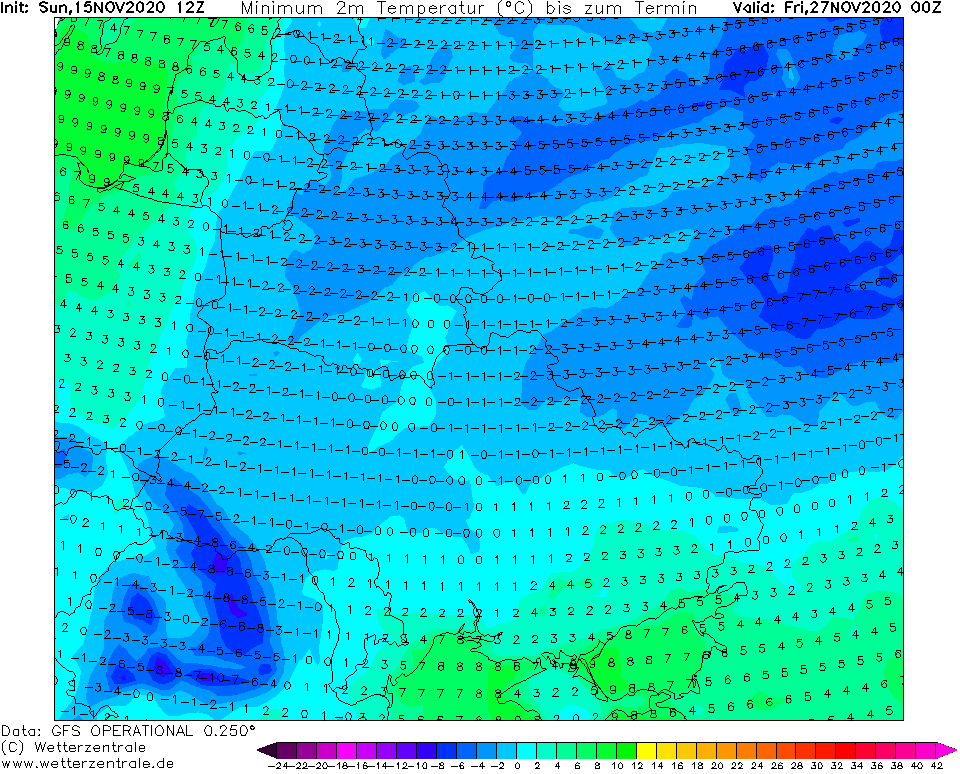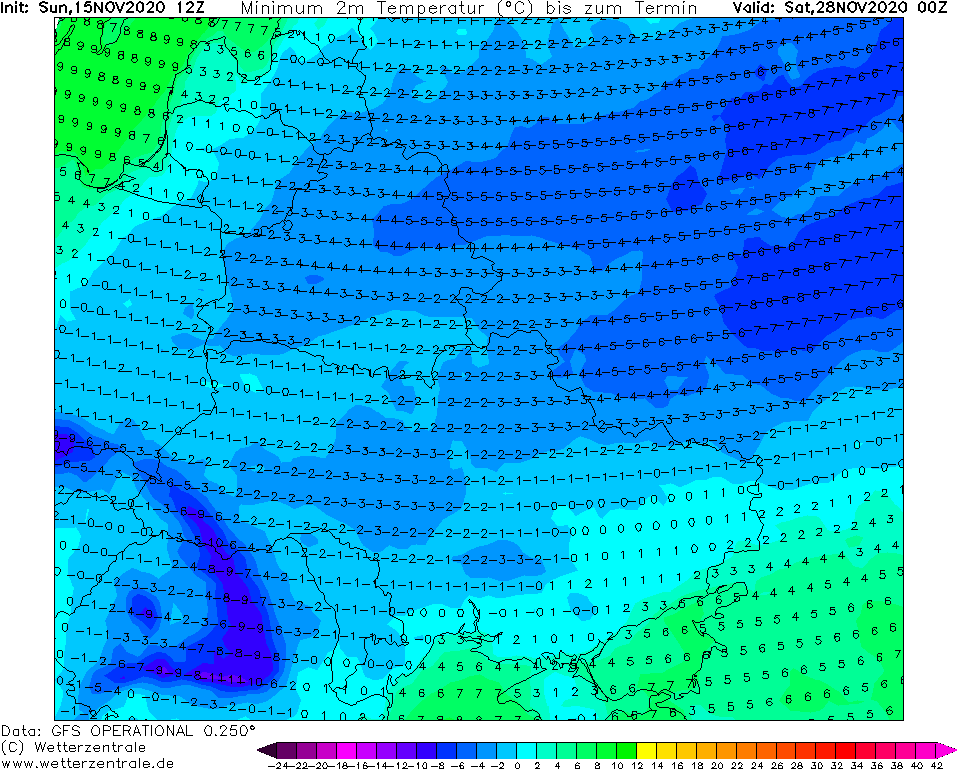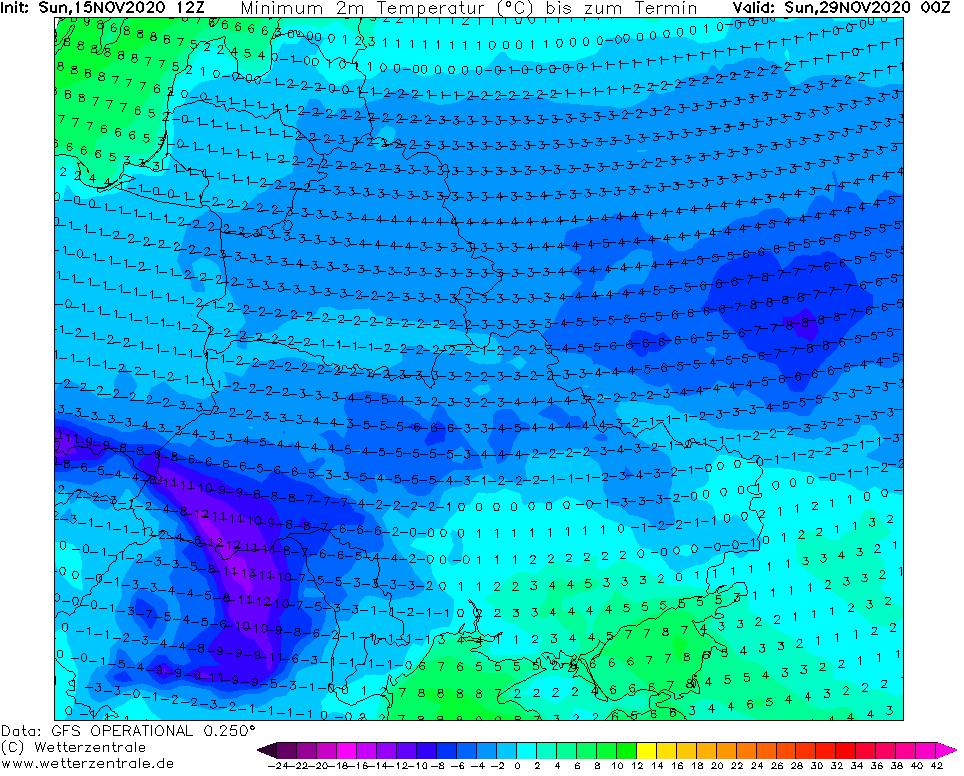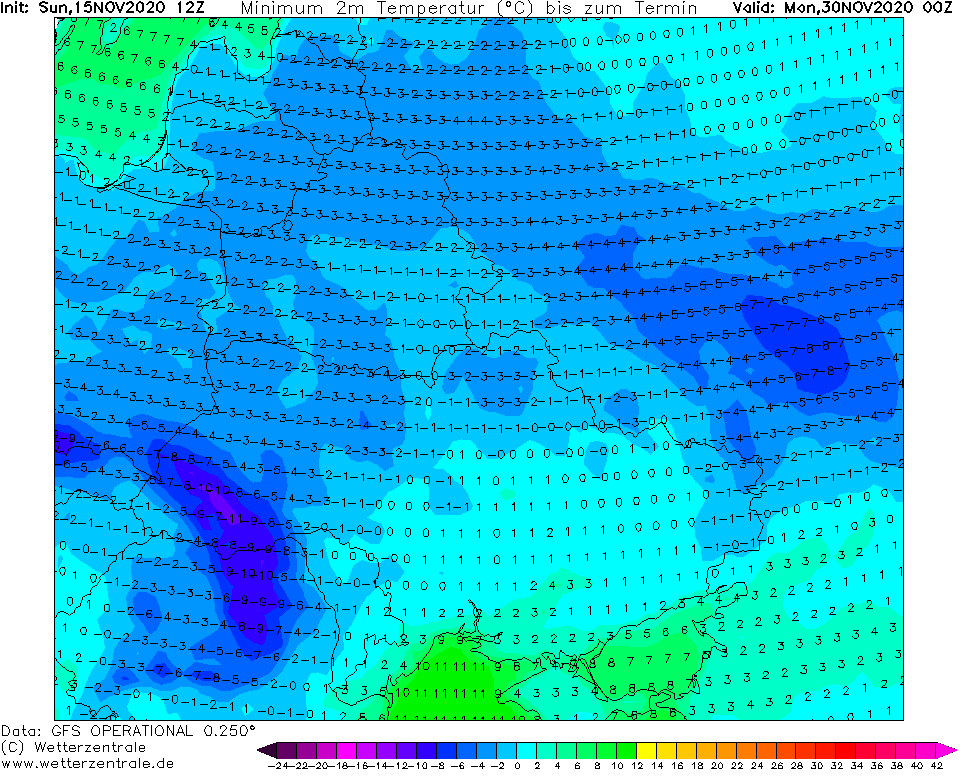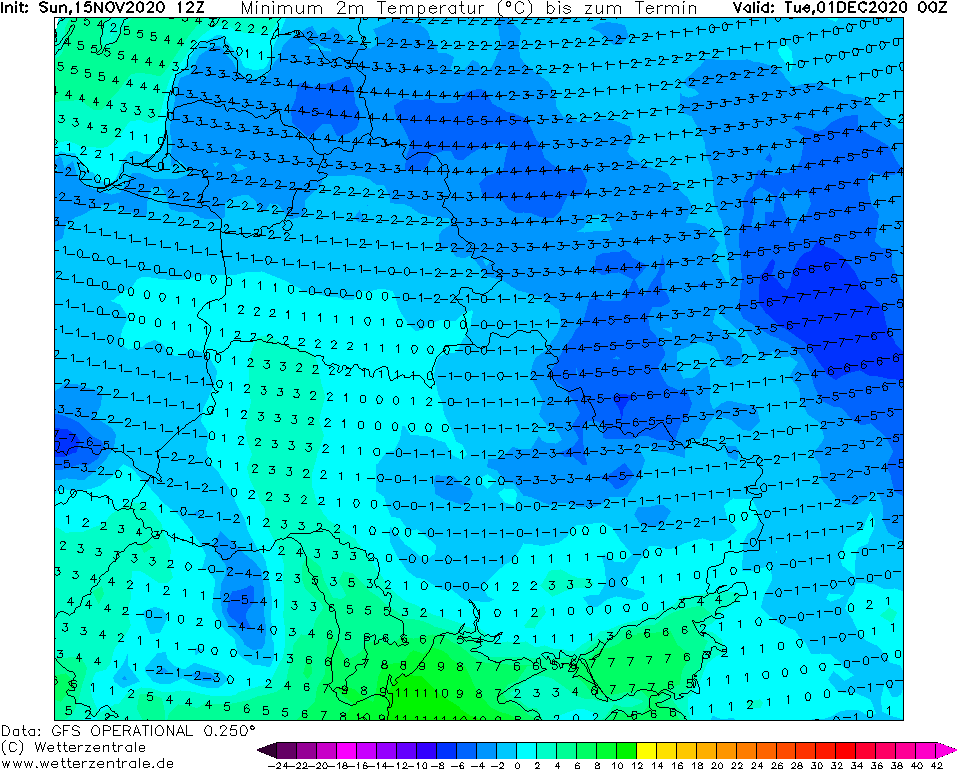 C) PEAKS OF T850hPa ANOMALY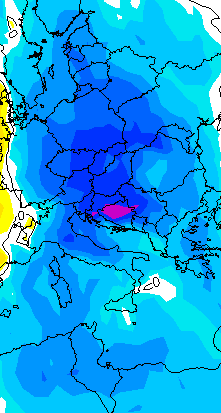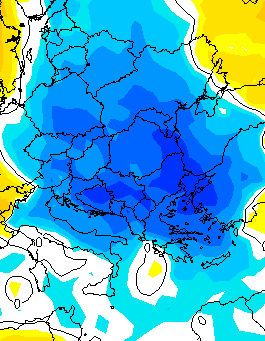 D) 32-DAY FORECAST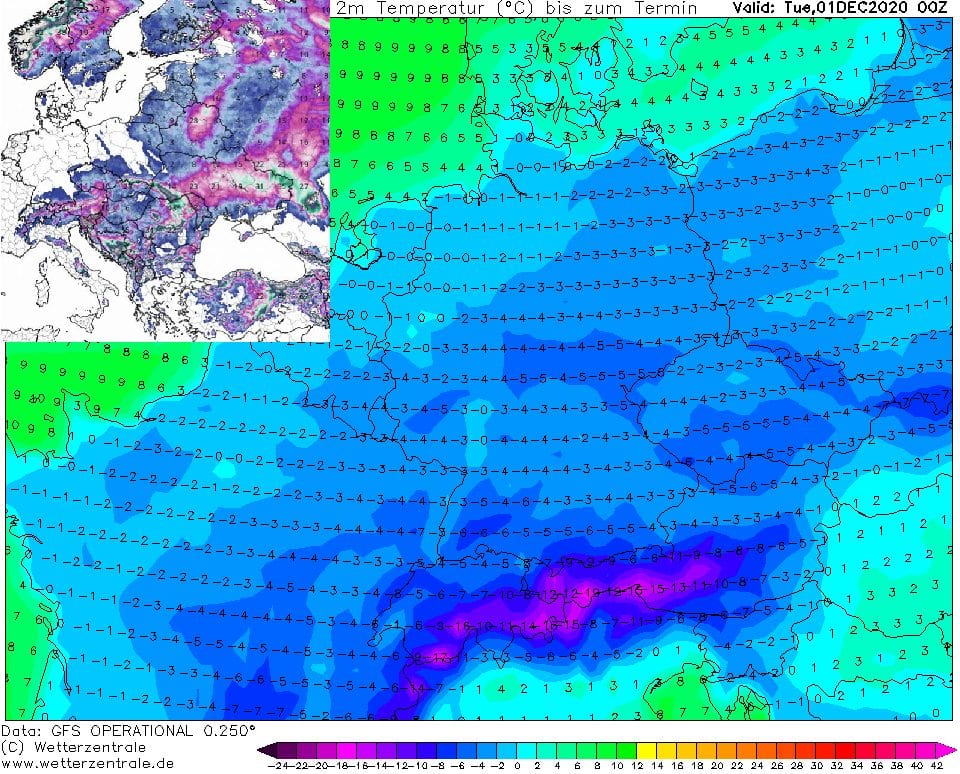 (Visited 333 times, 1 visits today)