Buffalo 45 cm / 17.6 inches, Boston 28 cm / 11 inches, New York 21 cm / 8.4 inches! Northeast after the first big blizzard of the season!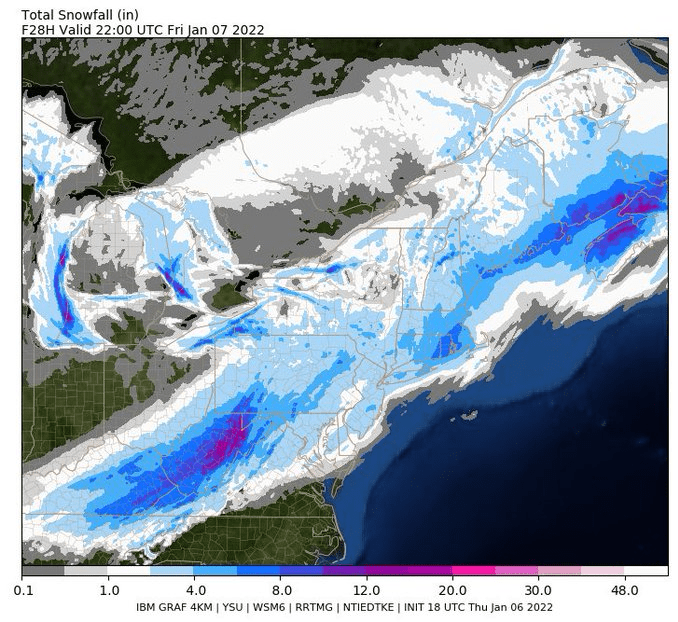 Heavy snowfall in the last days didn´t hit only the southeastern Midwest /https://mkweather.com/nashville-tennessee-with-63-inches-16-cm-of-snow-the-highest-snowfall-since-2016-and-23rd-in-history//, but severe winterstorm hit parts of the Northeast, too.
A severe blizzard hit the region from Tennessee to Maine and from Great Lakes to the Atlantic, with a result of deep snow cover in metropolitan US cities.
The highest, record snowfall, was measured in Buffallo (state New York) – 45 cm / 17.6 inches.
Boston reported 28 cm / 11 inches of snow.
The first serious snowfall of the season hit New York, too, in La Guardia dropped 21 cm / 8.4 inches of snow.
Snowfall surprised Nashville, Tennessee, too, with 6.3 inches / 16 cm of snowfall.
In some parts of the Eastern USA, it was the strongest blizzard in 5 years.
Simultaneously, it was already the second significant snowfall event in the last week (in New Year 2022).
Heavy snowfall has been reported in the last days from Northwest (Washington state) or South (Colorado) (the next Mkweather articles)
Populated parts of Saskatchewan hit windchill temperatures around -58°F / -50°C and in Yukon, the lowest temperature since 2008, was measured /the next articles/.
It appears, that winter conditions finally arrived in all USA, where are in the upcoming period forecast the next severe Arctic blasts.
About severe winter weather in North America, we are writing a series of articles.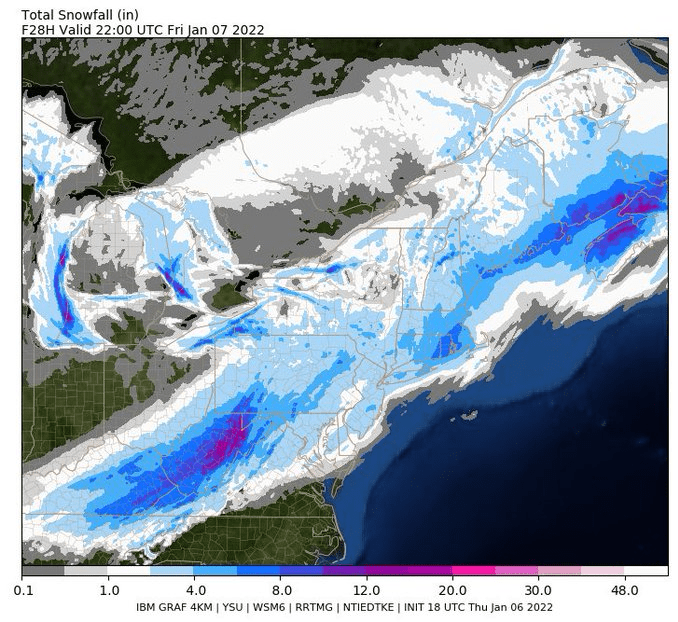 Source: Mark Tarello Twitter