Calamity low in Europe right now! Sweden with red warnings, Poland with 50cm+ outlook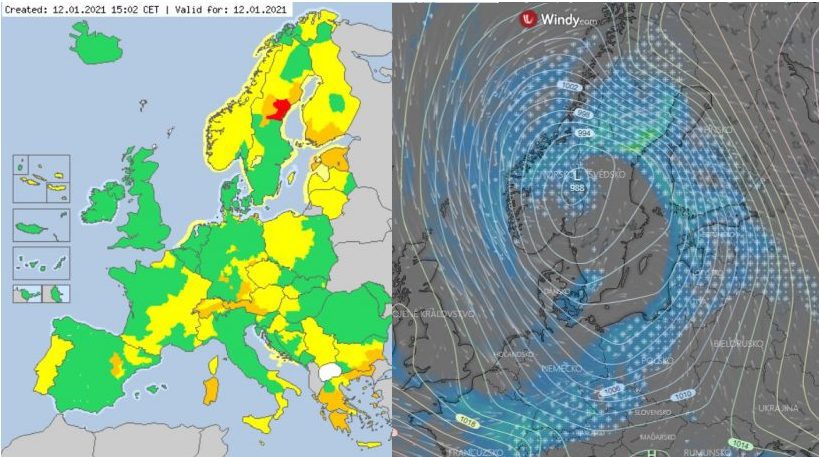 Pressure low system from northwest is bringing to Europe not only short-time weakening of frosts, but too heavy snowflakes in many parts of Europe, with regional snow calamity!
The worst situation is in parts of Sweden, Finland, Estonia, Germany, Austria and Switzerland, where is valid 2nd and 3rd level od warnings before snowfall or extreme frosts. In some regions, 20 – 50, regionally up to 100 cm snow is expected in next days.
Warnings of the 1st level are valid for many other countries such as Poland, Czechia, Norway or France (here only 5 – 20 cm of snow regionally), but mainly Baltic area should be surprised until the end of January 2021 by genuine blizzard conditions, with snow calamity.
Least according to last GFS runs, northern Poland should surprise until the end of the month more than 0,5 meters of snow, situation should be critical in Estonia, Latvia, Lithuania, Belarus, central Russia and neighbouring part of Germany too.
Big amounts of snow are forecasted for eastern France, southern Belgium, regions of Germany, the Alps and the Carpathians, too, but line of conditions with snow calamity should be long from Berlin to Moscow, next 2 weeks.
Importance of current snowstrom will be, that expected severe frosts during next days in the region should be thanks to snow cover much stronger.
The peak of current coldwave in wide region of continental Europe is expected already between Thursday and Wednesday 14.-20. January 2021, with possibility of even stronger frosts during the 3rd January 2021 decade.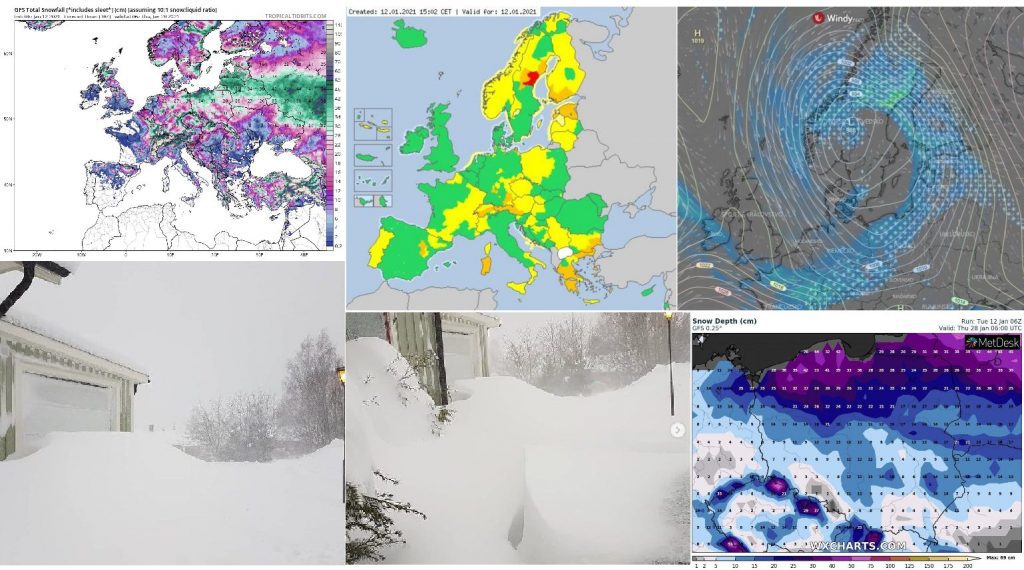 Infographics: meteoalarm.eu, windy.com, tropicaltidbits.com, wxcharts.com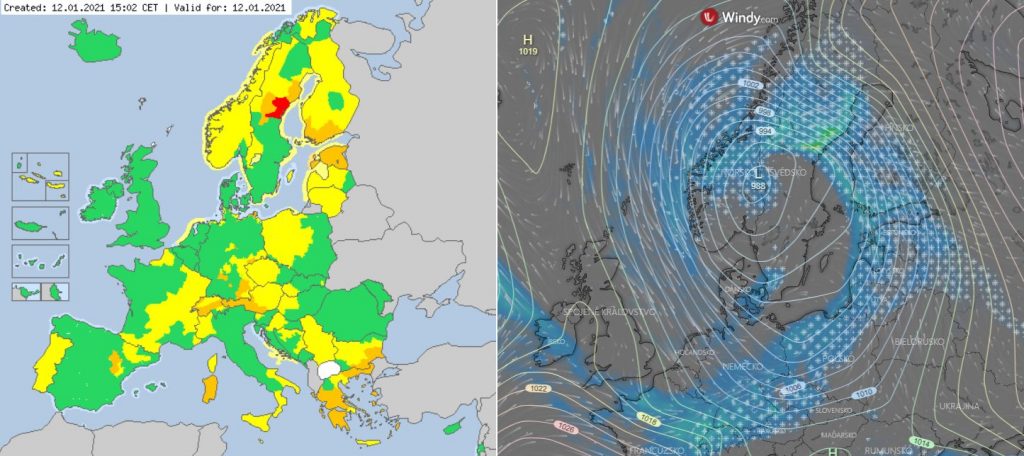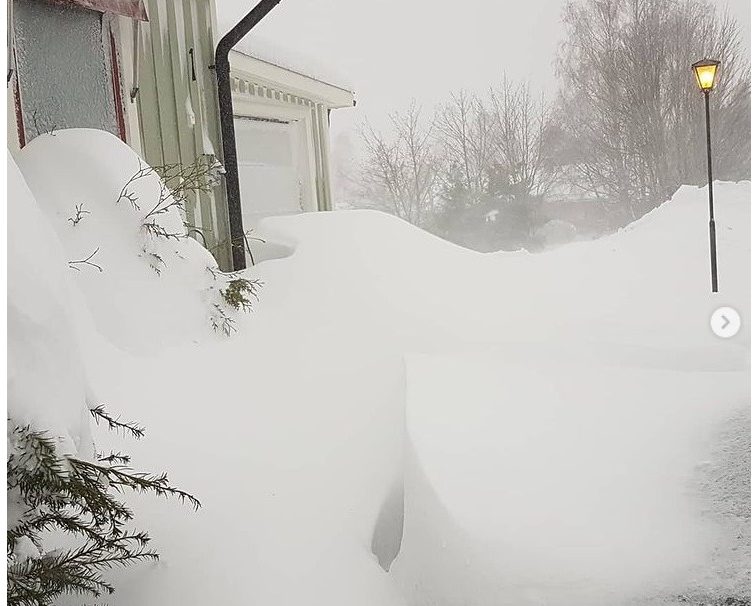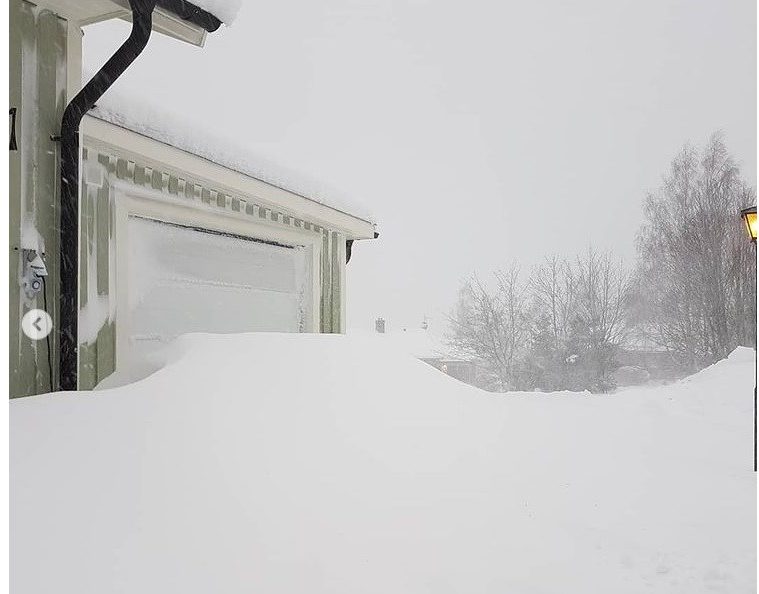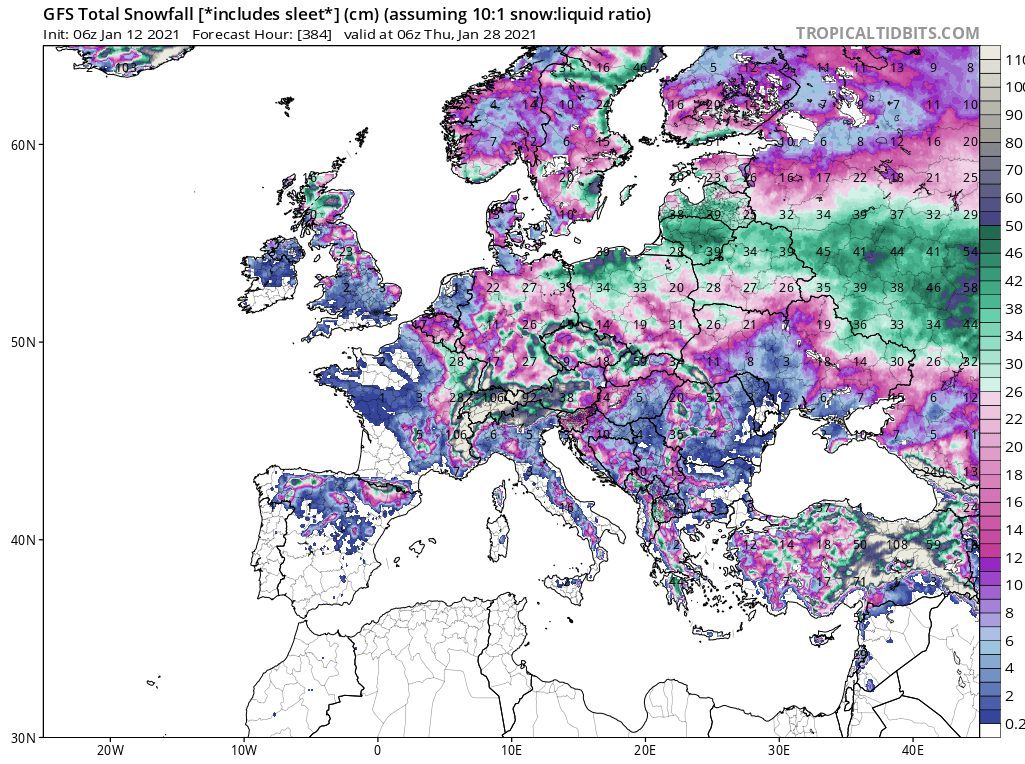 Forecasts for the end of January 2021 (maximum of forecasted snowfall accumulations)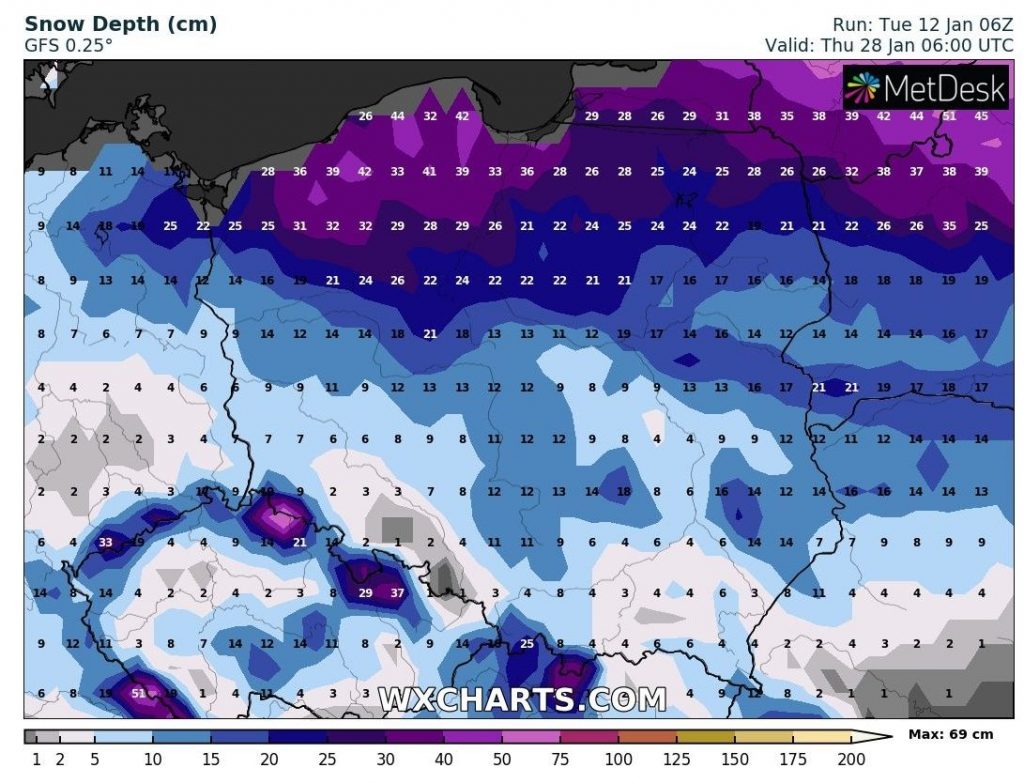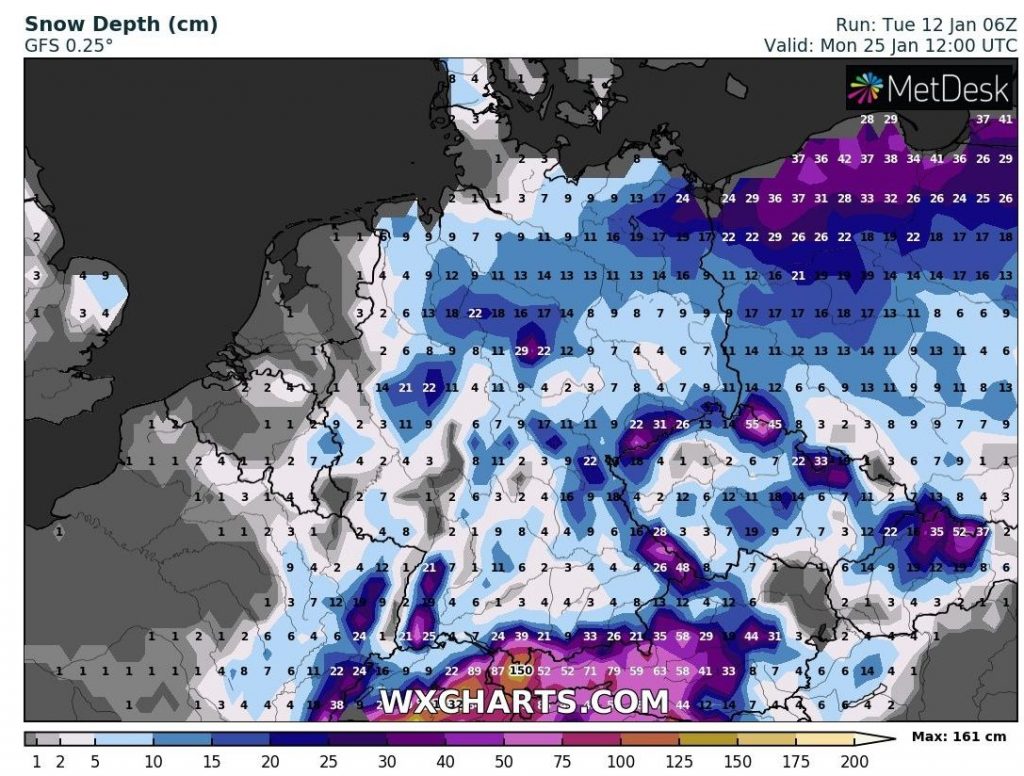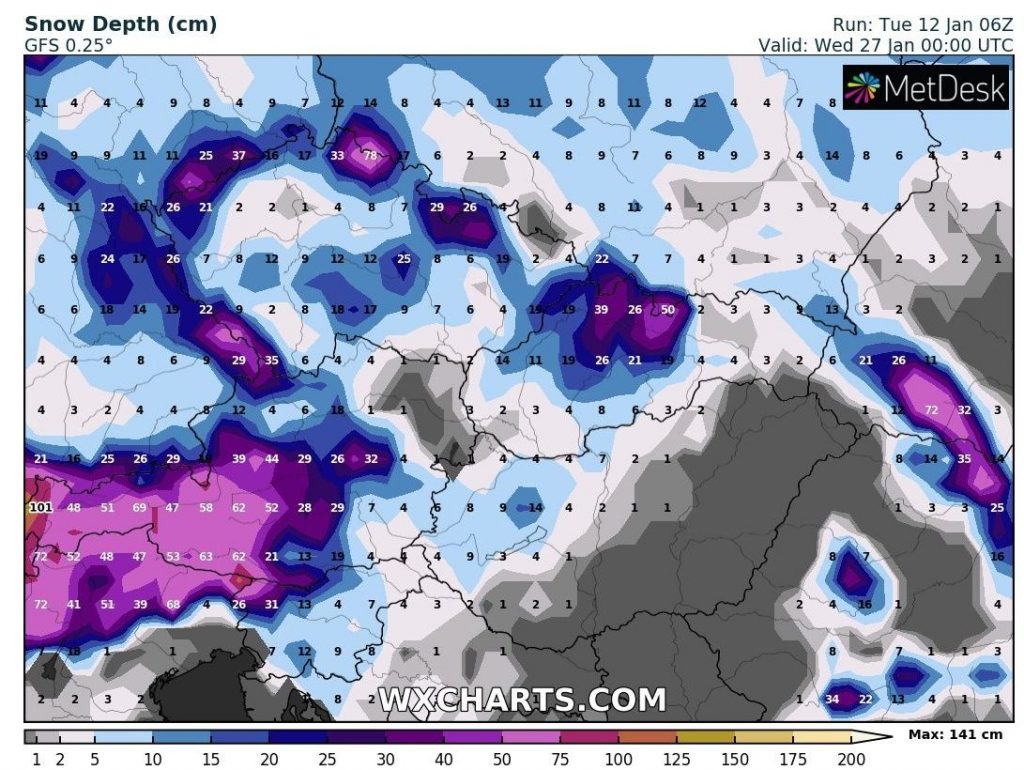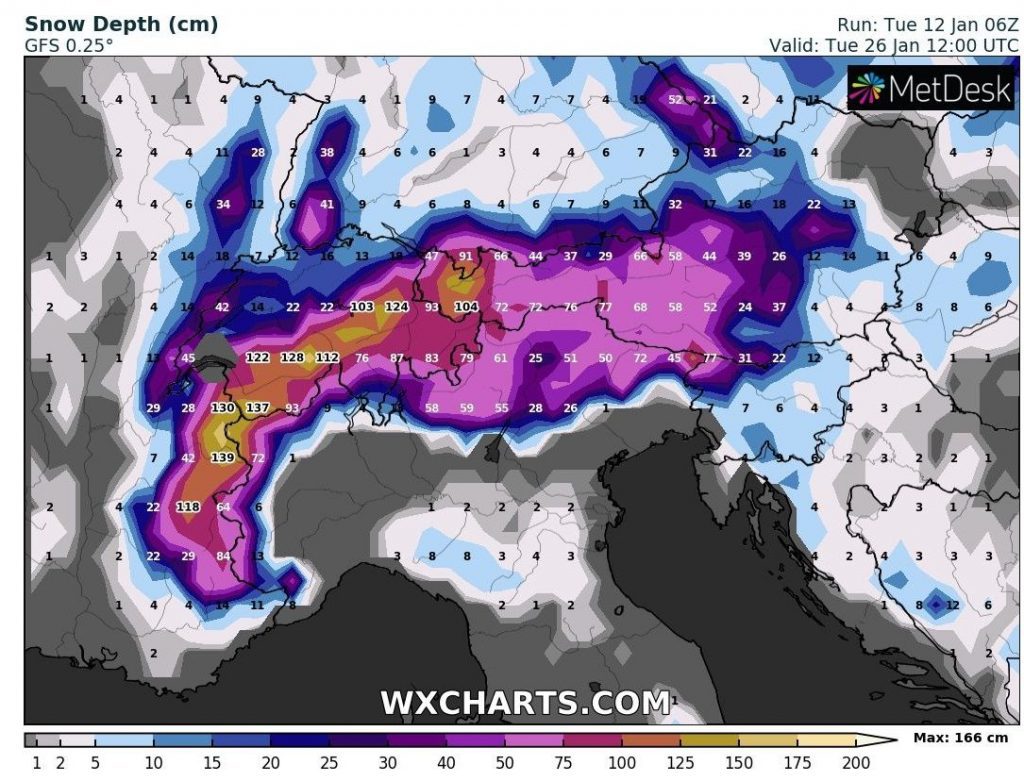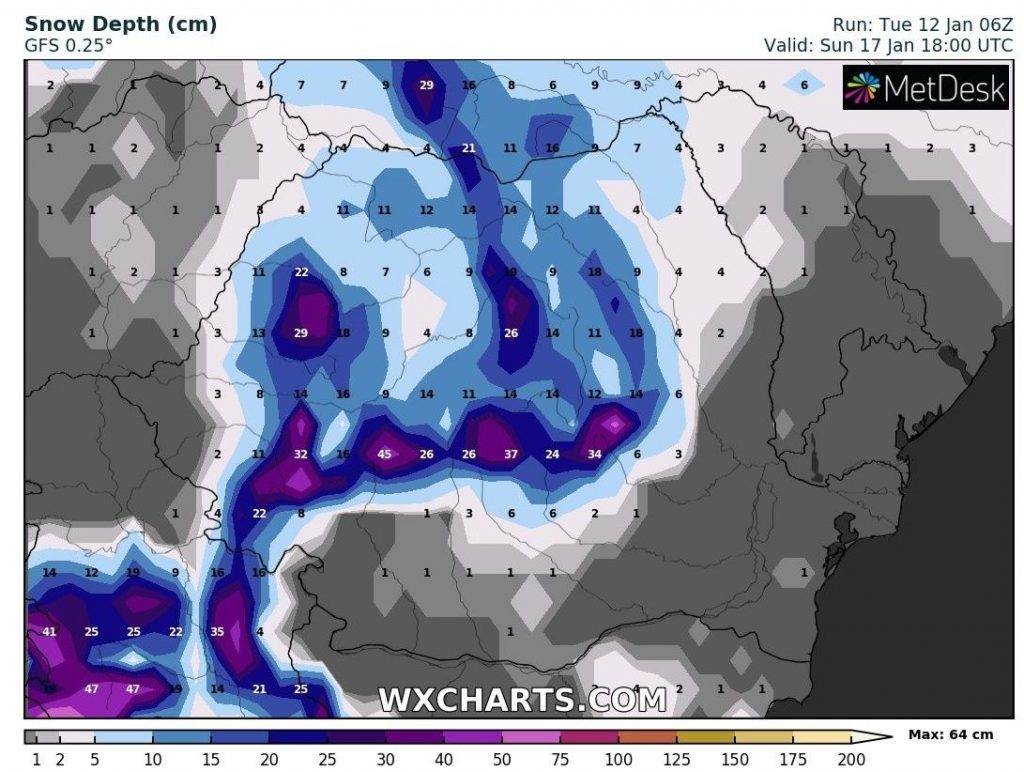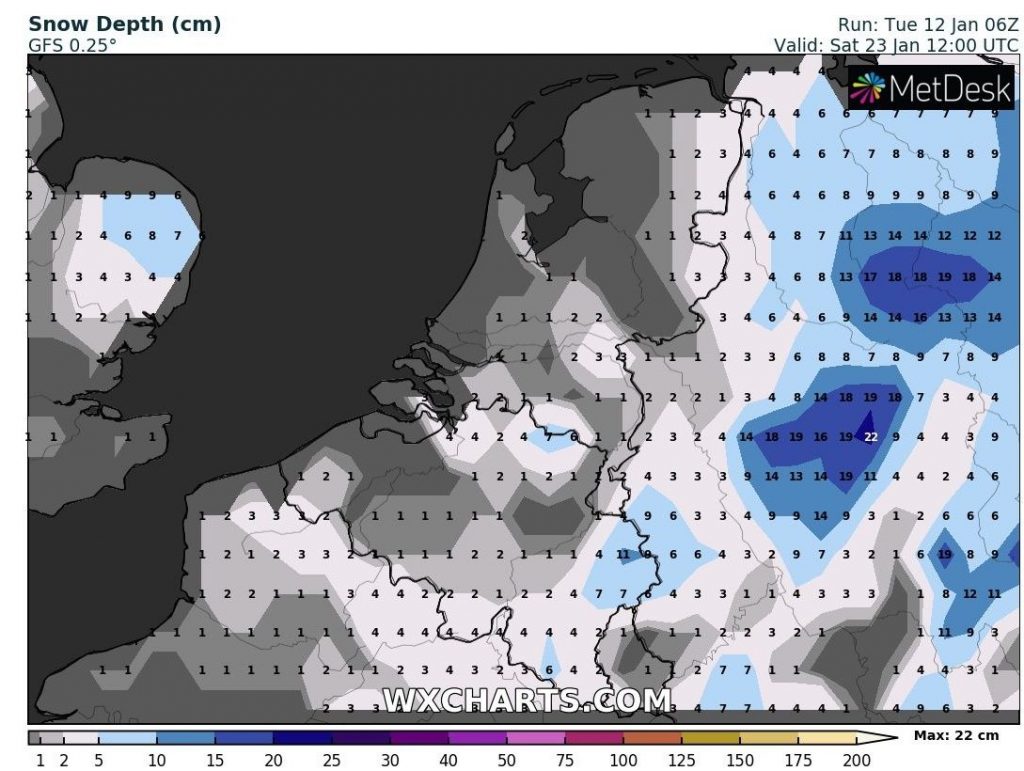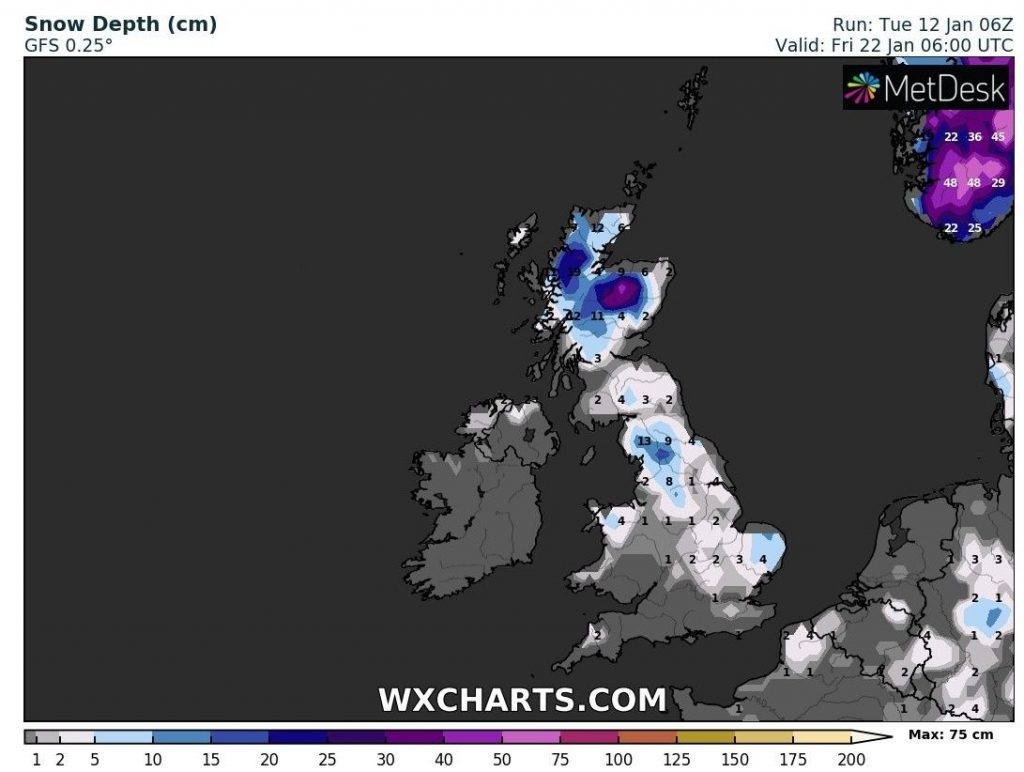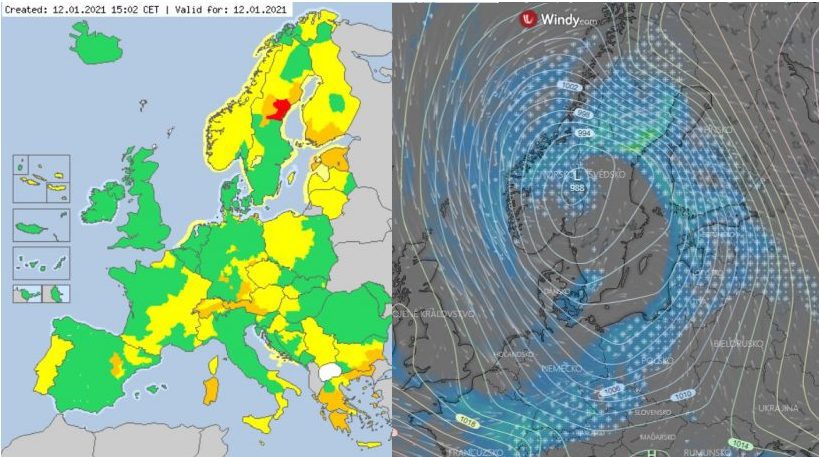 Read more: