Wind gusts in southern California are again exceeding up to 120 km/h, all near maximum temperatures up to 80°F / 27°C, with increased risk of winter wildfires.
Fortunately, other parts of the USA and Canada already report winter conditions without major wildfire risks, California however expects warmer weather without significant precipitation during next 16 days and with next severe winds, not only in southern parts, but gradually in the north, too.
Santa Ana winds are bringing colder, but very dry winds from the continent, on the front side of high pressure. Relative humidity in southern California during last days has dropped regionally under 10%.
Very bad situation is mainly in the region around Los Angeles. Although, the city is relatively safe, very bad air quality, as is shown on last video below, is persisting outdoors, while indoor spaces are relatively safe.
At the end of November 2020, thousands of Californian must left their houses after wildfire threats.
During Winter 2020/2021, dry conditions are expected almost in all west half of the USA and south will be warmer than average, with possibly summer days (above +25°C) during warm spells.
Conditions for wildfires therefore will stay in the region locally during incoming Winter 2020/2021, too.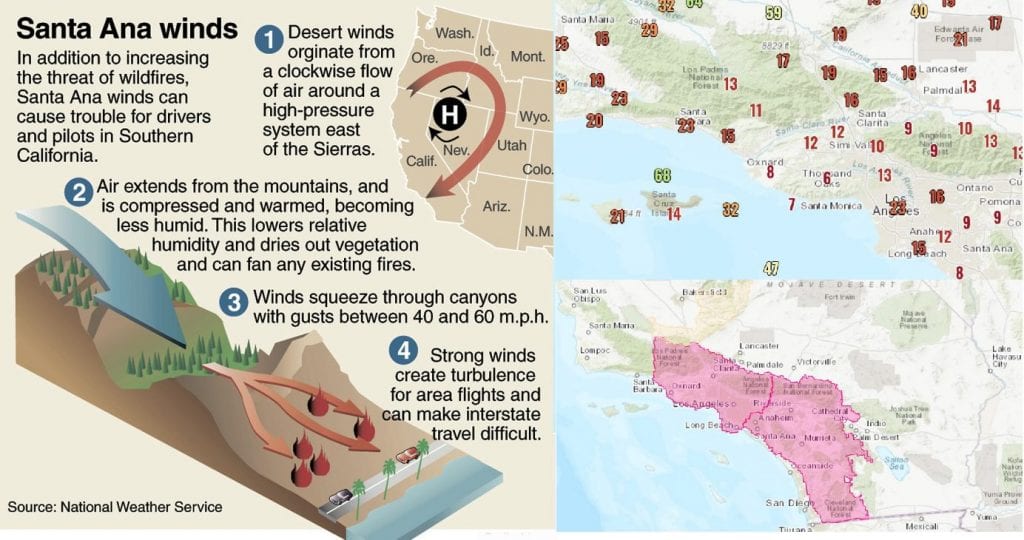 Santa Ana winds scheme and current conditions and warnings: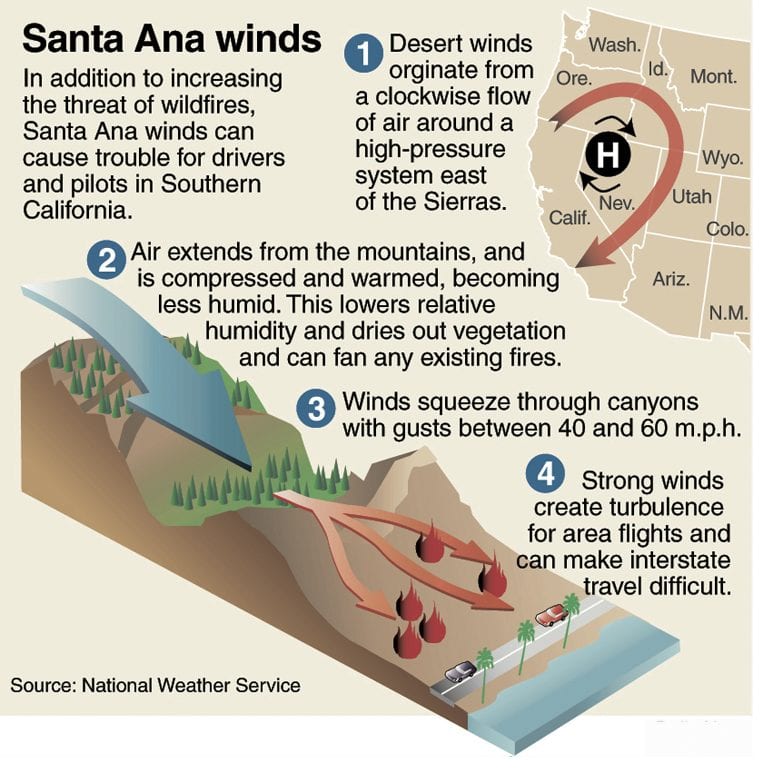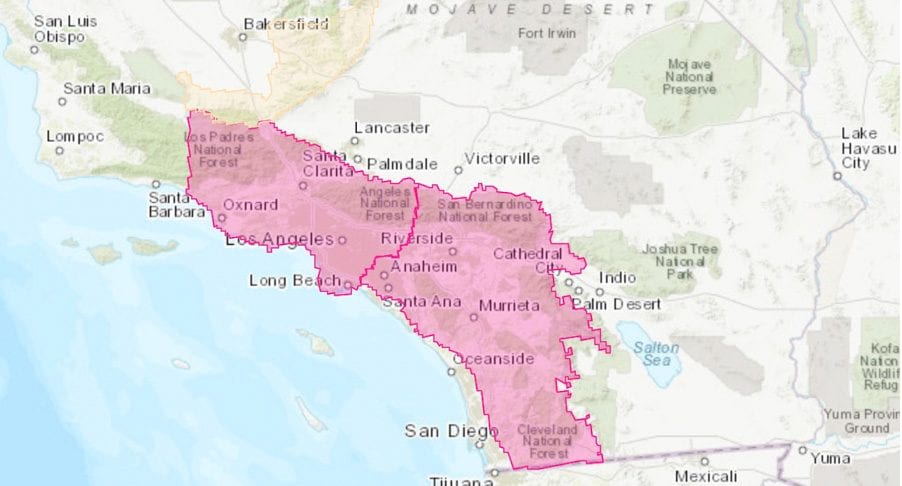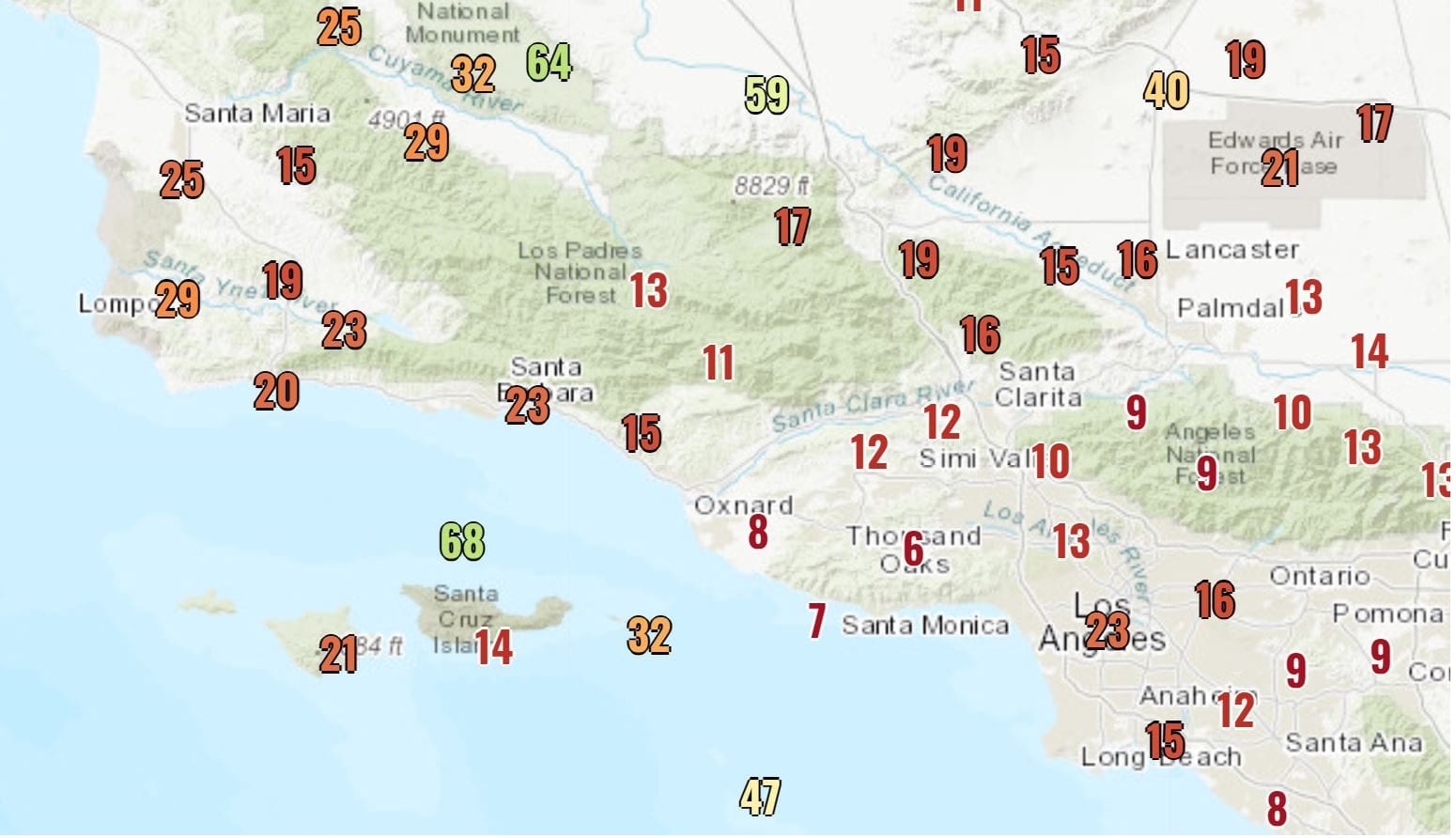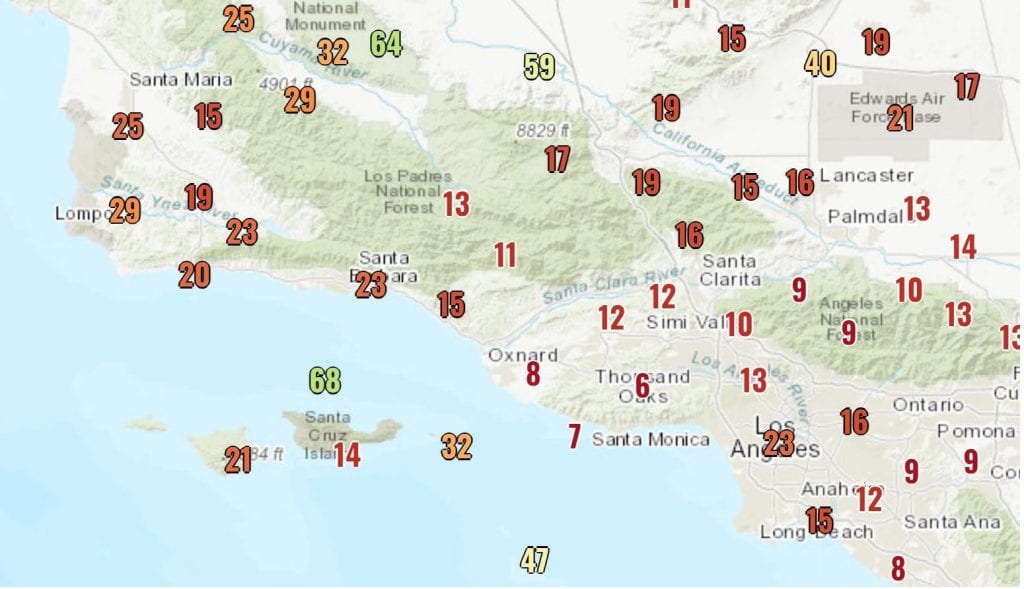 Predictions from wxcharts.com: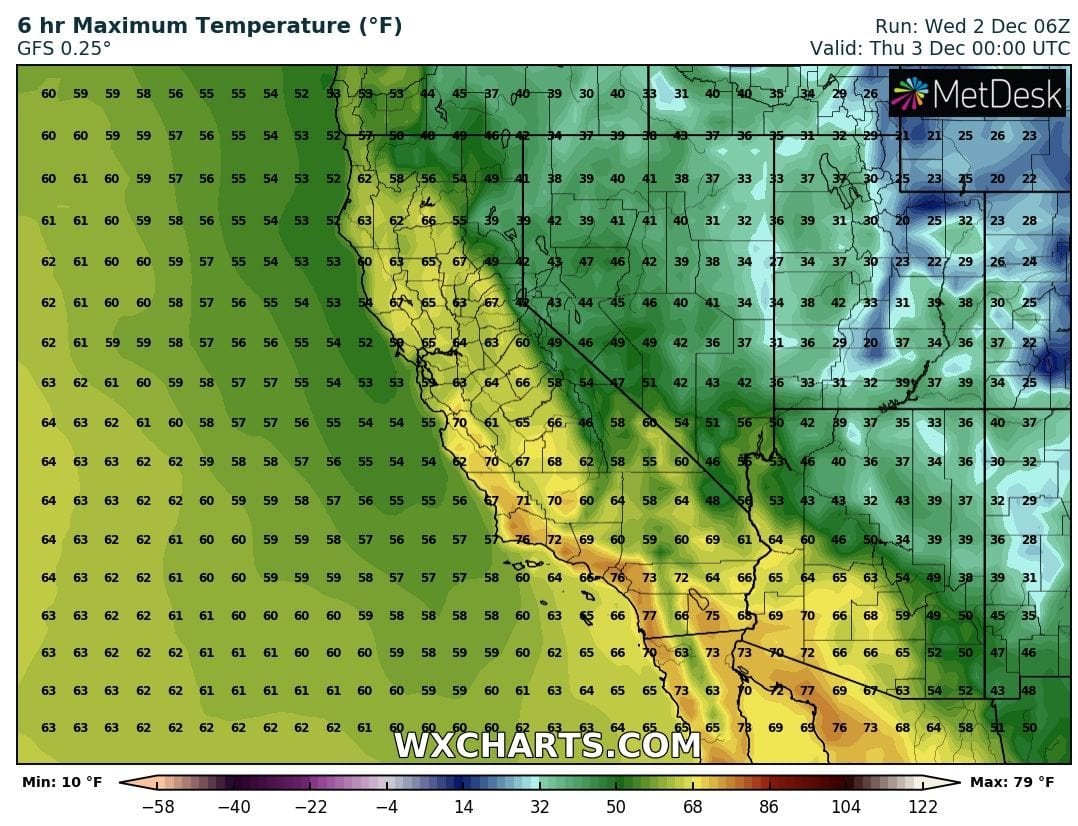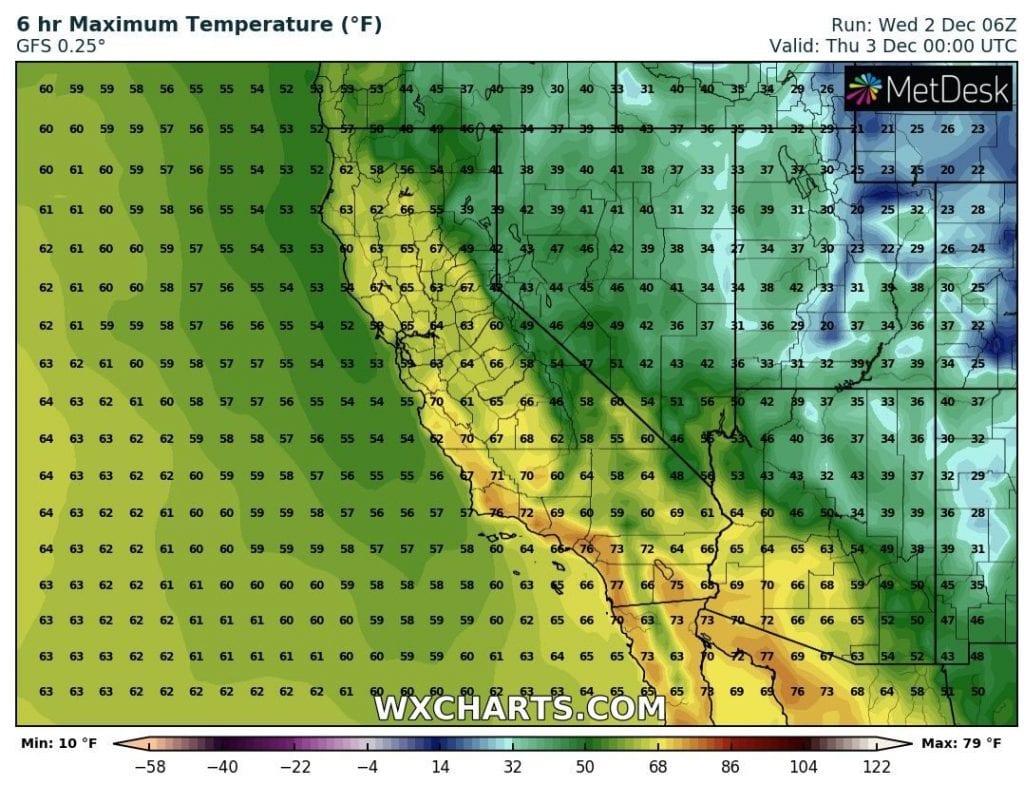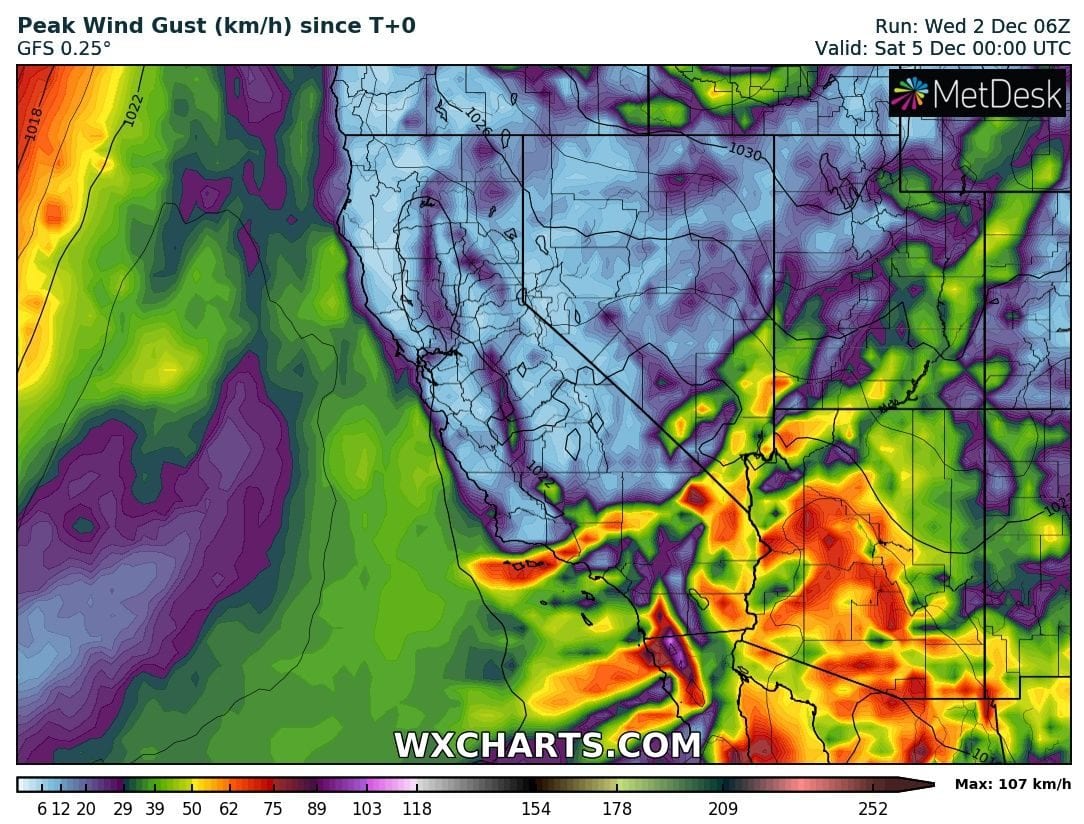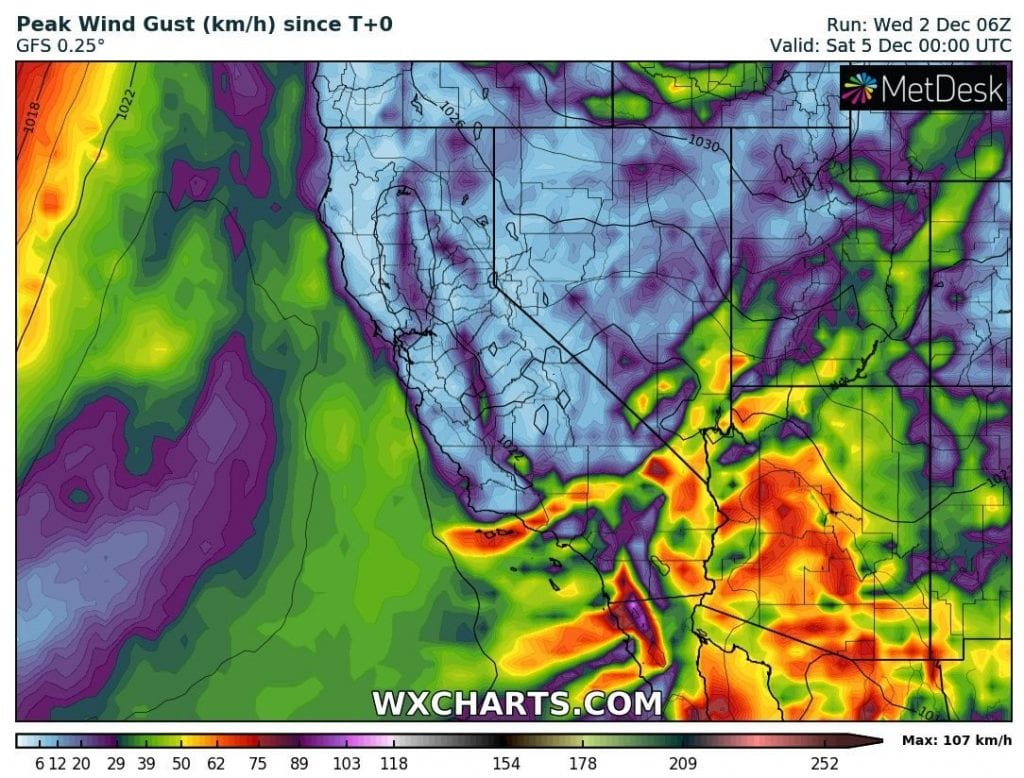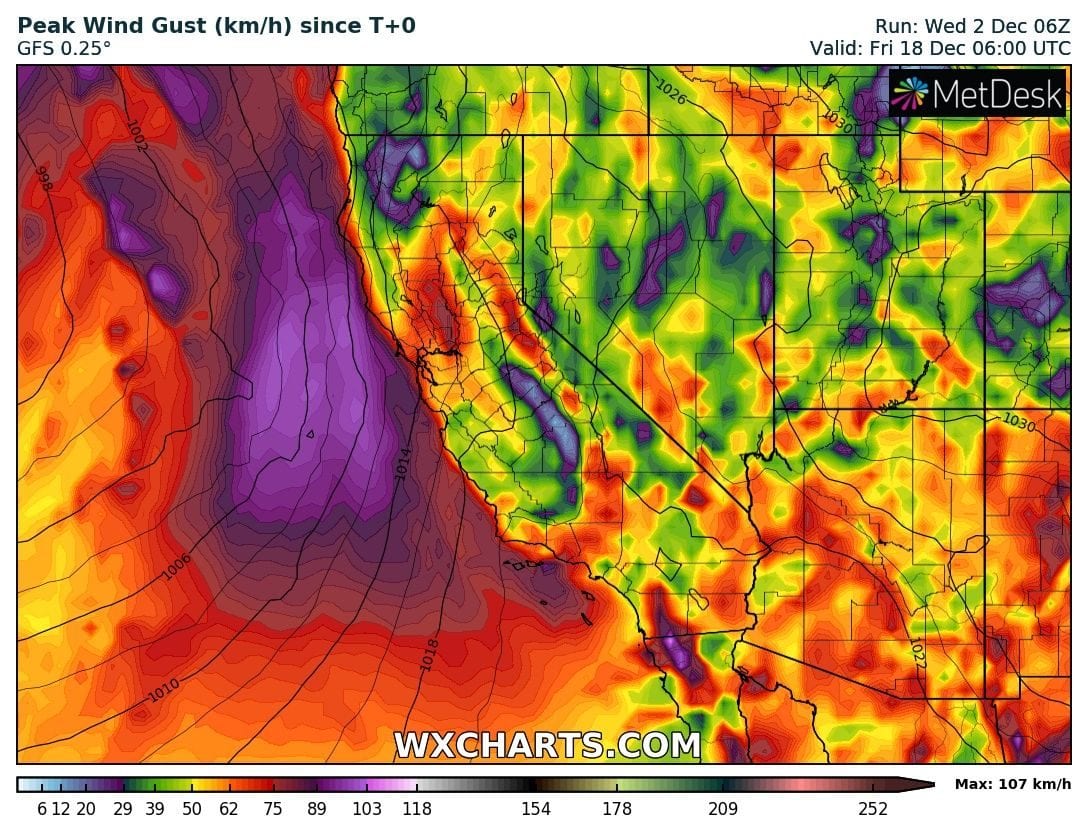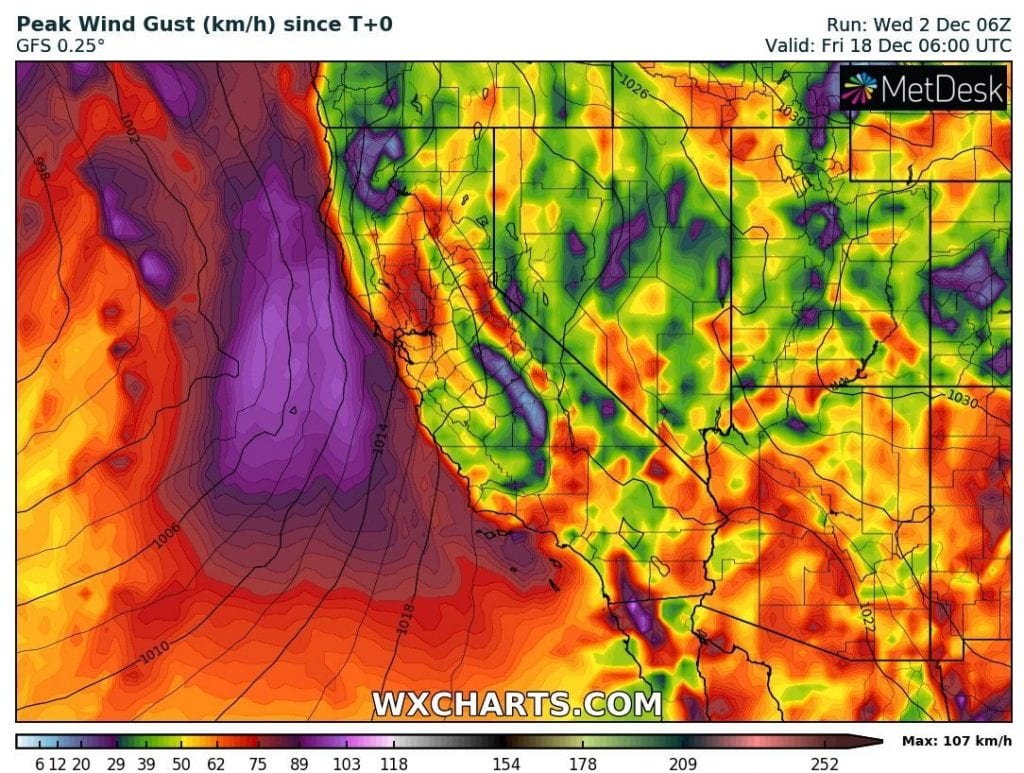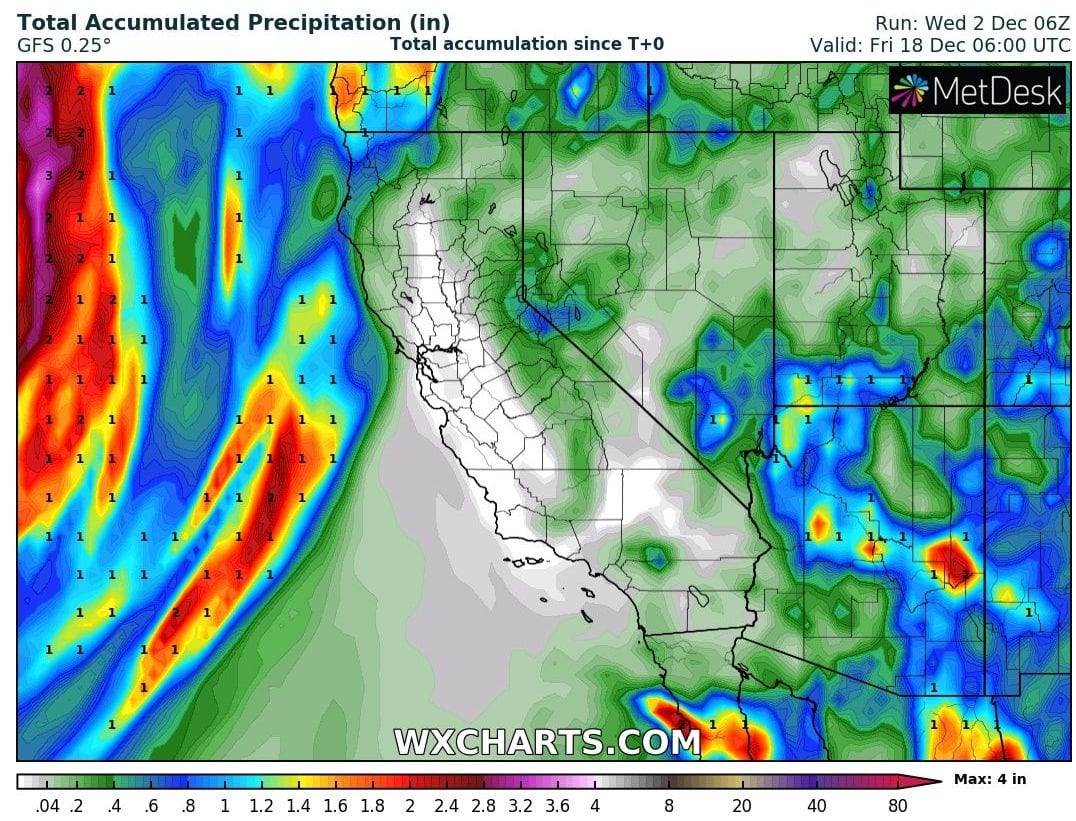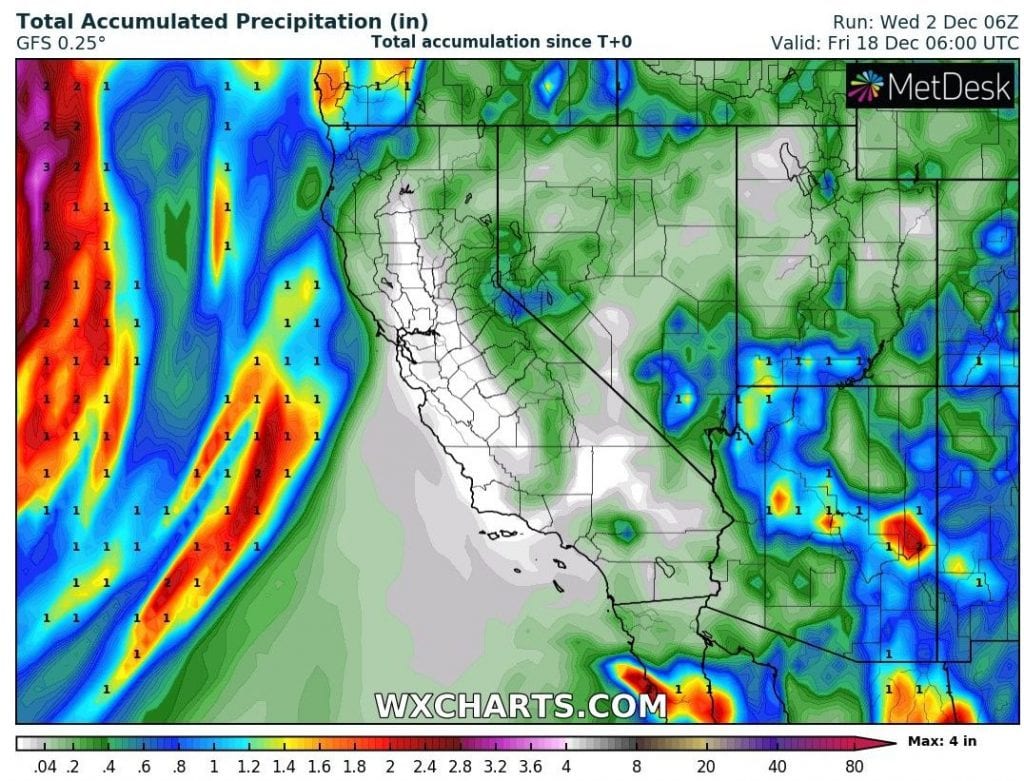 Read more:
(Visited 31 times, 1 visits today)